Tech revolution opens door for borderless talent solutions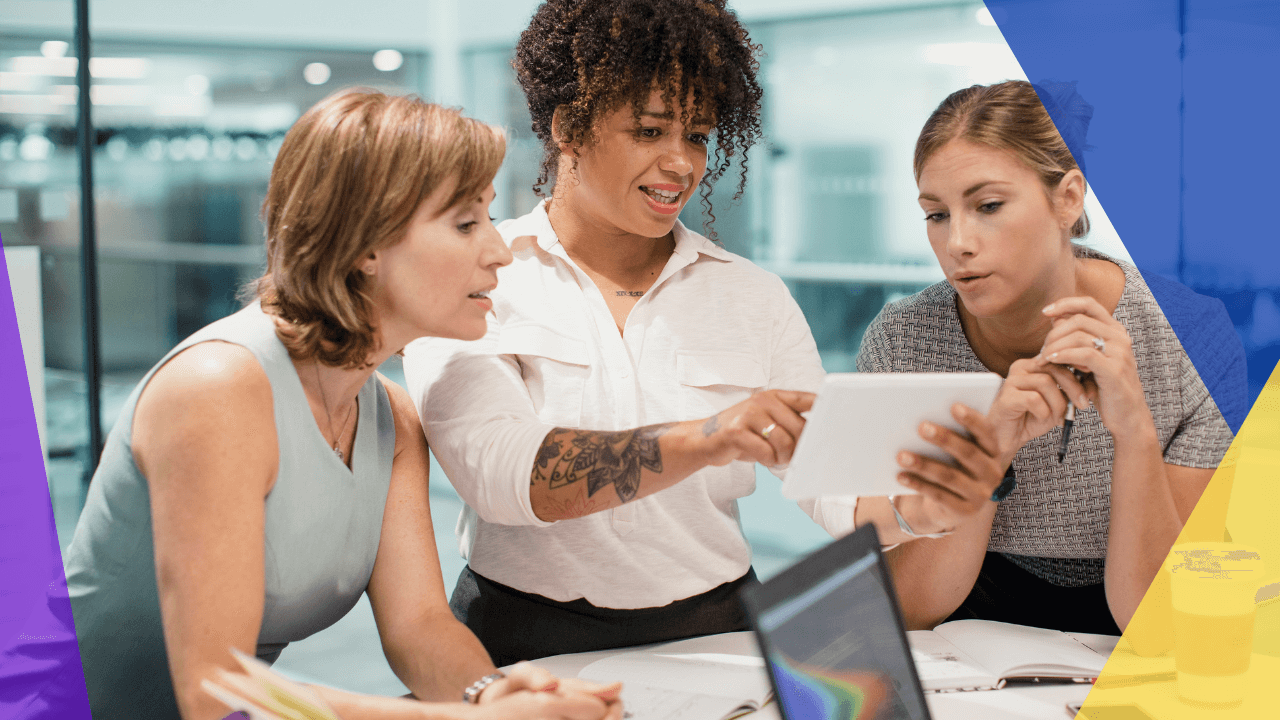 This article is a submission from Emapta. Emapta is a next-generation business outsourcing provider, helping its customers access talent and build dedicated teams in offshore geographies.
When you think of technology and digital transformation, the places that immediately come to mind are the United States, Australia, and the bigger parts of Europe.
For the longest time, these countries have been at the forefront of innovations such as computing, network connectivity, data management, and tech security.
This has allowed businesses in these territories to gain an edge over their counterparts in less developed regions.
Now, things have changed. 
In the last decade, we have seen the rapid adoption of life-changing information and technology. And it has grown exponentially across the board, with the latest tools and protocols available to anyone with electricity and an internet connection.
The digital revolution has arrived
A study by research firm Our World in Data shows that in 2010, most regions lagged behind North America and Europe in internet usage by at least 23 percentage points.
But in 2020, the gap has narrowed to at least six percentage points, with more people in the Middle East, Latin America, and East Asia-Pacific going online.
Furthermore, cities in developing countries and regions have already adopted smart technologies to improve their quality of life.
We are indeed on the cusp of the 4th Industrial Revolution, also known as "Industry 4.0."
But what does this mean for businesses seeking to be competitive in this rapidly evolving landscape?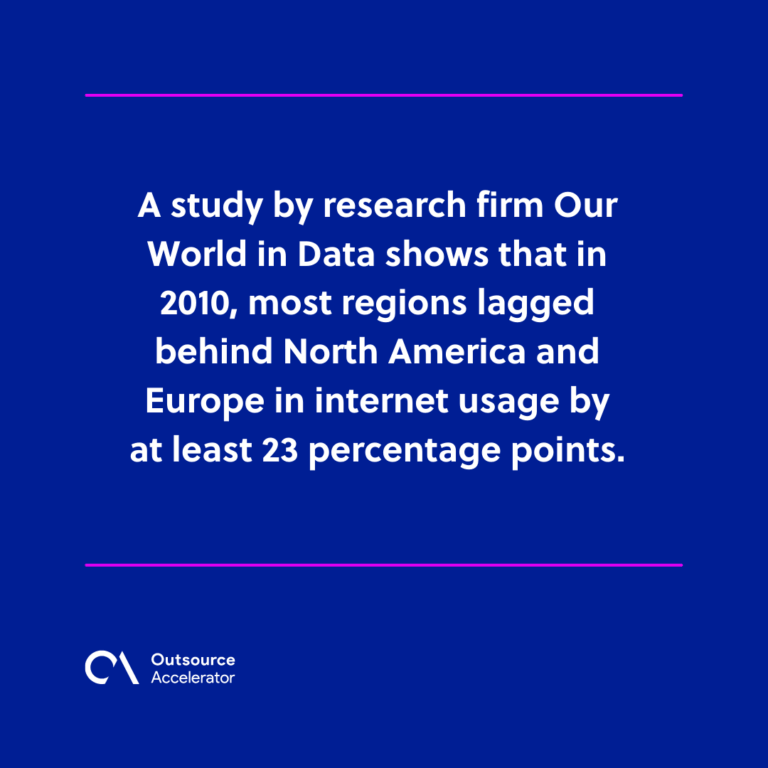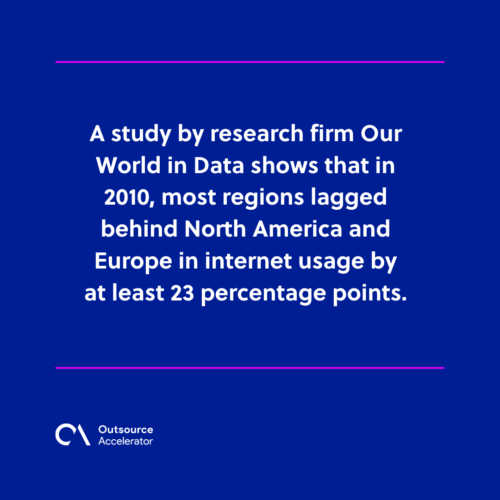 The need for speed
The digital revolution has transformed the way people live and do business – one that has now reached remote but developing regions.
The evolution of smartphones, the rise of super apps, and the emergence of AI has brought businesses and consumers in developing countries up to speed with fast, consolidated transactions. 
Tasks and services that often took days to fulfill can now be accomplished in hours, or even a few minutes. 
Breaking barriers and borders
The unprecedented rise of the internet and mobile connectivity across the globe has made the world a smaller place. 
Despite world-changing events such as the COVID-19 pandemic, companies continued to do business in geographies all over the globe.
And while the biggest players were the first to tap into tech and other digital innovations to gain an edge, smaller companies were not far behind. 
E-commerce, for one, is evolving to become a globalized industry, with companies leveraging technology to reach new customers in places that were difficult to reach before.  
Reaching new markets beyond borders has become a core strategy for companies adapting to the speed required to be successful today.
Narrowing the talent gap with borderless outsourcing
Borderless talent acquisition is one of the biggest opportunities for companies looking to staff up in this digital transformation age.
The maturation of outsourcing hubs, the emergence of new talent pools in Asia, South America and Eastern Europe, and the rapid adoption of tech innovations enabling remote work are revolutionizing the war for talent. 
This is crucial in today's widening global talent gap, where at least 75% of businesses are reportedly struggling to fill roles. 
For many outsourcing service providers, the average time to fill a job vacancy is around 50 days – possibly more if the candidate is entertaining other, more competitive offers.
With borderless talent acquisition and the right service provider, companies can trim that turnaround time to a month or less. 
Plus, they get to hire the best available talent – the top 1% of well-educated, English-speaking candidates – at a fraction of the usual in-country labor costs.
Going borderless with recruitment will even let you fill niche roles or positions that are unavailable within your region.
Exploring talent in established hubs
The apprehension that comes with the word outsourcing often comes from questions surrounding quality, efficiency, and security. 
All these concerns are valid and can be best addressed by exploring the more established talent recruitment hubs. 
For years, the Philippines has consistently been a top outsourcing destination in Asia, and is evolving to be more than just a source of excellent customer service talent. 
One reason why the Philippines continues to be a top outsourcing hub is the development of technology and digital infrastructure in the country.
The Philippines has an internet penetration rate of 73.1%, with its economic center, Metro Manila, having a median download speed of 93.26mbps, well above the 78.65mbps average in Southeast Asia. International internet service companies such as Starlink are now in the country to firm up an already robust communications backbone.
Together with the locals' diverse skills, education, English proficiency, and the country's long history with BPOs, it's no surprise that some of the biggest companies in the world are moving their operations here.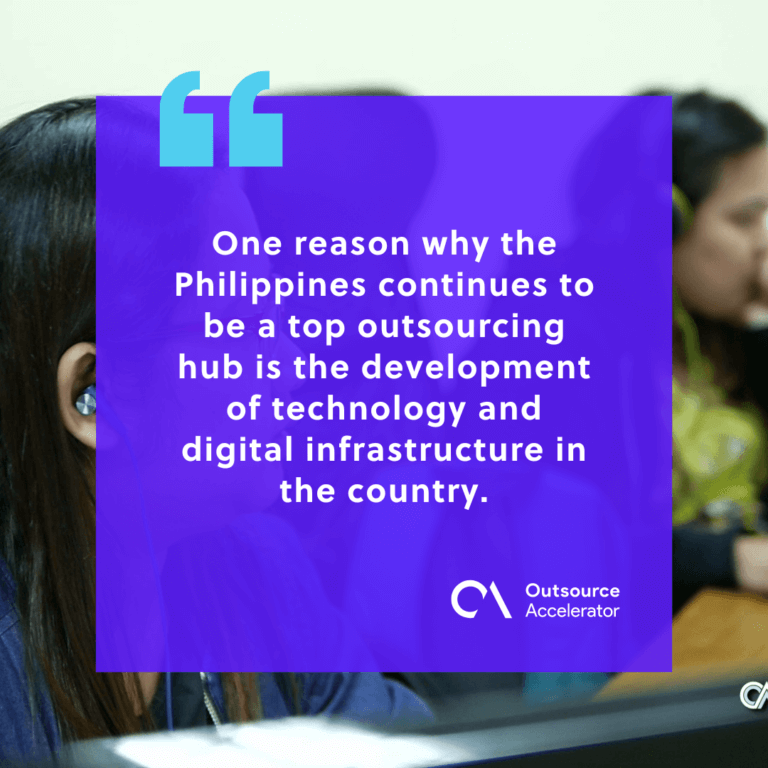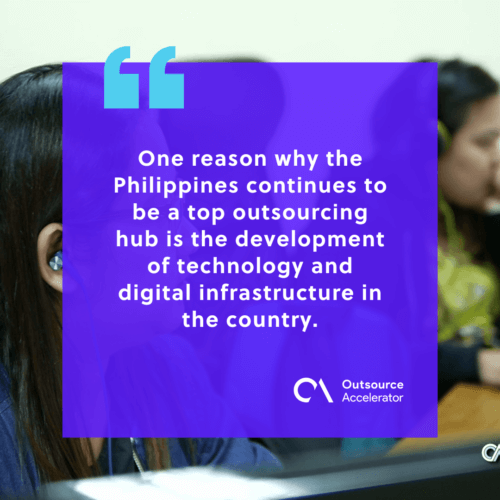 Hidden gems of talent near you
While the Philippines has been a globally recognized outsourcing destination, there are emerging regions that could provide similar, high-quality talent, especially for niche roles.
In South Asia, for example, Sri Lanka has consistently shown excellent performance in the information technology space in recent years. 
With the country's rapid development of digital infrastructure, Sri Lanka's IT sector has grown by 109% from 2013 to 2019, with the workforce growing by 51% in the same period.
In fact, Sri Lanka has started to make its presence felt in the international scene, providing quality IT and technology talent to major countries.
In Latin America, Colombia is making waves in the tech scene, with its capital Bogota becoming the fastest-growing IT hub in the region with the lowest average salary costs.
Colombia presents an IT workforce with the highest rates of growth and training in the region, surpassing countries such as Peru, Mexico, and Brazil.
In the Balkans, east of Europe, tech giants like Microsoft, Dell, and Apple are starting to get support for their operations in Macedonia.
At the rate these emerging hubs are embracing new tech and digital transformation, they may soon become central sources of IT talent.
Aside from high-quality talent and low labor costs, these talent hubs operate in nearly similar time zones to countries like the United States and Great Britain. 
So, even if a remote team is working in Sri Lanka, Colombia, or Macedonia, companies can expect results in real time.
Truly, going borderless in the hunt for talent is key to staying competitive. And embracing technology, innovation and a forward-thinking mindset has made the process a whole lot easier.