New to tech recruitment? Here's all you need to know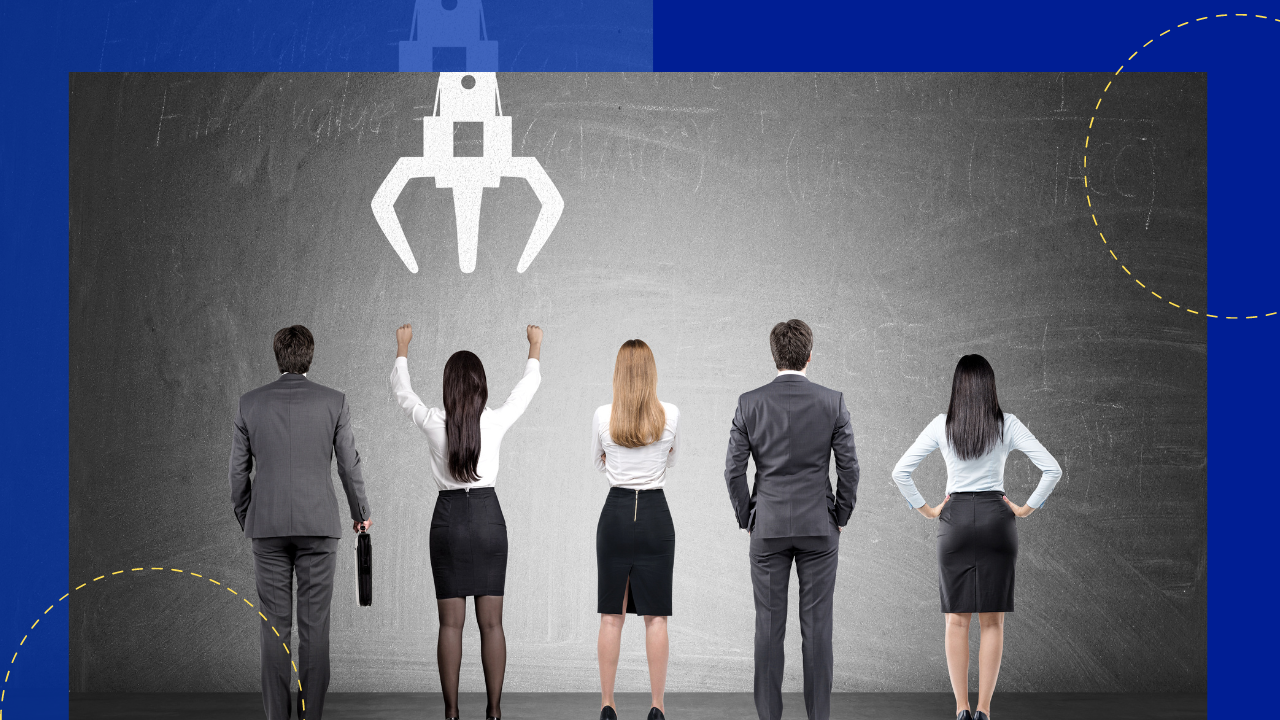 The technology sector is continuously changing and expanding. Businesses are constantly looking for professionals who can design unique and user-friendly applications.
Renowned tech companies produce exceptional technological products with the help of specialists with the right skills and competence. Tech recruiters help fuel innovations and business growth by selecting the right candidates.
When it comes to tech recruitment, it is critical to developing a solid strategy to attract top talents. This may be accomplished by emphasizing the outstanding features of your business culture — such as the values and goals you aim towards.
If you are new to the term, you've come to the right place. This article will discuss everything you need to know about tech recruitment.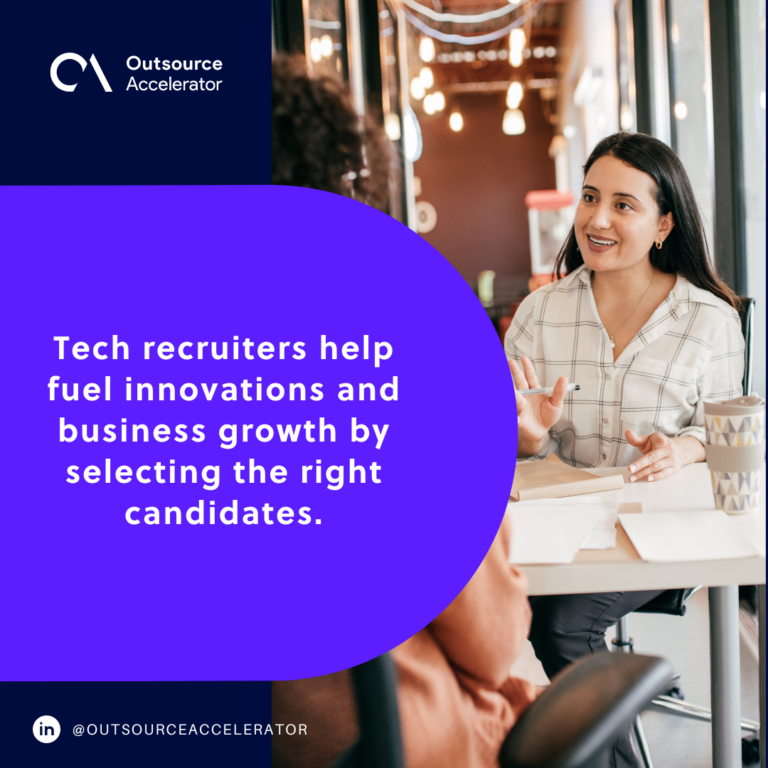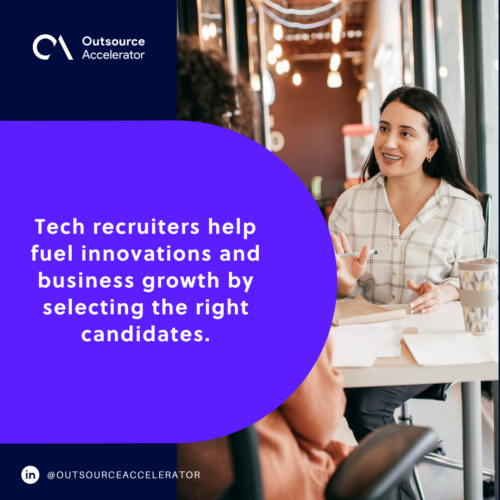 What is tech recruitment?
Tech recruitment refers to the process of finding and employing competent applicants for technology companies. It involves recruiting managers and the human resources department aggressively seeking and appealing to qualified applicants. 
Many IT firms have their own recruitment teams, while others partner with specialist recruitment firms. 
Tech recruitment works best when the management has defined criteria for the organization's ideal talent, which should be established before recruiters begin their search. 
Tech firms frequently benefit from accurately assessing their employment needs since all information enables recruiters to develop appropriate job advertisements.
Some critical aspects of effective tech recruitment include:
Having a thorough understanding of the market's available tech talent

Enhancing the interview procedure

Using recruiting tools correctly

Building a web presence and putting in place a well-planned social media recruitment strategy
Overall, tech recruitment is essential to the success of every digital firm since the appropriate individuals can foster innovation, boost output, and provide businesses a competitive edge.
Is finding tech talent hard?
Yes, finding tech talents is quite challenging today. According to USA Today, in recent months, computer jobs seem to be disappearing faster; Alphabet, the parent firm of Google, recently laid off 12,000 employees or 12% of its staff.
In addition, Layoff.fyi reported that 297 tech organizations had fired roughly 95,000 employees since the beginning of the year. 
The lack of IT specialists with certain skill sets and expertise is the main reason for tech recruitment hurdles worldwide. 
Although the statistics don't look good for the future of IT organizations, there is good news about hiring tech talent:
The U.S. Bureau of Labor Statistics revealed that software engineers, quality assurance analysts, and testers' employment are expected

to expand by 25% between 2021 and 2031

.  This employment buildup is substantially faster than the national average.

As per the Mediapeanut reports, the US IT industry will increase at a CAGR of

5% by 2024

.
With all these statistical reports and predictions, the need for a skilled tech recruiter with an effective tech recruitment strategy is even higher.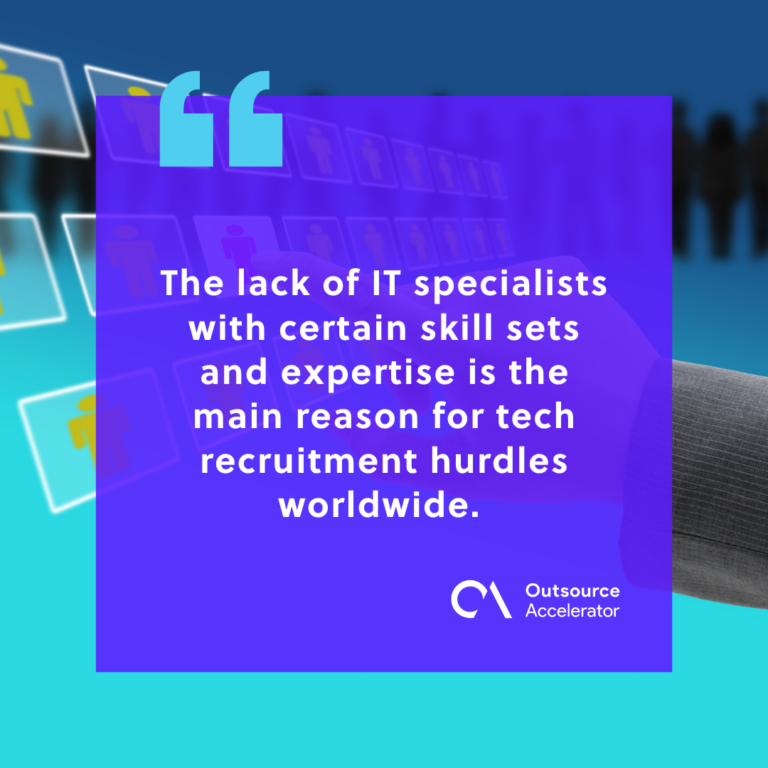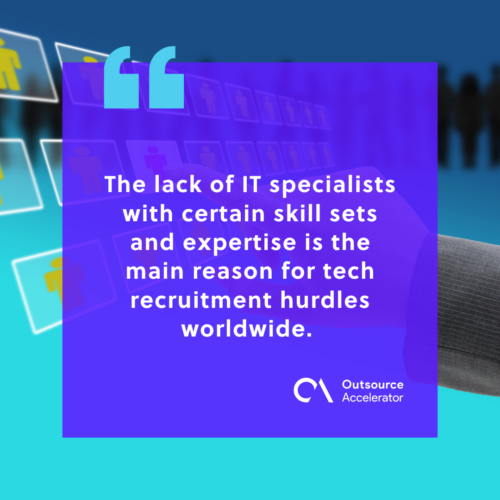 Important role of a tech recruiter
Tech recruiters play an essential role in the technology industry. They are responsible for finding and hiring the best talent for tech-related positions. 
You are more likely to receive applications that fit your company's culture. In other words, a technical recruiter spends time not just learning about your firm but also learning about possible applicants.
Tech recruiters thoroughly understand the digital sector. They possess the necessary skills, tools, and certifications to gauge potential talents. They may also coach hiring managers on how to effectively execute the recruitment process.
Tech recruitment obligations
Here are the common obligations of a tech recruiter: 
Attract competitive talents
Competition is fierce in the IT industry. Recruiters must be able to draw in the best candidates to take a step further from their market rivals.
But without establishing a corporate engagement and knowing the organization's goals, it is impossible to identify, attract, and hire qualified and trustworthy tech personnel.
As mentioned, the tech recruitment process must begin at the top. The recruitment staff asks the hiring manager about the qualities that make up their ideal prospect.
Conduct tech tests
Administering, supervising, and grading application exams to establish a candidate's competency is part of the tech recruitment process. 
Tech recruiters ask candidates to take technical or coding examinations prior to in-person interviews to confirm they have the appropriate capabilities for the role. 
This is why an efficient recruiter must have a basic understanding of coding languages and technological ideas.
Learn tech requirements and roles
Though a technical recruiter focuses solely on hiring computer specialists, many firms and agencies may request that they source for individuals of similar roles. 
Understanding the fundamentals of each function will help make the tech recruitment process easy. Some of the other tech-related jobs they typically hire for include:
Software developers or engineers

Network administrators 

AI developers

Systems administrators or engineers

Business and data analyst

Project manager

Computer engineers

Security analysts

Computer support technicians
Build significant relationships
Tech recruiters establish contacts with potential applicants. They update candidates on their application status and handle any questions or concerns regarding the available positions.
These professionals may also search through passive applicants because having a talent pool on hand helps them fill opportunities swiftly when they become available.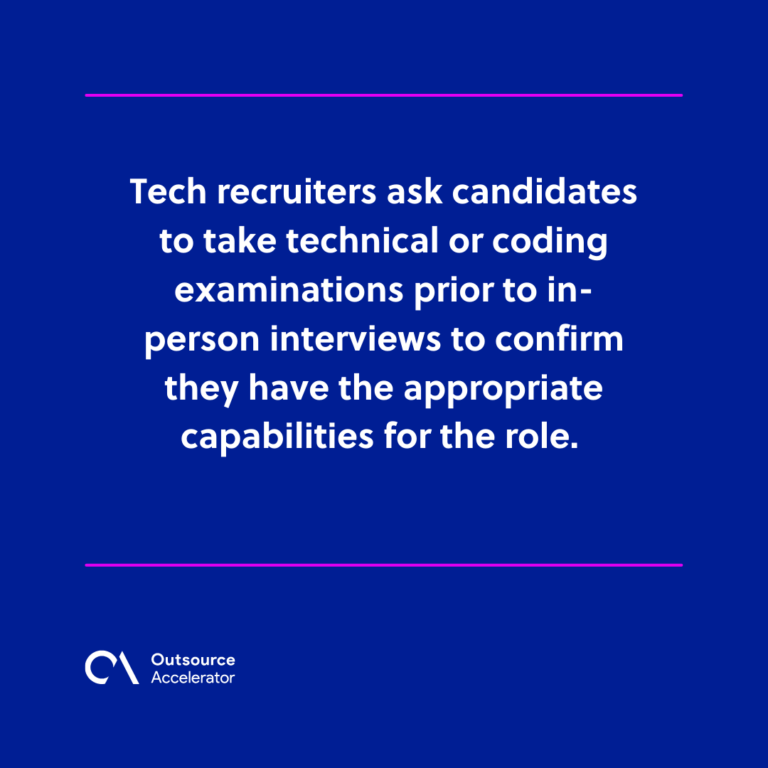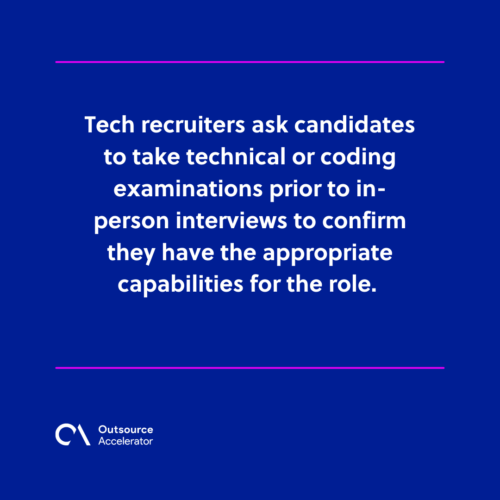 4 surefire tips for a successful tech recruitment 
As mentioned earlier, it is hard to find the best talent in the tech industry. The recruitment team must adapt to the latest employment trends to attract the best candidates easily. 
Businesses should begin by accurately determining their staffing requirements.
Companies should identify their hiring objectives, including their required expertise and skills. They must also specify the employee's overall working conditions and perks once all the relevant information about the position has been covered.
Below are the key points to note for successful tech recruitment:
1. Understand tech recruiting
Having a complete grasp of the company and the IT industry is essential when recruiting tech specialists. You should be aware that the cost of employing developers, analysts, and other IT personnel varies.
In tech recruitment, you must learn about these two things:
Technical specialization

– IT roles require a specific skill set. For instance, you are looking for a software developer. You can't just approach any UI/UX designer you find on any job-hunting platform. 
Setting clear goals is the first step for a non-techie recruiter. Inquire with your current software development team or create a list of goals for your new recruit with your management.
Market

– skilled developers do more than simply keep your website running. They also ensure that you have access to the latest cutting-edge technologies to help your organization operate better.
That being stated, you must have an in-depth understanding of the market in which these abilities excel.
2. Identify tech business objectives
Another tech recruitment tip is to define your technical objectives. As previously said, you should not engage a UI/UX designer if you require the expertise of a software engineer.
Meet with your team and list what you require and expect from the job. After you've made your list, you may go through the technical talents you'll need without overlooking soft skills.
For example, you need part-time assistance with your database system. Your application requirements must include interpersonal skills and English proficiency to work with the team, and prepare reports and internal documents.
Note that different skill sets, experiences, and capabilities will vary among the required job positions you must fill. 
3. Look for candidates on the right platforms
Other job platforms may not be worth your time and effort.
Consider this real-life example; The tech recruitment staff looked for talent on a Facebook group with 20,000 or more members. Just because it's a community with numerous members doesn't mean you'll get the ideal talent. 
Typically, freelancing and social media platforms are full of people seeking employment — particularly if the job post includes the phrase "remote job."
There are several online groups, recruitment platforms, and even communities where developers may exchange code and advice. You can immediately publish your offer in the community.
You may also seek references for a candidate in the community or ask them for guidance on the questions you should ask while interviewing applicants.
On the other hand, if you want to hire a freelancer who went through a rigorous hiring process, you might want to consider going through renowned platforms like Toptal. 
4. Develop the right skills
Reliable tech recruitment specialists possess the following skills: 
Analytical thinking

Critical thinking

Negotiation

Emotional intelligence

Knowledge of tech jargon

Organizational skills

Written and verbal communication

Proficiency with recruitment software
Even when IT firms don't have an open position right away, recruiters frequently stay in touch with possible prospects. Working on these skills allows tech recruitment professionals to excel in their roles and fill available positions immediately. 
Now that you know tech recruitment, maintaining these noteworthy tips shall help you with your recruitment efforts.