Is Toptal legit? What you need to know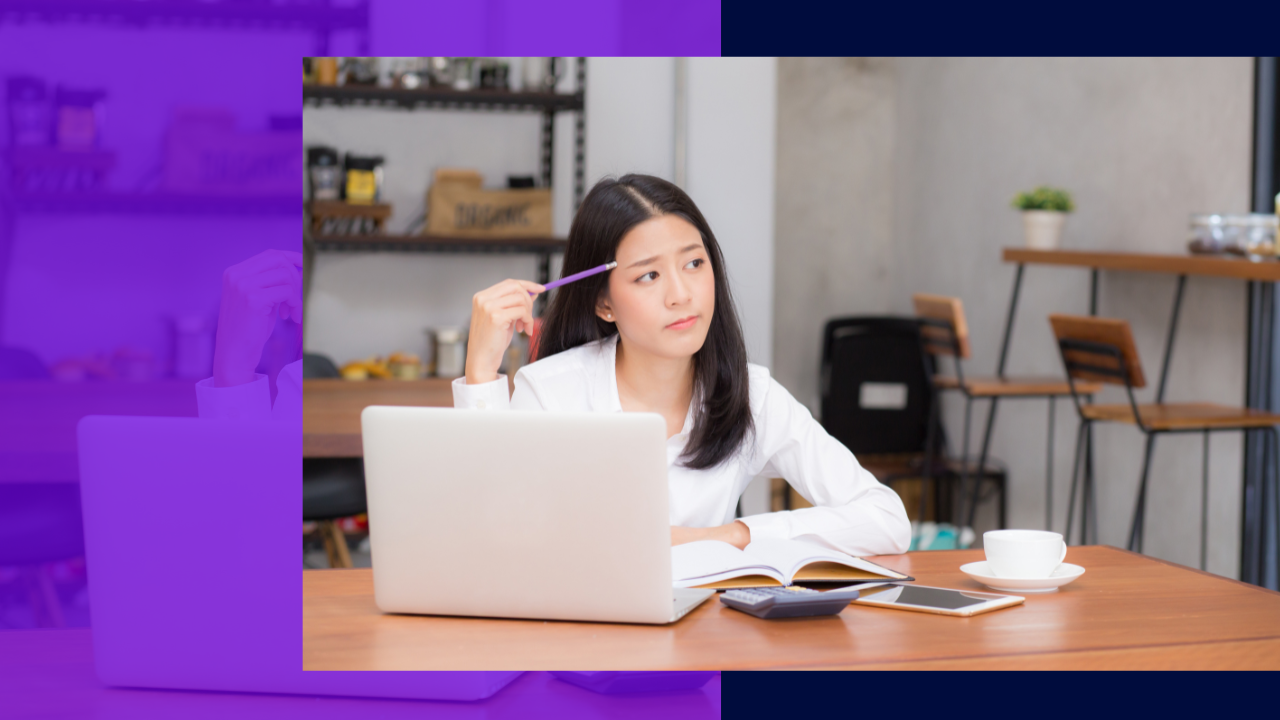 With the growth of the gig economy, an increasing number of individuals are turning to freelance as a means of making a livelihood or a side hustle.
For clients and businesses, freelancing allows them to employ the best talent without committing to a long-term contract. This helps them to save money and time while still fulfilling the needed work. 
One of the rising freelancing platforms is Toptal. While many freelancers now utilize many freelancing marketplaces, people who have only recently heard of it may wonder — is Toptal legit? 
Before we address that question, let us first go through the basics of Toptal.
What is Toptal?
"Many companies hire solely based on hard skills. At Toptal, we demand the best. Attitude is everything — it's core to our success." – Toptal CRO, Sean Middleton.
In 2010, Taso Duval founded Toptal, which stands for "top talent," where it started as a virtual company with no dedicated talents. Years later, it has earned a worldwide reputation as one of the best freelancing platforms.
According to its company profile, Toptal is an exclusive network that links businesses with world-class freelancing talents, such as:
Software developers

Designers

Finance experts

Product managers

Project managers
Businesses may use Toptal to quickly and simply identify the top freelancers who fit their tasks. Vice versa, Toptal can also help freelancers locate employment targeted to their talents and interests.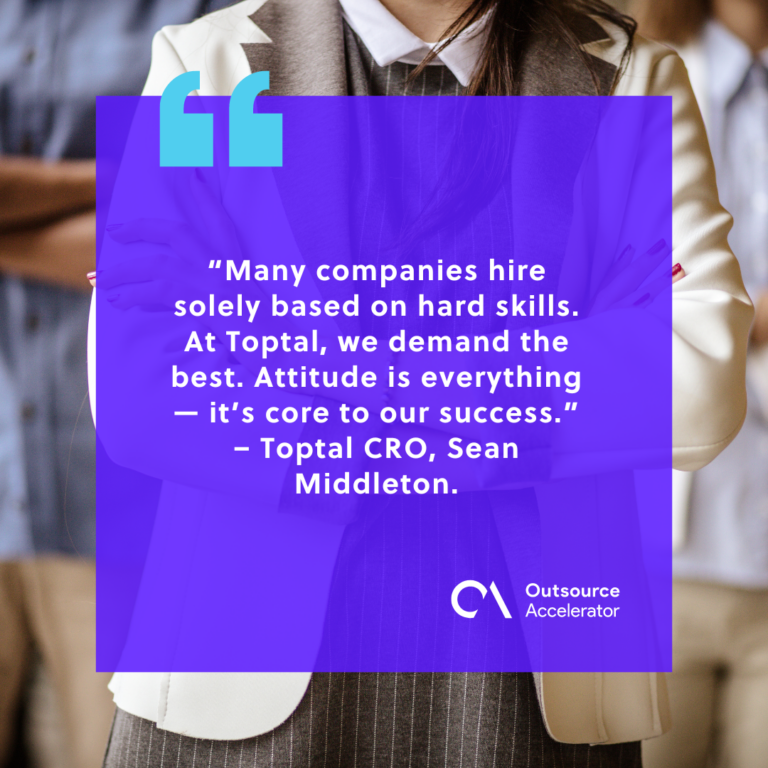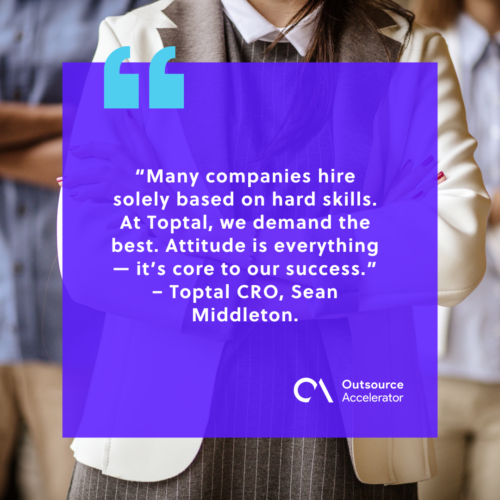 Freelancers can work independently and select jobs that fit their skills and interests well. According to a Glassdoor report, a freelancer's annual pay at Toptal is estimated at $92,250.
Toptal's pledge to recruit the top 3% of freelance talent distinguishes it from other freelancing sites. 
In addition, it has implemented a challenging screening process, leading some freelancers to wonder: is Toptal legit?
How does Toptal work?
Toptal's catchphrase is about hiring the "top 3% of freelance talent." But note that accepting less than 3% of applications differs from having the top 3% of freelance talent.
Freelancers must pass a series of exams for language tests, skill reviews, a live screening, and test projects — which will be discussed later.
This is far more complex than the application procedures in freelance platforms like Upwork or Fiverr. But then, it assures that you get the best freelancers for your business after they pass the challenging tests.
Toptal for freelancers
Freelancers may create an account and showcase their "expertise" on other freelancing sites. Toptal, on the other hand, does not hire employees who cannot pass its assessments. 
Matchers can contact freelancers with opportunities that match their skills as soon as they put their profile to "available." 
Toptal customers frequently re-engage freelancers with whom they have already worked with. 
Toptal for hiring companies
Toptal evaluates client project descriptions and finds people who will fit based on experience, prices, and availability.
Personality analysis is part of Toptal's review procedure. Toptal ensures they hire hard workers without unprofessional behavior.
There is a guarantee that if you don't hire a freelancer, you get your money back. More so, the platform also offers a free trial. Freelancers are held accountable, so you don't wind up with a worker who only completes half of the task.
Hiring freelancers is made easy for businesses and clients in three steps:
Talk with industry experts

– Toptal's experts will collaborate with you to understand your objectives, technical requirements, and team dynamics.

Guaranteed, the right fit

– work on a trial basis with your new team member (only pay if you are satisfied with the service), ensuring that you recruit the right freelancers for the job.

Work with hand-selected freelancers

– Toptal connects you with the ideal talent for your project within days.
Toptal's business model
The core of Toptal's business strategy is to serve as a middleman. They generate money by connecting businesses with independent contractors. 
However, it could be challenging to re-engage with the previous client because you'll be up against others with similar skills and rates.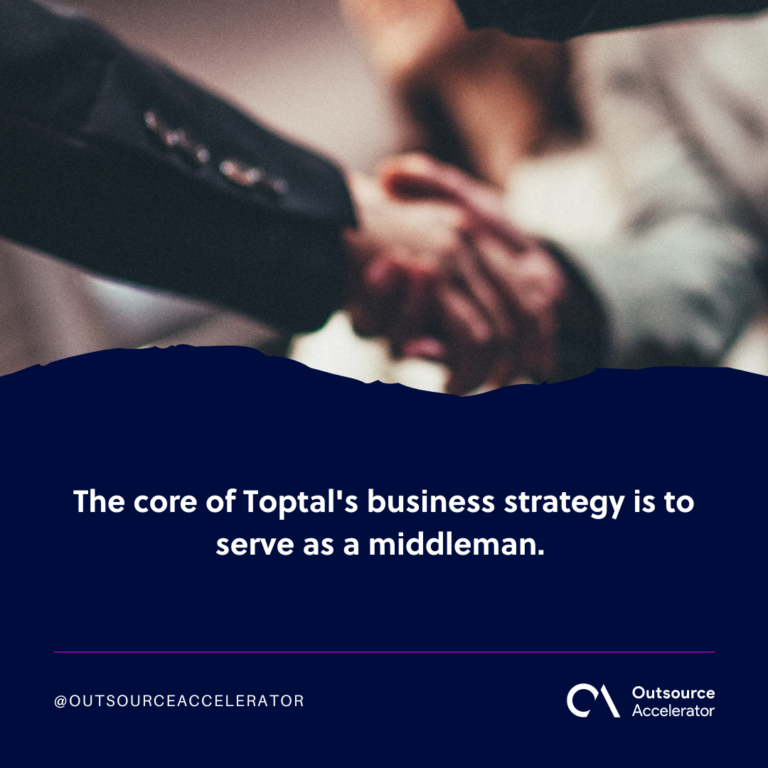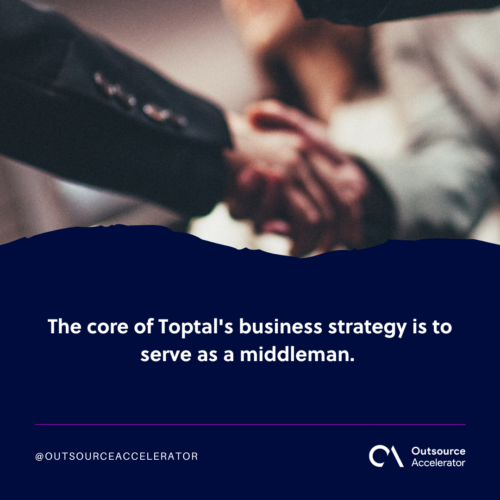 In terms of the hiring process, is Toptal legit?
Freelancers must complete various assessments and evaluations before getting hired at Toptal. 
After being reviewed, it might take up to five weeks for an applicant to be approved for employment with the company. Others might find this process too long, leading to the question: Is Toptal legit?
To explain further, here are the critical steps in Toptal's hiring process:
Language and personality interview
Language and communication abilities, particularly English skills, are evaluated. Examiners assess the applicant's enthusiasm and motivation for working at Toptal and the motive for submitting this application.
The freelancer will be asked about hourly rates and previous experiences. While this may seem simple, Toptal reports that only 26.4% of candidates pass it.
In-depth skill review
In this second step, the freelancer is provided a URL to complete three algorithmic problems. The time restriction for this is one and a half hours.
On the codility test, they evaluate the technical skills and problem-solving abilities. Time is a critical factor for this test. This is why many applicants see this step as the most difficult.
Live screening
It is the third phase, the applicant and the screener will share a screen with a 15 to 20 minutes time limit to answer two code challenges.
The screener will also ask the applicant to discuss the solutions to the second phase exam at the beginning. 
At this level, they are looking at problem-solving skills, niche-related skills, communication skills, and the scope of your experience. The applicant's confidence onscreen while answering the questions live is noted.
Test screening
When applicants have completed the first three phases, the interviewers offer a test project to assess their real-life application skills.
Applicants have two to three weeks for the test assignments, which they set themselves as freelancers. Candidates are expected to work on the test project as if it were their regular job.
Upon completion of the test project, the candidate will meet with the team to establish the hourly rate and availability.
This is where Toptal will issue the much-awaited "Welcome to Toptal message."
Is Toptal worth the cost?
Toptal's prices are often higher than other freelancing platforms. 
Average Toptal fees for freelancers

Position
Rate per hour

Developers

$90-$170

Designers

$80-$150

Finance experts

$90-$230

Project managers

$90-$150

Product managers

$90-$150
Source: Photutorial
If it's worth the cost — the answer depends on your job and the freelancer you're working with.
These prices may vary depending on the intricacy of the project and the demand for the freelancer's talents. Fortunately, unlike other platforms, Toptal does not impose any additional fees on top of the freelancer's hourly rate.
Clients must deposit $500 before beginning a project with a freelancer. It guarantees to protect both Toptal clients and freelancers against fraud.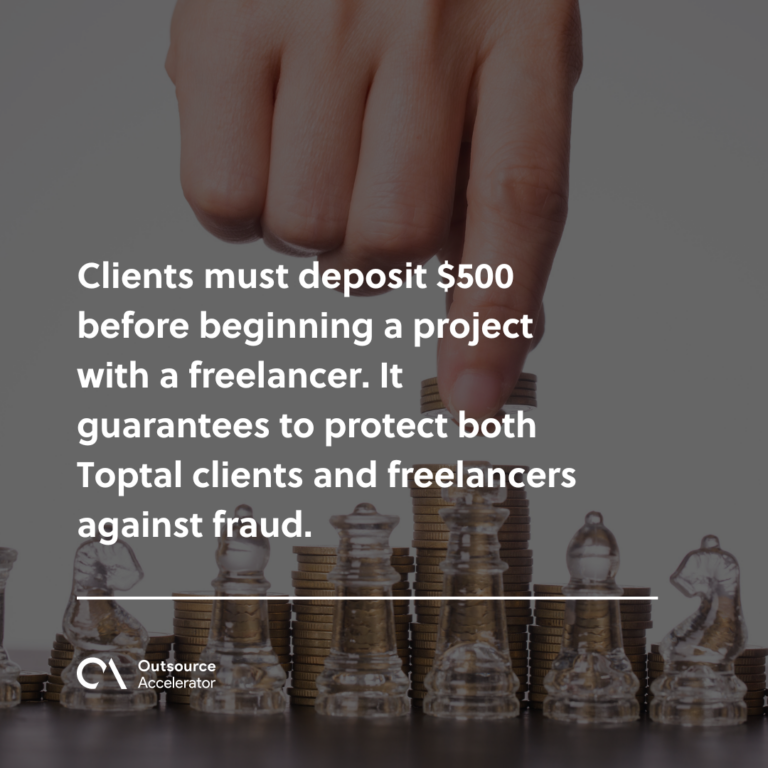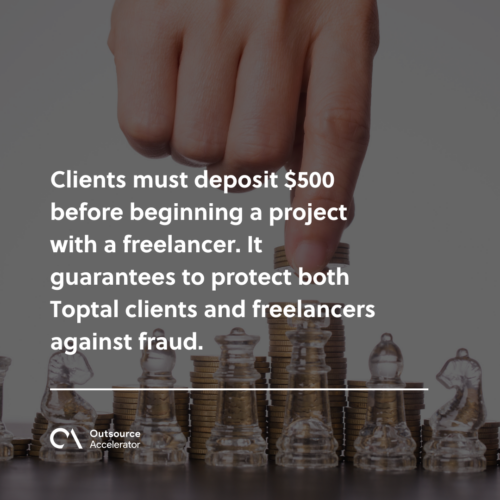 As mentioned earlier, the downpayment is refundable if the client decides not to hire the freelancer. But if the client proceeds with the onboarding, the deposit will act as a first payment.
Is Toptal legit? Let's look at some reviews from Glassdoor and g2:
Toptal reviews by Glassdoor
Toptal has gained an overall 4.4 rating from Glassdoor, with the majority of raters having cited remote work and the freedom it provides as a good feature. 
Here's what they have to say about the platform:
"Management is very understanding of the time it takes and does not rush long-term projects."

"The talents are phenomenal — we want highly quantitative people, people who are adept to sourcing, analyzing, and summarizing data — providing recommendations."

"Management is appreciative of efforts to modernize work processes."

"[Toptal] has a variety of potential talents and projects, payment guaranteed and timely [with competitive rates]."

"Great support team, matchers and communication channels. Seamless payment platform and high-quality contract opportunities to apply to flexibility in hourly rate and work schedule."

"Independence, excellent resources, plentiful opportunities, travel opportunity, lots of leads in the pipeline."

"You can work  from anywhere."
Toptal reviews by g2
Toptal has gained an overall 4.7 rating from g2, with 234 reviews centered around the platform's ease of use and good developer standard:
"It's the best platform where me as a designer (UI/UX) I can showcase my skills in numerous and different projects."

"On this platform everything is organised. You have specific people that takes care of you on specific problems on the logistic part. Basically, you just need to work and not worry about anything else."

"Toptal community has professional career coaches, hiring managers, communities of practice, and different resources and opportunities outside of projects (e.g., learning and development; writing for the blog; volunteering)."

"The best thing about Toptal is the large variety of projects and industries. You can collaborate with both startups and enterprises to help them build and launch great products."
So, is Toptal legit?
Is Toptal Legit? Reviews for Toptal revealed a wide range of benefits: from its screening procedure — to the ability to recruit both remote and in-house staff — to flexibility. 
With that, we can finally say that Toptal is indeed legit.
However, while there are testimonials and reviews for emerging freelancing platforms, it's still best to be mindful when doing business online.
If you want an excellent platform with filtered applicants to bring you the best freelancer, then Toptal is an excellent choice!