The 15 best team productivity apps to blaze through 2023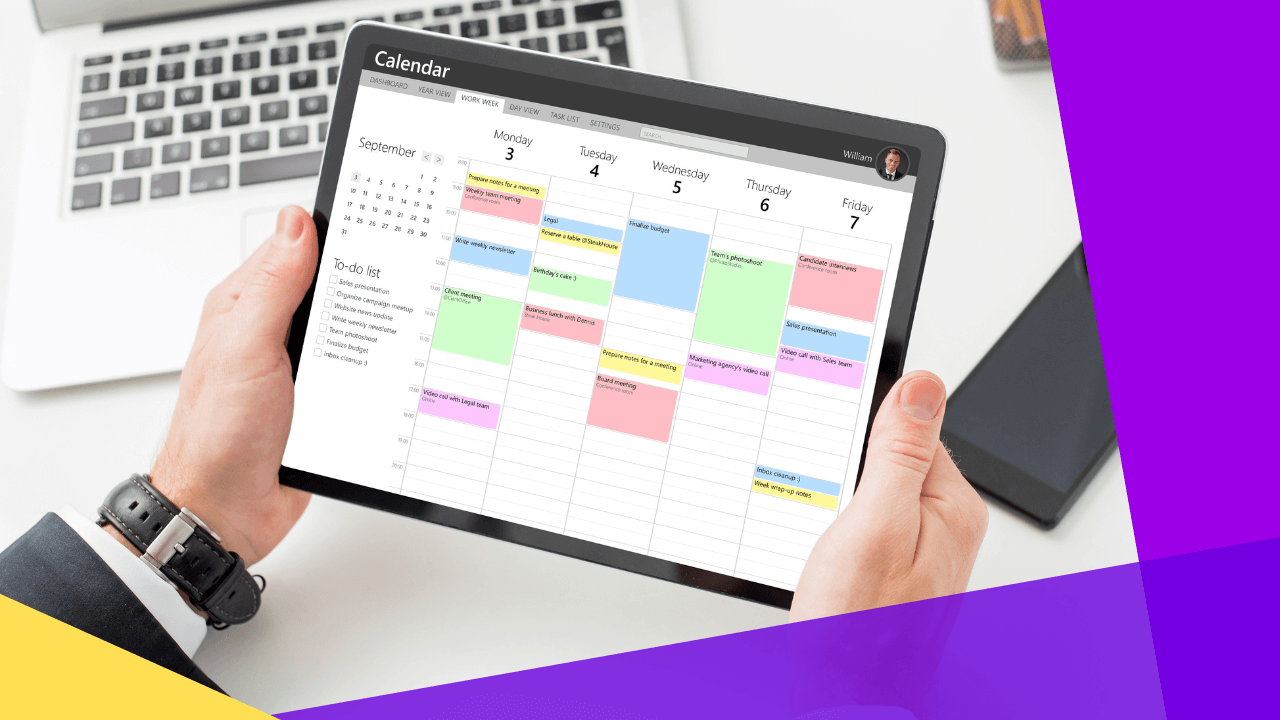 The nature of work has changed these last few years. Remote, hybrid, and asynchronous work have all become part of the vocabulary.
Everyone has had to adjust their style, and team productivity apps have acted as the bridge connecting global employees.
Why look for a team productivity app
Remote work[1] seems here to stay, and while that's mostly good news, we're all still in the process of completely figuring it out. There are a number of issues that can get in the way of maximizing team productivity. 
Team productivity apps are tools that will aid you in working more efficiently and reducing work efforts. Productive workers make for happy workers, and this engagement will drive the success of your organization. 
New technology should always have a place in the work environment, even some forms of social media.[2] The tool, after all, is just a tool – and it's up to the employees these team productivity apps wisely.  
15 best team productivity apps 
We've compiled a list of the 15 best team productivity apps you can try out for your remote team.
The good news is that these all come with a free option for you to explore.  
Pricing: Free | $5/mo for Standard | $10/mo for Premium | $17.50/mo for Enterprise
If you're used to the Kanban-board method of organizing, then Trello offers you an online upgrade. The app places projects into multiple boards (called Trello boards) for your team to view everything at once. 
Trello is best for those wanting a better team workflow and for project planning. Tasks are placed on cards that are then moved to different boards based on progress, so you will be able to see your team productivity evolve. 
This team productivity app comes with an instant messaging system, and even a bot called "Butler," which is a built-in workflow AI meant to automate repetitive tasks.  
Pricing: Free | $4/mo for Pro | $6/mo for Business
Check out Todoist if you're looking for a team productivity app that is good for project management and personal planning. If a to-do list style works for you, then so will Todoist. 
With this app, you can create a project, determine your action steps and deadlines, then set scheduled reminders for special tasks. Tasks can also be shared among teams. 
Everything is presented in color- coded graphs so you can visualize your daily and monthly project progress. 
Pricing: Free | $130/mo for Personal | $162.90/mo for Professional | $600/mo for Teams 
Evernote is an innovative team productivity app for taking and organizing notes and content. 
Aside from typing out words, you can also use Evernote's other features of creating content. 
Its optical character recognition (OCR) feature allows you to take a picture of your handwritten notes and convert them into a text document.

An audio recorder feature lets you save your thoughts for later if you're not in the mood to write.

Its web clipper tool saves website info without the pesky ads. 
Your notes sync across all your devices so you will never have to worry about leaving your info behind.    
Pricing: Free | $9/mo for Starter | $18/mo for Premium | Custom pricing for Enterprise
Toggle offers a few team productivity tools, but their Toggl Track app especially is the one we'll focus on here. 
Toggl Track is a time tracking software, specifically tracking how much time users spend on a project. It then delivers an analysis report on your productivity. 
The app was originally designed to help freelancers keep track of how much time they spent on projects to ensure they invoice correctly and hit their profit targets. This well-loved team productivity app has since grown into a tool used for many collaborative teams in the workplace.  
Pricing: Free | $19.99/mo for Starter | $49/mo for Professional | $299 for Team | $599/mo for Company 
Having to constantly switch between multiple apps can slow down your team's productivity, but Zapier has a solution for that.
This app's specialty is integration and task automation. You can automate your daily workflow between apps, of which Zapier integrates with more than 4000. 
You're simply asked what action you want, and Zapier will set up the task, linking data between apps and allowing you to customize your workflow. You can also choose from their list of pre-built workflows, called "Zaps". 
Pricing: Free | $14.99/mo for Pro | $19.99/ mo for Business | Custom pricing for Enterprise
Probably the breakout star of the COVID-19 pandemic, Zoom proved invaluable for people wanting to see the faces of their loved ones and co- workers again.
Its status as the go-to tool for video conferencing is unmatched in recent memory. 
Zoom allows video and audio calls, supporting up to 1000 participants in its higher plans. You can also boost team engagement with Zoom features like screen sharing and interactive options (filters, emoji reactions, etc), 
Pricing: Free | $7.25/mo for Pro | $12.50/mo for Business | Custom pricing for Enterprise Grid
Very common in the world of business offices, Slack is a reliable team productivity app especially in the realm of communication. Business emails just to check if a report was sent won't cut it (nor is it very fun). 
Slack places your conversations into dedicated channels for focused discussions. It comes with a workflow builder, and can integrate with over 2000 apps, including Google Drive and Office 365.  
Pricing: Free | $10.99/mo for Premium | $24.99/ mo for Business
Asana is suggested for those that have to deal with large- scale team project management. In order to raise your team's productivity, the app creates Gantt charts for organized schedules. 
It also comes with a workflow builder. Team members are assigned to cards, on which leaders can add attachments, labels, and subtasks.
In order to reduce tediousness, there is also a feature to automate certain tasks.    
Pricing: Free with Gmail | $4.20/mo for Business Starter | $9.60/mo for Business Standard | $18 for Business Plus | Custom pricing for Enterprise
Google is well-known for their suite of business tools that help manage schedules, meetings, documents, and more.
Chances are you own a Gmail account, and you can speak to the mileage you get from the attached tools. 
Among their most used tools include: 
Gmail for business emails and calls

Google Docs for creating word documents

Google Calendar to plan and maintain schedules

Google Sheets to handle and analyze critical data
Widely seen as an online alternative to Microsoft Office, Google Workspace has proven valuable for collaboration.  With their priced plans, you can get even more for your team productivity.
Pricing: Free | $5/ mo for Unlimited | $12/mo for Business | $19/mo for Business Plus | Custom pricing for Enterprise 
You haven't seen an all-in-one task management tool like ClickUp. For those needing an excellent tool for agile project management, ClickUp is here to serve. 
You can create tasks and projects, build documents directly, and create goals to work towards. If the default look of the website isn't doing it for you, you can also customize it to look like a Kanban board, Box, or Gantt chart. 
With their assortment of features called "ClickApps," you can fully customize your team's experience within your workplace.   
Pricing: Free | $8/mo for Essentials | $12/mo for Professionals | $16/mo for Teams | Custom pricing for Enterprise 
If your team is always misplacing dates and forgetting important meetings, you may find a use out of Calendly. This team productivity app is good for collaboration as well as scheduling. 
In practice it works like a personal assistant in scheduling your appointments, integrating with your accounts in Google Calendar, Outlook, and other tools to connect up to six calendars. 
And when you need to set meetings, simply give the other person your Calendly link and they will choose a time slot that's available.    
Pricing: Free | $9/ mo for Premium 
With its goal of literally trying to rescue time, RescueTime is a time tracking app that measures productivity. No more do you need to lament the precious minutes your team spent distracted on the latest viral video. 
This team productivity app arranges tasks based on productivity and priority level. You can set alarms to warn when you've spent too much time with a certain app or site. If worse comes to worst, make use of their FocusTime feature to block unwanted websites. 
To be real, you probably already know what you shouldn't waste time on. But RescueTime helps you a step further by visualizing it for you.   
Pricing: Free | $49/mo for Professional | $179/mo for Team | $739/mo for Business | Custom pricing for Enterprise 
This team productivity app's specialty is social scheduling, and with it you can make sure to never be caught off guard or left behind in company events. 
Hootsuite lets businesses schedule posts and campaigns across all of their social media accounts, then arranges them in one neat calendar for easy visibility. 
The platform can analyze how well the business is reaching audiences in their different social media sites. If it's low, there is even an option to engage with potential customers.
Pricing: Free | $10.59/mo for Core | $18.82/mo for Pro | $34.12/mo for Teams | Custom pricing for Enterprise
Formerly known as Integromat, the team productivity app now known as Make lets you design, build, and automate almost anything in its visual platform. 
Thousands of templates are available for you to automate, and your team can design workflows and watch them run in real time for visual testing. You can connect apps, services and devices to its interface. 
You don't need any prior coding knowledge to use Make. All you need is an idea of your team's work style and needs, and Make will develop a process for you. 
Pricing: Free | $150/mo for Pro | $290/mo for Pro+
Standing for "If This, Then That," IFTTT is a connectivity platform to organize all your apps together in one place. 
Track your work hours in Google Calendar while also syncing up your company's photos in both Facebook and Twitter. You can create automated tasks to link up the different apps together. Customize details of your data and get behavioral insights.  
IFTTT helps over 600 global firms in accelerating the digital transformation of their products into integrated services.
The future of tech is connected, and IFTTT has a head start. 
Article References:
[1]Remote Work  Fan, W. and Moen, P. (2022) 'Working More, Less or the Same During COVID-19? A Mixed Method, Intersectional Analysis of Remote Workers', Work and Occupations, 49(2), pp. 143–186. doi: 10.1177/07308884211047208.
[2]Social Media   Fusi, F. and Feeney, M. K. (2018) 'Social Media in the Workplace: Information Exchange, Productivity, or Waste?', The American Review of Public Administration, 48(5), pp. 395–412. doi: 10.1177/0275074016675722.