Support as a Service: How can it help your business grow?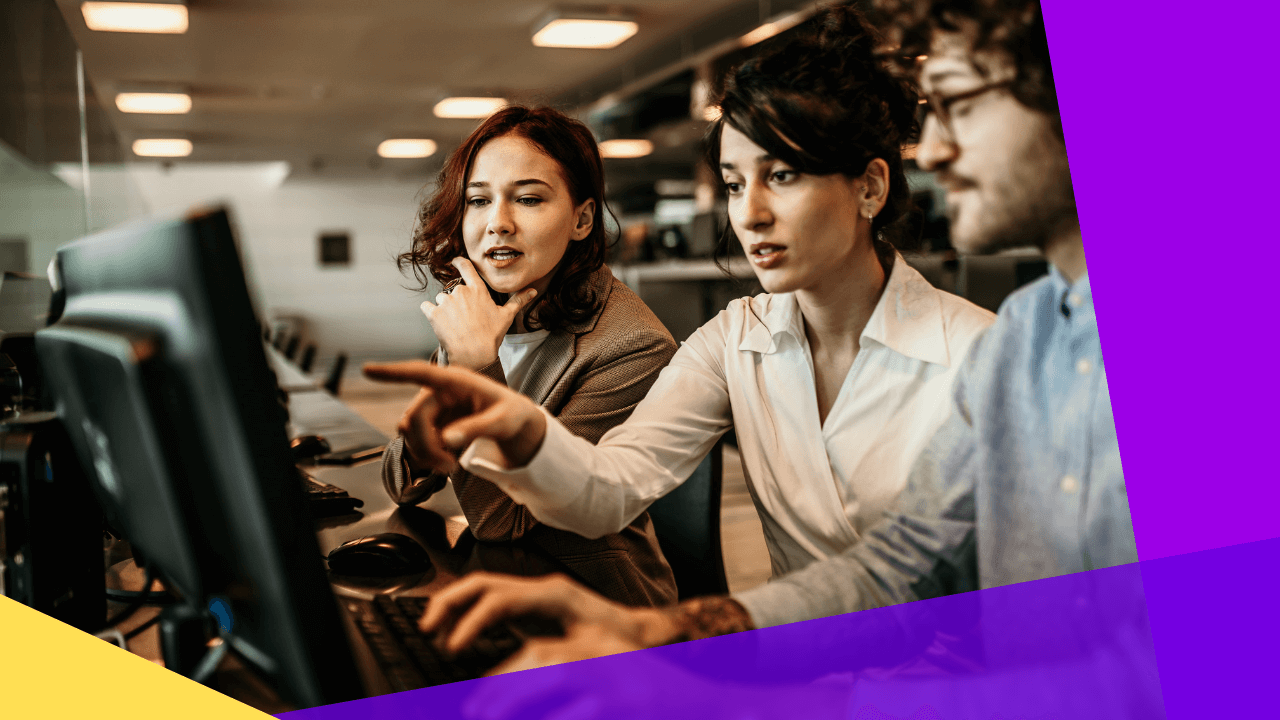 This article is a submission by Influx. Influx provides businesses with top-tier customer experience (CX) teams that operate remotely.
Support as a Service is a pay-per-response outsourced customer support solution that allows you to offer 24/7 support in a simple month-to-month format.
Support as a Service: Benefits and features
Support as a Service is a dynamic and cost-effective support solution designed to fill coverage gaps and augment existing teams.
With its elastic pay-per-response model, it's a simple solution for clearing backlogs, providing after-hours support, or managing peak periods with flexibility and speed.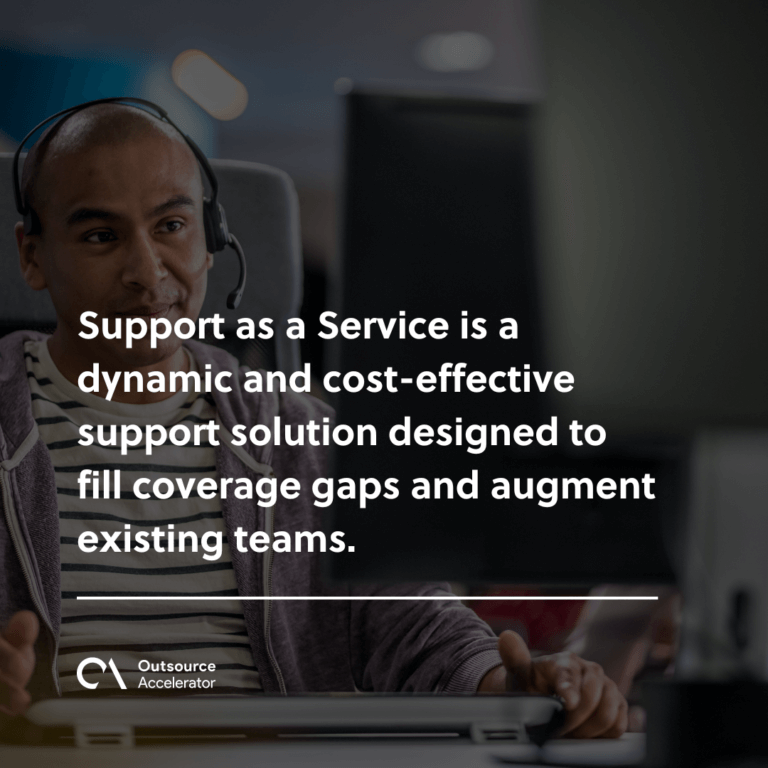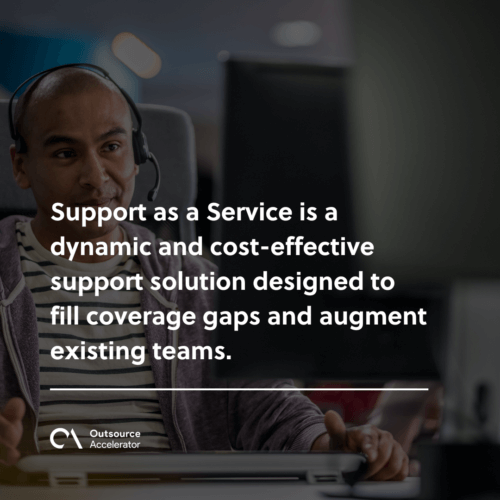 It offers the following features and advantages:
1. Elastic pay per response model
With Support as a Service, you only pay per response, with all management, training, and operations included. You only pay when an agent responds to one of your customers – no unused agents.
2. Management and training included 
Support as a Service comes with professional management and training, ensuring high-quality support for your customers.
Every plan includes a shared team leader, who's managed by an experienced support manager.
Though you're only paying per response, you're tapping into a larger support org that can flex up and down, add hours, add scope, and cut back as needed.
3. Dynamic rostering
Whether you need additional support during peak periods or want to reduce resources during slower periods, dynamic rostering allows you to scale your support team up or down weekly based on your needs.
Support as a Service provides the right level of support at any given time and avoids unused support capacity. CFOs love it!
4. Month-to-month invoicing
Enjoy the convenience of month-to-month invoicing, giving you the flexibility to adjust your support services as required without being tied to long-term contracts.
5. Follow the sun model
Support as a Service follows a global approach, ensuring there are no graveyard shifts for your agents. This results in happier agents, leading to better customer experiences.
6. Quick launch
You can expect a quick launch with Support as a Service in just one week. Fast turnaround time lets you provide efficient customer support promptly without unnecessary delays.
Support as a Service vs. Dedicated Agent
Let's break down the distinct differences between Support as a Service and a dedicated agent:
Coverage
Support as a Service provides support coverage seven days a week, including weekends. Seven-day coverage ensures customer inquiries are promptly addressed, leading to improved customer satisfaction and loyalty.
A dedicated agent, however, works five days a week, aligning with regular business hours. 
Pricing models
With Support as a Service, you only have to pay for support interactions handled. By paying for only actual support provided, your business can eliminate any underutilization concerns.
A dedicated agent requires you to pay a fixed cost per agent, regardless of the services rendered. Dedicated agents and teams provide consistency in your team at large volumes and are usually more cost-efficient.
They just need to have enough tickets coming in to maximize their efficiencies.
Contingency included
Support as a Service includes contingency resources to handle unexpected surges and spikes or an agent calling in sick. 
With dedicated teams, support managers must add a contingency layer on top of their fixed team. Some companies actually add Support as a Service as the contingency layer on top of an existing dedicated team.
Flexibility
Support as a Service agents flex daily. If more tickets arrive, the agents will answer more tickets. The service team leader will also dynamically train more agents as they see more inbound volume.
Dedicated teams flex monthly. 
Support as a Service: The hybrid model
The hybrid model combines both Support as a Service and dedicated support teams.
This approach allows you to create a tailored support solution that aligns precisely with your specific business needs and objectives.
Assign critical or specialized tasks to dedicated agents with in-depth knowledge of the brand, product, or industry and can handle complex customer inquiries. Their expertise ensures that customers receive specialized assistance, fostering a higher level of satisfaction and resolution.
At the same time, add 24/7 coverage or contingency with Support as a Service.
By utilizing Support as a Service, you can provide support coverage at odd hours and weekends to ensure that you have full coverage. You can also use it to handle standard inquiries, freeing up your dedicated agent(s) to focus on more specialized issues.
If you face any sudden spikes in demand, Support as a Service allows you to serve these customers without any drops in coverage.
The hybrid model empowers businesses to strike a balance between personalized, dedicated support and the scalability and cost-effectiveness of Support as a Service.
How do brands use Support as a Service?
An example of how a brand effectively utilizes Support as a Service is by implementing the hybrid model.
In this approach, the brand employs a dedicated agent who works during normal business hours to handle customer inquiries and support tickets on weekdays.
However, during the weekends when the workload may vary or when additional coverage is needed, they leverage Support as a Service to ensure uninterrupted customer support. 
By adopting this strategy, brands achieve the best of both worlds.
Businesses maintain consistent and personalized support through a dedicated agent during the workweek while extending support coverage to all seven days of the week with the help of Support as a Service.
This hybrid approach optimizes efficiency, responsiveness, and customer satisfaction, allowing brands to deliver exceptional support tailored to their customers' needs throughout the entire week.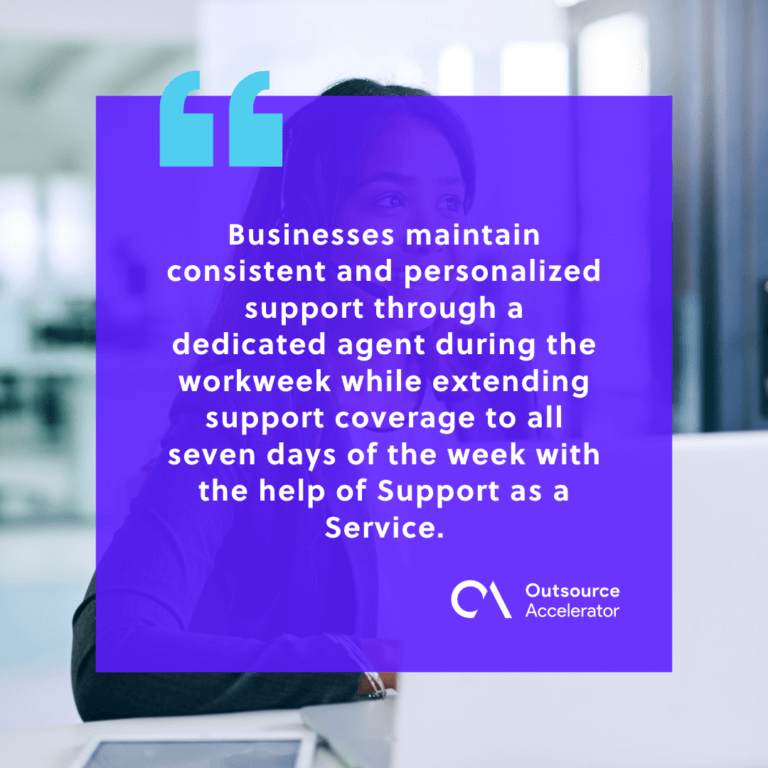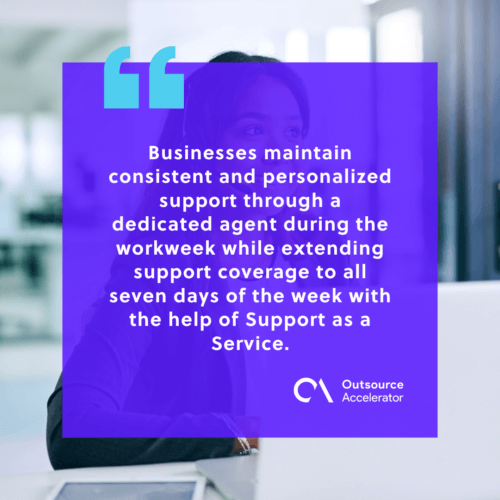 3 ways to purchase Support as a Service
Support as a Service offers businesses the flexibility to choose from these three distinct options:
ASYNC: Efficient support on-demand, with fast response times and the ability to pay per response, providing cost control and scalability. 
LIVE: Trained agents are available in real-time to provide immediate support, ensuring quick issue resolution and exceptional customer experiences. 
THE HYBRID MODEL: This option combines the benefits of Support as a Service with dedicated agents. This allows businesses to tailor their support solution based on coverage hours, scalability, and specialization.
This three-fold approach provides businesses with the freedom to select the buying model that best aligns with their specific requirements, ensuring optimal support delivery and customer satisfaction.
How much does Support as a Service cost?
All Support as a Service plans are pay-per-response at $2.50 per response. 
Currently, Influx offers two distinct plans for Support as a Service:
ASYNC: $999/month minimum spend – 1-2 hour avg response times.
LIVE: $1,999/month minimum spend – 2 minute avg response times.
Response times are estimated and depend on the scope of coverage needed.
The prices above are for a single region of coverage. 
To get started with Support as a Service, schedule a scoping call here to see if it's the right fit.