Staff leasing vs. Traditional hiring: Which approach is right for your business?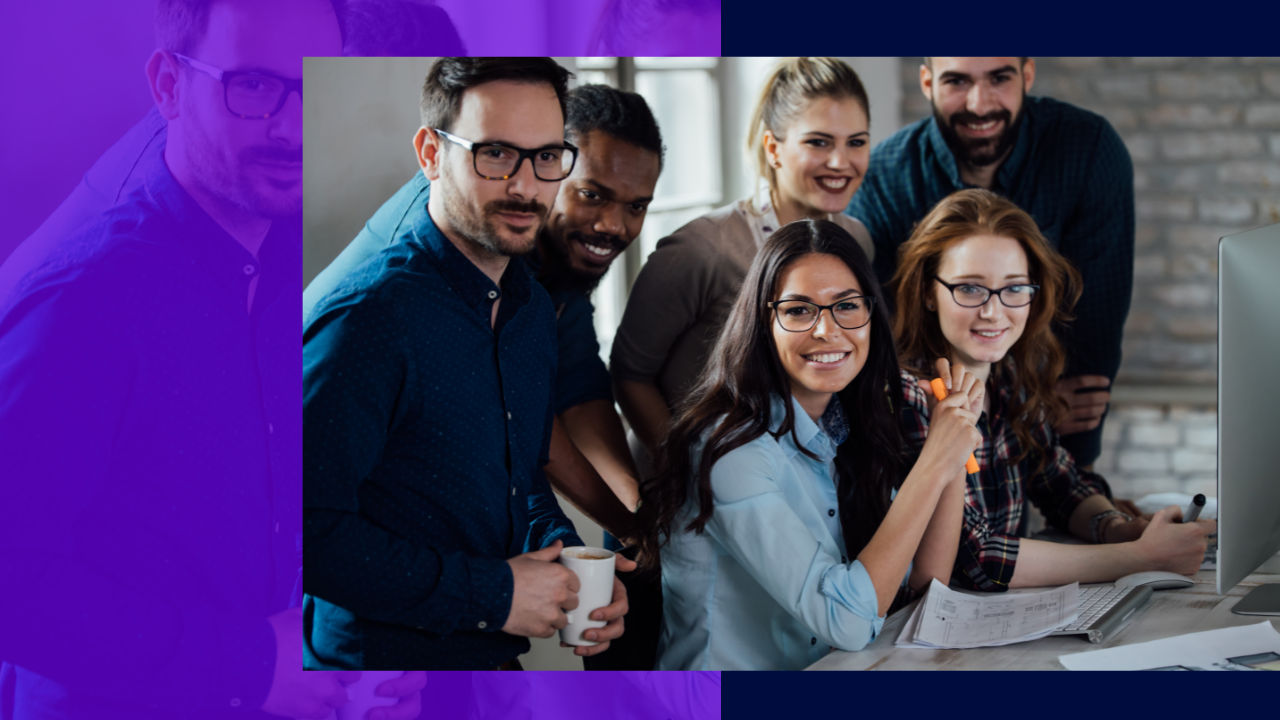 A company's success often hinges on its people. It's the people who drive innovation, deliver remarkable customer service, and execute your prime vision.
Whether you're a small startup or an established enterprise, assembling a cohesive team is key to staying ahead. 
As organizations strive to optimize their workforce, they often face the decision of whether to adopt staff leasing or traditional hiring.
Although straying from traditional hiring practices can be intimidating, the incoming workforce's preference for remote work should be something companies adjust to.  
Each approach has its advantages and considerations, making it essential for business owners to understand the key differences and determine the best fit for their unique needs. 
If you're willing to take advantage of the benefits of outsourcing remote staff, look no further than Clark Staff to recruit, screen, and employ staff for your customized needs. 
What is staff leasing?
Staff leasing is a strategic arrangement where a company outsources its employees through a third-party provider. In this model, the staff leasing company becomes the employer of record. 
The staff leasing company handles all administrative duties, while the client organization retains control over the employees' daily tasks and work assignments. 
This arrangement allows the client organization to focus on its core business operations and strategic initiatives. All time-consuming organizational tasks are offloaded to a specialized service provider.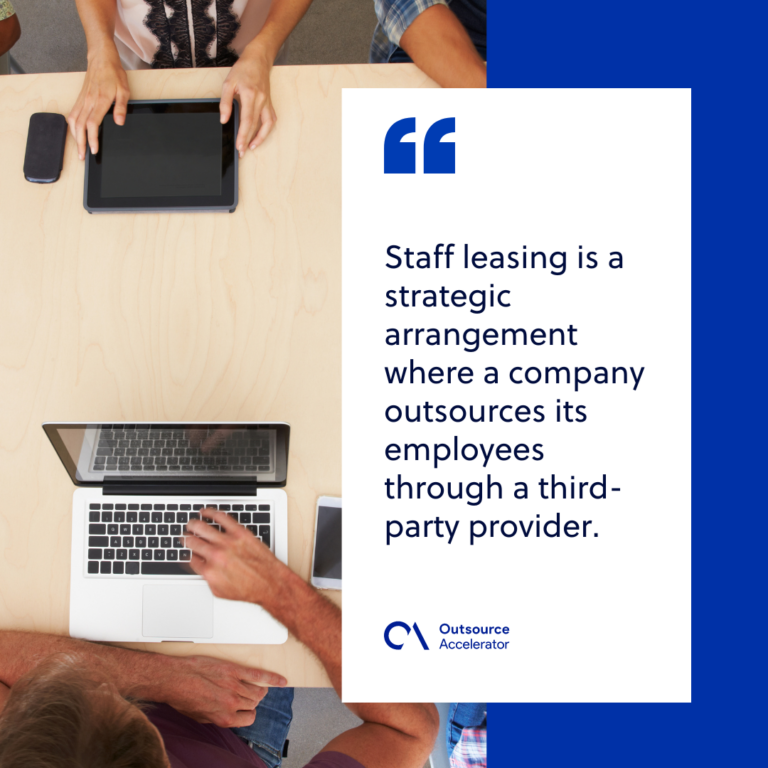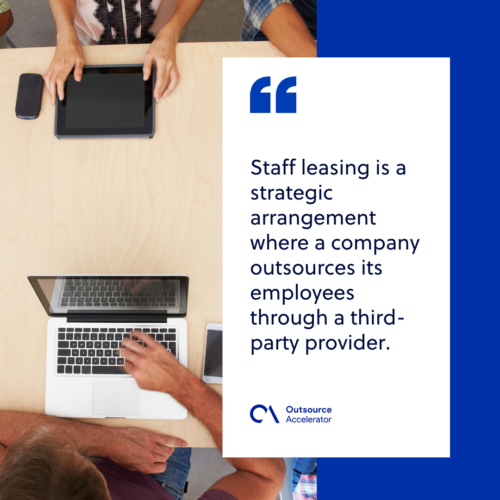 Benefits of staff leasing
Here are some of the key benefits of staff leasing: 
Reduction of administrative burden

– Staff leasing allows organizations to offload time-consuming administrative tasks to a third-party provider. 

Access to specialized expertise

– Businesses gain access to a

global pool

of specialized talent and industry-specific expertise. 

Cost savings

–

Companies can avoid significant investments in infrastructure, technology, and staff training by outsourcing functions to a staff leasing provider.

 

Compliance and legal support

– Staff leasing companies have expertise in staying up-to-date with legal and regulatory changes. 

Employee benefits and HR support

– Staff leasing companies often provide comprehensive employee benefits packages, including health insurance, retirement plans, and other perks. Their well-rounded HR functions also assist with recruitment and training. 
What is traditional hiring?
Traditional hiring is directly employing individuals to fill specific roles in your company. It's considered the conventional approach to staffing. Businesses independently handle their employees' recruitment, selection, onboarding, and management. 
The organization takes full responsibility for the entire hiring process because there isn't a third-party provider in the mix. Once the decision is made, the selected candidates become direct employees of the company. 
The employer is in charge of providing the necessary employment contracts, managing payroll and benefits, and complying with labor laws and regulations.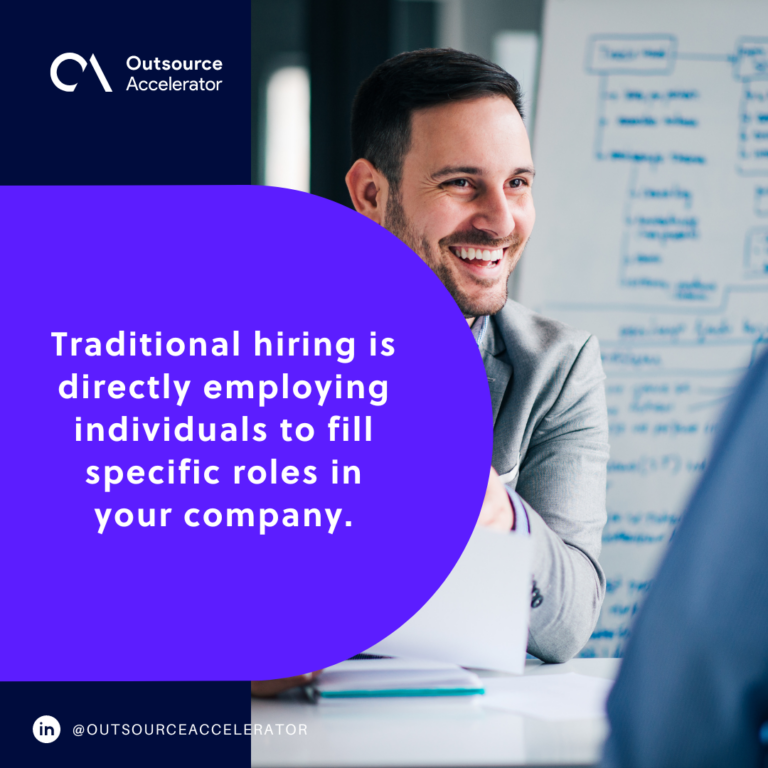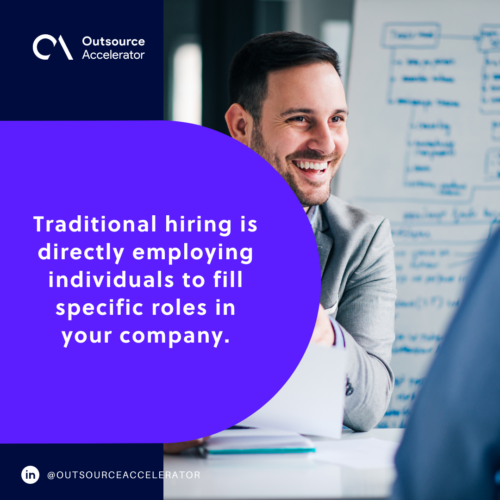 Benefits of traditional hiring
Traditional hiring offers several benefits and considerations for businesses:
Control and company culture

– Traditional hiring allows complete control over

recruitment

, ensuring that candidates align with the company's values and mission. 

Employee loyalty and dedication

– Hiring employees directly can foster stronger loyalty and commitment to the organization. 

Tailored training and development

– Businesses can design and implement customized training and development programs to align with strategic objectives. 
Considerations for choosing the right approach
When deciding between staff leasing and traditional hiring, consider several factors to determine the best approach for your business.
Here are some key factors: 
Business size and nature

–

Smaller businesses

with limited resources may benefit from staff leasing more, while larger organizations with more established departments may opt for traditional hiring. 

Industry dynamics and market conditions

– Examine the industry you operate in and the market conditions you face. If it's prone to fluctuations in demand or seasonal variations, staff leasing can provide the flexibility to scale your workforce. 

Cost considerations

– Consider your budget and weigh the potential implications of both approaches. Staff leasing generally offers cost savings, while traditional hiring involves upfront costs. 

HR expertise and support

– What are the capabilities and expertise of your HR department? Staff leasing can be a valuable solution if you require a more robust HR team. 

Long-term goals and strategy

–

Staff leasing is your answer if you aim for

agility, scalability, and flexibility

. Traditional hiring, meanwhile, allows for a closer alignment of employees with your culture, values, and long-term vision.

Compliance and legal considerations

– Compliance with labor laws and regulations is essential. Staff leasing companies typically have expertise in navigating compliance, but traditional hiring may grant you greater control over internal legal matters. 

Employee relationships and engagement

– Consider how to direct a relationship you want to establish with your employees in accordance with your organizational culture and goals. 
The decision between staff leasing and traditional hiring should ultimately be based on thoroughly evaluating these factors. It may also be beneficial to consult with HR professionals, industry experts, or business advisors who can provide tailored recommendations. 
Still, if you're seeking scalability, cost-effectiveness, and access to more talent, we wholeheartedly recommend staff leasing.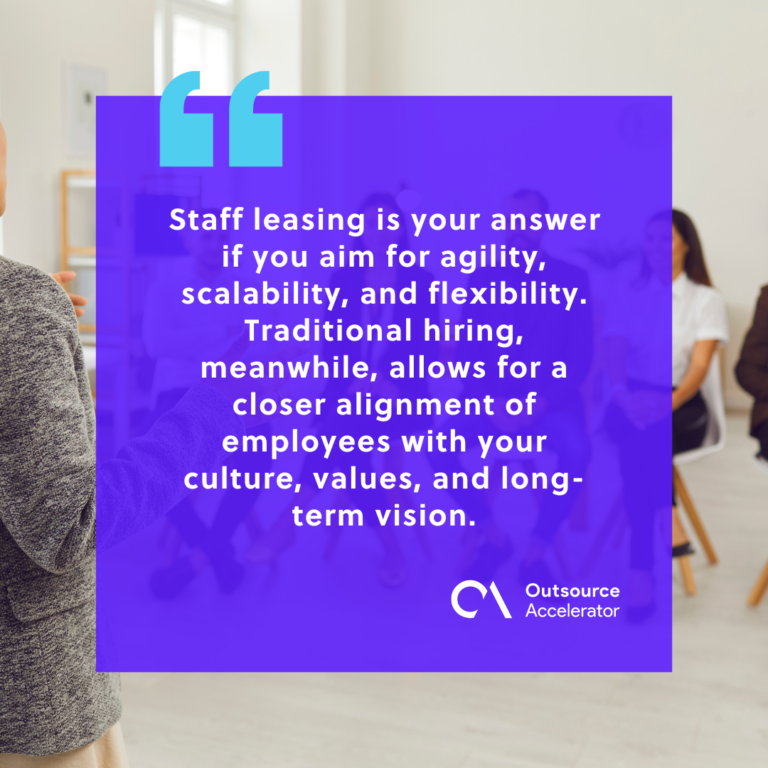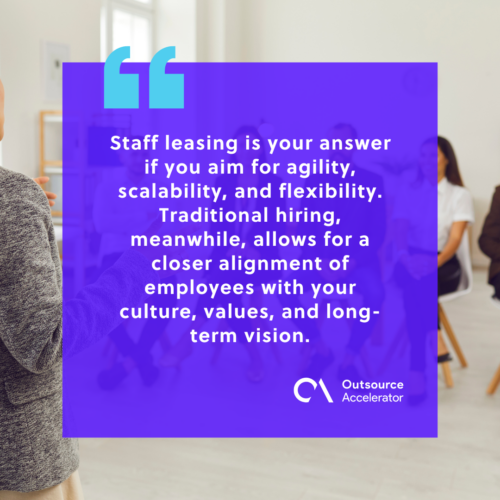 Fulfill your staff leasing needs with Clark Staff
Clark Staff is an outsourcing partner specializing in providing remote staff. With a management base boasting over 60 years of BPO company experience, its process is proven and adaptable to meet the changing needs of any 21st-century business. 
When you avail of Clark Staff's remote staff leasing services, all you'll need to worry about is the day-to-day tasks of your virtual workers. Clark Staff handles everything else, including onboarding, cloud integrations, and HR and payroll. 
Contact Clark Staff today to get a free quote.