The pros and cons of staff augmentation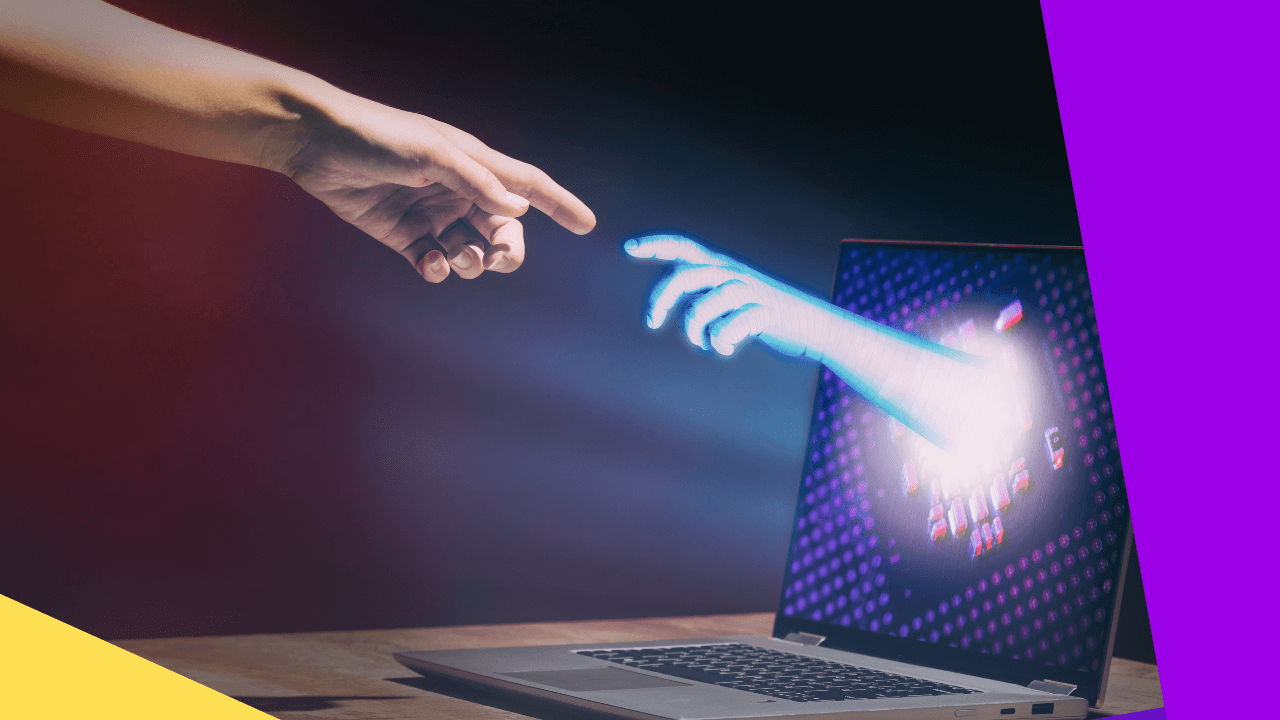 Time-consuming processes such as hiring, onboarding, or training are a hassle for companies with continuous projects. The fast-paced environment and dramatically changing business for outsourcing have led to the increasing demand to leverage staff that can shoulder a wide array of functions. 
In this case, staff augmentation is becoming more prevalent for organizations — a smart move that offers a lot of benefits. 
In episode 393 of the OA podcast, Roland Polzin, co-founder and CMO of Wing Assistant, gives an insight into the basics of staff augmentation as we weigh its pros and cons for businesses.
What is staff augmentation?
Staff augmentation is an outsourcing model where a company hires remote staff, usually seasonally or temporarily, to leverage their expertise to support a particular project. 
As Roland Polzin puts it, companies typically practice staff augmentation by adding "someone remotely to their team to basically enhance the operations."
It is a form of outsourcing strategy that aims to acquire qualified, skilled, and competent staff when there is a need to accomplish a certain project or when the company is experiencing a manpower shortage. 
Since the coronavirus pandemic, many tech companies have shifted to remote work, which also paved the way for the staff augmentation trend to skyrocket. This practice is now clearly evident in software development companies.
According to a Statista report, the global outsourcing market was worth $92.5 billion in 2019. However, in 2020, which is when the coronavirus pandemic hit, the IT staff augmentation market size grew to $132.9 billion.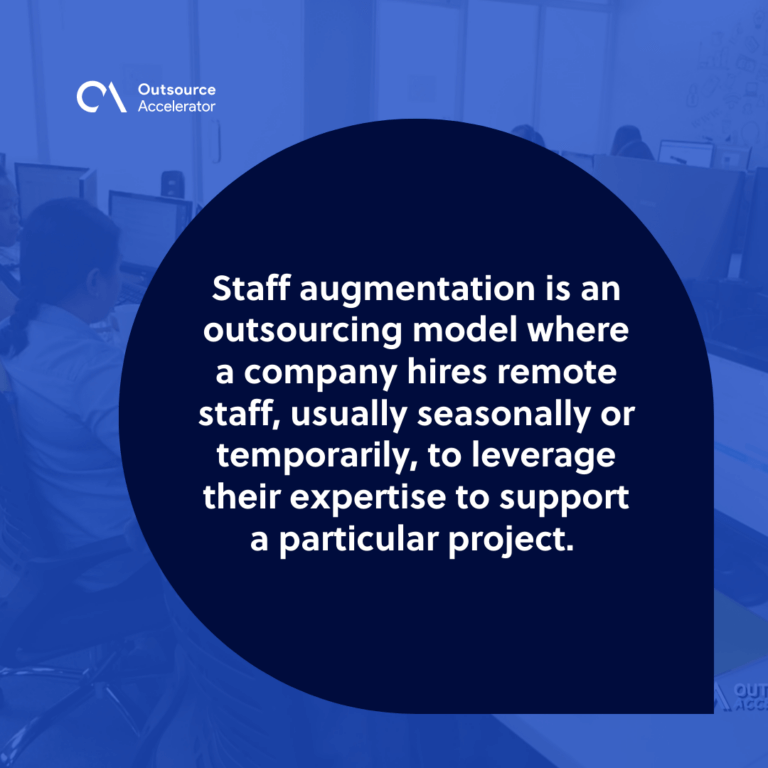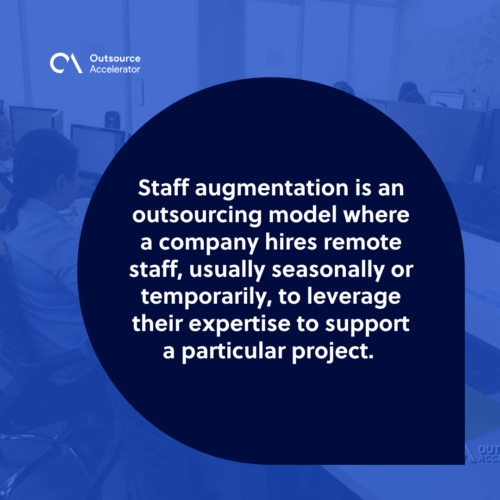 Types of staff augmentation
There are three different types of staff augmentation:
Commodity

– a type of staff augmentation that requires no specific skill set or expertise; for example, manual labor or warehouse work. 

Skill-based

–

requires a mid-level skill set handling tasks like administrative or data processing. 

Highly skilled

–

requires a more advanced set of skills through training or experience such as software engineering or contract law. 
Staff augmentation vs BPO
Staff augmentation and business processing outsourcing (BPO) share the same qualities. In BPO, the external provider usually handles the entire outsourced team, including hiring and training, and project management. 
Staff augmentation, meanwhile, gives the client business more liberty to select their remote staff according to their needs and delegate the functions. However, as per Roland, it is also possible for clients to build an entire team with remote staff.
Just like BPO, staff augmentation can be outsourced based on geographical location: onshore, nearshore, or offshore.
What are the pros and cons of staff augmentation?
Clearly, the staff augmentation model comes with its benefits and risks. Here are the common pros and cons that businesses should be aware of. 
Pros 
Here are the top advantages of staff augmentation.
Reduced costs
Staff augmentation offers an opportunity to save significant costs depending on the hourly rates. For businesses with a restricted budget or where hiring additional full-time workers isn't feasible, acquiring augmented staff would be ideal.
Through staff augmentation, expenses in software, office space, or training can be minimized or avoided altogether. 
Support from skilled specialists
Companies can pull off a per-project arrangement through skilled augmented staff. 
Augmented staff tends to perform with high productivity since they are solely focusing on the particular project while keeping the company's objectives. 
Per Roland, staff augmentation works well even for inexperienced clients as service providers like Wing Assistant assists clients with processes such as "how to run a team effectively, how to delegate effectively, [and] how to build processes effectively." 
Direct staff control 
One of the significant benefits of the staff augmentation model is it enables you to take direct control of and monitor the augmented staff's work performance, outputs, and the entire work progress. 
Moreover, the augmented staff helps the business accomplish tasks and follows the company's trajectory to the desired goals. 
Cons 
To ensure success in staff augmentation, here are some challenges that companies should consider.
Potential miscommunication 
A possible risk in acquiring staff augmentation is miscommunication. 
Miscommunication, especially in offshore staff augmentation, happens when the means of delegating tasks is vague or unclear. This may be due to a language barrier, which can consequently affect the quality of work. 
Reduced accessibility 
In staff augmentation, outsourced workers are most likely to do remote work. Businesses leverage talents outside their geographical area. 
This may lead to decreased accessibility as compared to working with someone based in the office.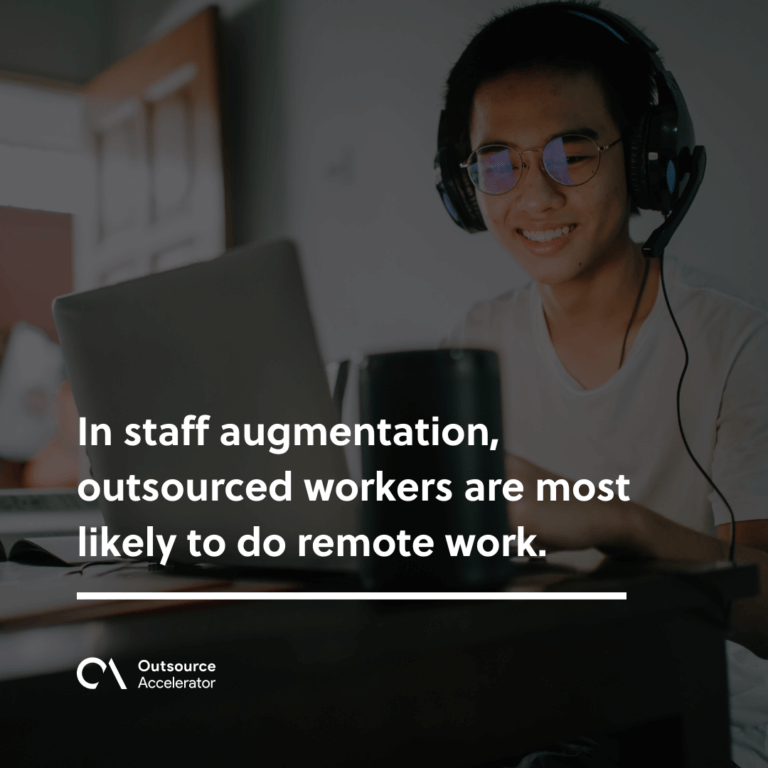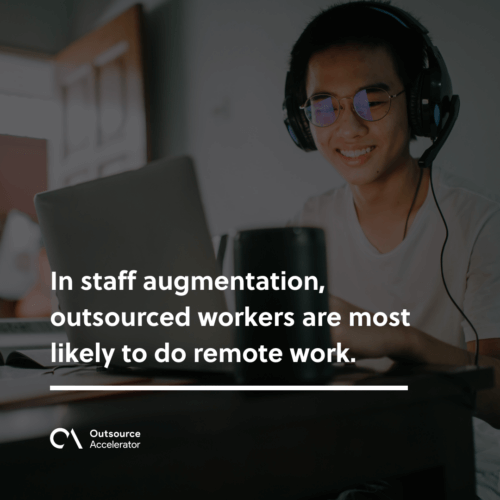 Wing Assistant on staff augmentation and more
Businesses of all sizes can reap the benefits of staff augmentation and more with Wing Assistant, where co-founder Roland Polzin heads marketing as the CMO. 
Wing Assistant has helped clients not only enhance staffing but also build entire teams from scratch, assisting companies with leadership and delegation complemented by a full suite of tools that make processes easier to manage.
Go to wingassistant.com to learn more about their services or connect with Roland on LinkedIn. At the same time, listen to episode 393 of the OA podcast.