The fundamentals of social gaming – from a user's point of view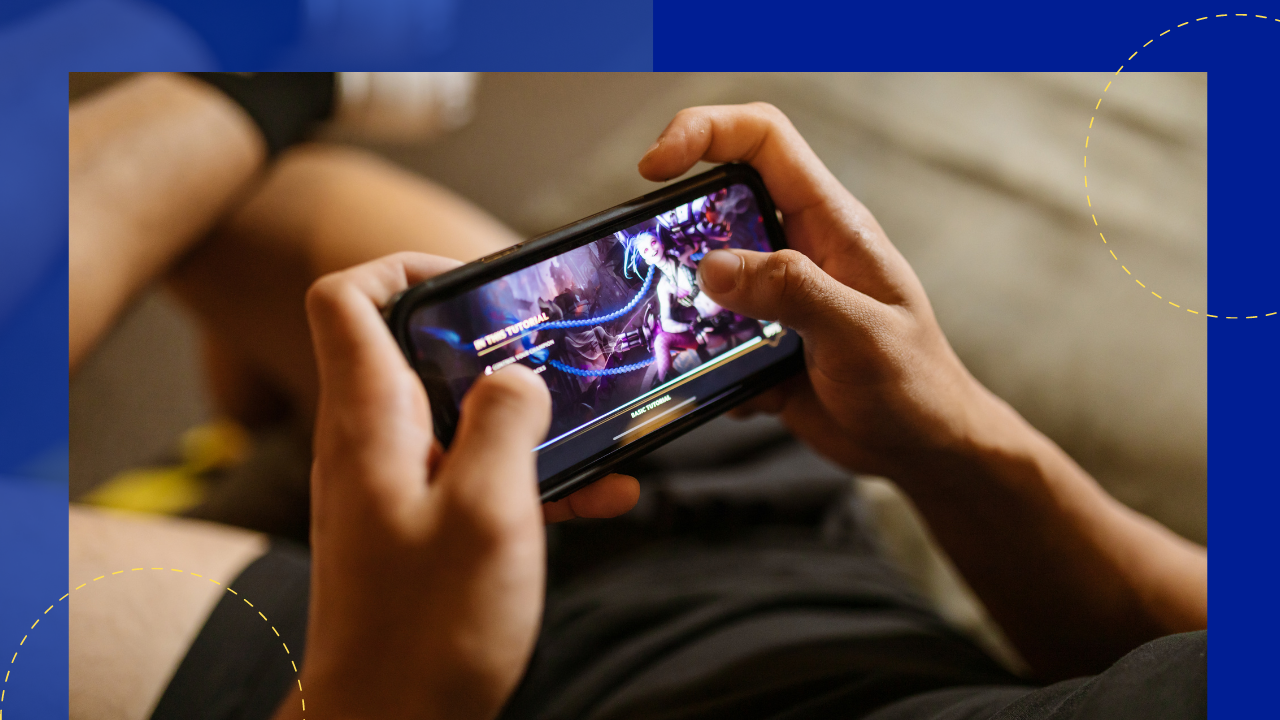 Through the years of social distancing and stay-at-home restrictions brought by the global pandemic, many people have managed to up their spirits through social gaming online. 
The demand for social gaming surged during the pandemic and continues to do so, with the market size expected to grow up to 98.8 billion USD by 2024. 
This goes to show that many people around the world have found a way to build connections and socialize online despite the pandemic. 
What is social gaming? 
Social gaming, unlike console games, can be played by people of all ages and genders. These social games can be played online using a PC, laptop, tablet, iPad, or mobile phone. 
As the name suggests, this type of online gaming has a social element to it. Users are allowed to play against other online gamers, friends, colleagues, or family members through synchronous or asynchronous gameplay.
Players can engage in leaderboards or various chat rooms. They also have the option to share their game progress on their social media accounts.   
Some examples of online social games that a lot of people play globally are Candy Crush, Clash of Clans, and FarmVille.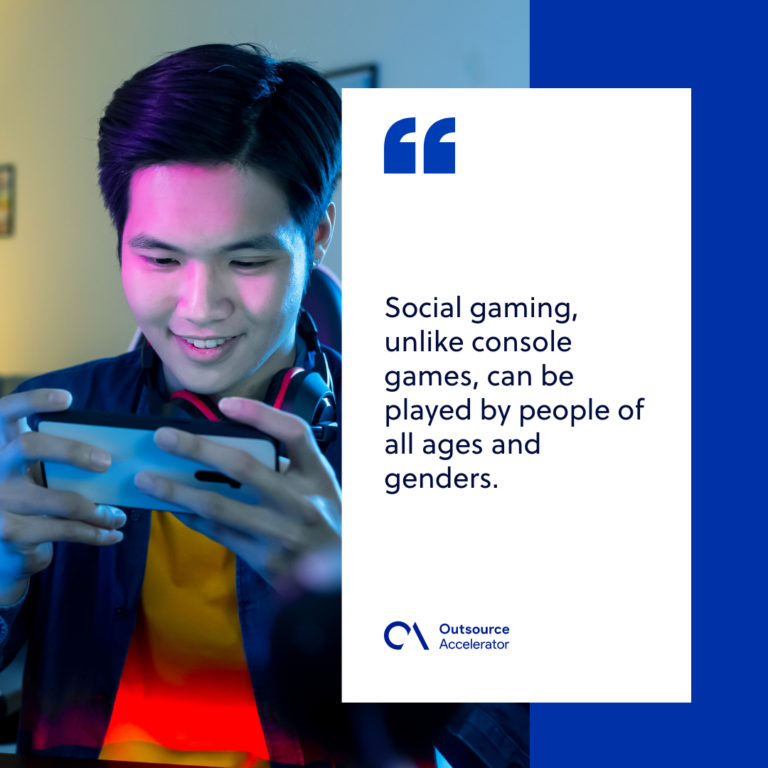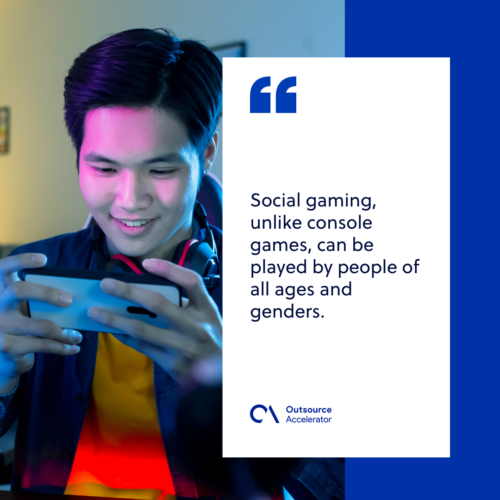 Characteristics of social gaming 
To understand more about social gaming, it generally has the following characteristics: 
Awareness and interactions 
In social gaming, players can interact and communicate with other players. The players are also made aware of the accomplishments and actions of other players. 
Multiplayer
Just like console games, players of online social games have the option to play in multiplayer. They can either compete against each other or work together to finish and accomplish the in-game missions. 
Social platforms 
When games like Pet Society and FarmVille first hit Facebook in the late 2000s, the gaming landscape significantly changed. It gave birth to a new breed of gaming, and games are no longer limited to computers and consoles.
Social gaming is accessible to a vast population with its focus on social networking sites. Through online social games, users can strengthen their existing social relationships with their Facebook friends. 
Social gaming usage patterns 
Online gamers do not seem to engage for longer periods on social gaming platforms. Social gamers usually play online social games for distraction or relaxation purposes. 
Studies have also shown that online social gaming users are more likely to opt for a "pleasant boredom." This is because social gaming usually involves repetitive tasks with low emotional, cognitive, and suspense intensities. 
2 types of social gaming interactions 
In terms of social interactions, social gaming platforms mainly have two types: 
Action-based
This interaction is common in social games with elements of teamwork and cooperation, where communication is crucial in achieving game objectives.
Discussion-based 
This type of online social gaming interaction can be about any topic and doesn't necessarily affect the overall gameplay. Discussions may or may not be about the game itself.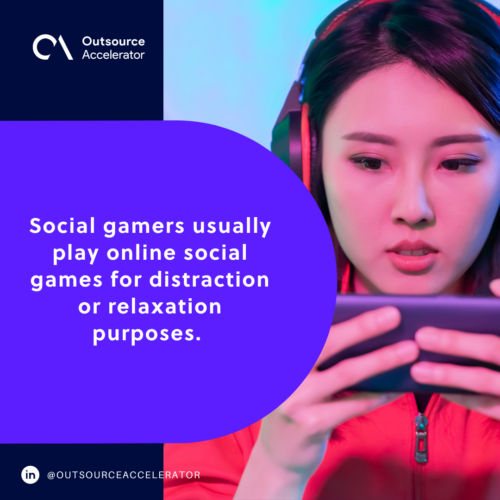 Considerations for social gaming usability
For social gaming developers and designers, there are important considerations to ensure social gaming usability in the development process: 
Player statistics and scores
Gamers will most likely be encouraged to put additional effort into the game if they can view their opponents' scores and statistics. It will be a good motivation to compete with one another. 
Step-by-step tutorials 
Gamers should be given a step-by-step tutorial on how they can play the game. Before giving any tasks, ensure that the players have understood the dynamics and various elements of the game. 
Repetitive tasks
As we have discussed, most online social gamers play for relaxation and distraction. Thus, social gaming platforms should create games that allow for a casual gameplay and can be figured out easily. 
Interruption and resumption
Because social gaming allows gamers to interact with each other, social gaming developers should allow interruptions within the game. Players should be able to pause their game and resume any time they want to. 
Social interactions
Lastly, a good social game should boost engagement through social interactions. Social gaming developers should be able to incorporate action- and discussion-based interactions into one online social game.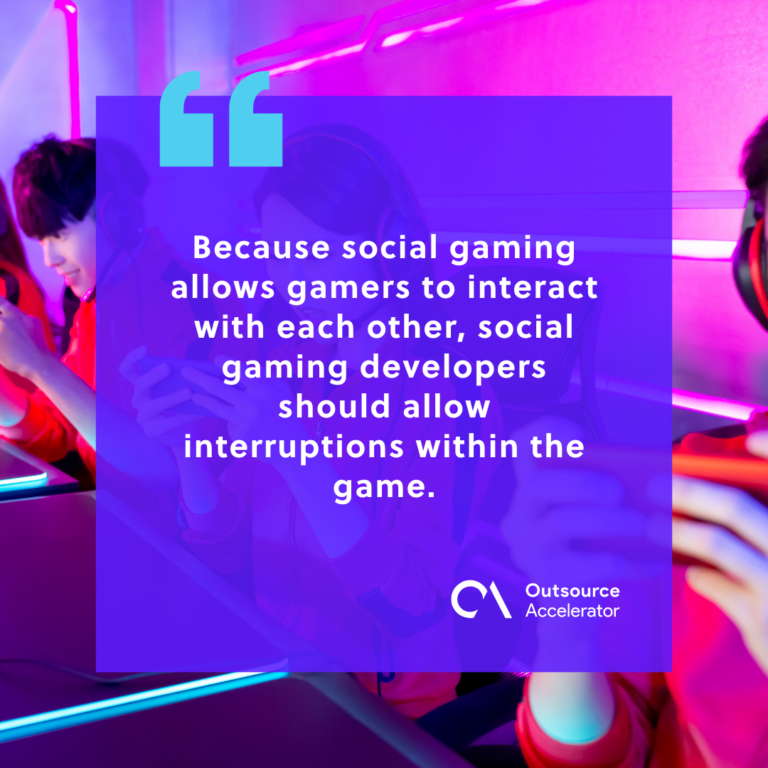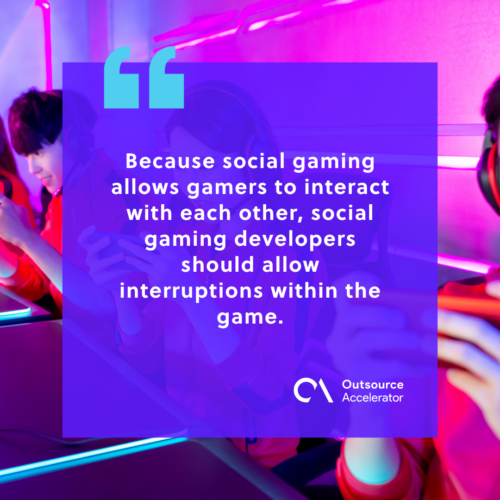 The future of social gaming
Overall, social gaming is still a relatively new concept, and new games are introduced constantly. For gamers, it is to be expected that the upcoming new online social games will incorporate a more advanced user experience. 
For online gaming companies, you always have the option to outsource your gaming development to experts. This way, you will be assured of the quality of your social gaming product.