10 RPO software you must try in 2023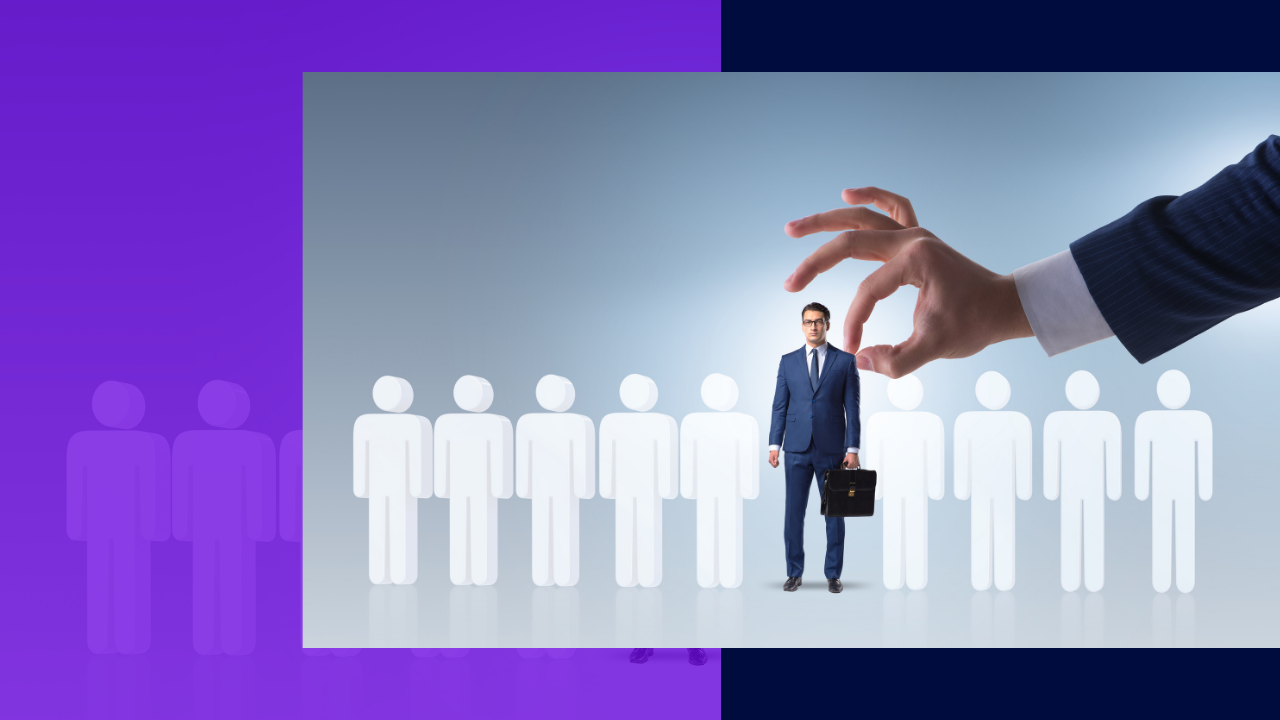 Recruitment has become challenging in the past few years. With the pandemic and the widening talent gap, companies find better ways to hire talents.
Most organizations have relied on outsourcing recruitment functions to fill their positions. As a result, they have successfully hired top remote talents from offshore countries such as the Philippines at better rates.
Other companies, meanwhile, use online tools such as RPO software for their needs. Whether hiring a remote team or getting a temporary worker, RPO software solutions can help companies make their recruitment processes better.
Choosing the best RPO software is not always easy, especially for first-timers in automating recruitment processes. Worry no more! We've listed 10 of the top RPO software solutions in the market.
What is RPO software?
A recruitment process outsourcing (RPO) software is a tool used to automate recruitment processes. It uses AI to help find and screen applicants worldwide, manage multiple client accounts, and handle volumes of applications.
Pros and cons of an RPO software
RPO software solutions are used by outsourcing providers and staffing agencies to make recruitment more efficient. However, it can be a double-edged sword if not managed properly.
Watch out for the following pros and cons of RPO software.
| | |
| --- | --- |
| Pros | Cons |
| Cost-efficiency | Technical issues |
| Increased satisfaction | Problems in filtering candidates |
| All-in-one streamlined solutions | Learning adjustments |
| Better recording and organization | Biases |
Pros
Cost-efficiency

. Using RPO software reduces operational costs and hiring times for applicants. Recruiters only have to look through a few resumes, making it easier to find the most suitable talent.

Increased satisfaction

. An RPO software makes it easier to

communicate with hiring staff and applicants

. At the same time, candidates get to know the company and the role they applied to.

All-in-one streamlined solutions

. RPOs won't have to use multiple tools on separate functions – just a single software for all their needs, and they're good to go!

Better recording and organization

. Hiring firms can have a detailed and organized record of each candidate that applied for a role. In case of reconsideration, they can pull up their applicant records easily at any time.
Cons
Technical issues

. An RPO software is not immune to technical issues and errors. For instance, the document format sent by an applicant might not be compatible with the software, making it unviewable.

Problems in filtering candidates

. Most RPO software has predefined rules and filters in applications. This could result in good candidates getting filtered out.

Biases

. The software would also create issues with biases. Some keywords would only lean to a specific demographic, giving them more advantage in getting hired. This was the case with

Amazon's recruiting tool

before.

Learning adjustments

. Learning an RPO software takes time and effort, especially when the team is new to it. With this, errors will still appear on the recruitment team's side.
What to consider when looking for an RPO software
In looking for the right RPO software, companies usually consider the following factors.
Pricing
RPO software solutions usually range from $15 to $995 per month. Some of them offer pricing structures customized according to their company size, number of recruitment managers, and the target volume of applicants.
Free trials are also commonly offered for those who want to try out a software's features. Trials go for a minimum of 14 days. 
Features
Different features and add-ons also affect software pricing. Aside from account management and automated job posting, hiring managers look for the following functions in RPO software.
Resume parsing

lets users copy, paste, and extract applicant data in a resume instantly.
A built-in calendar

automatically sets and tracks applicant interviews and test dates.
Search and sort functionality

provides users the convenience to search and sort candidates according to names, skills, and qualifications.
Website integration

lets users integrate job posting from different

job platforms

to their websites so they won't have to copy-paste everything.
Accessibility
Most RPO software can be used by the entire recruitment team with a single subscription. However, some solutions allow users to pay per number of employees accessing the system. 
While a bulk subscription is good for medium and large enterprises, the per-head monthly payment is most suitable for small firms handling a few employees.
Performance
Lastly, RPO software solutions are measured by their performance, added features, and reliability in recruitment processing. 
Software review sites such as G2 and Capterra are some of the most reliable places to check reviews and ratings of different systems in the market. 
10 RPO software to try in 2023
| | | | |
| --- | --- | --- | --- |
| | Price | Free trial? | Cancel anytime? |
| In-recruiting | $55.95 | 14 days | Yes |
| Arya | $199.00 | Free demo | N/A |
| Brightmove | $625.00 | Free demo | N/A |
| Firefish | $79.33 | Free demo | First full export free |
| Manatal | $15.00 | 14 days | Yes |
| Freshteam | Free; upgrade at $1.20 + $71 platform fee | 21 days | Yes |
| JobDiva | Upon inquiry | Free demo | N/A |
| Oracle HCM | $15.00 | No | N/A |
| Zoho Recruit | $25.00 | Yes | Yes |
| PCRecruiter | $85.00 | No | N/A |
In-recruiting is tagged as an RPO software for "recruiting easy, fast, and efficient." It provides all-in-one solutions to help companies manage their entire recruitment process, from job posting to hiring.
In-recruiting highlights its multilingual support, GDPR compliance, and website and third-party integration, making it easier to hire and manage in-house and remote employees at once.
Their entry-level solutions (Espresso) start at $55.95 per month, with a few add-ons for video interviews.
Arya uses artificial intelligence (AI) and analytics to automate tasks that affect a recruiter's productivity and focus. As a result, it ensures higher-quality hiring with diverse and competitive candidates pooled from around the world.
Arya offers three service plans catered to the changing needs of their clients. Solutions for low-volume, on-demand hires start at $199.00.
BrightMove is an RPO software "designed by recruiters." It has been a reliable tool for RPOs, staffing firms, and human resource teams since 2005.
Compared to other RPO software, Brightmove allows client segmentation to help recruiters manage multiple accounts in a single system. With this, staffing firms can maintain client and applicant relationships better.
Their basic staffing plan starts at $625.00 per month, with a minimum of five recruiters allowed to access the system.
Dubbed as "designed by recruiters," Firefish harnesses both recruitment and marketing advantages to attract quality hires. 
It brings all of the recruitment functions into a single system for easier management and integration. At the same time, businesses can reach top talents better with multiple posting to several platforms in a single click.
Their basic plan starts at $79.33 per month with limited features.
For companies working on a limited budget, Manatal provides optimized recruitment services at an affordable rate. It streamlines and simplifies recruitment processes from sourcing to hiring and onboarding.
Manatal integrates AI and social media enrichment to find and manage applicants and employees better. What's more, it leverages candidate scoring so recruiters can filter the best candidates for a role.
It only takes around $15.00 per month to access their full services, with a limited number of client accounts and candidates allowed.
Among the RPO solutions on this list, only Freshteam offers free recruitment services with limited features for small recruitment teams. It is perfect for starting teams wanting to manage recruitment processes and employee turnover in one place.
As an RPO software, Freshteam provides all-in-one recruitment services, including website and platform integration. This helps companies attract better talents more cost-efficiently.
Meanwhile, growing teams can upgrade to their paid services starting at $1.20 per user per month. An additional $71 monthly platform fee is included in each upgrade.
JobDiva is one of the leading RPO platforms for staffing enterprises worldwide. It helps businesses hire talents faster and maintain a good applicant experience with its suite of recruitment features.
Interested clients can request a free demonstration first through their website. Pricing will depend on their requirements and company size.
Oracle Human Capital Management (HCM) provides integrated recruitment and HR functions to help take care of employees "from hire to retire."
As an RPO software, Oracle HCM helps businesses hire the best talents, form better decisions, and attract candidates around the world with integrated recruitment solutions. Its global HR solutions start at $15 per user per month.
Zoho Recruit tailors its RPO software services for corporate HR and staffing firms around the world.  
They provide diverse end-to-end hiring solutions to streamline processes, from screening to hiring. This makes hiring employees, whether full-time or temporary, effortless on the recruiter's side.
Standard plans start at $25.00 per month. Staffing firms can also include client portal services at $6 per user per month to let their clients have a say in recruitment.
Backed by decades of experience, PCRecruiter provides a comprehensive recruitment process for staffing firms and HR teams. 
PCRecruiter highlights its integrated features for screening applicants, including parsing online resources and source tracking. With its mobile and web applications, recruiters won't have to miss out on applicant tracking when they need it.
The tool aims to be "flexible enough" for companies, as reflected with their features and pricing. Basic plans start from $85 per user per month on a two-year contract.
How an RPO software helps your recruitment process
An RPO software helps small businesses ease their recruitment processes and find candidates better.
With the limitations and high costs in hiring local staff, small companies tend to get understaffed, with most of their roles left open. Vacant positions could cost as much as hiring a new staff nowadays.
This is why small businesses should start using RPO software for their recruitment right away. By using RPO software, companies can hire remote and in-house employees in a more cost-efficient way. 
A small monthly fee can give access to incredible tools used by top recruiters to maximize hires, including job platforms and social media. At the same time, it promotes collaboration between recruitment teams. Recruiters and clients can have access to their job posts and applications at any time.