Free job posting sites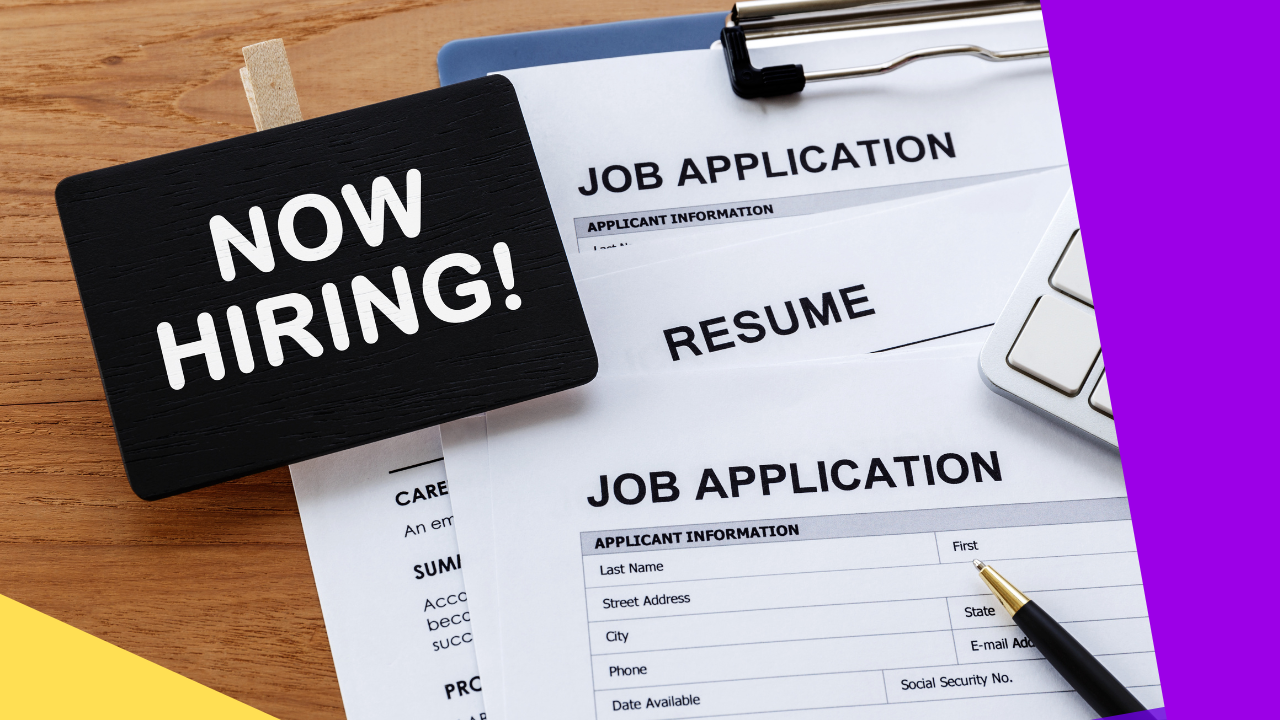 Free job posting sites
The COVID-19 pandemic made it more difficult for businesses to hire talents, locally and offshore. It limits them more on personally hiring since social distancing is strictly observed.
The availability of different online job boards can help keep up with these limitations. These sites let them hire remote employees and build local and offshore teams. A lot of industries, including business process outsourcing, use this to get the best talents for their clients.
Whether they are aiming for a distributed workforce or a skeletal one, different job boards can let them post for free or with a minimal subscription. This article tackles some of these sites and how much they can post to them.
Free job posting sites
Paid job posting sites
What constitutes a good job post
Employers should know how to create a good job posting, whether it's free or not, for it to gain attention. A good post should:
Have clear objectives

. A good post should deliver the objectives of hiring clearly. An employer must provide a statement on the importance of the role, what department the employee will

work in

, and their expectations

of their

applicants.

Be detailed and informative.

 Aside from the objectives, it should also have complete duties and responsibilities and their

expected salaries and benefits

. A brief description of the company is also recommended so applicants can have an insight into the business.

Have specific target applicants.

Not all roles are for everyone. Therefore, employers must know what their target applicants are by specifying their required skills and background in the job post.

Have reasonable

pay and benefits.

Applicants nowadays look most for a company that takes care of their welfare and values them. With this, employers should provide reasonable pay and clear benefits in their job post. This gives applicants an outlook on what they can get when they work with the company.
Employers have different options in posting job vacancies: through the company website, social media sites such as LinkedIn, and job sites. For the latter, free and paid job sites offer different features that can boost their posting and gain more attention.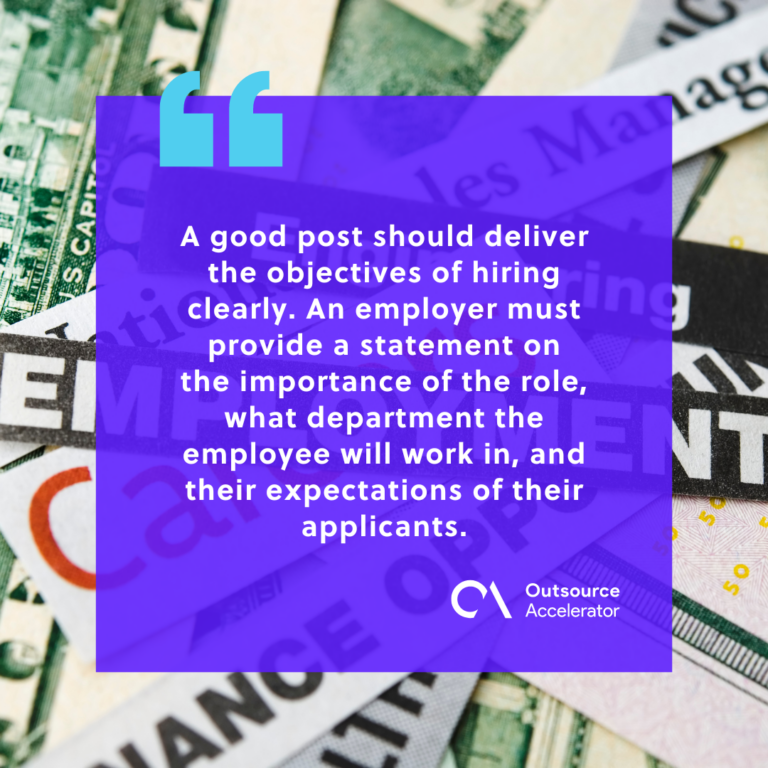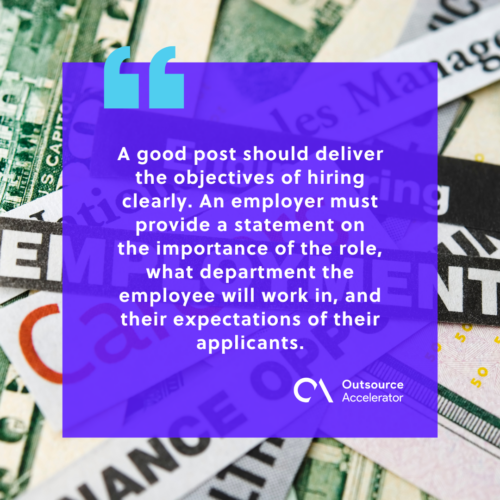 What to avoid in creating a job post
Employers should always be able to hire the right candidates. They should provide an accurate job posting description to attract candidates that are of perfect fit for the specific job role.
Here's a list of what recruiters should avoid in creating a job posting: 
Broad job titles
Applicants search according to job titles and it is one huge factor for them in deciding to know more about the role. Recruiters should avoid posting broad job titles like "Business Unit Commander" wherein most people would call it "General Manager". 
Job titles should be clear, concise, and consistent to the job role. Recruiters should also include the type of industry if needed, like "Customer Service Representative – Healthcare" instead of "Customer Service Representative".
Forget about the company description
A lot of employers tend to exclude their company's bio in their job postings. The reality is that it helps attract the type of candidates that fits the company's ideals, culture, and the job position itself. 
In creating a job posting, employers should be able to showcase what sets them apart from other companies. In the company's bio, employers should mention the size of the firm, its offered services, employee benefits, and company culture, among others.
Discourage applicants with a long list of requirements
Listing down more than ten job requirements will push applicants away instead of enticing them to apply. As for companies that have tons of requirements, it is better to outline them as "mandatory requirements" and "nice to have". Another option is that employers can also discuss some of the other requirements during the actual interview process. 
Employers should also be truthful to what is written in the job posting. If the job responsibilities entails disagreeable requirements like weekend shifts, night shift, or extensive travels it should be included in the posting. 
Free job posting sites
The following are some of the free and paid websites for job postings, their features, and how they can post on that site.
Recruiter.com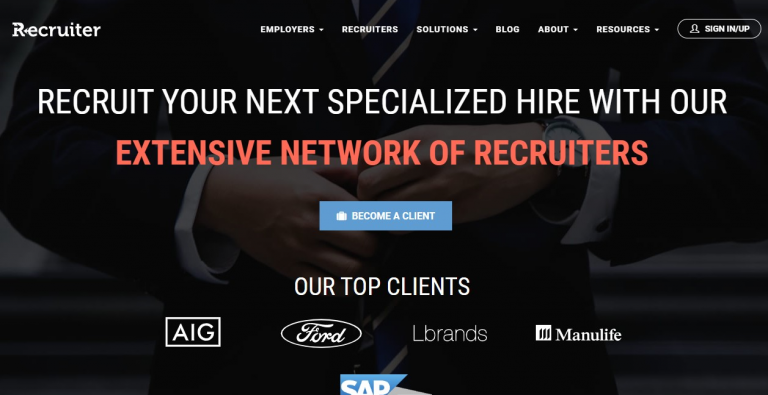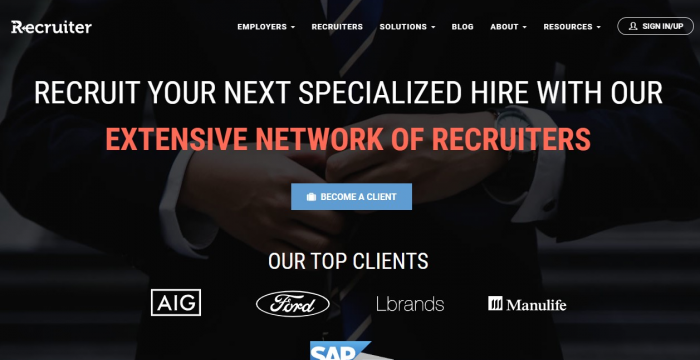 A highly-recommended recruitment site, Recruiter.com provides employees, companies, and recruiters a network to connect with each other. It matches companies with recruiters to help them drive more talents in their business. The platform also allows them to search for resumes of potential employees. 
Free account features
Joining Recruiter.com is entirely free for recruiters and employers. An account enables employers to post unlimited jobs, connect with a dedicated specialist, and screen quality talents on the platform. Recruiters can upgrade to Job Market Pro for $79.00 per month, cancellable anytime. 
Google for Jobs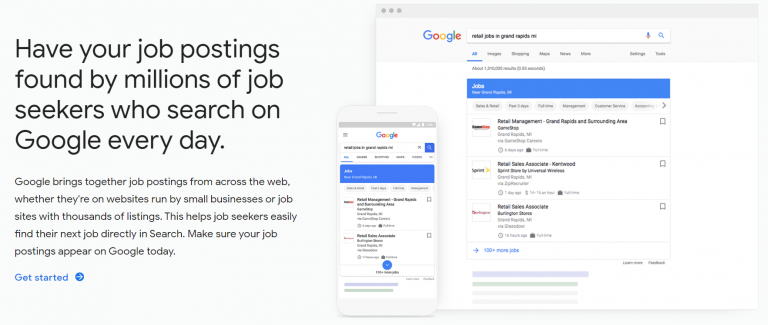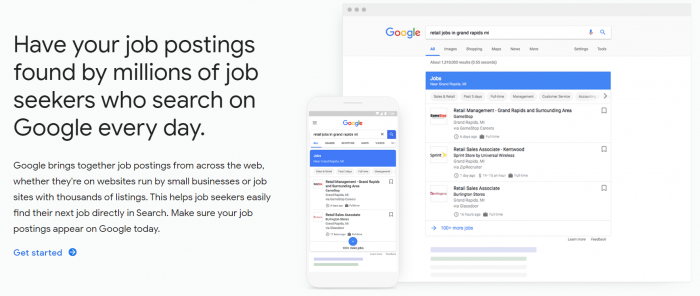 Google for Jobs is a feature from Google that highlights jobs post in the search engine. Though employers can't post directly to the search engine, they may post through different websites and let Google's analytics notice it. Google for Jobs helps a job post have a wider audience to reach and attract more potential applicants.
How a job posting gets noticed
There are two ways to get a job post into Google for Jobs: by using a third-party site that integrates with it or through indexing. A lot of sites including ZipRecruiter and LinkedIn integrate with the platform. Meanwhile, there's no definite format that Google looks for when indexing a post through a careers page of a company. As long as its website is indexed, the platform will crawl its recent job posts. 
Indeed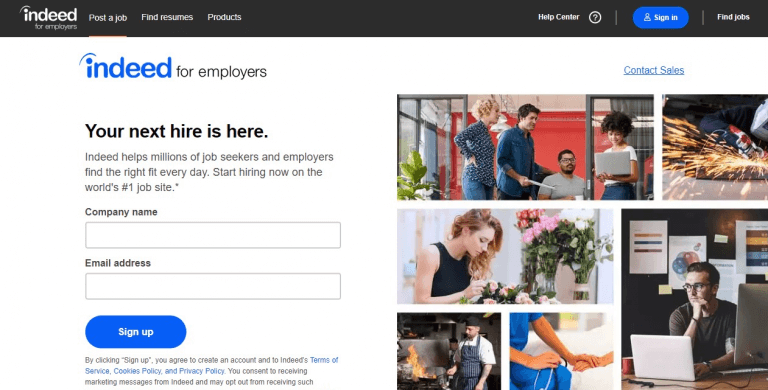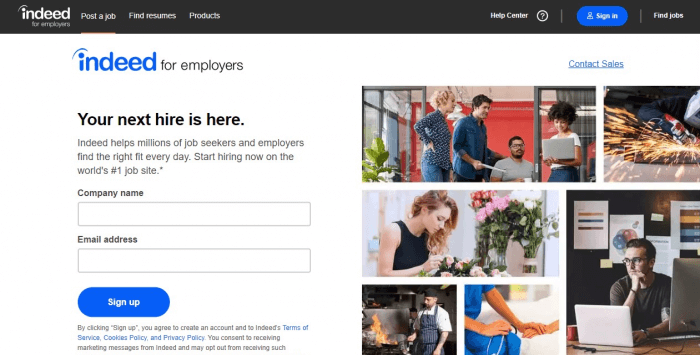 Indeed is one of the leading job sites globally. With the platform, employers can post jobs for free either directly or through their career pages. Job posts in Indeed are found in their relevant search pages regardless if they're free or paid. They provide employer accounts to their users which they can use to create and monitor their postings any time.
Free vs premium
Employers have the option to post their jobs for free or have a sponsored posting. A free job posting appears in the relevant search pages of the website. It also comes with a candidate monitoring tool to let them track and reach out to their applicants.
Meanwhile, a sponsored post allows them to attract more specific talents in their preferred locations. They can set the budget starting at $10.00 and will only be charged depending on the number of clicks on their posts.
Jora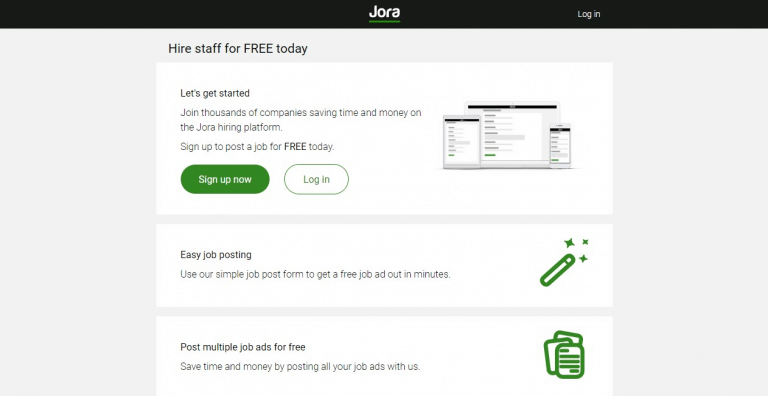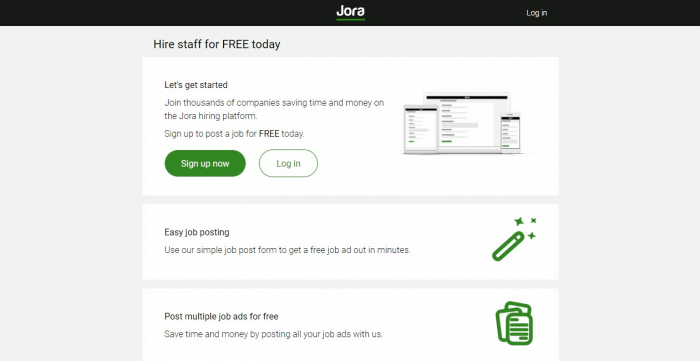 A Google for job posting, Jora lets employers post and feature jobs for free. Unlike other boards, the platform either crawls a posting from different job sites, from a company's career site or directly from their employer accounts. It allows job postings from different countries, including the US, UK, Canada, and Australia.
Free account features
An employer account through Jora can go a long way. Employers can post up to 10 free jobs per month, either directly, from a career site, or another job board. Each post is valid for 28 days and can be republished for an extension. 
Jobvertise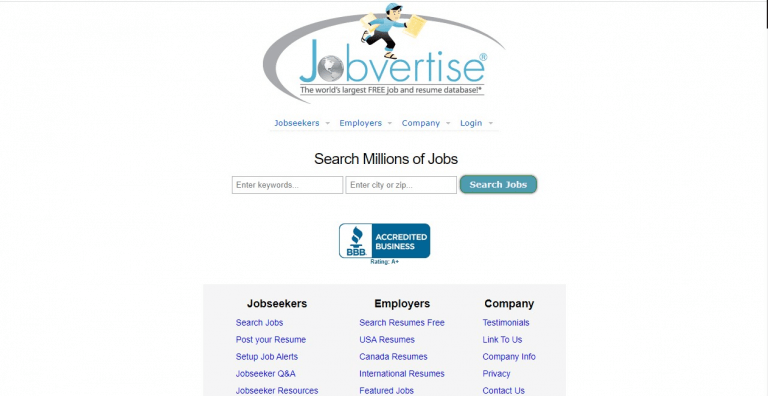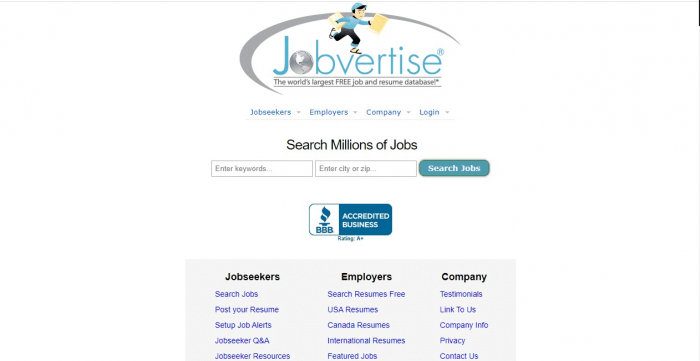 Almost similar to Jora, Jobvertise has the largest database of resumes and job posts worldwide. The platform caters to different countries including the US and Canada. They keep their platform free through additional premium services that can be availed by employers.
Free vs premium
Employers can create a free account and get basic features for a job posting. Their posts are available for up to 30 days and can view limited applications and resumes. For more features such as advertised posts and resume alerts, plans are available starting at $29.00 per month. Advertised posts are also promoted through premium job boards such as Glassdoor.
Neuvoo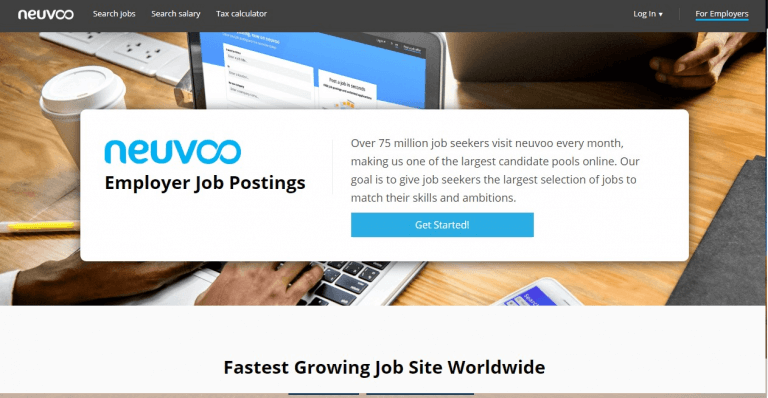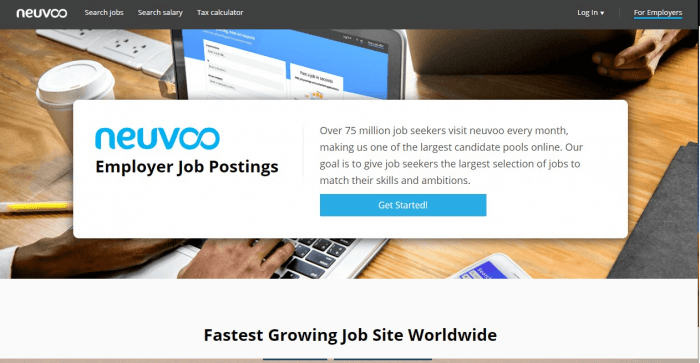 Neuvoo, unlike other boards, only allows job posts via a company's career page. However, it allows employers in different types of employment and salary range. One of Neuvoo's features includes tax calculation. With this, employers can calculate salary taxes depending on their location and set their salary range properly.
Free vs premium
Posting a job on Neuvoo is free, as long as the employer has an indexed career page. This will be available on the platform along with a wide range of jobs for a minimum of 30 days. They can also set a sponsorship budget to help their post available in different partners such as Google for Jobs.
MightyRecruiter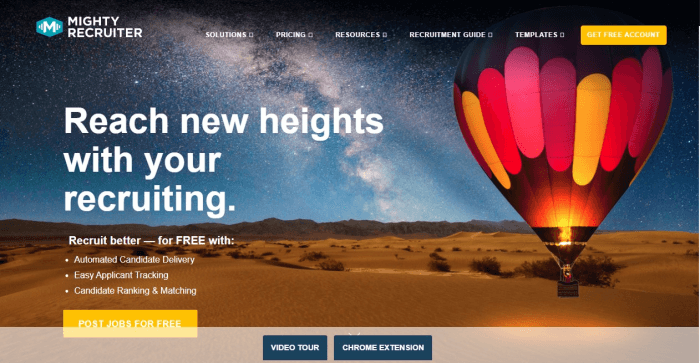 The good thing about MightyRecruiter is that employers can post jobs on the site for free. The platform offers a recruitment solution for employers to help them get top ranking candidates for their business. They ease the recruitment costs for the employers so they can focus on hiring talents.
What comes with a free account
A free account comes with an applicant tracking system, resume browsing, and career page they can customise. They can post unlimited jobs and get crawled through several partners such as Google Jobs and Monster. Once their posts are active, an AI matches them to the best candidates which they can communicate online.
Paid job posting sites
Monster Jobs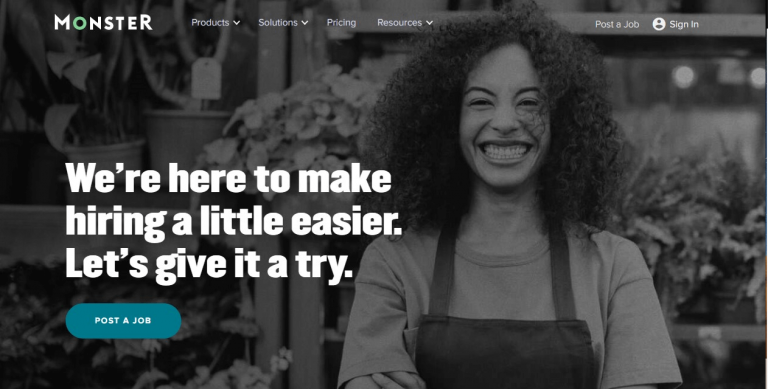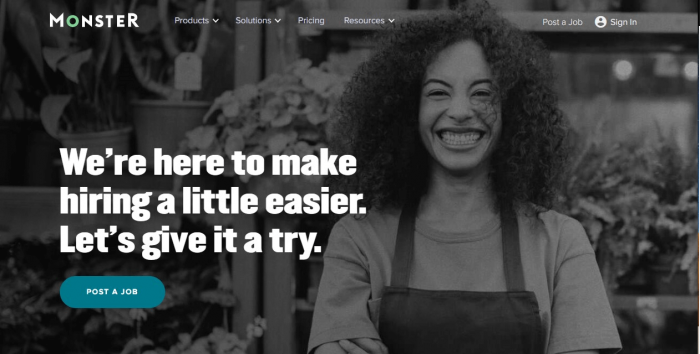 Monster Jobs is one of the largest job boards available worldwide. The platform features a wide range of postings, from hourly local jobs to different career fields. For employers, one of its highlighted features includes posting to different job boards and social media sites. They are also given the chance to feature their jobs in newspapers.
Pricing
Monster Jobs charges a fee when posting to their site. One active post starts at $375 for 30 days and $399 for 60 days. The more posts an employer needs, the bigger the discount they can get. Bulk posts with a maximum of 249 jobs can only cost $130 per job, viewable for 30 days.
LinkedIn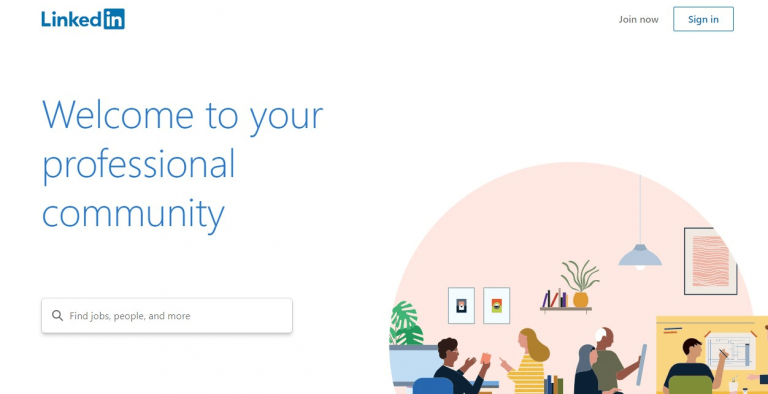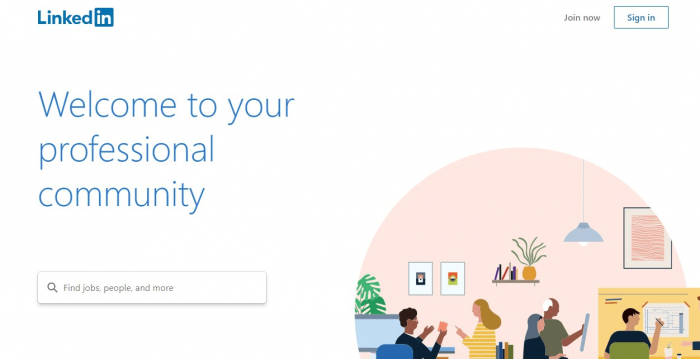 More than a social media platform, LinkedIn creates a network for professionals and businesses alike. The platform highlights a resume-type profile for employees and a Glassdoor-type employer account for businesses, complete with connected employees and reviews. 
It also allows them to post jobs through the platform and contact them, whether from their career sites or directly.
Pricing
Employers can post their jobs even when they are not registered for a Recruiter account. For personal accounts, they can promote their posting by setting a budget and get charged through pay-per-click. Once the set budget for the posting has reached, the promotion will be paused.
CareerJet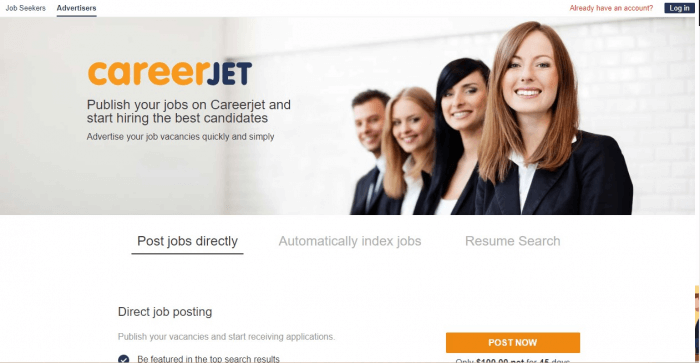 Another search engine for jobs, CareerJet lists job posts by location, roles, and industry. It also lets them search for millions of resumes online. The platform stores millions of job postings worldwide, including the US and Canada. 
Pricing
CareerJet lets employers post jobs either directly or through an indexed career site. A direct posting costs $100 for 45 days. The minimal fee allows them to get promoted through the platform's search page and optimized for mobile, tablet, and desktop.
An indexed job, meanwhile, costs $0.20 per click. It helps employers control their budget through paying for each click made, being promoted on top results, and getting promoted through the entire site.
Glassdoor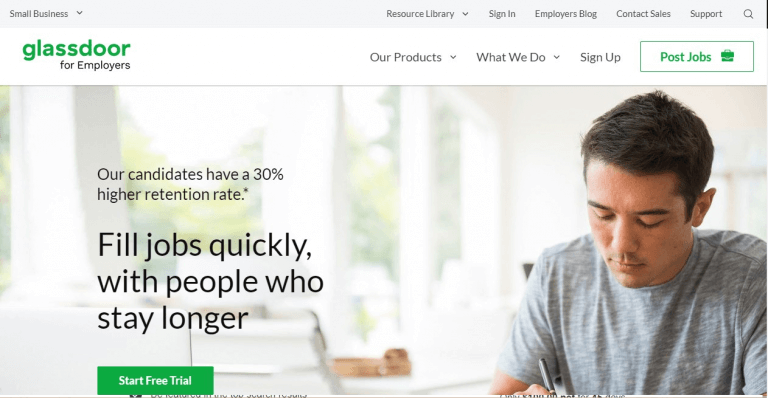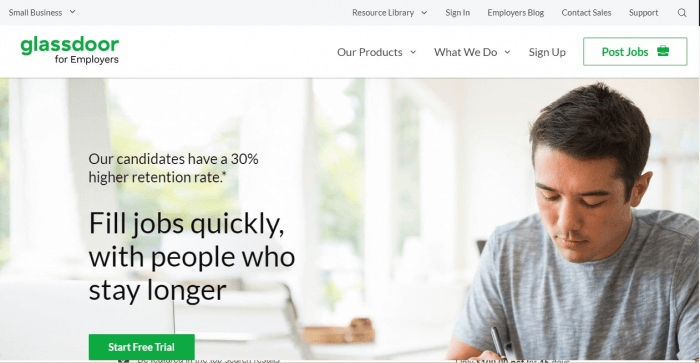 In Glassdoor, current and former employees can leave reviews in an employer's account anonymously. Employers, meanwhile, can post their jobs according to salary range and roles. While a free account can't let them post jobs after a free trial, they can view their reviews and ratings through the platform.
Pricing
Posting of jobs starts at $199 per month with a standard plan. Aside from Glassdoor's search results, sponsored posts have the chance to get boosted and crawled by Google for Jobs, appear on other job sites, and get superior rankings on a job search. 
Craigslist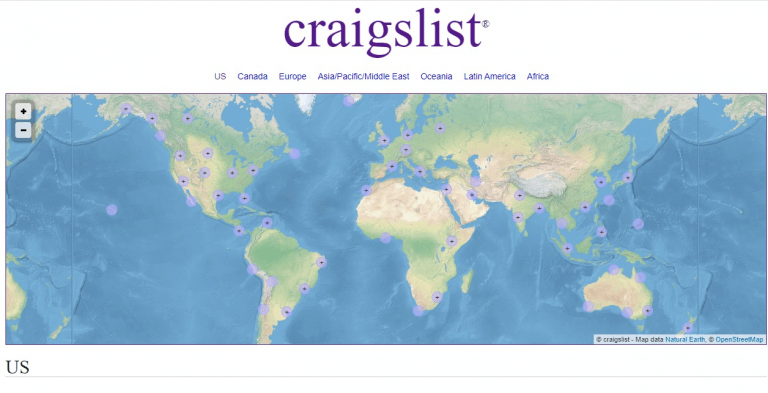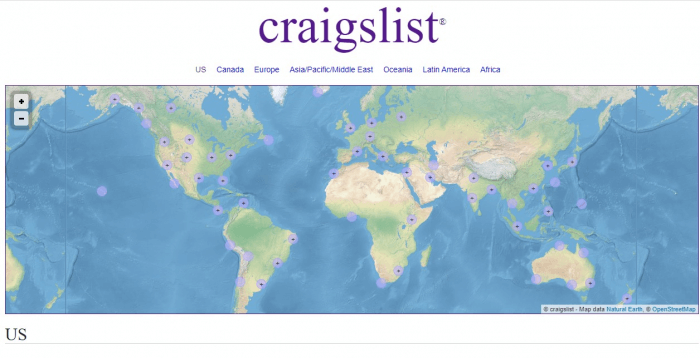 Craigslist, meanwhile, offers a wider range of postings other than jobs. Employers can post location-based jobs in different roles. It also allows them to post gigs for freelancers at a minimal fee. Craigslist is available in many countries, including the US and Canada.
Pricing
Craigslist charges a fee depending on the state the employer registered to. Some states offer free charging while the standard rate for the US is $10-$75. For gigs, meanwhile, the platform charges around $3 to $10.
ZipRecruiter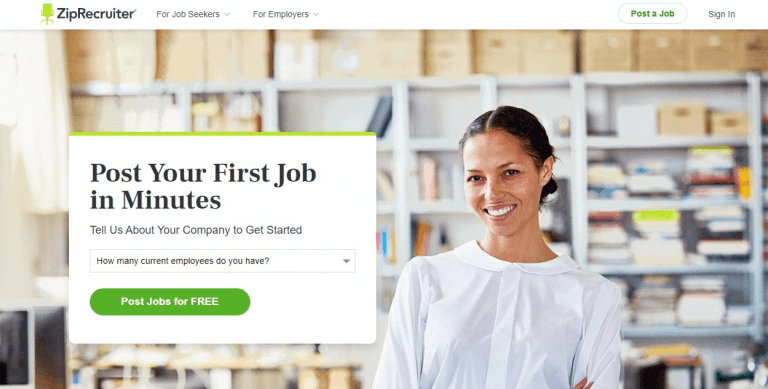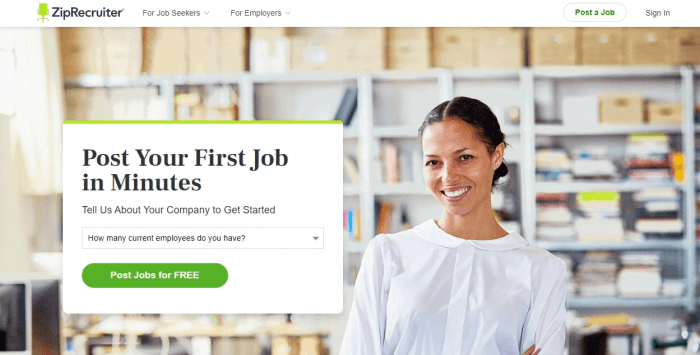 ZipRecruiter has a unique way of finding and recruiting talents for business. After publishing a post, their algorithm automatically looks for their match according to the skills, experience, and education of the candidates and encourages them to apply for the posting. This makes it easier for employers to look for the best talents locally and offshore.
Pricing
The platform offers a free trial for each plan they offer. Posting a job after the trial starts at $249 per month. A standard plan lets them promote their jobs to 100+ job boards alone while a pro plan lets them boost urgent and hard-to-fill postings.