Top five remote team management tips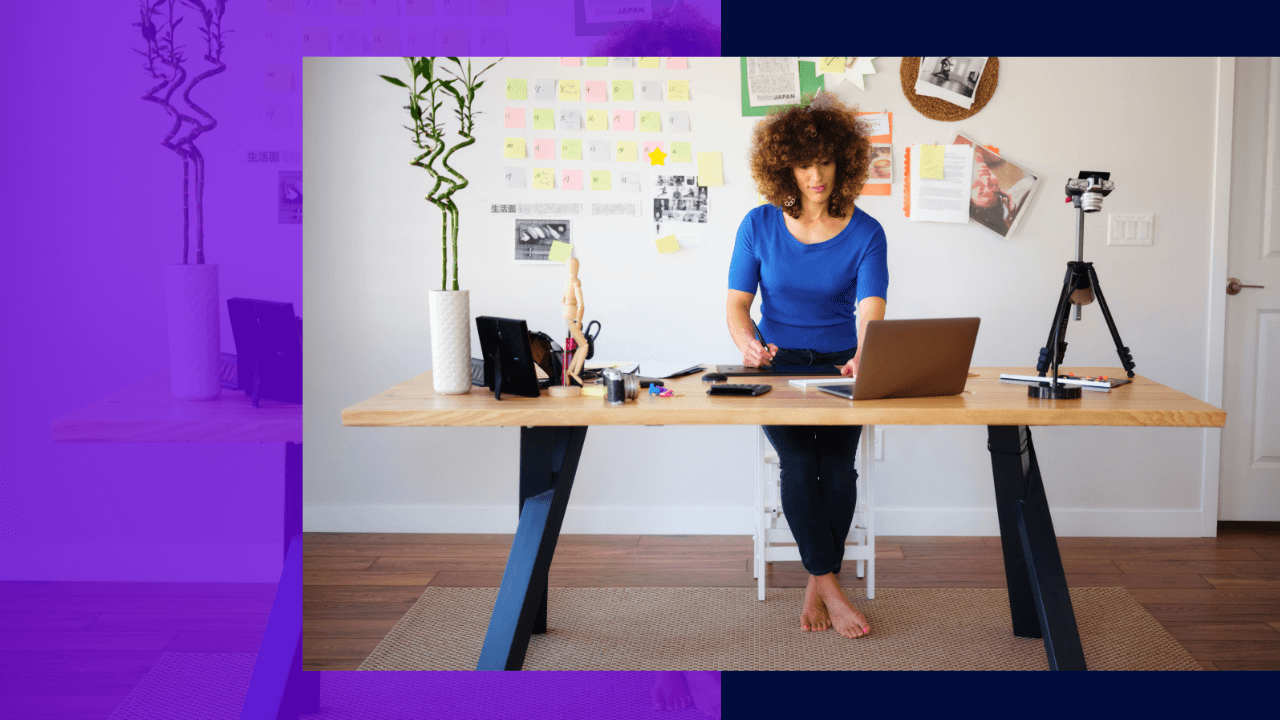 Even as the business world bounces back from the pandemic's effects, the popularity of remote work setups has remained unchanged.
Many businesses have also realized the benefits of remote work setup, such as greater flexibility and increased productivity.
As the global number of virtual work setups continue to rise, companies strive to retain – or even improve – efficiency by adopting remote team management best practices.
These same companies often turn to outsourcing firms like Remote Employee to help set them up with a skilled remote team and effectively manage them
However, building a remote team is only one part of remote work. There are still other equally important aspects, such as how to manage these remote workers successfully.
In this article, we've compiled a list of the most helpful advice for effective remote team management.
What is a remote team?
A remote team, quite literally, is a team of employees working virtually from different locations.
These locations can span cities, provinces, and even countries.
For example, a company operating in New York City may have a remote team with employees from New Jersey, Seattle, and the Philippines.
These remote workers function exactly like their onsite counterparts; the only difference is that they telecommute instead of physically reporting to their offices.
Remote employees often handle tasks that aren't considered core business functions, such as back-office operations like human resources and accounting.
However, it isn't uncommon to delegate critical business functions, such as sales marketing, lead generation, or product development, to these virtual employees.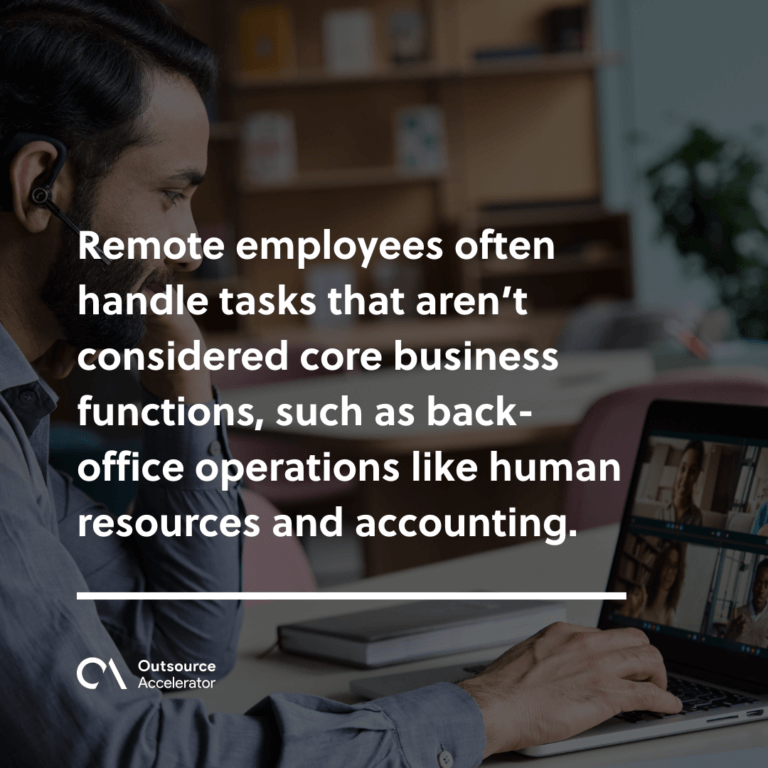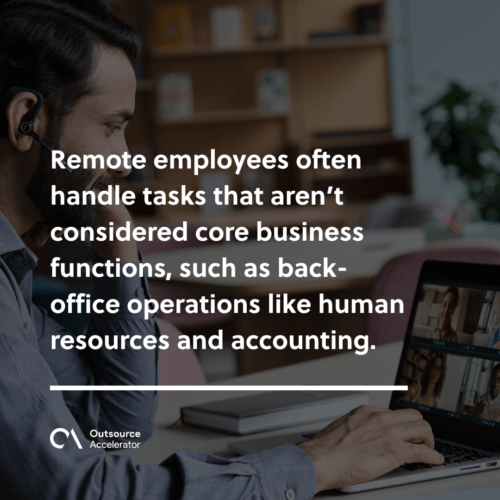 Top five remote team management best practices
As mentioned at the beginning of this article, we've compiled the top remote team management best practices guaranteed to make virtual work setup a cinch for your remote employees
The following practices are by no means the only ones you should follow, but these are among the most effective.
1. Make technology work for you
Numerous online tools and software solutions for more effective remote work are available in the market.
These software solutions range from communication tools, project management platforms, and productivity tools to employee engagement software.
Utilizing these virtual office tools, such as TeamFlow, Time Doctor, Tandem, Zoho Cliq, etc., eliminates many challenges remote employees may face.
2. Give remote employees the right tools
As stated in the previous pointer, tools like virtual office software can make remote work significantly easier.
Thus, providing remote employees with the necessary technology for remote work is vital for a remote setup's success.
Giving remote employees access to these types of software accomplishes two things:
Increased productivity and efficiency;

Employees will feel more valued as their company goes the extra mile to provide them with these tools.
3. Establish clear communication channels
Setting a clear communication channel prevents potential misunderstandings.
This can be done by creating channels for different purposes to prevent flooding a single communication channel with a hodgepodge of miscellaneous topics.
Having a dedicated channel for each project and one for general communication streamlines communication among the remote team members.
For example, you can create separate channels for task delegation, one for every project, and another for general conversations between all members.
4. Encourage remote interactions
Remote work doesn't have to mean being cut off from team members.
Having consistent catch-up sessions as a team impacts remote employees positively.
It also allows remote team members to voice their concerns and other issues without feeling like they're taking time away from doing their tasks.
These team huddles or one-on-one sessions can be done at regular intervals to foster more open communication between team members.
5. Be flexible and empathetic
Members of a remote team will most likely have different home environments. Some may live with a spouse and children, some with their parents, or in some other scenario.
Some may have a private workspace, while others may work in their living rooms. 
Show flexibility, such as by letting members adjust their work schedules to accommodate home situations or other emergencies.
This lets remote employees know that they can still keep a healthy work-life balance even when working from their homes.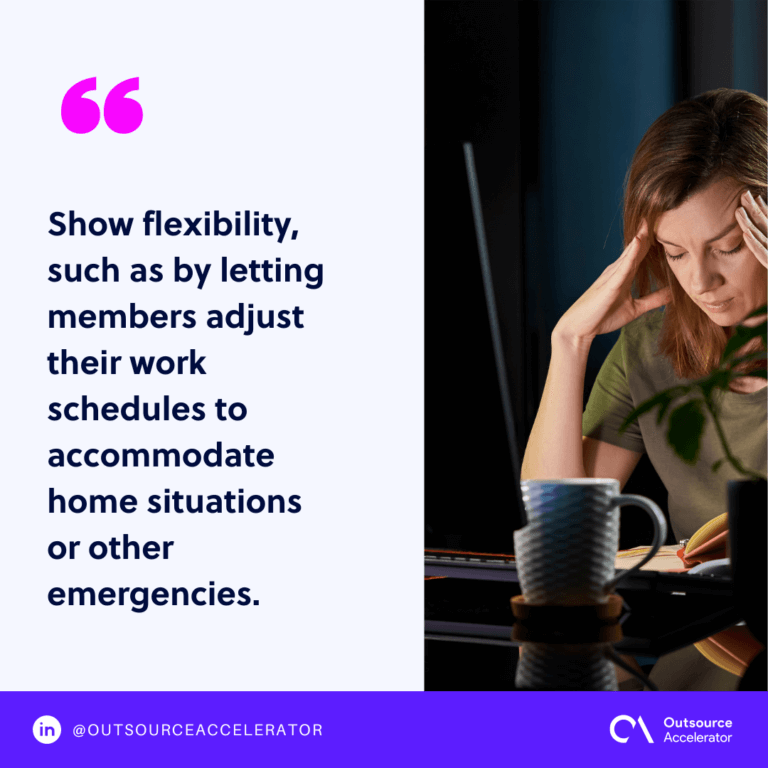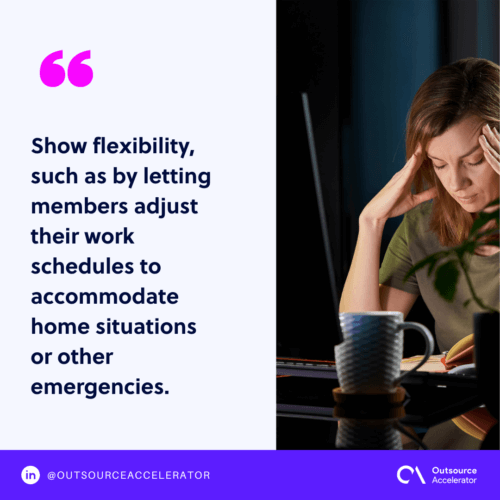 Ensure remote team best practices by partnering with Remote Employee
Remote Employee is a global leader when it comes to efficient and dedicated remote teams.
Its recruitment strategy can fill up your vacancies without wasting time and compromising employee quality.
With more than 600 remote jobs to offer, this outsourcing firm can take care of your remote workforce needs at a fraction of the price it would cost you to hire in-house. 
Moreover, Remote Employee can supplement your team with a highly motivated and talented workforce
Contact Remote Employee now and start building your remote team!