Things to consider before hiring a remote contractor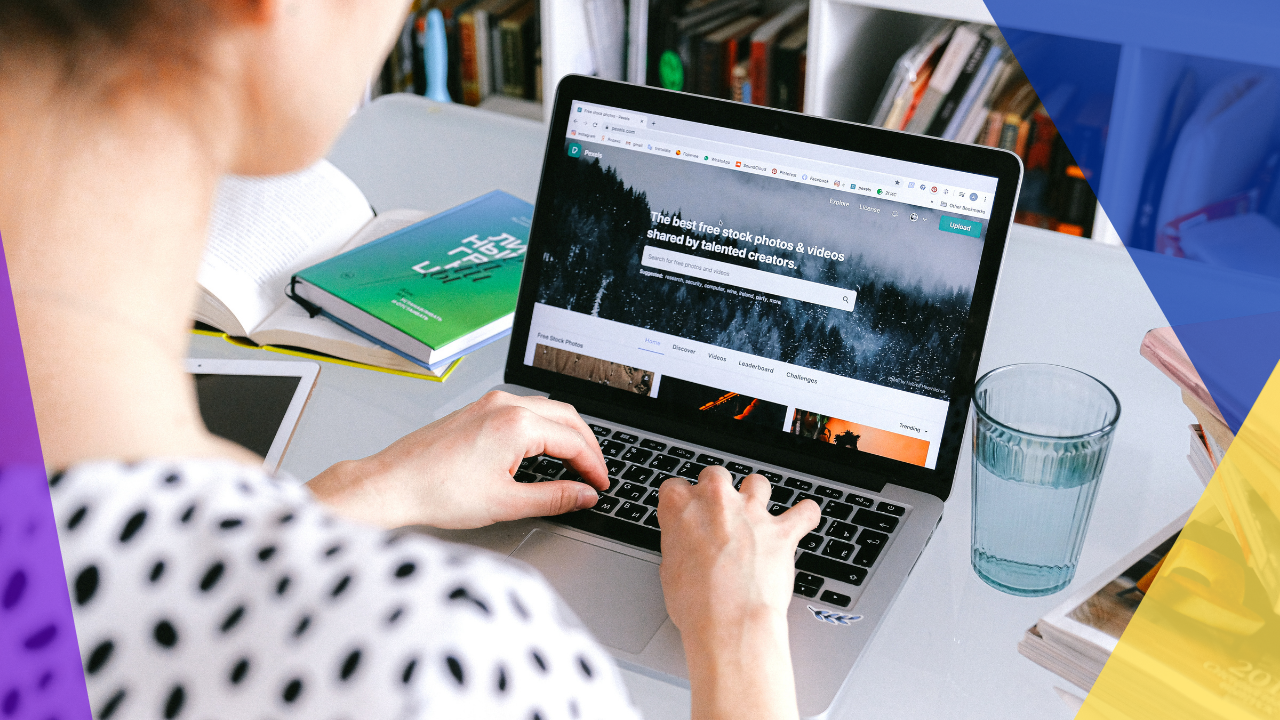 Hiring remote contractors can be a hit or a miss. The reality of outsourcing tasks to external providers will always be full of risks.
However, they can be mitigated and avoided if companies know how to look for the right candidates.
Each candidate that goes through the hiring process has their own merits; it's all up to the organization to acknowledge these.
What is a remote contractor?
A remote contractor works for an outsourcing company that provides software development and other professional services to clients.
It also refers to any entity or person that provides services via a telecommunications system to a client using e-mail, the internet, or other forms of electronic communication.
These outsourcing companies hire remote contractors from any part of the world to work on specific projects.
A remote contractor can be called a freelancer, an independent contractor, or a subordinate. It simply means that the person doesn't transport to work in the office every day.
This allows people to work at home while they are self-employed or even work when they are traveling abroad or on vacation.
This function has gained massive popularity over the years because of the growing demand for online jobs.
Some of these independent contractors favor long-term projects over shorter ones, as they bring in a more stable stream of income.
As a remote independent contractor, you write code to create applications, websites, and much more.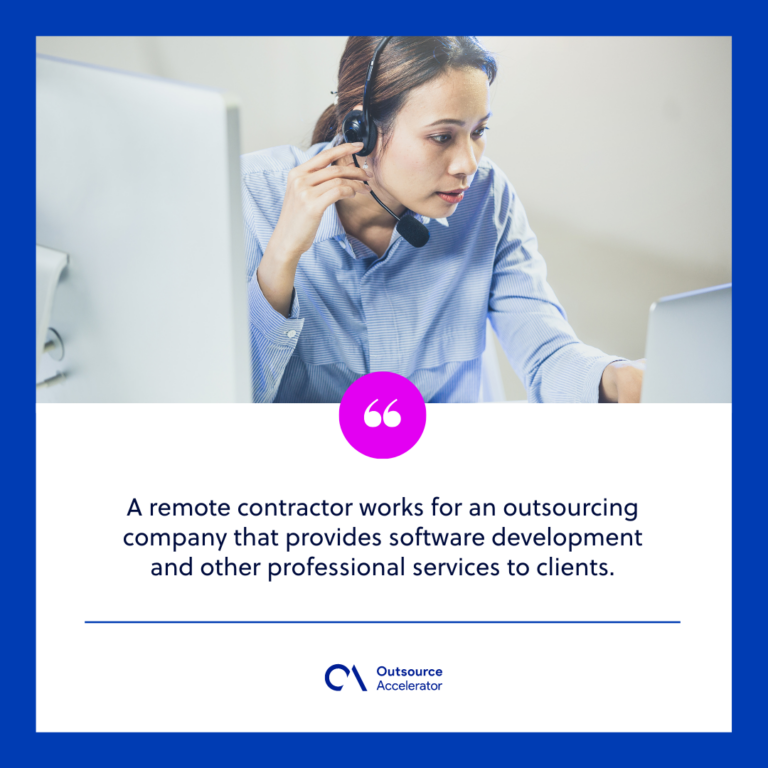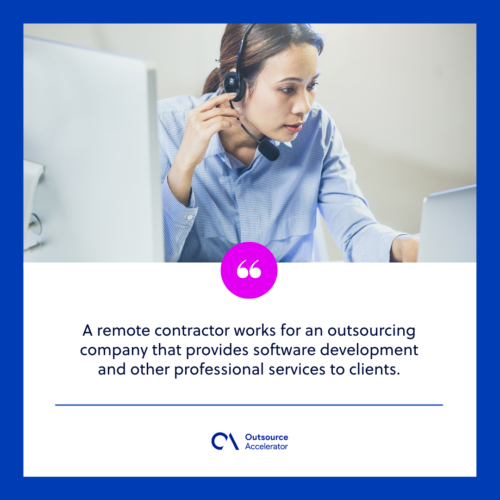 Why do companies invest in remote independent workers?
The lines between remote work and traditional employment have been blurred in recent years. Now, with many companies investing in remote workers, it begs the question – why do companies invest in remote independent workers?
As mentioned, a remote contractor does not normally have a designated workplace. They work for themselves and set their own working schedules and hours.
With that said, remote independent contractors or freelancers are more likely to deliver high-quality output without the commitments to an employee.
They work on their deliverables with a personal computer. On a per-project, per-hour, or retainer basis, which usually doesn't come with benefits that traditional employees have.
Some of the remote independent contractor jobs offer a remote environment for workers to have more freedom over their time and income.
Interestingly, studies have shown that freelancers are happier than office workers. Here are the top advantages of investing in remote contractors:
Inexpensive labor costs
As mentioned above, remote contractors are more affordable than full-time onsite employees. They often operate from a work-at-home environment, thus lessening the need for extra office space.
Employers that outsource their work to contract workers don't need to pay for benefits as well, as it's not mandatory. Giving allowances, bonuses, and incentives are all at the employer's discretion.
Fewer overhead expenses
Overhead expenses consist of corporate utility bills, company-related insurance transcription, office supplies, and petty cash.
The more at-home freelancers, the fewer overhead costs for the company. This phenomenon can be seen in remote-first companies and businesses that invest in freelancers.
A remote workforce is more flexible hence saving costs for businesses by spending less on office space and other overhead.
With fewer overhead costs, businesses can focus more on expanding their product line and service.
High quality of work
Hiring competent and qualified individuals—full-time, part-time, or freelance—will always be beneficial in the long run.
This is because a remote working arrangement helps workers be more productive and achieve better performance. It gives them the flexibility to adjust their work schedule to suit their needs.
Remote employees are more productive, as studies have shown. High-quality work comes from well-compensated and happy remote contractors.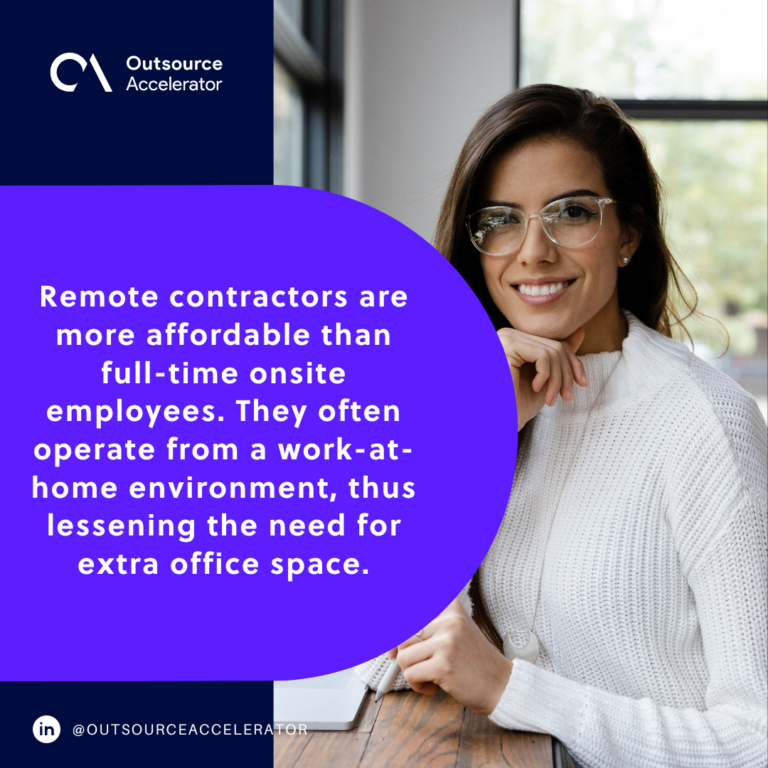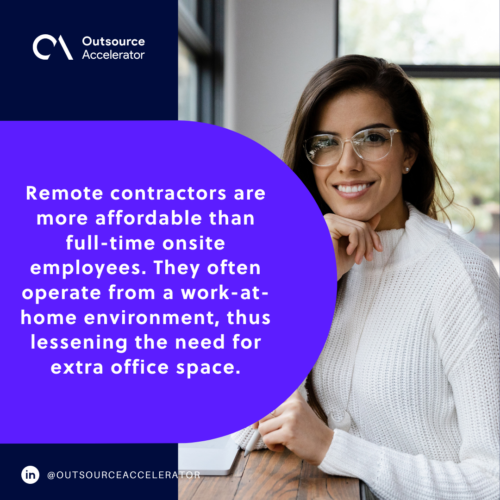 Remote independent contractor jobs
Some remote independent contractor jobs allow you to earn income while working your own hours.
Independent sales representative
These remote contractors are hired to work for a business for any period of time, and can do just about anything a permanent remote contractor would do.
An independent sales representative job includes making sales calls, selling custom software solutions or meeting with customers, in an effort to sell them other services.
A successful sales contractor is never afraid to admit mistakes, learn from them and work hard towards a better work ethics.
Freelance journalist
A freelance journalist writing job is writing articles or columns on various topics. As a freelance journalist, you are in charge of your writing.
You have the freedom to decide on the topics you wish to write about and work alone or with other writers.
Freelance journalists are usually paid-per-word and therefore write as much as possible without compromising the quality of their content.
Further, other remote independent contractor jobs includes:
Virtual assistant
Consultant
Copywriter
Social media manager
Customer service representative
5 things to know before hiring a remote contractor
Hiring a remote worker is becoming more and more common. There are many benefits that come with hiring someone who works in a different country — whether it be lower rates or access to specific resources and skills.
If you're planning to hire a remote developer for your next project, there are many things you should consider. The decision is complex, and it's never easy finding the right person.
But with the right information, you can streamline the process and end up with the best match possible.
Here are the five things you should consider before hiring a remote contractor.
Working hours
Independent contractors handle their own working hours. Clients may suggest working times, and it will be up for discussion.
Full-time freelancing individuals may work the standard 40 hours per week, but their availability may shift from daytime hours to nighttime.
Note that it depends on the employer's need and the freelancer's availability.
Compensation
Most of the contractors working independently are on a per-hour basis. Their salary usually starts at US$3 per hour, depending on their prior experience and expertise.
Keep in mind that the more experience they have, the higher their salary will be.
Then again, working with experienced workers can be an advantage for the company in the long run.
Benefits and bonuses
As mentioned earlier, any sort of benefits and incentives are given at the discretion of the employing party.
Some employers are generous enough to give remote work allowance, paid time-offs, holiday pay, and more. Usually, they give these to long-time contractors that are consistent with the quality of work.
Time zone differences
Remote contractors can work from anywhere in the world and can join any global teams, which may come with time zone differences.
If both parties are okay with a contract working with asynchronous work hours, then they may proceed with the contract.
However, if the employer wants the contractor to work the same hours, then the latter has to adjust to the given schedule.
Culture fit
Both employees and employers should operate within the same spectrum of work culture. By doing so, their values won't generate friction when working alongside each other.
Working with an independent contractor and other teams that respect the company's culture is one of the things that employers should strive for.
Hiring remote contractors face a lot of challenges. Distance and lack of communication channels with colleagues are the two most common work culture issues.
However, employees from different parts of the world can leverage communication tools such as video conferencing and messaging apps to overcome this problem.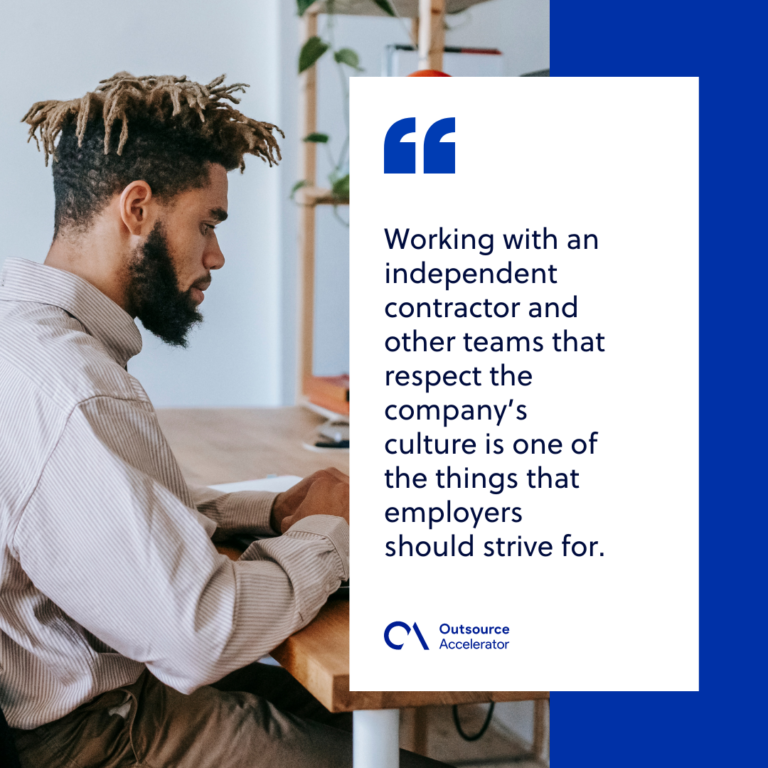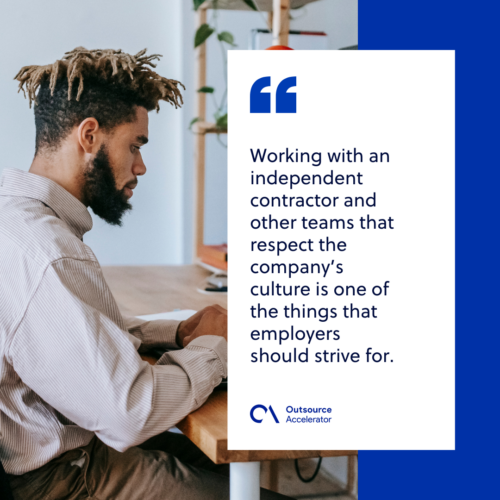 Traditional employee vs. remote contractor
Some decision-makers find it difficult to choose between the two since they seem to be quite similar.
But both sides have their own advantages and disadvantages.
Hence, it is a common practice for companies to dedicate full-time employees to core functions and employ independent contractors for non-essential tasks or short-term projects.
Traditional employees and remote contractors can coexist in one department depending on how well the management upholds contract coverage.
Additionally, traditional and remote employees can complement each other's working hours, communication concepts, and strengths.
Furthermore, the weaknesses of each group can be minimized if they are trained well and are enthusiastic about workplace collaboration.