Things to consider before hiring a remote contractor
Posted on January 21, 2022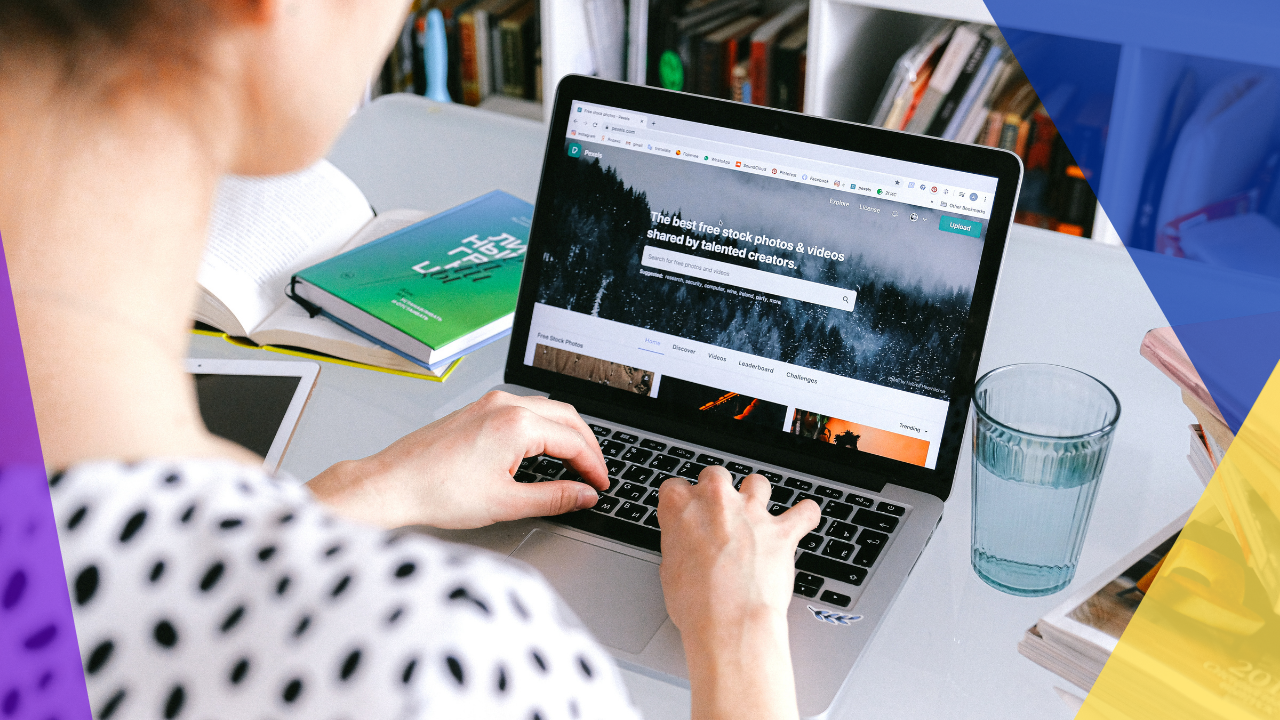 Hiring remote contractors can be a hit or a miss. The reality of outsourcing tasks to external providers will always be full of risks. However, they can be mitigated and avoided if companies know how to look for the right candidates.
Each candidate that goes through the hiring process has their own merits; it's all up to the organization to acknowledge these.
What is a remote contractor?
A remote contractor, also known as an independent contractor, is a worker who is free of any employer/employee relationship. They can be classified as freelancers too, depending on the contract agreement. 
The contract is what binds the contractor to their clients; it can be a short-term or a long-term project. Some remote contractors favor long-term projects over shorter ones, as they bring in a more stable stream of income.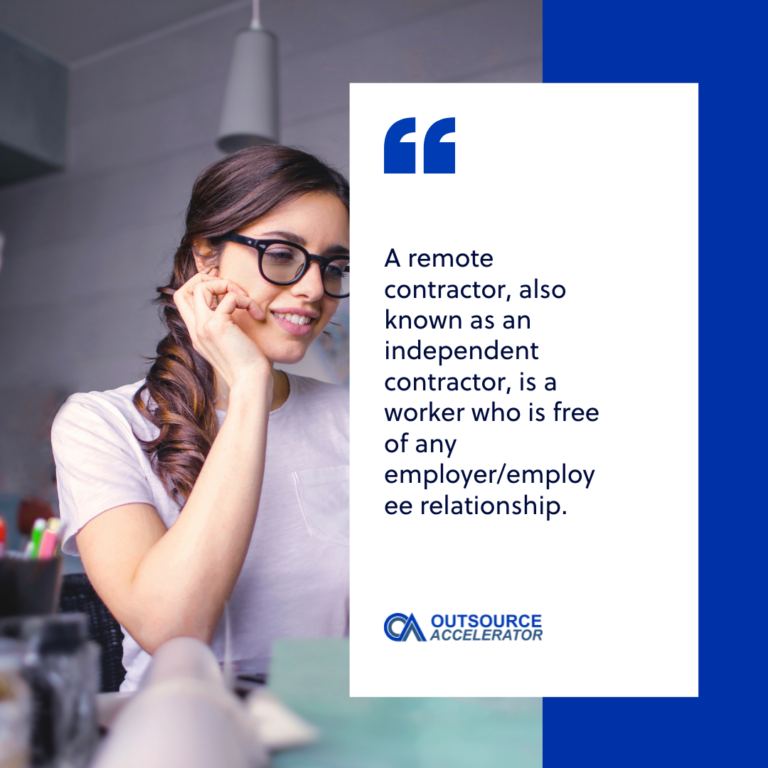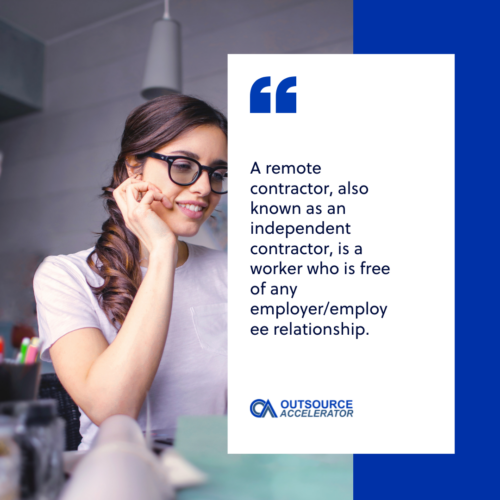 Why do companies invest in remote independent workers?
Independent workers or freelancers are more likely to deliver high-quality output without the commitments to an employee. They work on their deliverables on a per-project, per-hour, or retainer basis, which usually doesn't come with benefits that traditional employees have. 
Even without the benefits, remote workers choose this setup to have more freedom over their time and income. Interestingly, studies have shown that freelancers are happier than office workers.
Here are the top advantages of investing in remote contractors:
Inexpensive labor costs
As mentioned above, remote contractors are more affordable than full-time onsite employees. They often operate out of their own home offices, thus lessening the need for extra office space.
Employers that outsource their work to contract workers don't need to pay for benefits as well, as it's not mandatory. Giving allowances, bonuses, and incentives are all at the employer's discretion.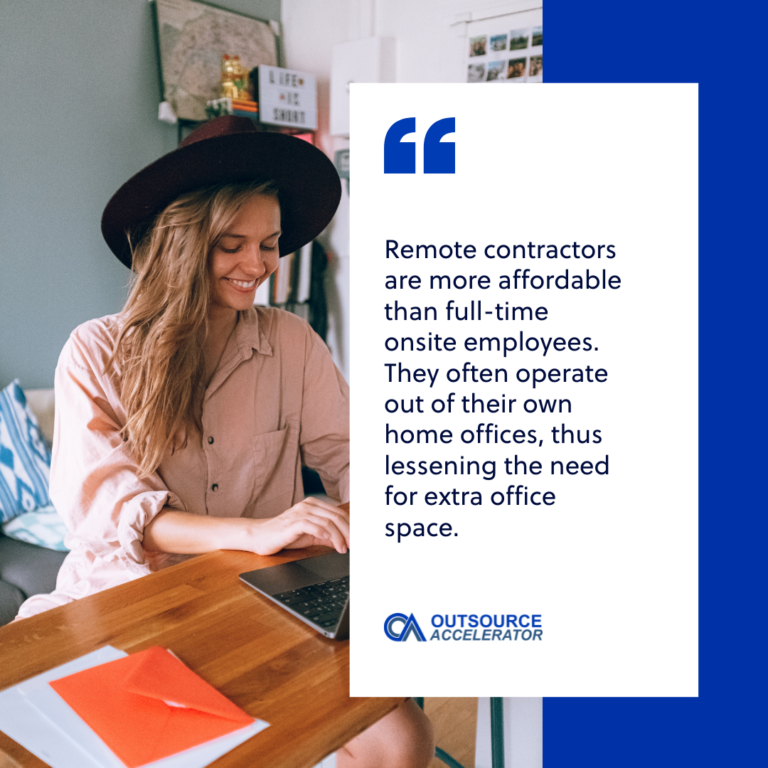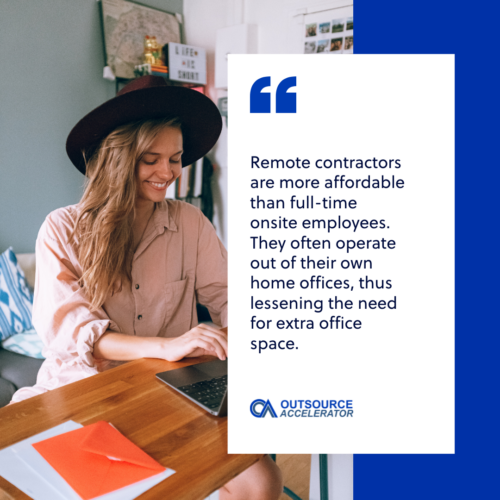 Fewer overhead expenses
Overhead expenses consist of corporate utility bills, company-related insurance, office supplies, and petty cash. 
The more at-home freelancers, the fewer overhead costs for the company. This phenomenon can be seen in remote-first companies and businesses that invest in freelancers.
With less overhead costs, businesses can focus more on expanding their product line and services.
High quality of work
Remote employees are more productive, as studies have shown. High-quality work comes from well-compensated and happy remote contractors.
Hiring competent and enthusiastic employees—full-time, part-time, or freelance—will always be beneficial in the long run.
5 things to know before hiring a remote contractor
Before looking for independent contractors and freelancers, there are things that an employer needs to consider before greenlighting the hiring process.
The things listed below are just some of the main points to consider when outsourcing tasks to remote contractors and freelancers. 
Working hours
Independent workers handle their own working hours. Clients may suggest working times, and it will be up for discussion.
Full-time freelancing individuals may work the standard 40 hours per week, but their availability may shift from daytime hours to nighttime. It depends on the employer's need and the freelancer's availability.
Compensation
Most of the contractors working independently are on a per-hour basis. Their salary usually starts at US$3 per hour, depending on their expertise and experience. Keep in mind that the more experience they have, the higher their salary will be.
Then again, working with experienced workers can be an advantage for the company in the long run.
Benefits and bonuses
As mentioned earlier, any sort of benefits and incentives are given at the discretion of the employing party.
Some employers are generous enough to give remote work allowance, paid time-offs, holiday pay, and more. Usually, they give these to long-time contractors that are consistent with the quality of work.
Time zone differences
Remote contractors can work from anywhere in the world, and it may come with time zone differences
If both parties are okay with asynchronous work hours, then they may proceed with a contract. However, if the employer wants the contractor to work the same hours, then the latter has to adjust to the given schedule.
Culture fit
Both employees and employers should operate within the same spectrum of work culture. By doing so, their values won't generate friction when working alongside each other.
Working with an independent party that respects the company's culture is one of the things that employers should strive for.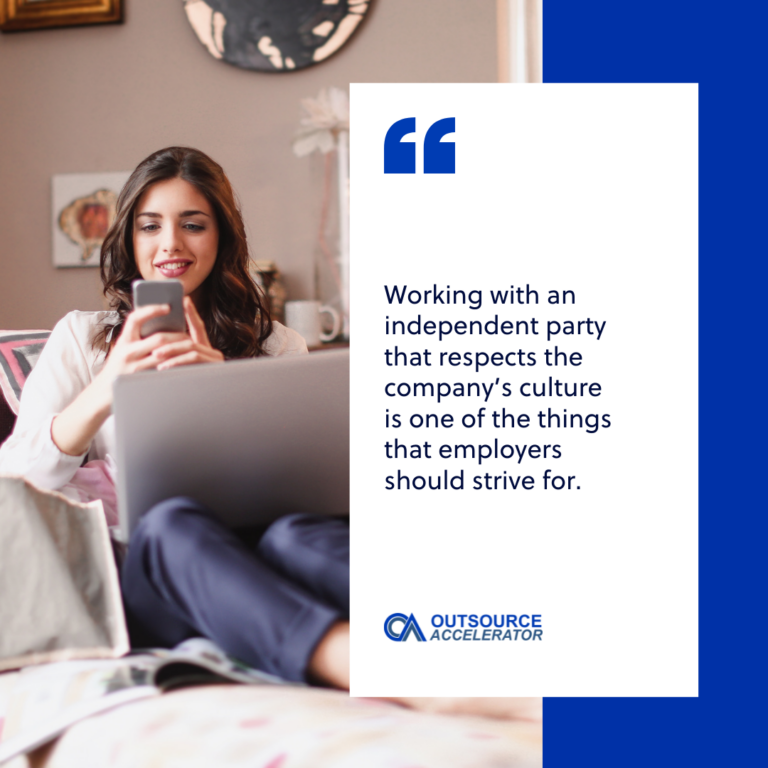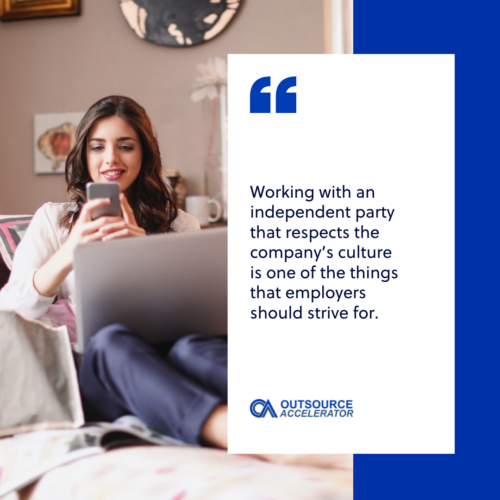 Traditional employee vs. remote contractor
Both sides have their own advantages and disadvantages. It is a common practice for companies to dedicate full-time employees to core functions and employ independent workers for non-essential tasks or short-term projects.
That said, traditional employees and remote contractors can coexist in one department depending on how well the management upholds the best practices.
They can complement each other's working hours, communication concepts, and strengths. The weaknesses of each group can be minimized if they are trained well and are enthusiastic about workplace collaboration.