10 real estate call tips to wow your leads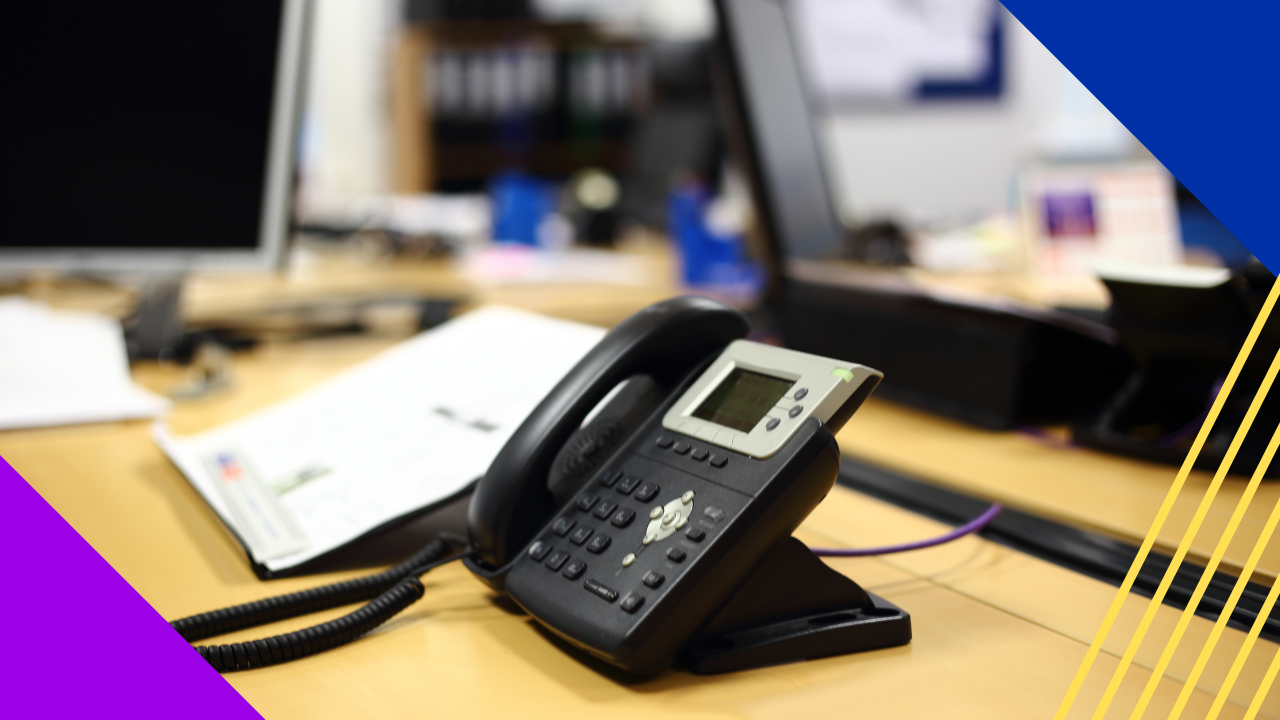 There can be a lot of frustration and anxiety when making outbound calls. It helps a lot in lead generation, and experienced agents will vouch for the practice, but it still can be a daunting task. 
Real estate lead generation relies heavily on cold calls. As a realtor, this is a good way to expand your client list. You must find ways to make a better impression on those outbound calls. You also have the option to outsource to experts if you do not have the right people for the job. 
GetCallers is an outsourcing firm that provides virtual assistants who can fulfill similar caller roles. Real estate calls are among its specialties, providing experienced cold callers for your business.  
10 tips for effective real estate calls
We've compiled a list of ten tips to help you get those prospects interested in the real estate service of your company:
1. Create a script 
Know what you want to say and how you want to say it before you make the real estate call. If you don't have the answers to specific questions, find them before calling.
Write down your main talking points to help guide the conversation. This makes it easier for you on the phone since you don't want to forget anything important. 
2. Research your leads
Before you make a real estate call, do some research on the person or business you're calling. Let them know what you're selling and how it can help them. 
Be prepared with questions that show you've done your homework and that you're genuinely interested in helping them.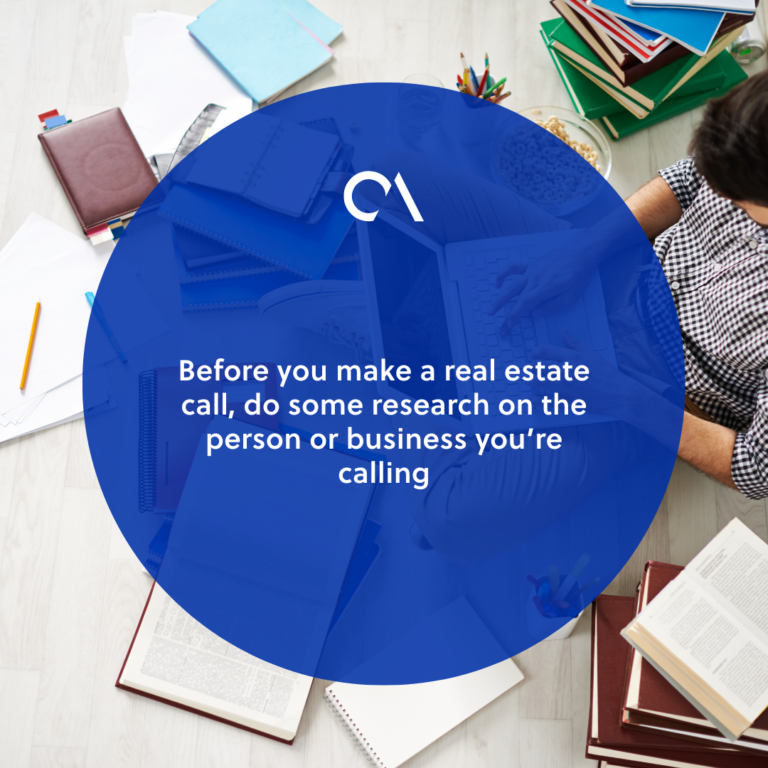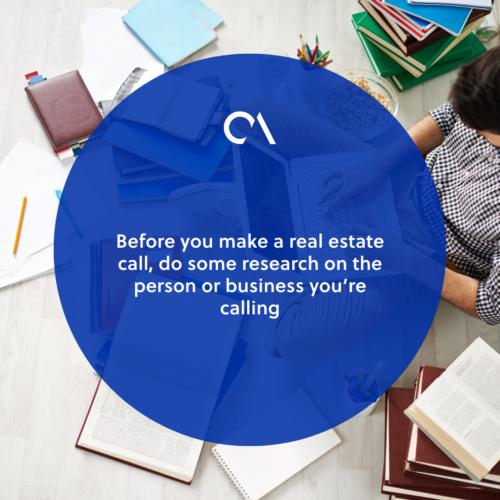 3. Personalize your script 
Script templates are a natural part of real estate calls. Once you feel comfortable with the process and have some experience, try writing your own script instead of using one from another agent or company. It will sound more natural and help set you apart from other agents who use generic scripts.
4. Bring energy to every call
When you're on a real estate call, your goal is to bring energy to the conversation. Give people your full attention and make them feel they can ask anything from you.
Prospects can tell if your energy is low. They will likely assume that your day has been unproductive and won't get anything done if they hire your services.
5. Call at strategic times 
The best time to call your prospect is when they are most likely to be available. Consider their schedule and the timing of your call, then choose a good time to reach them.
If you're unsure what time works best, call at different times and see what works for them. Then make sure to keep calling them during those times so they know you're available whenever they need help with their real estate needs!
6. Make your self-introduction as quick as possible 
The last thing you want is for the people on the other end of the line to hang up before they even get a chance to hear what you have to say. 
So don't waste too much time with small talk or a lengthy introduction. Just get right down to business on the real estate services you provide. 
7. Never badmouth other local agents 
Nothing turns off a prospect faster than hearing that someone had a negative experience with another real estate call agent. Even if your experience was positive, don't mention it unless they bring up the subject first. 
If they ask about other agents, give them an honest answer without bashing any of your competitors. If someone asks for a referral, give them one or two names that you know personally and trust. 
8. Make adjustments to address pain points 
It's important to be aware of the pain points that your prospects currently experience. Identifying these pain points and effectively addressing them will help boost your credibility as a real estate caller and increase conversions.
Consider also your performance. Maybe they don't like the way you talk to them on the phone, or they don't like the hours you're open for service. Make changes based on their feedback, so they'll want to come back again and again.
9. End the call in a memorable fashion 
The end of real estate calls is just as important as the beginning. If you want to make a positive impression, one of the best ways to do it is to end on a high note.
When you're ending the call, ensure you have an actionable next step for both parties involved. Everyone should be clear about what that next step is going to be and when it will happen.
10. Track your results 
You can't improve what you don't measure. Start a spreadsheet with all the contact information for each prospect who calls you.
You can also use tools like a call tracking system. This will track your calls, including how many you make, how long they last, and whether you book an appointment. 
This will help you determine which types of calls are most productive for you and what you need to do differently.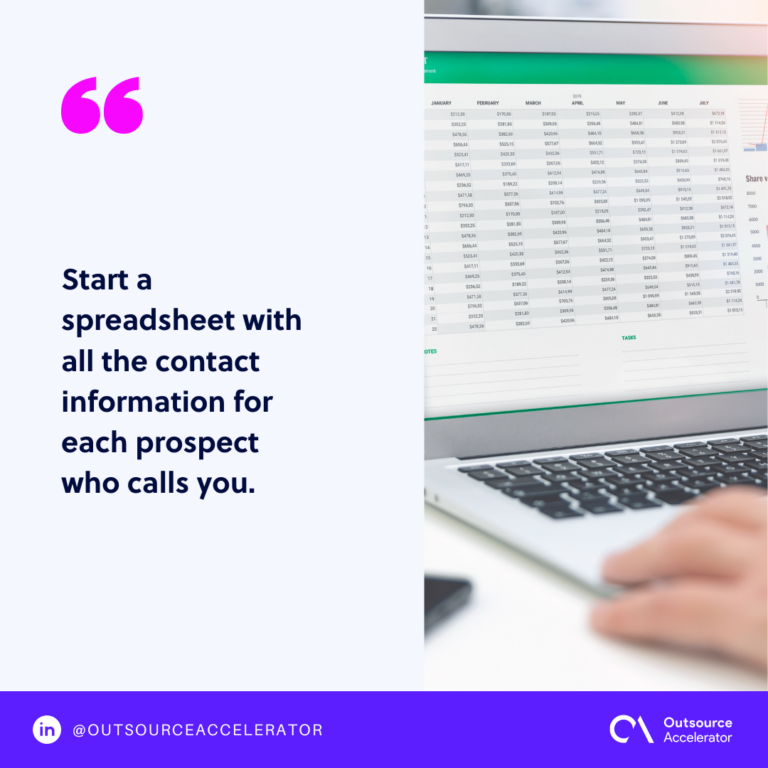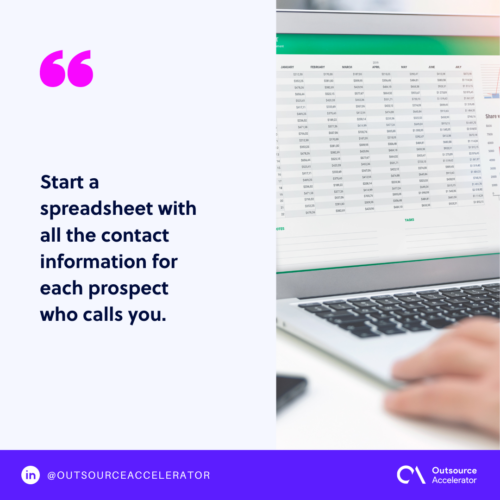 Hire the best outbound real estate callers through GetCallers
GetCallers provides call and virtual assistant solutions to small businesses and even Fortune 500 companies. Its plans keep your day-to-day operations running smoothly and towards business growth.
Acquire seasoned real estate callers for your company. All callers are proficient in business English and well-experienced in customer service. 
GetCallers ensures you effectively reach out to your leads, have appointments booked in your calendar, and have increased sales. 
Contact GetCallers today!