Why you need a real estate assistant in 2024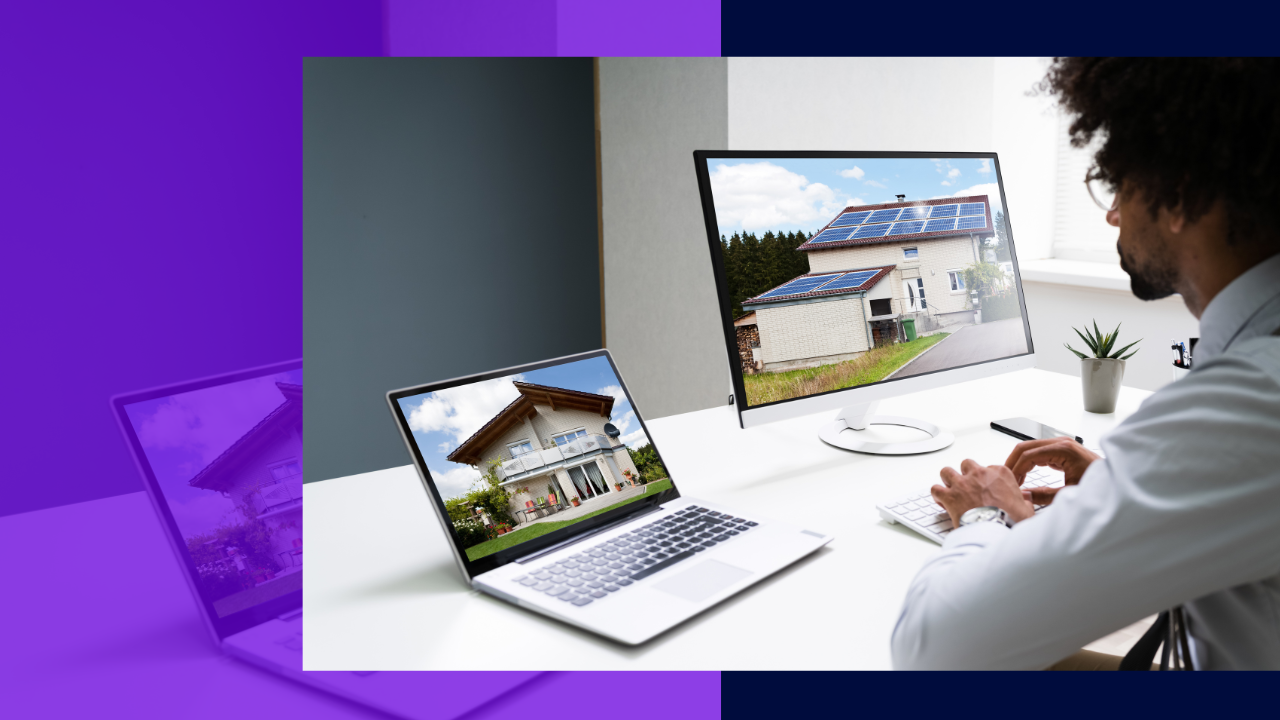 Running a real estate business independently is hard work. Between collecting data from real estate listings and following up on prospects, realtors hardly have time for themselves or other business opportunities.
Hiring a real estate assistant can help realtors cope with their responsibilities better. Many renowned business process outsourcing (BPO) companies like Staffwiz offer real estate assistant services as the demand for the role increases. 
If you're new to real estate or are considering hiring a real estate assistant, this article will help you learn more about it.
What is a real estate assistant?
Simply put, a real estate assistant is a virtual assistant (VA) who helps realtors with their work. 
These real estate VAs may assist with administrative tasks, such as: 
Proofreading documents

Managing the agent's calendar 
They may also handle clerical jobs, including: 
Writing and organizing papers

Conducting research

Fielding calls
Real estate assistants can help with more specialized tasks, too. They can post listings online and help market their employer's business on social media.
In short, a real estate VA helps real estate agents become more efficient by taking over the more mundane tasks for them. Doing so lets these agents focus on the core aspects of their real estate business (e.g., closing deals and selling properties).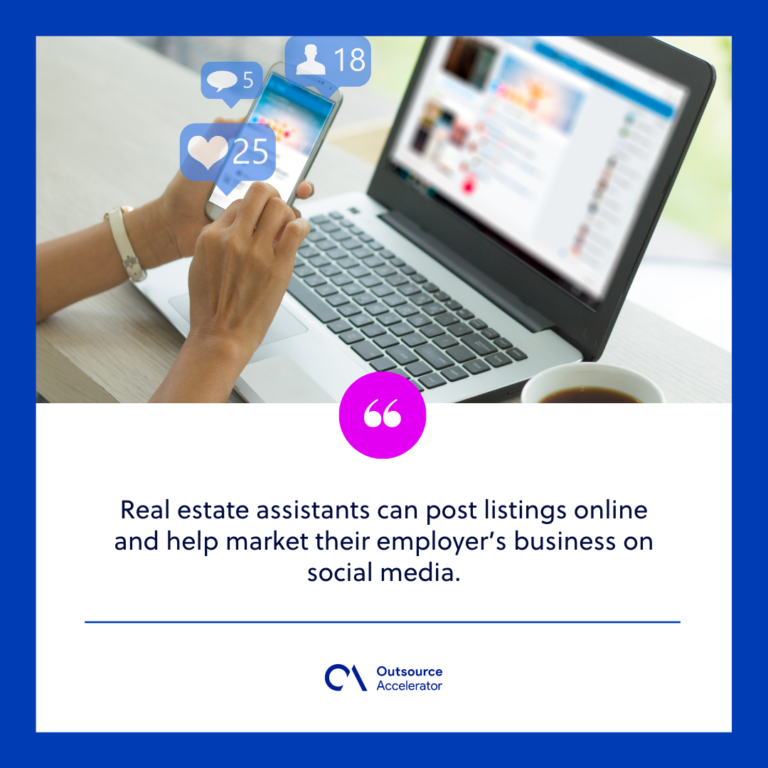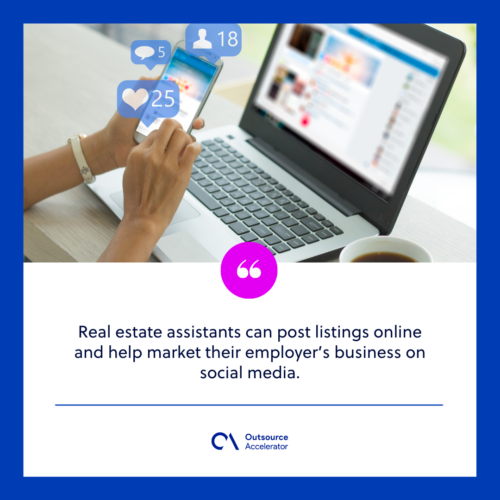 What can a real estate assistant do?
As stated earlier, real estate assistants can help realtors with various tasks. Their responsibilities can range from repetitive back-office functions to more complex ones.
Below are examples of work you can delegate to a real estate assistant:
Data entry
Real estate agents have to manage tons of data regularly. Whether these are property details, client information, or financial records, documenting and keeping track of them is essential.
However, combing through hundreds of data pages and transferring them to a database is time-consuming. 
Assigning this job to real estate assistants can help realtors save plenty of time they could otherwise spend working with clients.
Customer care
A real estate assistant isn't suitable for mundane tasks only. You can have them do follow-up calls for prospective clients or field calls inbound calls.
Doing so can help you keep your clients from feeling neglected and lessen the chances of having them turn to other real estate agents.

Appointment setting
If you're in a real estate company, chances are you always have your days fully booked. Real estate assistants can significantly help manage your time using scheduling tools.
They can manage your calendar and ensure no overlapping hours between client meetings or property tours.
Marketing
You can also count on your real estate VA to assist with marketing your real estate business on social media platforms. They can help you run campaigns, respond to queries, and publish relevant content on your business's social media profile.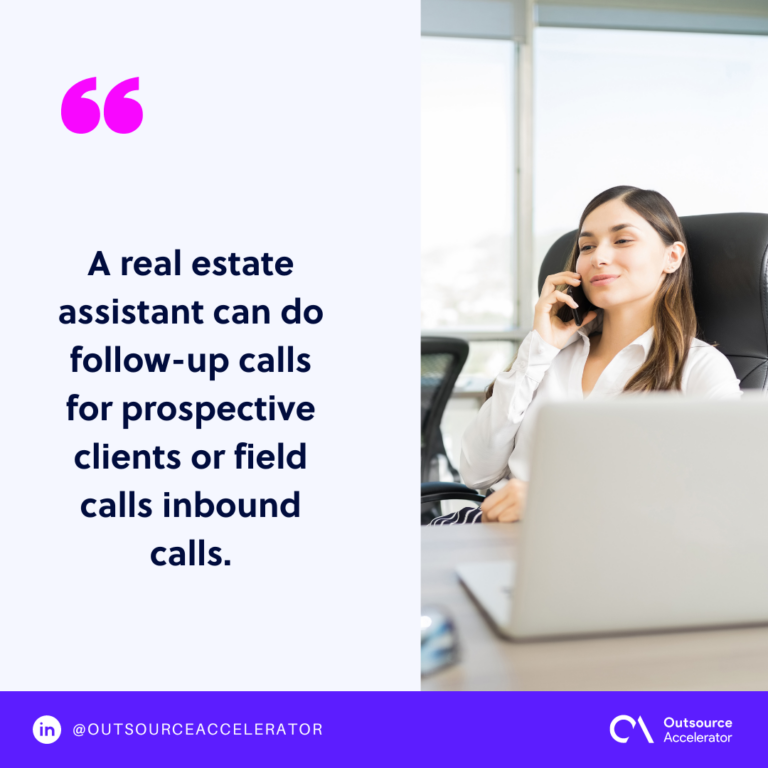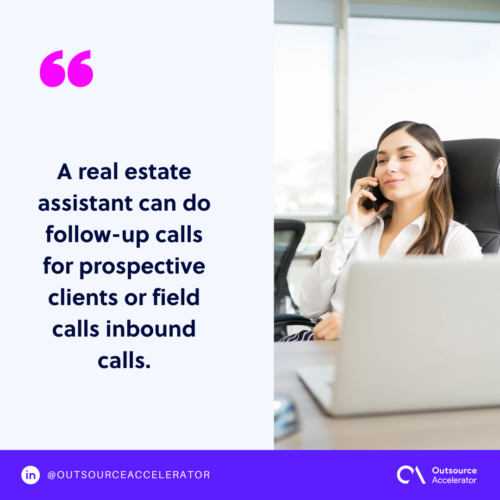 Benefits of having a real estate assistant
Aside from having an extra pair of hands to help you, there are other benefits to employing a real estate assistant. Below are a few of them:
Increased productivity
Having a real estate assistant take over your business's administrative and clerical processes means you can focus on revenue-generating tasks. 
Because neither you nor your assistant has to handle super heavy workloads, the productivity of your respective tasks will increase.
Cost-cutting opportunities
Hiring real estate assistants lets you save on salary costs and other overhead expenses (e.g., recruitment, training, equipment purchase). 
By outsourcing your real estate assistant from countries with lower labor costs, such as the Philippines, you can save as much as 70% on employee salaries.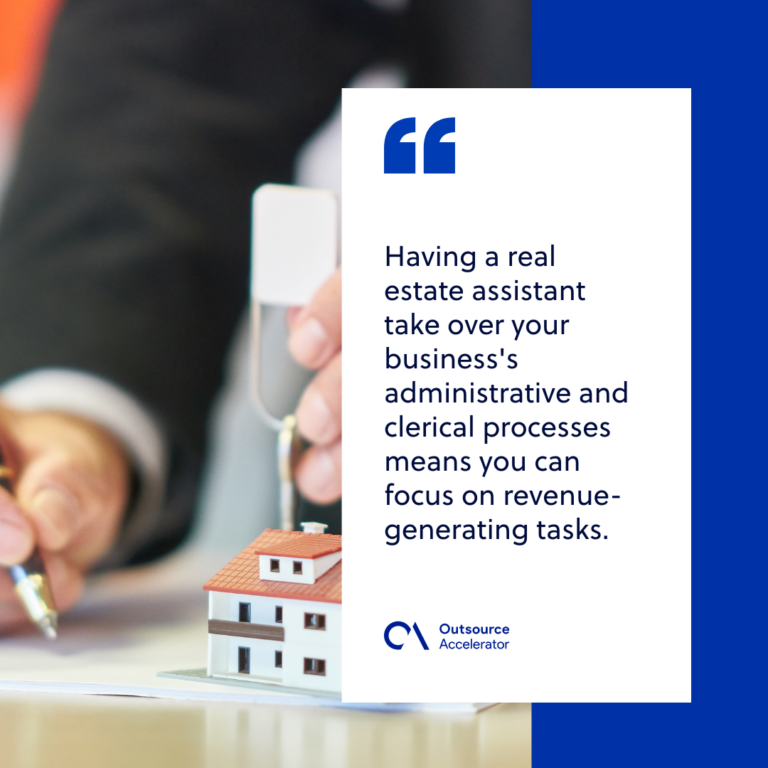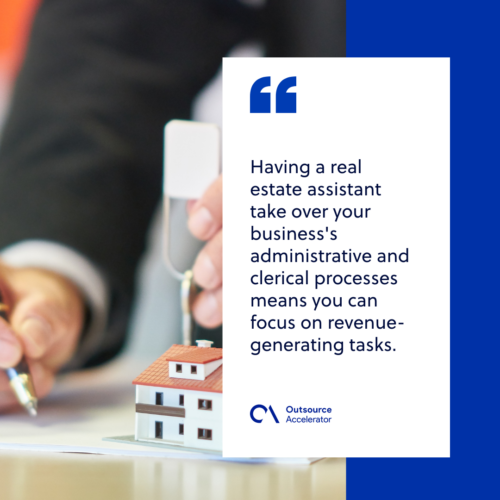 Hire a real estate assistant through Staffwiz
Staffwiz is one of the Philippines' leading providers of remote workers and offshore teams. The company offers diverse roles you can outsource, including real estate assistants.
For first-time outsourcers unsure of what they're looking for, Staffwiz has a step-by-step process to help define specifications. 
The company also has an Outsourcing Wage Calculator on its website to help clients determine what their hires would cost them.
Hire your assistant through Staffwiz now!