Here's how quantitative analysis is used in finance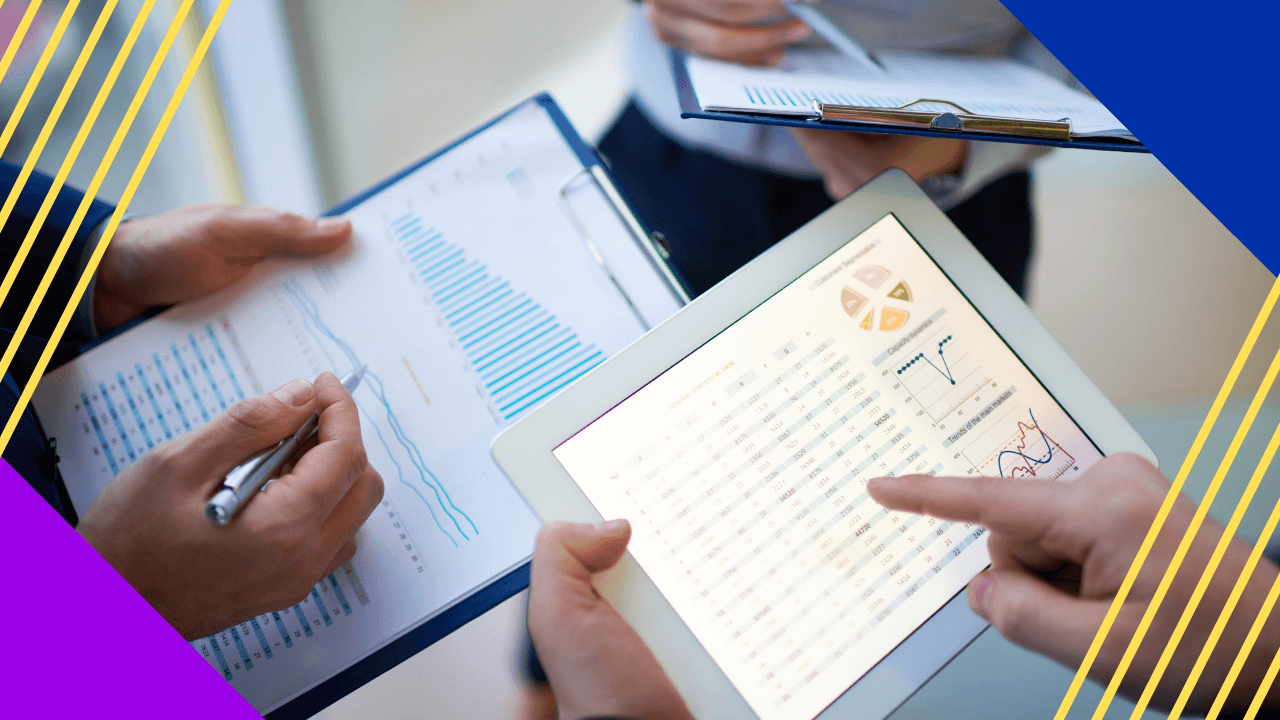 Technology is growing exponentially, and today's increased data collection profoundly changes how sectors and individual enterprises operate.
Financial firms use data to revolutionize their processes together with the industry itself. As the finance sector quickly advances toward data-driven optimization, quantitative analysis can help evaluate and measure verifiable data.
Moreover, firms must adapt to these developments with the help of trustworthy firms like Eclaro.
What is quantitative analysis (QA)?
Quantitative analysis (QA) utilizes mathematical and statistical monitoring to analyze and determine specific behaviors. 
This type of approach examines and assesses financial instruments. It also makes predictions about actual occurrences, like changes in a nation's gross domestic product (GDP).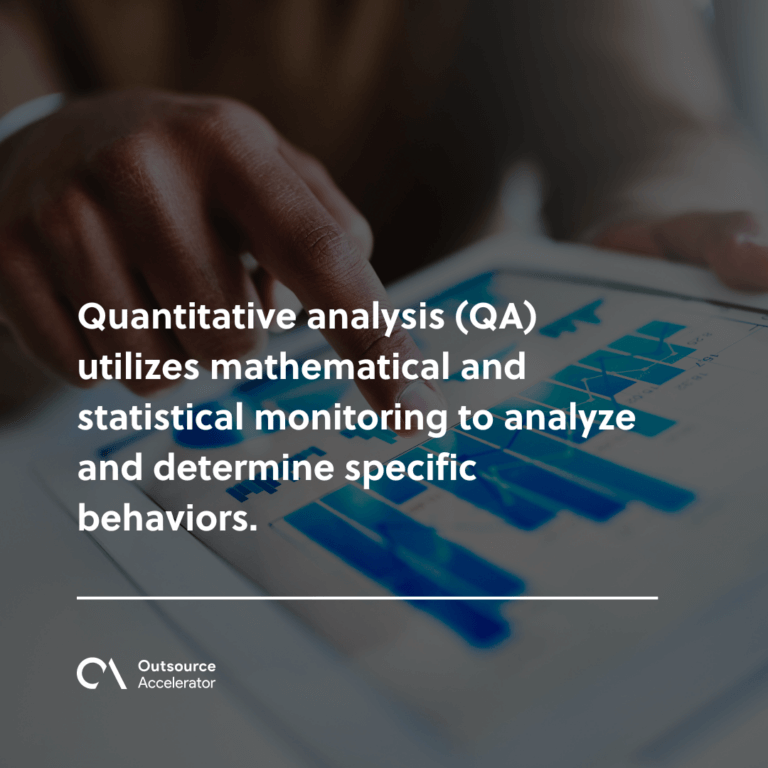 Understanding quantitative analysis (QA)
Analysts can use quantitative analysis to evaluate and assess financial data and how it can be used for future purposes.
Eclaro exemplifies how QA can improve businesses by validating vast data volumes through their quantitative financial analytics solution.
It helps firms to enhance their capacity to use data and make sound business decisions by supplying specialists in the following areas:
Data science

Quantitative analytics

Financial planning and analysis

Audit model analytics
Since any subject requiring numbers may be quantified, quantitative analysis can also be utilized in various professions, including:
Analytical chemistry

Financial analysis

Social research

Organized sports
Applying QA in finance
Quantitative analysis is helpful for fund adjustment and management in the financial industry, mainly to minimize manual and common financial errors. 
Additionally, QA evaluates investment opportunities like buying and selling assets or acquiring stock shares. Through quantitative analysis, investors employ critical financial measurements such as the price-earnings ratio or earnings per share. 
Quantitative analysis techniques for finance
Eclaro helps companies gain insight into the current state of their financial data. The company offers a quantitative analysis approach that aids in performance evaluation, financial instrument evaluation, and prediction.
Quantitative analysis includes three primary data measurement methodologies, which are further explained below:
Data mining
Data mining integrates statistical methods with computer programming expertise. It is becoming increasingly popular in several industries because of its various data sets available. 
This quantitative analysis technique analyzes big data sets to look for hidden patterns or relationships. Eclaro's experts employ data mining to uncover insights from a data's underlying trends and patterns.
Linear programming
In some cases, firm executives must devise appropriate resource allocation strategies. Linear programming is a quantitative way of helping firms determine how to achieve desired outcomes. 
This type of quantitative analysis is also used to assess how a corporation may minimize operational expenses and maximize sales.
Regression analysis
Regression analysis examines how interest rates impact the actions of clients who invest in assets. Business owners may also use this quantitative analysis approach to assess how advertising costs affect their bottom line. 
Another vital use of regression analysis is determining the impact of qualifications and work experience on annual pay.
With all these data assessments, Eclaro can profile and clean your data using tried-and-true methods and processes to assure accuracy and reliability.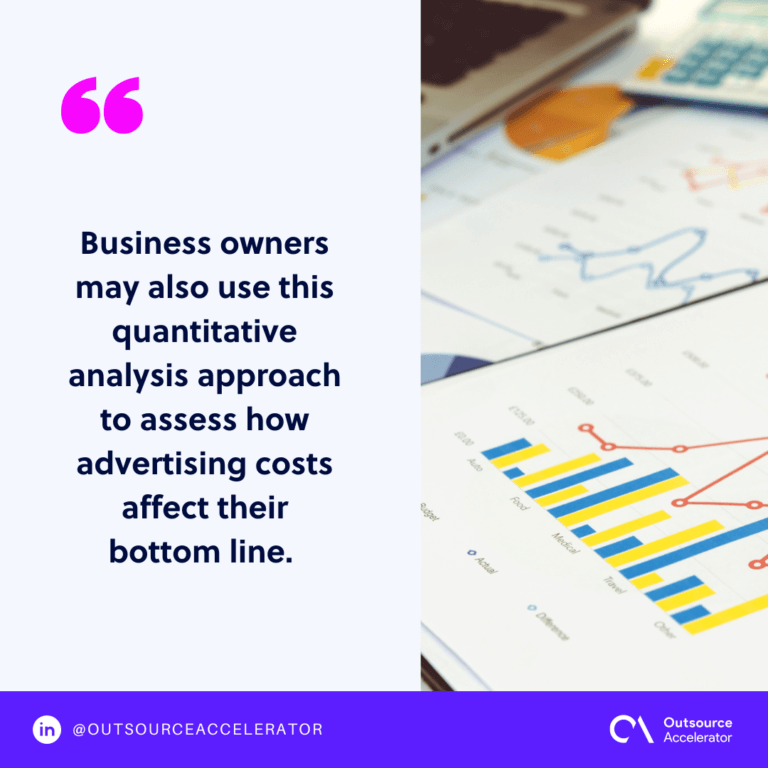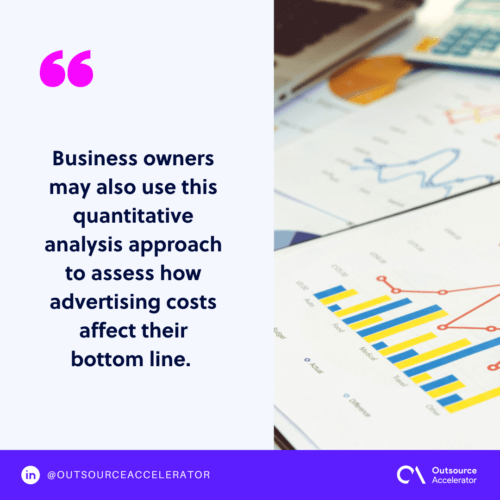 Use quantitative analysis to evaluate investments
Quantitative analysis aids businesses in making informed investment decisions based on data and financial estimates. QA is an excellent method for evaluating investments, especially for the Financial industry. 
Moreover, incorporating quantitative analysis into your business's decision-making process can help you improve your overall performance. To start with quantitative analysis, you must gather as much data as possible. 
If you haven't tried quantitative analysis in your business yet, it's not too late. Many service providers, such as Eclaro, can help you through the procedure.