The pros and cons of having a remote accounting staff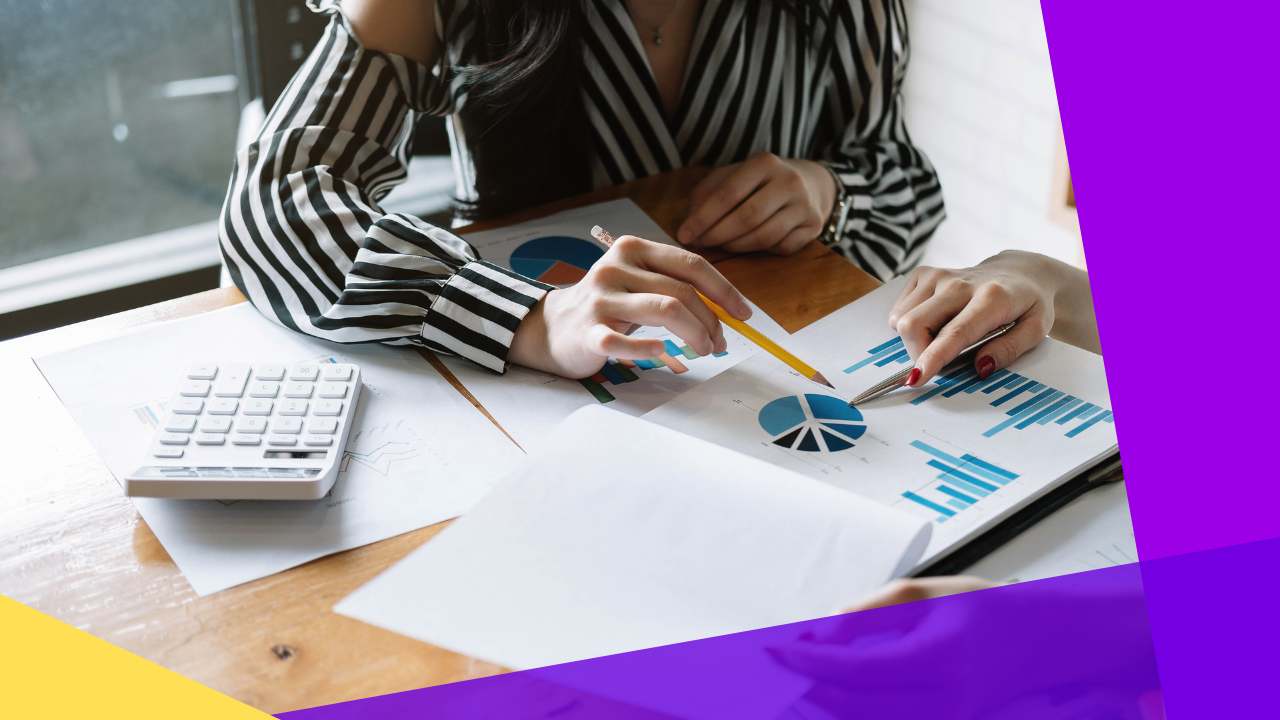 The pros and cons of having a remote accounting staff
The advent of remote staff has come. New working models are being implemented in the workplace, allowing access to a global talent pool.
Accounting is not exempt, which isn't surprising because the role doesn't require much interaction between people. With the right tools, it's a job that can easily be done remotely.
Is hiring a remote accounting staff the right way to go? Admittedly, we're all still learning the ropes, and you should know the pros and cons when outsourcing this role.
Thankfully, a good provider will offer you most of the pros while limiting the cons. If you're looking for a worthy outsourcing company, consider the Remote Group to fill your remote accounting staff.
Pros of a remote accounting staff
Here are a few of the most significant reasons to hire a remote accounting staff.
Increased productivity
LinkedIn's Workforce Confidence Index shows that 83% of people in the Finance sector believe working remotely personally makes them more effective. A similarly high number of 82% believe their entire industry can be effective.
Remote accounting staff members can work independently, allowing them to complete tasks at their own pace. They can choose when to work, which projects to tackle, and how much time to dedicate.
While this style may sound worrying, it allows remote accounting staff to work more efficiently. Your company wins because you receive higher productivity for your business.
Cost savings
Hiring remote accounting staff means you don't spend money on extra office space and other overhead costs like rent or insurance. You'll get to keep more profit.
With accounting services being one of the most expensive aspects of running a business, many small companies cannot afford to hire in-house.
With a remote accounting staff, you can have all the benefits of an accountant at a more affordable cost.
Superior technology
Remote accounting staff services use cutting-edge technology to automate many tasks that accountants normally do. For example, a cloud-based platform allows access to financial data anywhere in the world, making taxes easier.
A lot of technology in accounting outsourcing is web-based. This feature is to aid the remote accounting staff in working from home or while traveling.
Reduced fraud
Fraud is one of the biggest issues plaguing businesses today. Fraudulent activities usually occur when employees have access to sensitive financial information or can manipulate records or transactions.
Remote accounting staff allows you to eliminate opportunities for fraud by reducing the number of employees who have physical access to your books.
Remote accounting staff are not physically present on-site, and you can control how much access they have to your records online.  The result is that fewer people can steal from you.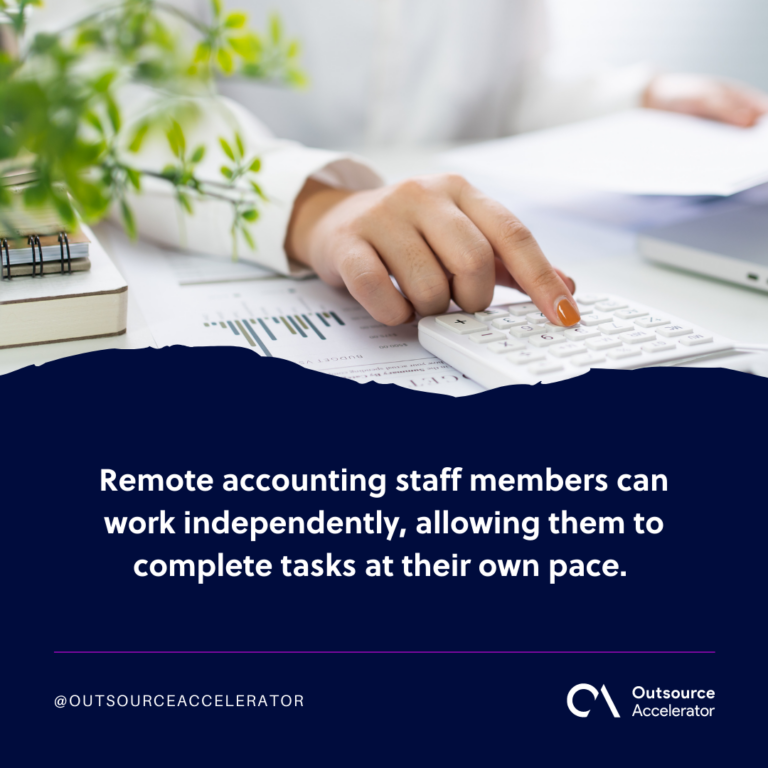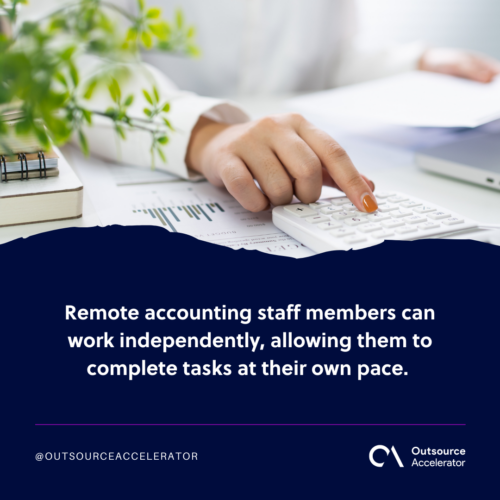 Cons of a remote accounting staff
Here are some of the drawbacks when hiring a remote accounting staff.
Limited control
It can be difficult to monitor and direct the work of a remote accounting staff. You must rely on online communication, which may take longer than face-to-face contact.
It can be unnerving when you can't monitor your outsourced employees to ensure they're doing their job properly. Without proper supervision, mistakes can be made that will cost you money.
Data security threats
Financial data is a valuable asset of any business. Therefore, accounting software providers work hard to ensure their products are secure.
Companies are also paying more attention to cybersecurity risks. Analysts from Gartner report that by 2025, 60% of organizations will use cybersecurity risk as a determinant when conducting third-party transactions.
However, there are still many concerns when it comes to data security and a remote accounting staff.
Hiring in-house gives you more control over managing and protecting your data. If you hire a remote accounting staff, there is a chance they will use less secure methods to store their files, putting your sensitive information at risk.
Hiring those with strong security backgrounds or certifications is the best way to avoid these threats.
Restricted collaboration
Working in a physical office environment provides many opportunities for collaboration and interaction with other professionals. This synergy is beneficial when working on projects or providing support.
These types of interactions are much more limited when working with a remote accounting staff. There are communication platforms such as Skype, Slack, and Google Hangouts to bridge this gap, but they still cannot perfectly replicate live camaraderie.
Hidden costs
One of the biggest challenges when outsourcing a remote accounting staff is that there are hidden costs that you need to be aware of.
Some of these additional expenses include:

Travel costs for emergency face-to-face meetings

Training costs

Onboarding costs for new employees

Communication costs (phone, video chats, etc.)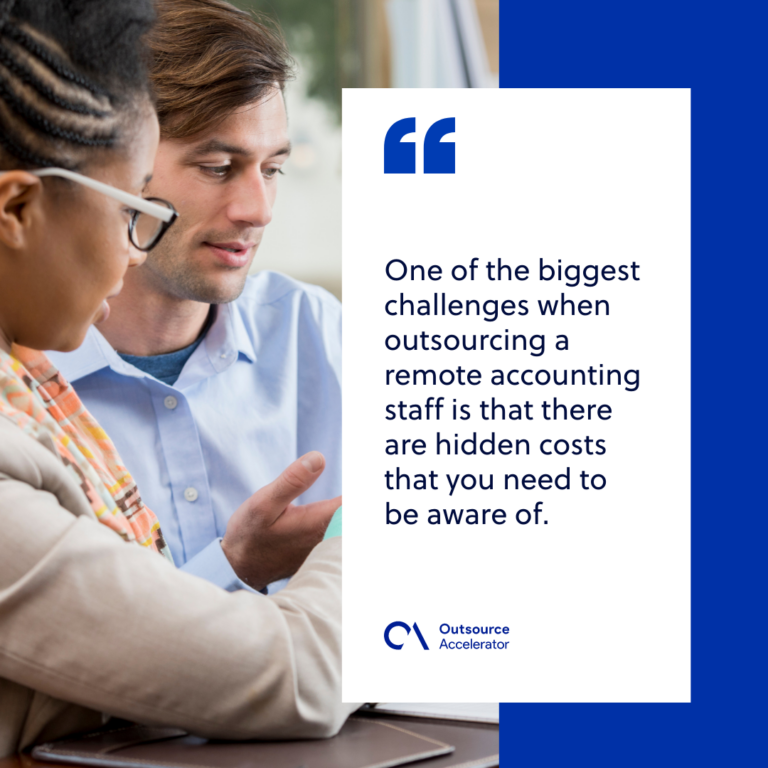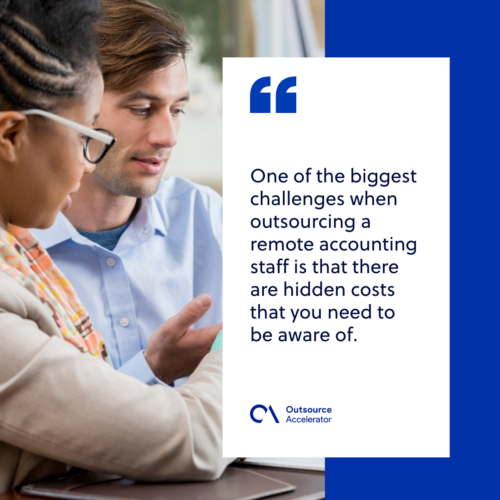 Outsource accounting roles through The Remote Group
The Remote Group understands that accounting and finance are essential roles for every organization. This is why they source staff with extensive knowledge, experience, and critical thinking skills to benefit your company.
The Remote Group also ensures your remote accounting staff are proficient in the software necessary to perform accounting duties. Leverage technology and stay ahead of the curve!
Contact the Remote Group for remote accounting staff today.