Programmer analyst: Roles, salary, and critical skills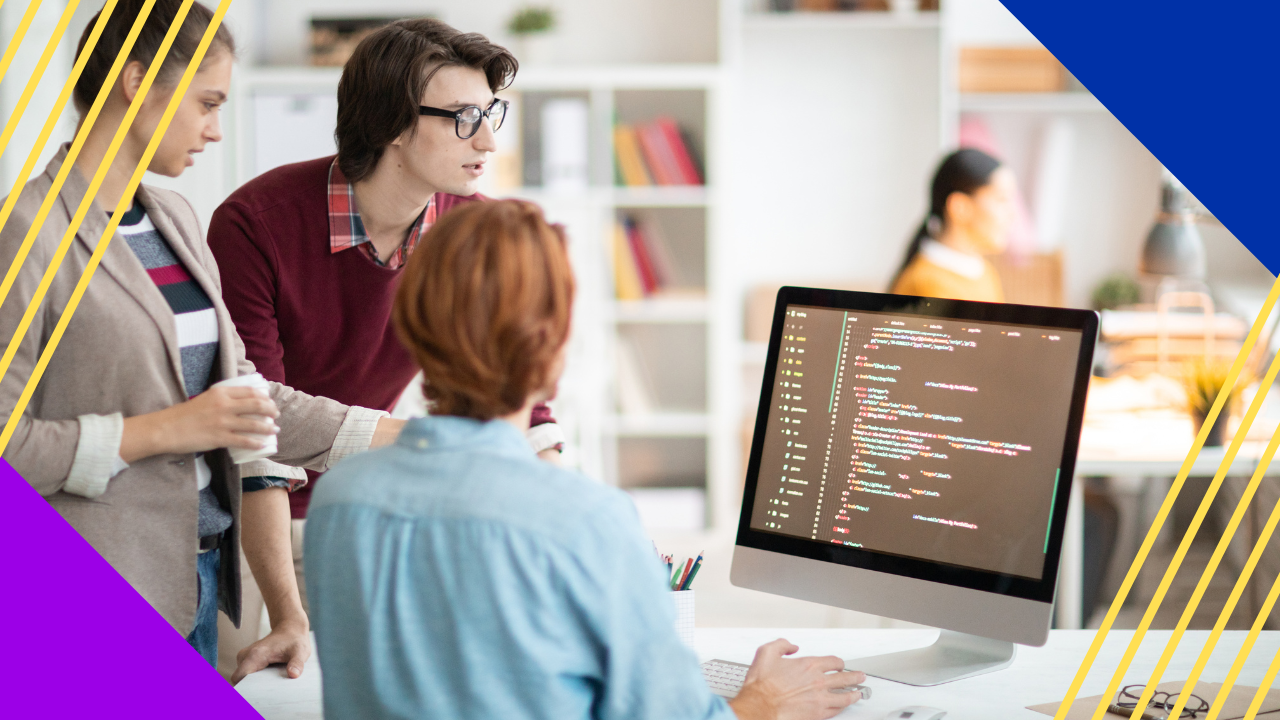 More and more businesses desire to automate their operations and systems to increase productivity and efficiency. A programmer analyst is one job role that best fits these business goals.
What is a programmer analyst?
A programmer analyst is an individual responsible for the analysis and design of information systems. 
In principle, a programmer analyst can perform these two roles: 
Systems analyst

Applications programmer
Being a programmer analyst entails far more than simply learning to code. This position requires extensive skills, including IT knowledge, creativity, communication, problem-solving, and tech-savviness.
Programmer analysts are in high demand because they offer firms the services they require to:
Solve technological issues

Boost productivity

Fulfill the diverse needs of customers and users
When looking to fill positions with persons holding such credentials, it is essential to determine which talent is indeed qualified in terms of skills.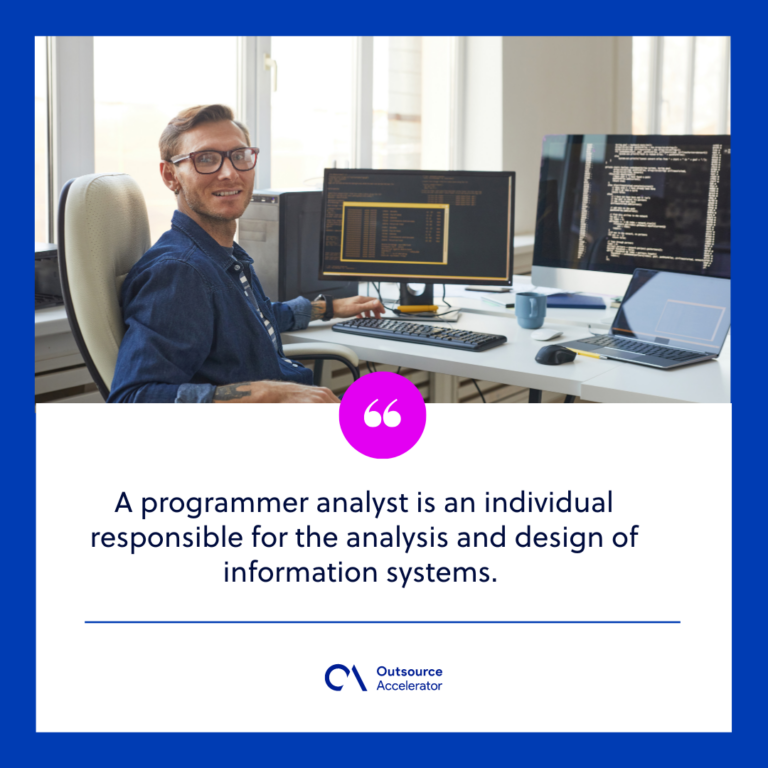 Role of a programmer analyst in an organization
A programmer analyst closely collaborates with the IT and other departments throughout the firm. It's a role that necessitates coding skills and the ability to test and manage programs, modify current systems, and design new ones. 
Programmer analysts fix and maintain software and systems. It is their job to analyze what the organization requires and then create programs and processes to assist the company in optimizing its operations. 
Other common functions of a programmer analyst include:
Debugging programs

Creating software applications for new systems

Constructing website front and back ends

Upgrading systems for reporting purposes

Using programming languages to build applications

Coding, testing, and documentation
Further, a programmer analyst also implements cybersecurity measures to keep the company's data safe.
Average salary of a programmer analyst
A programmer analyst's average salary varies depending on location, industry, and experience.
Here's an illustration of the average salary of a programmer analyst in three different countries: 
Average salary of a programmer analyst in three countries

Country

Salary

Note

Source

Philippines

₱489,796

Average base salary per year

Payscale

USA

$82,970

Average base salary per year with additional pay of $6,162 per year

Glassdoor

India

₹4.5 LPA

Average base salary per year with an estimated ₹33,949 – ₹35,204 salary per month

AmbitionBox
Key skills of a programmer analyst
There are various crucial abilities to consider when hiring an exceptional programmer analyst:
Strong analytical and problem-solving skills
Programmer analysts need to be able to foresee issues that may occur during software development and find solutions to such problems.
A programmer analyst spends the whole workday doing the following:
Analyze customer requirements

Investigate potential technological solutions

Create the corresponding systems and applications while resolving any issues that arise
As with any similar role, quality control is crucial here. A programmer analyst fixes any problems found in the software before releasing it to the public.
Analysts in this field are constantly called upon to assess preexisting code and provide suggestions for functional enhancements in light of emerging standards and best practices.
To be successful in this field, a programmer analyst needs to have excellent problem-solving abilities, research abilities, and an eye for detail.
Advanced programming skills
Expertise in programming languages like Java, Python, and C++ is necessary for a programmer analyst role. A programmer analyst must also be familiar with web development frameworks like AngularJS, React, and Vue.
Knowledge of system design and development
Programmer analysts should be well-versed in both system architecture and development. They need to be able to build efficient, dependable, and scalable software systems.
Ability to work with databases
A solid knowledge of database design is essential for any programmer analyst. Analysts need to be proficient in SQL and know their way around databases like Oracle, MySQL, and SQL Server.
Excellent communication and teamwork skills
As previously noted, programmer analysts work closely with members of many other departments.
A programmer analyst's primary responsibility is to learn about and meet the specific demands of the company for whom they develop software. This requires talking to other teams and departments, making suggestions, and teaching co-workers how to use new software.
In some instances, a programmer analyst's duties may include liaising with customers to resolve any technical difficulties they may be experiencing.
A programmer analyst needs to take constructive criticism well, collaborate well with others, and patiently explain complex ideas to others lacking technical training.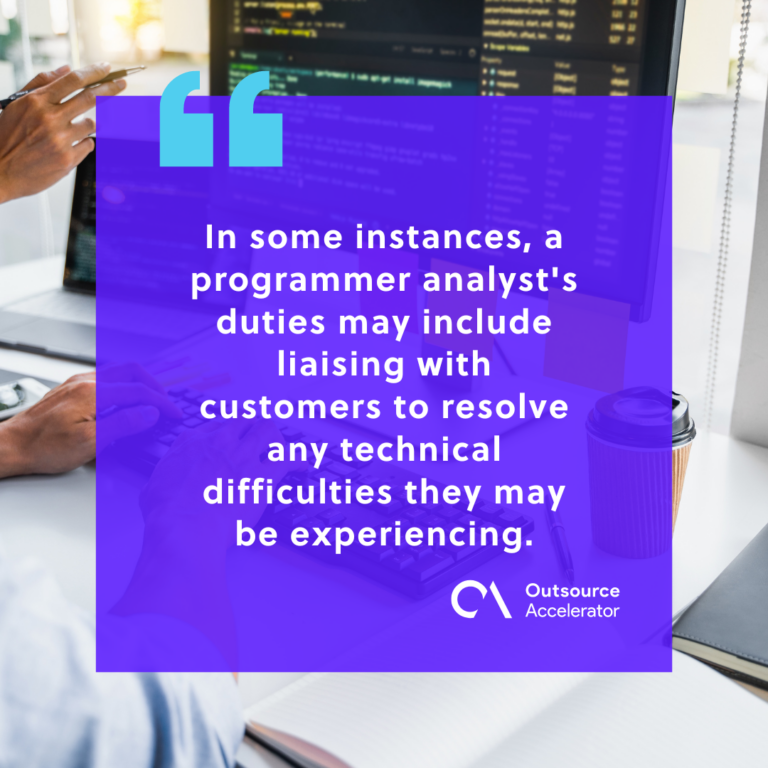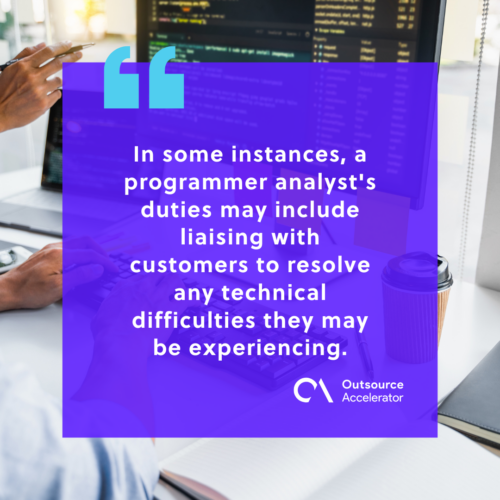 Programmer Analyst: Greatly automates tech processes
An organization's technological operations can be automated with the help of a programmer analyst.
Programmer analysts may increase efficiency and production by creating and managing software systems. They also guarantee safety and compliance with industry requirements of software systems.
Programmer analysts combine the responsibilities of a software developer and a systems analyst.