4 keys to successful payroll marketing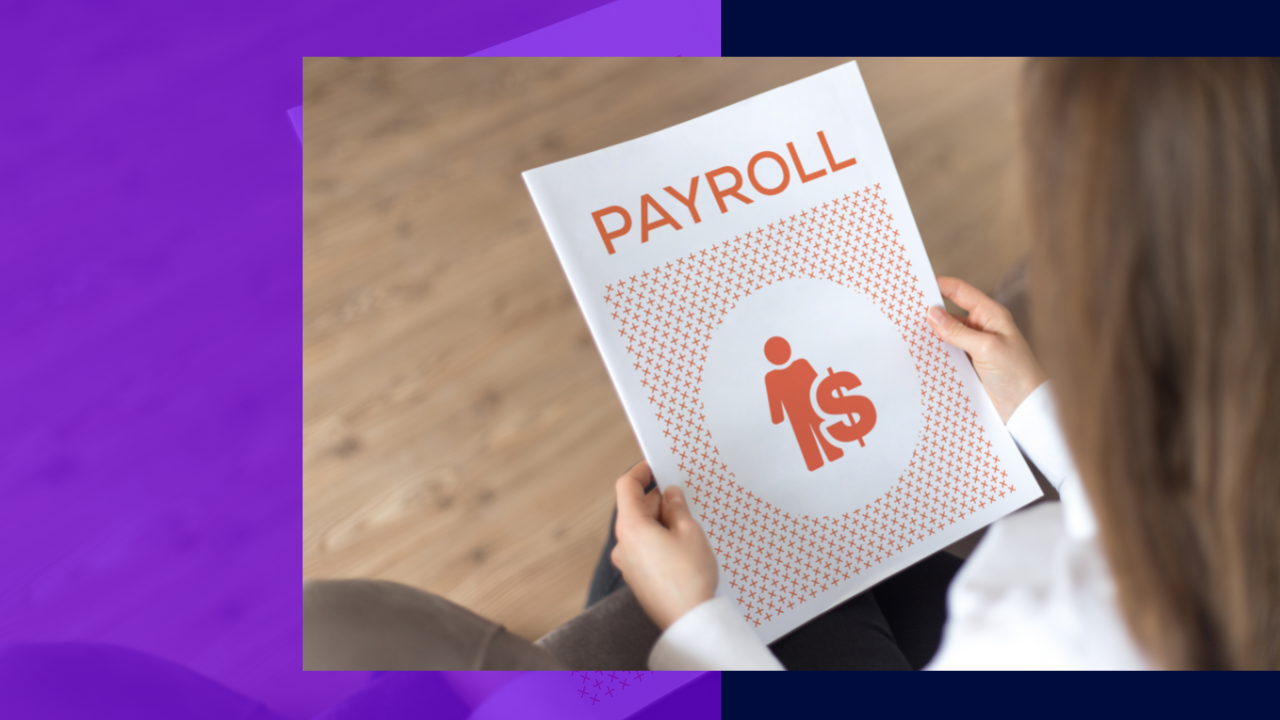 4 keys to successful payroll marketing
The market for payroll services is growing. According to IBIS World, the Payroll & Bookkeeping services' US market size reached $61.3 billion this year, 2023. 
This is a huge market to venture into, but businesses can boost their competitive advantage through robust payroll marketing efforts. 
Building a solid brand identity and having a strategy in place can help payroll companies get their message across and reach the right audience. 
What is payroll marketing? 
Payroll marketing involves creating, communicating, delivering, and introducing information about your solutions to entice investors and customers. 
There are different ways to market your payroll services and products to the public. Here are some examples: 
Social media 
Social media marketing utilizes free or low-cost channels like LinkedIn, Facebook, and other platforms to build your brand and sell your business. 
Social media marketing includes promoting or posting updates about your products and services on social platforms that your audience uses.
Influencer marketing
Influencer marketing is a form of digital marketing that involves partnering with an online influencer to promote your products and services. This collaboration can result in great reach, buzz, sales, and impact. 
Working with payroll or business influencers can help you build buzz around your services or solutions. 
Search Engine Marketing
Search engine marketing (SEM) is a marketing strategy that uses a business' website as a tool to get customers. It utilizes the Internet to persuade people who are searching for specific products and services that you happen to offer.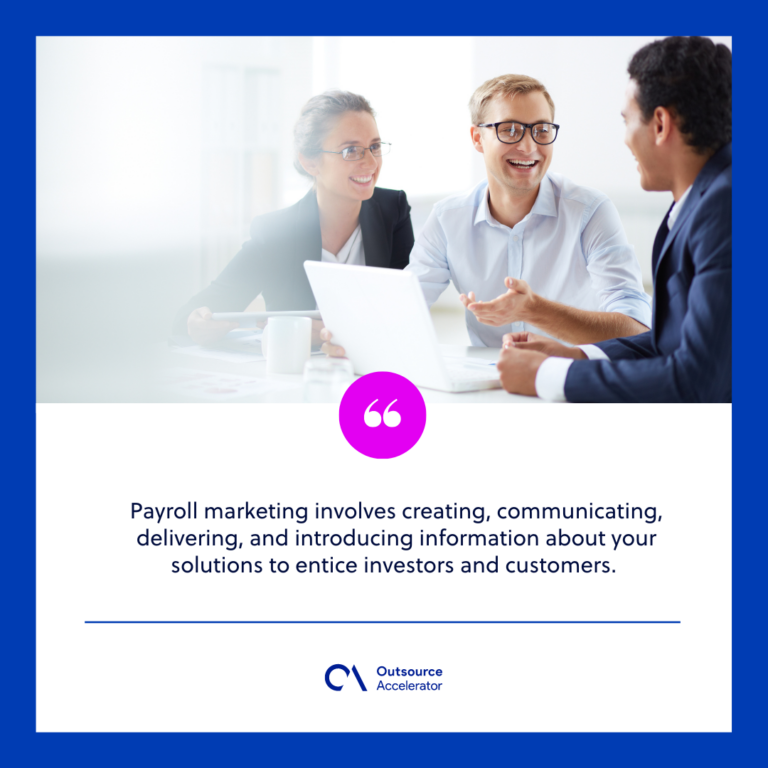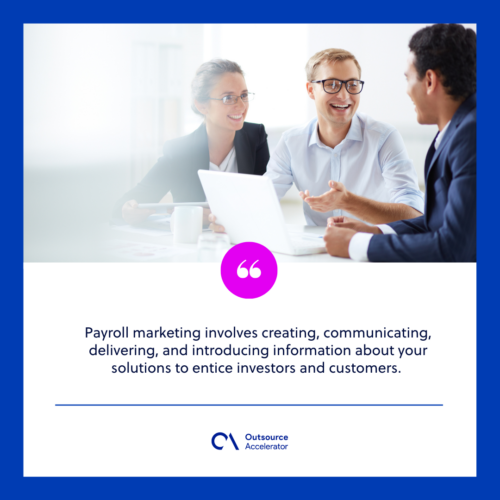 Importance of payroll marketing
Marketing your payroll services can help you get the word out about your business. Successful execution of payroll marketing activities offers many benefits, including: 
Attracting potential new clients

Increasing market share

Improved brand awareness

Employee retention
Optimizing your marketing strategy will allow you to reach new leads and clients, increase awareness for your brand, and ultimately hit your business goals. 
Businesses can help themselves by taking advantage of payroll marketing to attract new customers and build their brand identity. When a business is thriving, employees will be well compensated and taken care of.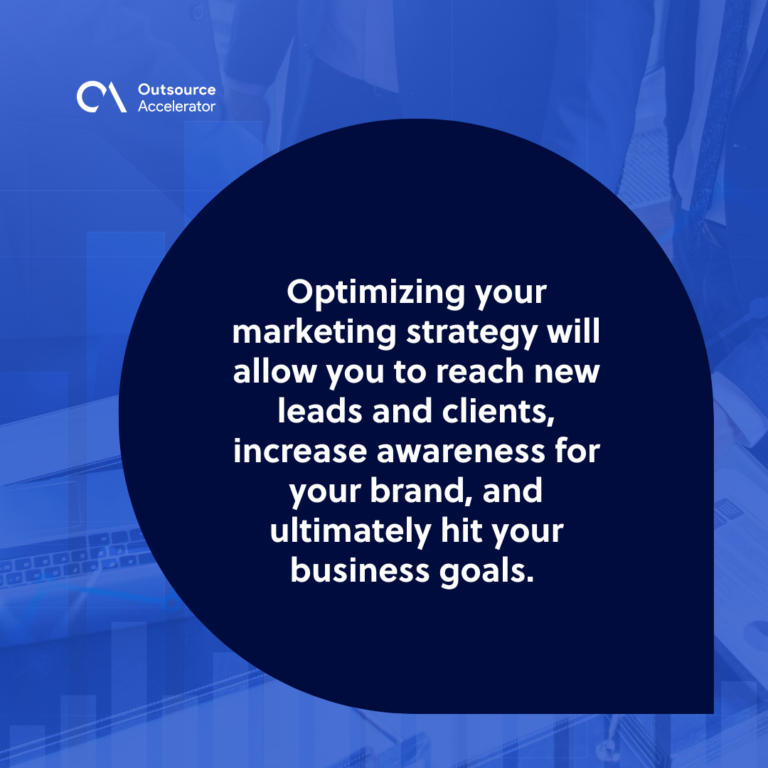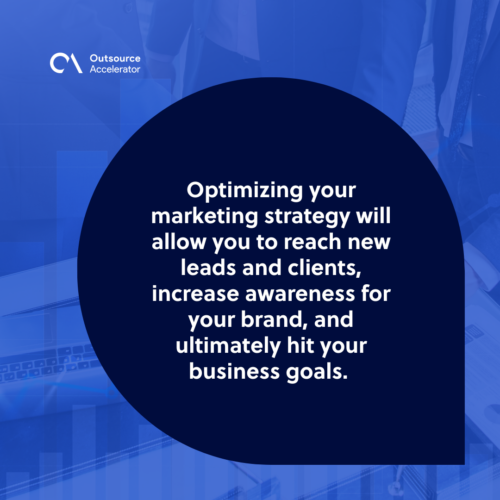 4 keys to successful payroll marketing
A clear and concise marketing plan is the first step to creating a successful payroll marketing program for your business. 
Being familiar with these marketing essentials will help you better understand how to create a marketing plan. 
Here are the four critical payroll marketing elements that you need to cover:
Define your target market
Marketing to every client at once is a recipe for trouble. Choosing your audience is best done through research and data gathering. You can start looking at various market research and your existing customers. 
It also helps to be on the lookout for the audience your competitors are cultivating. This will give you a firmer grasp of how you can differentiate yourself in the market and check if you are missing any untapped potential for your audience.

Set goals
If you want to improve your business and be more successful, it's worthwhile to set some goals. 
Setting Specific, Measurable, Achievable, Relevant, and Time-bound (SMART) goals can help you in many ways. You'll have a better chance of reaching your target if you have quantifiable objectives.
This will help you better understand what marketing campaigns you should be creating. Companies looking to drive website traffic can focus more on their SEO efforts, while those who want to increase brand awareness can try paid ad campaigns. 
Creating and sticking to your budget
When you start a new business, one of the most difficult tasks is allotting your marketing budget. If you don't set it upright, it's easy to lose sight of where your funds are going and run out just when you need more cash for a new project. 
You can use different formulas to determine your payroll marketing budgets, such as percent of sales, competitive parity, objective and task, and budgeting models.
Tracking and analyzing your payroll marketing results will also help your spend wisely. It lets you know what campaigns are working, allowing you to modify your spending.
Outline marketing strategies
A marketing strategy is a long-term plan for converting consumers. This typically involves developing brand value, messaging, data on target customer demographics, and other high-level elements about a product or service. 
Your marketing strategy should contain everything needed to meet your organization's target goals. It is a best practice to prepare strategies aligned with whatever business objective you may have, whether long-term or short-term.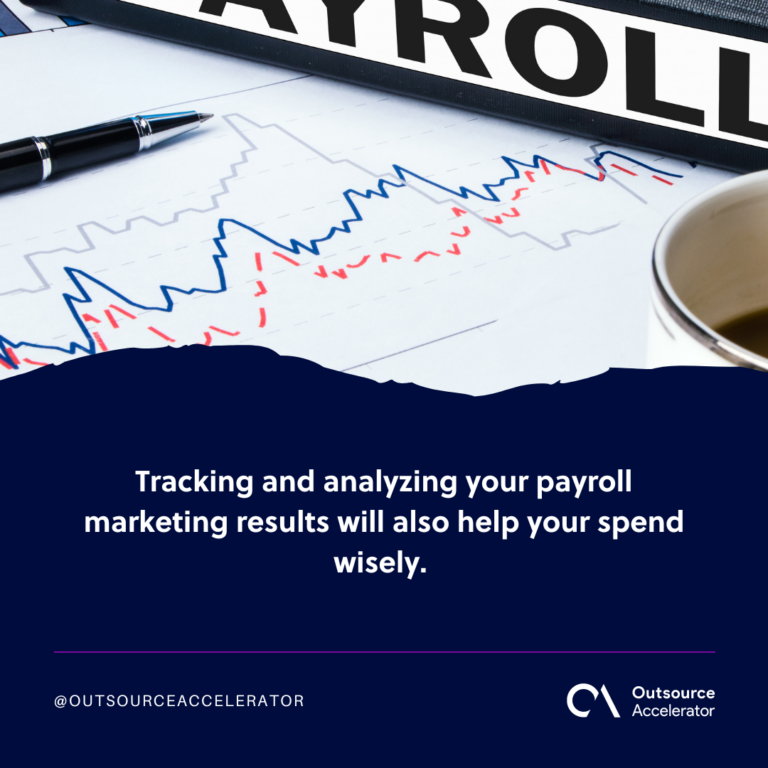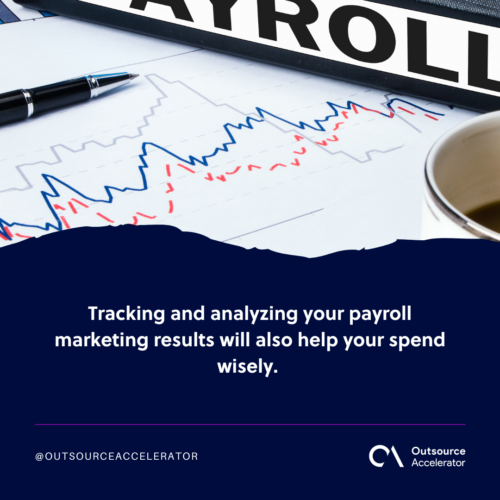 Leverage payroll marketing today 
It is important to have a strategy in place before embarking on any kind of campaign, no matter what industry you are in. 
The four keys outlined above are crucial in using marketing methods like social media or email marketing campaigns. These payroll marketing essentials can help you reach out to potential clients and build relationships with them over time.
It may be overwhelming, but outsourcing your payroll marketing to allows you to leverage the expertise of experienced marketing specialists at a lower cost.