Defining payroll as service and why your company needs it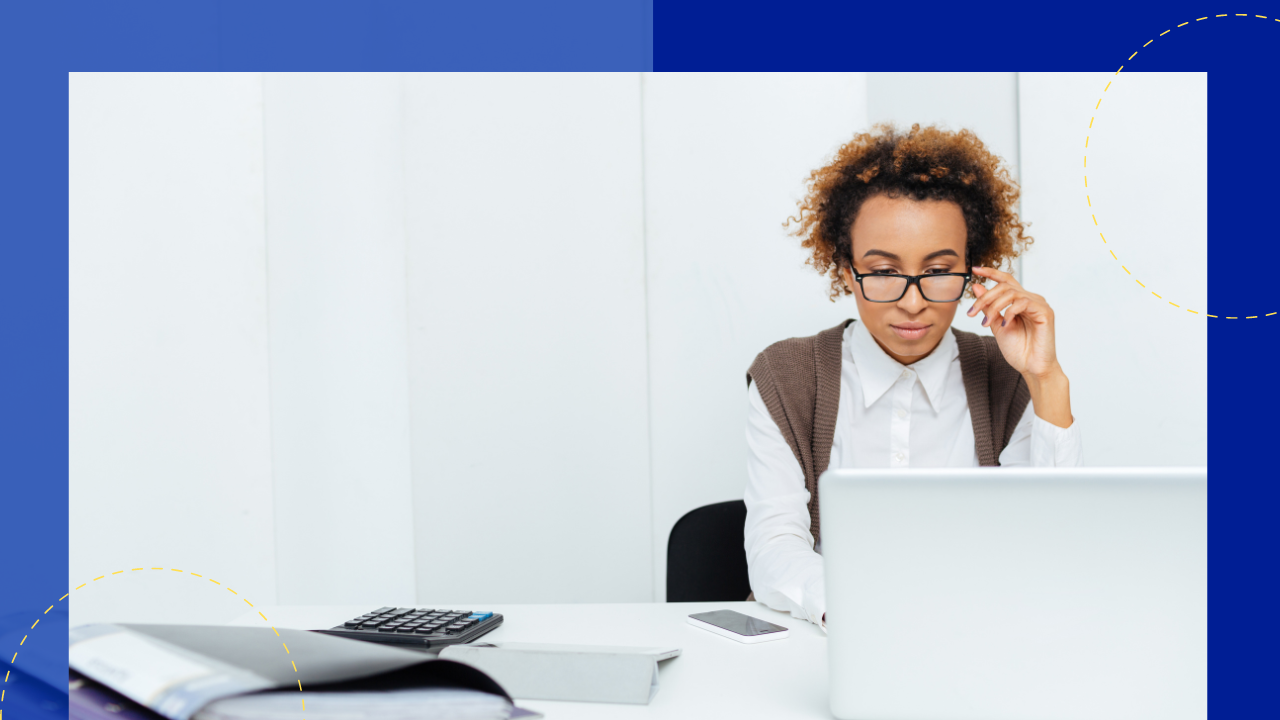 Defining payroll as service and why your company needs it
Getting paid is quite straightforward, but the process can be complicated and demands close attention to detail. 
Payroll processing requires extreme accuracy because employee payments are sometimes a business's largest expense. Even the simplest error can be expensive and time-consuming to correct.
While an automated payroll system is an option, most companies prefer to outsource their payroll as service. It saves them time and the complication it entails. They can also enjoy the many benefits that come with it. 
What is payroll as service?
Payroll as service is simply outsourcing payroll management and the associated administrative responsibilities to a third-party provider. 
This service usually takes care of the entire payroll procedure, from figuring up employee salaries and benefits to paying taxes and handling employee payments. 
Payroll as service comes with a range of features, including self-service portals, automatic payroll processing, compliance, and payroll reporting. 
The goal of this service is to streamline the payroll procedure, lower the chances of errors, and guarantee that the business complies with all payroll-related regulations.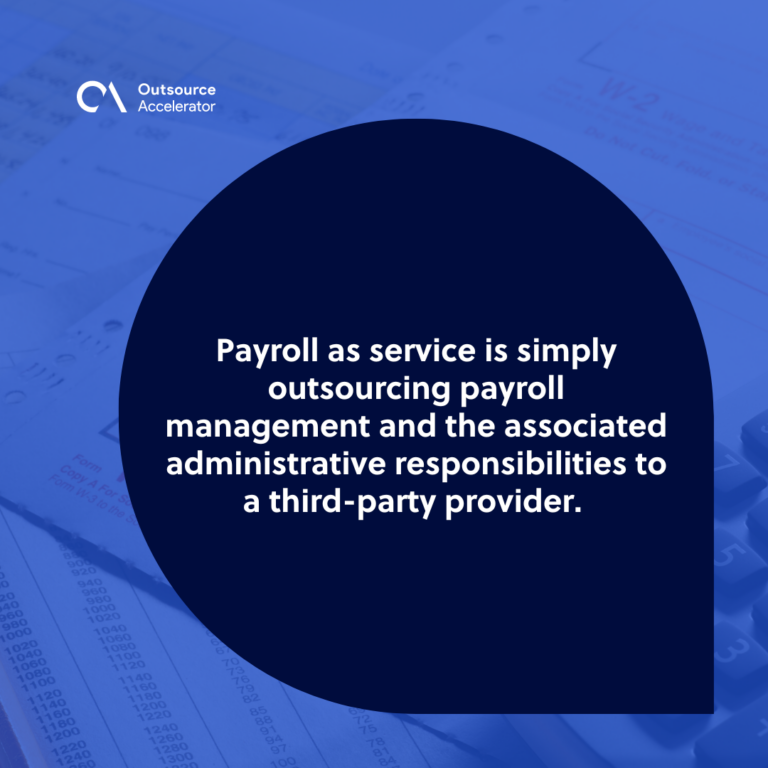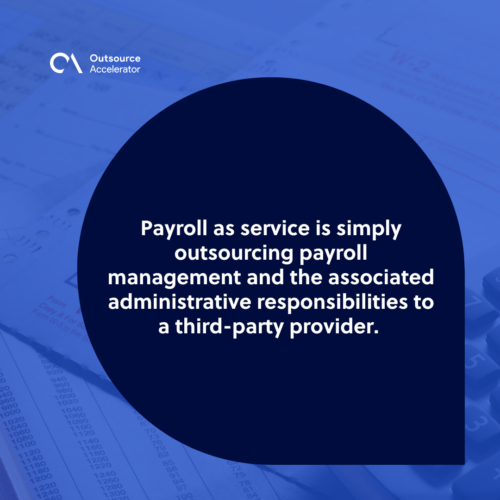 What is included in payroll as service
In most cases, payroll outsourcing companies provide more than just straightforward calculations. They also leverage technology to reduce time-consuming administrative tasks and produce an enjoyable work environment for employees. 
Payroll as service companies usually provide the following:
Automatic payroll processing
Automatic payroll processing refers to the use of software and technology to automate the payroll process. This eliminates the need for manual data entry and reduces the risk of errors.
With automatic payroll processing, employee salaries and benefits are entered into a system used to calculate payroll amounts and taxes. This information is then processed automatically, so there is no need to manually calculate and input data. 
The system also handles the payment of taxes, ensuring that the company complies with all payroll-related tax regulations.
Tax issues
Tax issues are a major concern for companies that use in-house payroll. Payroll taxes are complex and constantly changing. Companies must stay up-to-date with the latest tax laws and regulations to avoid penalties and fines. 
With payroll as a service, tax issues are managed by experienced payroll experts who are constantly updated with all payroll-related tax laws and regulations. 
Outsourced payroll personnel calculates and withholds the correct amount of taxes from employee paychecks. They also file tax returns on the company's behalf and make tax payments to the government. 
Businesses that outsource payroll as a service can reduce the risk of failing to comply with payroll tax requirements and financial penalties. 
The provider's expertise and resources guarantee that payroll taxes are calculated and processed correctly. This helps reduce the risk of errors and ensure compliance with all payroll-related tax regulations.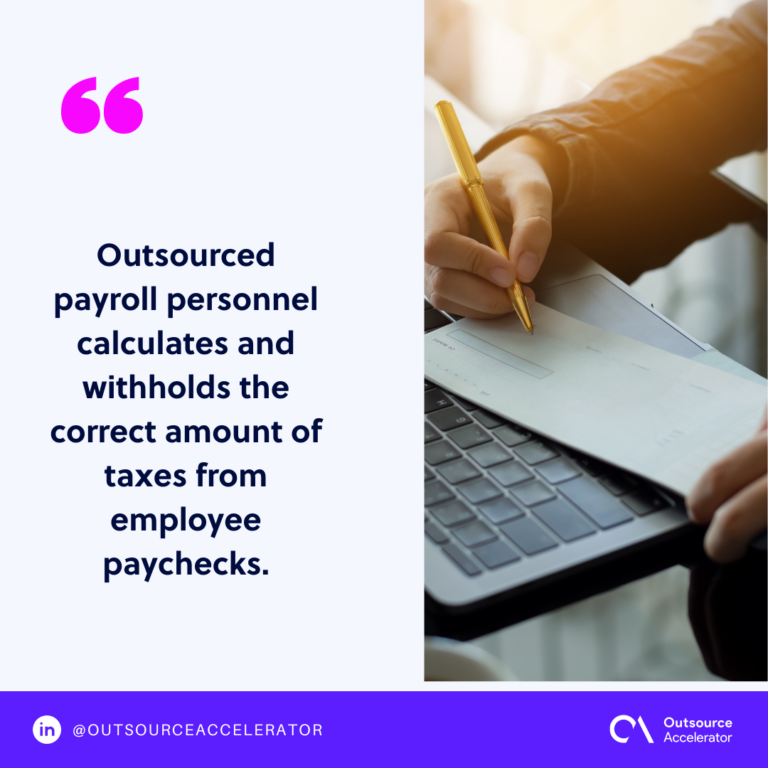 Compliance expertise
Outsourcing payroll as a service means having access to a team of experts with extensive experience with payroll compliance. 
Payroll compliance involves following federal, state, and local laws related to payroll taxes, minimum wage requirements, and employee benefits. 
These professionals have in-depth knowledge and understanding of payroll-related laws and regulations. They also keep themselves updated on the new laws and regulations on taxes and wage requirements, ensuring that the company complies with all the relevant ones. 
Payroll reporting
Payroll reporting involves preparing and disseminating different reports that provide payroll-related information. This includes employee compensation and taxes. These reports are important for different reasons, such as: 
Management decision-making

Regulatory compliance

Financial reporting
With payroll as a service, the provider is responsible for generating and delivering accurate and timely payroll reports. 
These reports contain data on employee paychecks, deductions, taxes, and benefits. Outsourced payroll staff can also generate reports on specific aspects of payroll, such as overtime pay and monetary incentives.
Employee self-service
Payroll as a service also comes with an employee self-service feature. This gives employees online access to their payroll information and allows them to manage certain payroll-related tasks.
This feature can include the ability for employees to view their pay stubs, tax forms, and other related documents online. It also allows them to make changes to their personal information, such as updating their mailing address or tax withholding information. 
Why you should outsource payroll as service
In recent years, many businesses have increasingly turned to outsource payroll as a service. Emapta is one example of a firm that can take care of this for you.
Here are five reasons why outsourcing this service is good for any business.
Increased productivity
Payroll outsourcing gives the company's in-house team more time and resources. Processing payroll can be labor-intensive and complicated, particularly when dealing with tax regulations, employee benefits, and other compliance concerns. 
By outsourcing payroll, companies can concentrate on managing and expanding the business while a specialized team of professionals takes care of all payroll-related activities.
Reduced costs
Payroll outsourcing can also help companies save financial resources. Businesses can save money and divert those resources to other parts of the organization. 
Plus, it can also offer economies of scale, enabling them to give clients affordable services.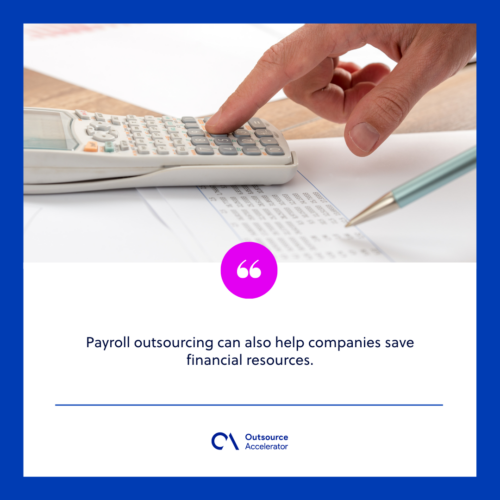 Avoid penalties
Outsourcing payroll can also help companies avoid penalties associated with calculation errors. 
Laws and rules governing payroll taxes can be extensive and challenging to understand. Companies could incur fines from the government if they calculate payroll incorrectly. 
Because payroll service providers are knowledgeable about tax rules and regulations, outsourcing guarantees that payroll is done appropriately.
Access to a team of experts
Businesses can also gain access to a team of professionals with an extensive understanding of tax and payroll regulations through payroll outsourcing. 
These professionals can assist with compliance-related questions, provide information about evolving requirements, and offer support whenever required. 
Outsourcing payroll companies frequently have the most recent equipment and technology to guarantee the precision and effectiveness of your payroll processing.
Enhanced security
Finally, outsourcing payroll can enhance the company's payroll data security. Payroll service providers use modern security measures and technology to protect data from theft, loss, and unauthorized access. 
By outsourcing payroll, companies can ensure that their private payroll information is safe and secure.
Your company needs payroll as service
Payroll as service is a comprehensive solution for managing payroll and the administrative tasks associated with it. Just like other outsourced services, it also offers a wide range of advantages. 
Payroll processing is not just a time-consuming process. It is also complicated and a huge challenge. There are a lot of rules and regulations that business owners need to know and update themselves with. 
Being up-to-date is extremely important. Otherwise, the business might lose a fortune in fines and penalties. That is why payroll as service can be classified as a basic necessity of any company. 
With a team of highly-qualified professionals and advanced software technology, businesses that outsource payroll as service can have peace of mind. They no longer have to worry about the hassle of payroll processing.