Best payment service providers for your business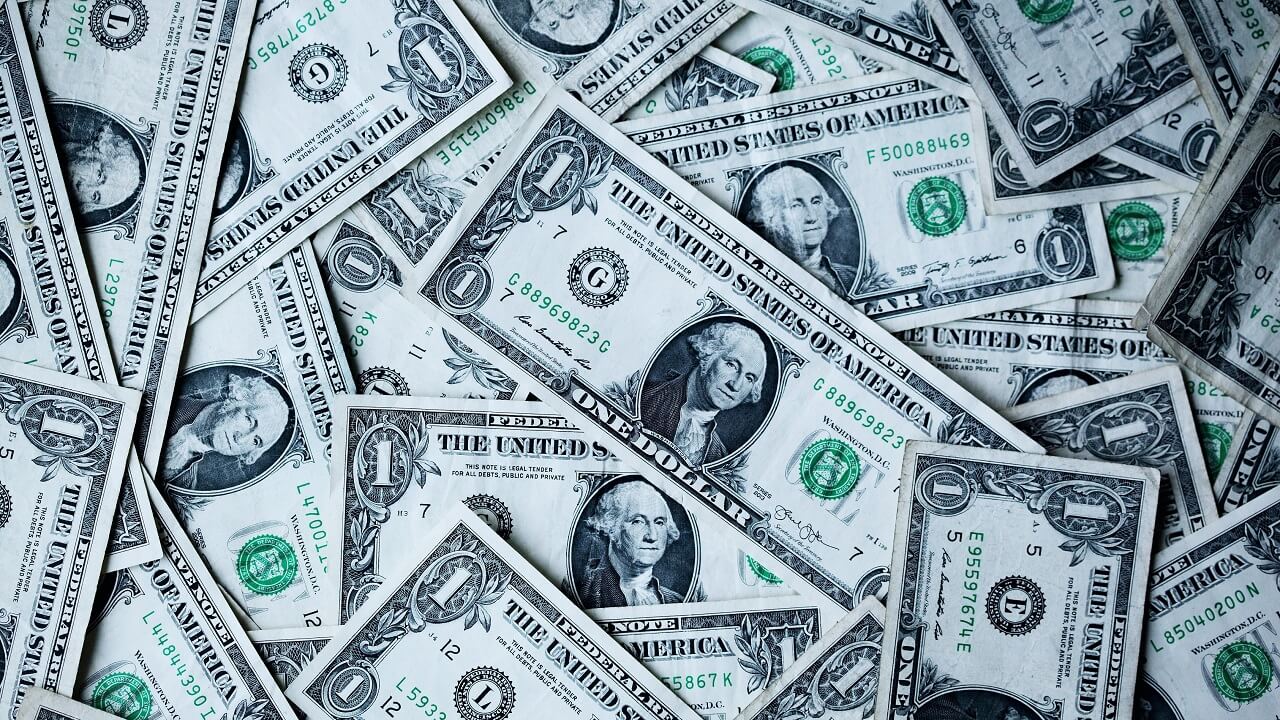 Best payment service providers for your business
This article explores the different payment service providers and digital payment services in the market and how it eases the payment process for customers, freelancers, and businesses.
In today's world, almost every work task we do can now be done with ease, remotely online. With a click of a mouse, everyone can post pictures, read the news, check the weather, even shop online and transact through government agencies. Work has also become easier and more accessible through the internet. In general, life has become easier and fast-paced.
With this, businesses, especially SMEs and startups, also tend to keep up with technology. They come up with many ways of reaching their customers and get in touch with them over the internet. They contract freelancers for small projects. And when deals and transactions are done, payment then follows.
What is a digital payment?
A digital payment is a form of payment done through electronic devices. This is how clients send and receive payments for rendered goods and services. There are different instruments used in digital payment: 
Credit transfers – these include internet or wire transfers, EFT credits, ACH, SMS, or mobile payment

Direct debits – where the payee initiates debits on the payer's account 

Card payments – which require the use of plastic cards issued by companies such as Mastercard and Visa
How digital payment works
For a digital payment to take place, the client must have a payment processor set up where they can send or receive payments. The processor may be linked to their bank account for easier cash flow. For payments, especially in business-to-business (b2b) transactions, the user must transfer a specific amount through the payment processor.
The processor will encrypt this transaction and authorize it if it's legitimate. There are ways a payment processor will determine the legitimacy of the transaction. Some requests for refundable fees to be deducted and returned immediately, while some lets the issuing bank or card company do their verification. 
Once authorized, the payment will be sent by the bank immediately to up to 3 days, depending on the duration.
Payment service providers
Different payment service providers offer different features, from purely ACH transactions to mobile payments. Whatever the platform, they all aim to provide fast and easy transactions for freelancers and businesses.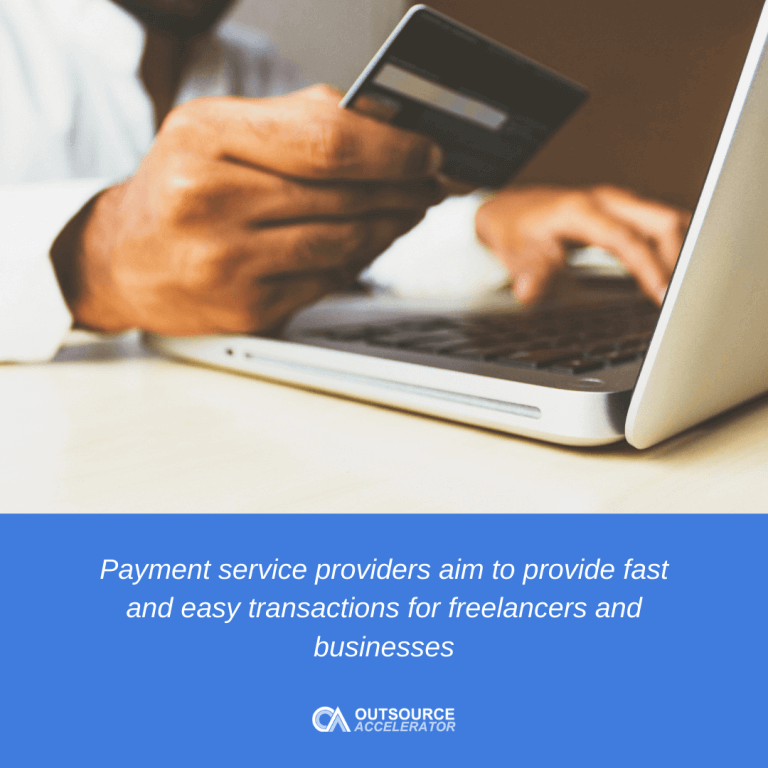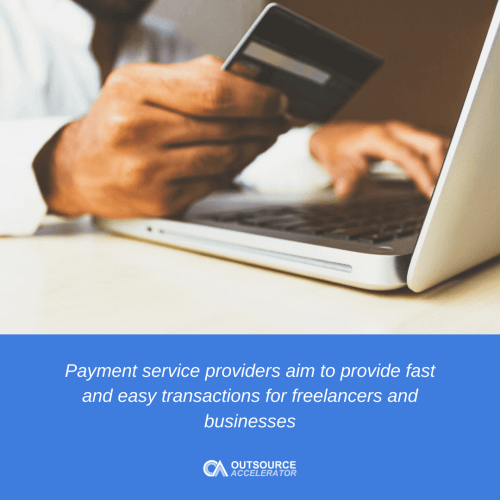 Some of these payment service providers include:
Payoneer


Payoneer is a leading global payment service provider that lets you manage cross-border transactions in real-time. Its user-friendly platform is perfect for freelancers, SMEs, and enterprises, and it fits whatever their transaction needs.
Founded in 2005, Payoneer is a trusted partner of different marketplaces, including Amazon. It is used by more than 4 million users worldwide and is available in 200 countries. It has garnered 5 major awards and 6 multi-jurisdictional compliance licenses from different countries.
Payoneer users can send and receive payments, make requests, and monitor their accounts within the website. Transaction reports and monthly statements can be easily generated and downloaded in .pdf or .xlsx formats in case they need physical records of their transactions.
They are provided with virtual accounts for each currency (USD, GBP, EUR, etc.) so they can transact in different countries with minimal fees. Receiving payments is free and withdrawable through local bank transfer. For users who don't have a bank account, Payoneer offers a Prepaid Mastercard which can be used in ATMs worldwide.
With regard to safety, Payoneer uses strong encryption to protect its users' personal data. It also sends an email notification every time a transaction is made to prevent suspicious activities over their accounts. 
PayPal


PayPal is an online payment solution with different ways of sending and receiving payments. It is recognized by different marketplaces worldwide and supports more than 100 currencies for payments.
The platform works the same way as Payoneer. However, unlike its competitor, withdrawal limits apply to users with unverified accounts. To remove this, users must link their bank account or credit card. Paypal will then deduct a refundable fee and send a 4-digit code reflected in their bank statements. After verification, their limits will be removed and they can enjoy unlimited withdrawals.
Basically users can transact in USD and their default currency, but they may add another currency whenever they need it. For businesses with websites, they can add a PayPal button to their page or a PayPal cart for online shops.
Meanwhile, freelancers can create their own PayPal.me link, a Social link they can post to their social media pages or send to their clients. Buyers with PayPal accounts can also access the OneTouch button for faster checkouts with one click. The platform also offers a debit card exclusively to US residents.
Like Payoneer, PayPal also uses strong encryption to protect the personal data of its users. The platform also has a PCI compliance certificate so one can assure the security of their personal details in the account.
Skrill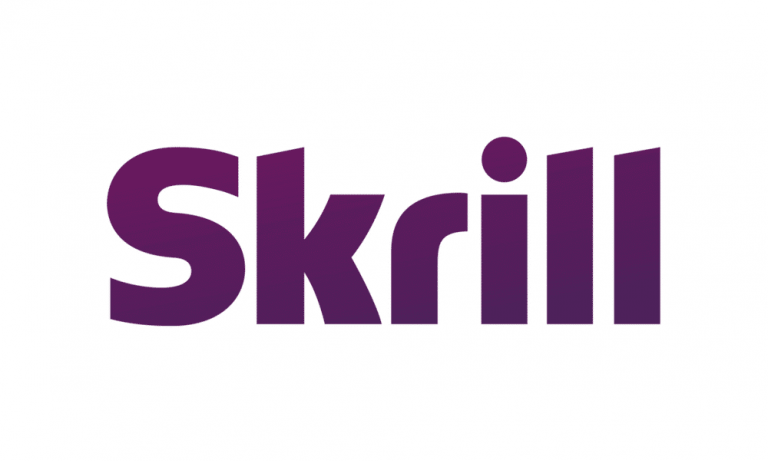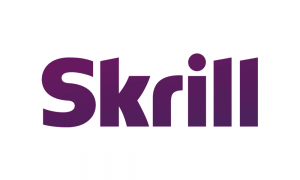 Skrill is an e-commerce payment platform that allows sending and receiving international payments at a low cost. Founded in 2001, Skrill has become a popular payment solutions alternative due to its international money transfer fees and the ability to enable SMS transactions. 
Skrill supports 40 currencies in different countries. However, unlike the first two, Skrill only accepts payments in USD, EUR, and GBP for its international users. But they can convert their payments to their local currency using the platform and transfer it to their local bank account. For businesses, the platform has a one-tap feature that they can include in their websites for instant payments to their accounts.
Safety-wise, aside from encryption, the platform is accredited by the Financial Conduct Authority (FCA) in the UK, so their users can be protected from potential money laundering schemes within the site. Two-factor authentication for accounts can also be enabled using authenticator apps on smartphones to prevent account hacking. 
Among its competitors on the list, only Skrill has a VIP program available to its US clients. To obtain this, users must regularly use their accounts, whether sending and receiving payments, paying for game credits, or trading forex or cryptocurrencies.
TransferWise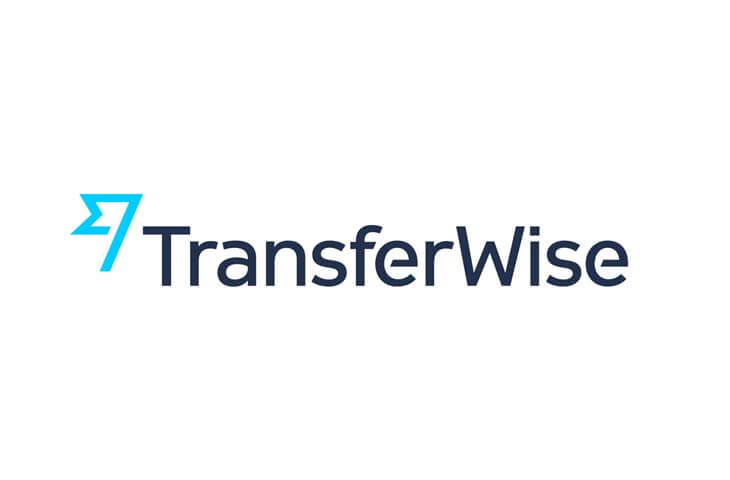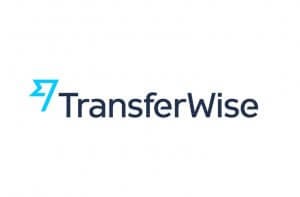 TransferWise is an online payment platform founded in 2011, with over 3 million customers in 59 supported countries to date. The platform supports more than 750 currencies including USD, GBP, EUR, AUD, and CAD. Like Payoneer, it provides multiple virtual accounts to its users for each currency, offers low-cost exchange and transfer fees, and receiving payments for free. 
A borderless account may hold up to 30 currencies and users may switch them instantly. When doing a currency exchange, the platform uses the mid-market rates for fair exchange and to keep their exchange fees at a low cost. Like most of the payment platforms, TransferWise offers a debit Mastercard to easily withdraw payments through ATMs worldwide.
This card can also be managed and locked through its mobile app for safety purposes. Freelancers may request for payments using the platform and generate monthly statements for their physical record. Businesses, meanwhile, can do batch payments for their payroll or recurring invoices in one go by uploading a .csv file. Batch payment templates can be found at the platform as well.
To provide the utmost safety for their users, Transferwise is regulated by the FCA to protect them from illegal activities such as fraud and money laundering. 
Google Pay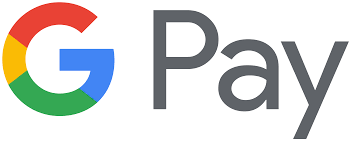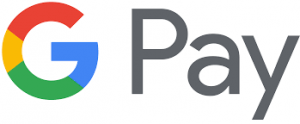 With the rise of digital payment platforms, there is no wonder this innovation has reached its way to smartphones. What was once taking up to days of processing can now be covered instantly with one tap. The last item on the list, Google Pay, is included in these innovations. 
A merge of Google Wallet and Android Pay, Google Pay is an online platform where one can send and receive payments through mobile phones. It is currently available in 30 countries including the US, Brazil, Chile, most parts of Europe, and some parts of Asia. Since it's the youngest in the list (2018), the platform is still under development and will soon be available to other countries. 
Users with a gmail.com email address don't need to register for the services since it is a part of the Google network. They may link their bank account and credit cards instead to start using the service. With this, users can send and request payments even through Gmail.
The platform also uses near-field communication (NFC) technology so it can be used to pay in select physical stores, aside from online payments. Businesses may also enable Google payments to their websites to enable receiving payments from their clients.
Top payment service providers
There are now a lot of different online payment providers on the market. We suggest that when considering your payment platform, that you consider the safety, security, convenience and cost of each option.  The four digital payment services we outline above – Payoneer, Skrill, TransferWise and Google Pay – are, in our perspective, the best options in the market.