Definition
What is B2B payment?
Business-to-business (B2B) payment refers to payment within businesses in exchange for goods and services. Whenever one business invoices another business is a b2b scenario. These payments can be sent and received through the following channels: cash, wire transfers, checks, electronic bank transfers, ACH payments, credit cards, and online payment platforms.
With the help of the internet, B2B payments can now be done quickly and instantly. Payment solutions like Payoneer have now emerged to provide the needs of businesses, be it small-and-medium enterprises (SMEs), startups, or enterprises.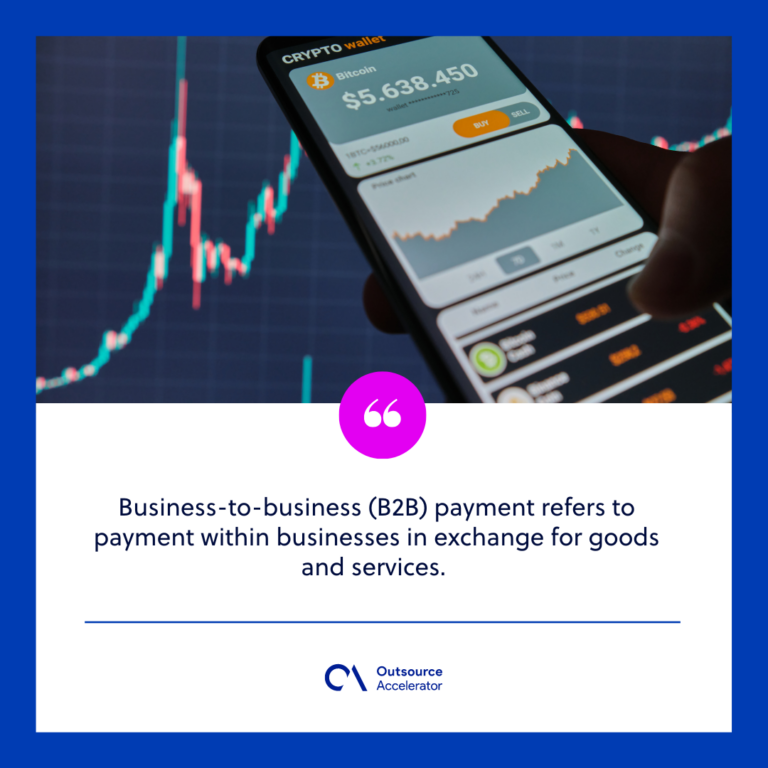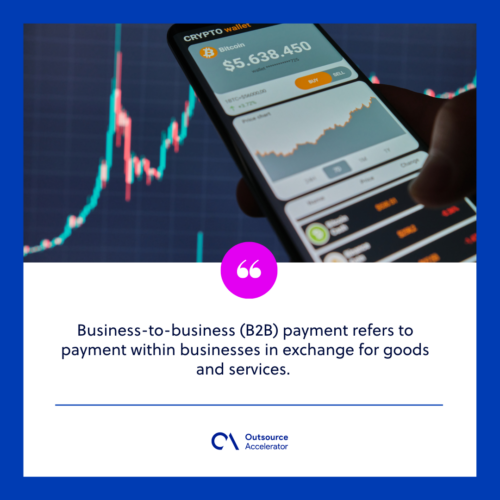 B2B payment solutions
Most businesses still prefer check payments and wire transfers for clients within their country's jurisdiction. Clearing of such payments may take up to three banking days, depending on their clients' branch of account. However, this method may be costly for a business in the long run, with additional fees for wire transfer itself on top of the amount to be transferred.
Outsource Accelerator provides you the best outsourcing companies in the Philippines, where you can save up to 70% on staffing costs. We have over 3,000 articles, 200+ podcast episodes, and a comprehensive directory with 700+ BPOs… all designed to make it easier for clients to learn about, and engage with, outsourcing.