Automated Clearing House (ACH)
Definition
What is the Automated Clearing House (ACH)
Automated Clearing House (ACH) refers to a network of financial transactions that specializes in coordinating and clearing electronic payments and transfers. This is popularly known as direct deposit, direct pay, or electronic check. With this, high-volume payments or transfers can be processed easily.
The National Automated Clearing House Association (NACHA) currently handles this network in the United States since 1974 and the Bangko Sentral ng Pilipinas is its counterpart in the Philippines.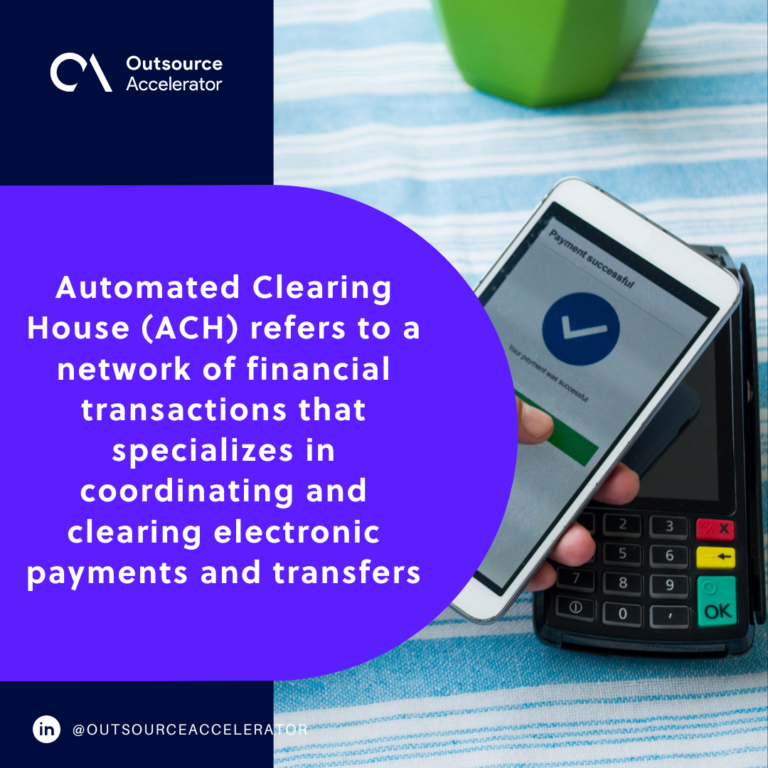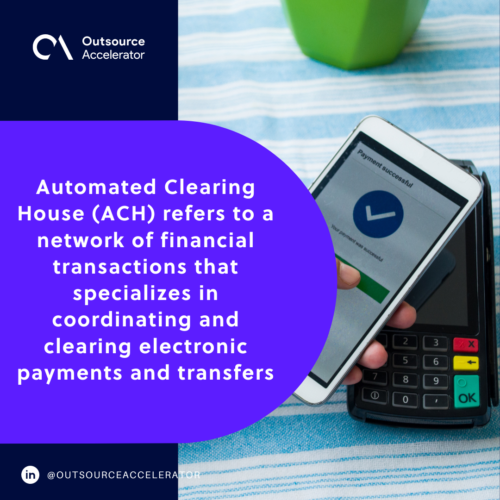 ACH payments in businesses
ACH payments in businesses are done through bank transfers from one's business checking account to another. Payments are usually sent and received within three days. ACH fees may also apply, depending on the volume of transactions done.
Outsource Accelerator provides you the best outsourcing companies in the Philippines, where you can save up to 70% on staffing costs. We have over 3,000 articles, 200+ podcast episodes, and a comprehensive directory with 700+ BPOs… all designed to make it easier for clients to learn about, and engage with, outsourcing.