Overcoming outsourced accounting challenges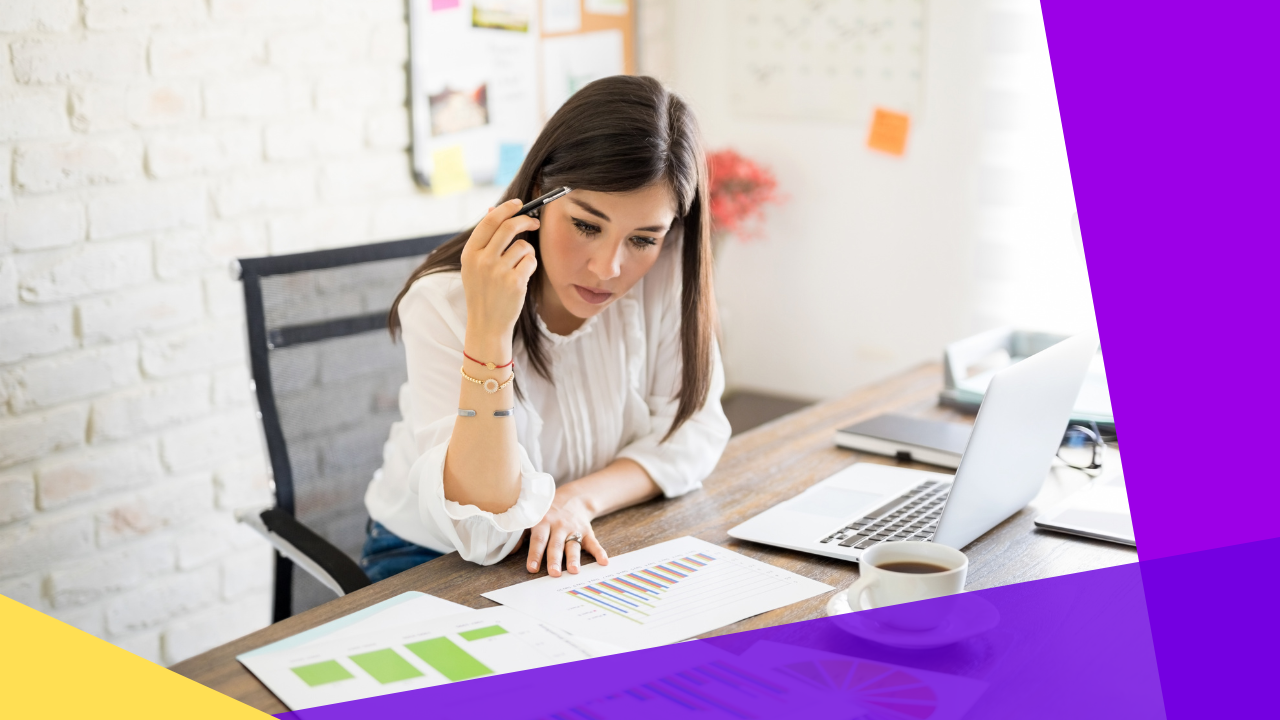 Investopedia defines accounting as a business process of recording, summarizing, analyzing, and reporting financial transactions. Companies, may it be already a big business or just a start-up, choose to outsource their accounting. It's best that this role is to be handled by a professional bookkeeper or accountant upon making changes or other decisions for their firms. 
Why business outsource their accounting functions
Here are three main reasons why firms opt to outsource their accounting services:
Technology is getting more advanced 
As we live in this modern age where technology has made a lot of things in our lives easier, we can't deny that it has also made our livelihoods complicated.
This includes the extra need for security in our financial data, business transactions, and bookkeeping, among others. While this has amplified the importance of the role of accountants over the years, technology has also made it possible for companies to outsource their accounting functions. 
Outsourcing can solve the labor shortage
Outsourcing gives firms the chance to hire professional accountants to carry out a wide array of accounting and financial tasks. 
Outsourced accountants also come at a lower rate compared to in-house staff while getting a great quality of work. This resolves your labor shortage issues while helping you to cut expenses.
Gives you access to skilled talent
If you want someone to do a specific task, you would naturally want someone who has the knowledge and expertise in doing so. Having the right person to do the job is valuable for business growth. 
ConnectOS team of experts connects businesses with high-quality offshore accounting staff to handle almost everything in accounting and finance to help them to boost productivity, profits, and scalability.
Knowing that skilled accountants would be handling financial tasks for you eases all your worries about doing it the best way possible.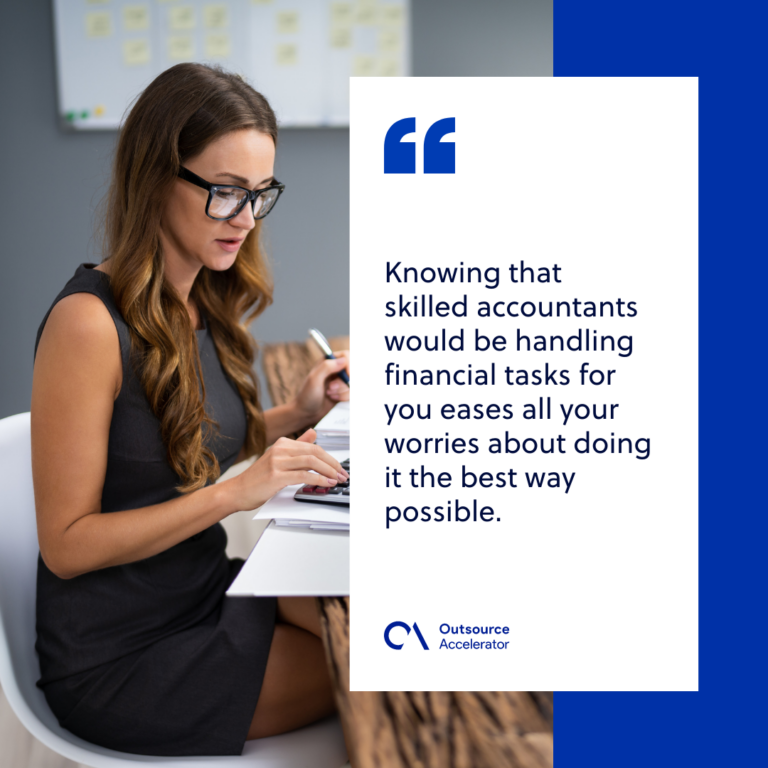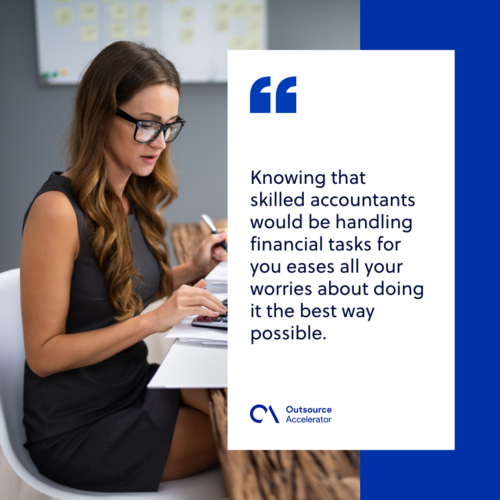 Outsourced accounting challenges and how to overcome them
Challenge #1: Knowing the scope of support
A startup is going to have different transactional support needs compared to a company that has already made a complex arrangement of business units. Even if both of these companies outsource accounts payable support, for example, the scope of that support is going to vary. 
Even at the onset of outsourcing your accounting, you'll face this tricky fact that you have no choice but to work on.
Solution:
The key is to identify your objectives and estimated results.  Then, weigh them against your business' current Key Performance Indicators or KPIs.
You can tally the number of hours teams spend on accounting and financial tasks and identify the shortages within the organization.
Challenge #2: Having realistic expectations
Unmet promises will disappoint your clients or business partners and leave a bad impression on how your business handles tasks such as accounting.
However, if you have a clear understanding with your accounting partner upfront, you can avoid surprises later, especially when it comes to the contract.
One of the most common outsourced accounting outsourcing challenges happens when clients feel abandoned after the contract is signed. The best way to keep unrealistic expectations at bay requires transparency on both ends.
Solution:
Find a reliable external provider and they will ensure that you will be provided with specific costs, timelines and expectations before you sign a contract. 
Make sure you also have access to and control over every contract and report that is made. The client should know what realistic options they have and how much it costs, or whether it works for them in the long run. These should be discussed before they sign a lengthy contract. 
Any adjustments should also be made collaboratively to make sure both parties are on the same page.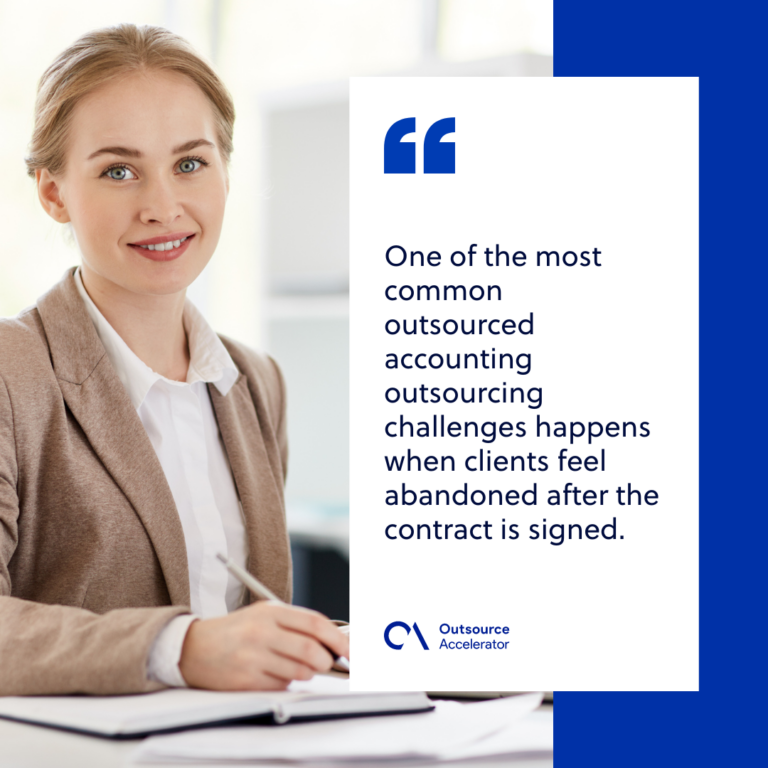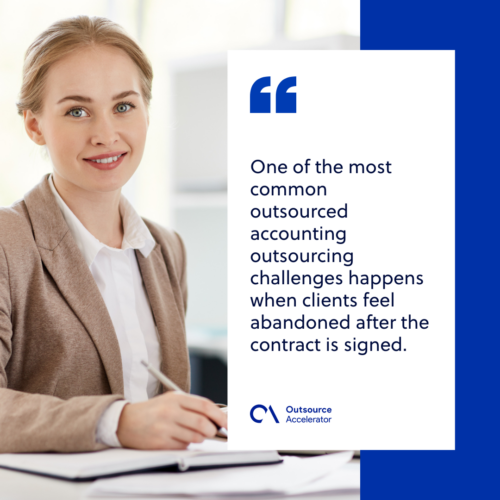 Challenge #3: Maintaining control
First-time BPO clients commonly fear low quality service, mismanagement, and a loss of control—and that's completely normal. 
A reliable outsourcing partner will include you in the decision-making process to avoid these issues. Look for a provider who is passionate to learn about the ins and outs of your business, including your history, work culture, and processes.
Solution:
Take your time in finding the right provider, and don't hesitate to lay down every single way you want your processes to be handled.  Determine the level of involvement that you want to have in the day-to-day operations. This ensures you get the level of support you need while still having  control to ensure that operations run smoothly.
Good communication and transparency are the keys for a successful business partnership. If there are any spots for improvement, both parties should be allowed to ask questions and make changes if necessary for process enhancement.
Challenge #4: Working across different time zones
If you are a business owner or a manager, you would definitely factor in the ability of your team members to meet their deadlines that are crucial to the flow of business.
You might wonder if your offshored teams can navigate given such time differences, or if they can actually deliver the desired results you´re looking for. Another concern is being able to communicate with your outsourced team – who are most likely 12 hours away.
Solution:
The thing about offshore outsourcing is, they adjust to the clients' working hours. There is absolutely no need to worry about time zone differences, since BPO employees can work whenever you work.
Further, reputable providers such as Staff Domain offer competitive night shift differential rates. Once employees are compensated and appreciated for their efforts, rest assured that you'll rarely face outsourced accounting challenges throughout your outsourcing journey.