The Build-Operate-Transfer (BOT) model is probably the best-kept secret in outsourcing.
While most outsourcing firms offer this service, they generally don't promote it (for obvious reasons).
It offers extreme flexibility, cost-effectiveness, and autonomy, allowing your business to economize at your own pace.
So what is it?
BOT evolved from the typical journey many SMEs take when outsourcing.
SMEs usually need a lot of support at the beginning of their journey. However, they become progressively independent, seek progressively less oversight, and consequentially want a discount on intermediary fees as time passes.
As they build their offshore team to 20+ people, people inevitably look around and see that they can save a lot of money if they go out and lease their own office space and manage their team themselves.
A few then start the process of incorporating and eventually moving out on their own.
There were (and still are) many BPOs that resisted this migration. They tried to lock people in and discourage them from leaving. However, the more progressive BPOs decided that it was better to help people on their journey, and the BOT model was born.
BOT breakdown
(i) During the build stage, the outsourcing company handles all the administrative and legal matters, including setting up the infrastructure and office spaces and providing the personnel and other necessary resources.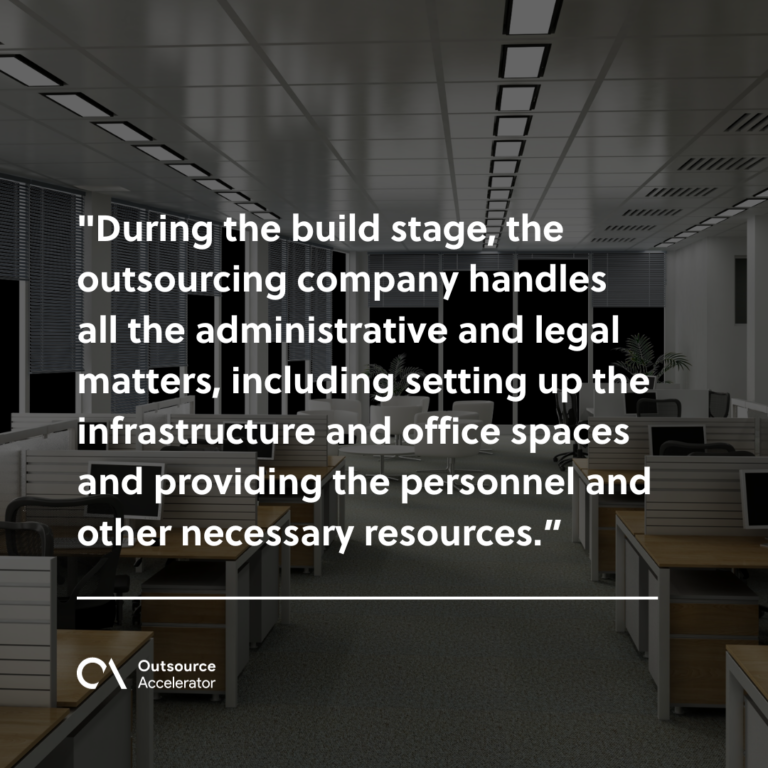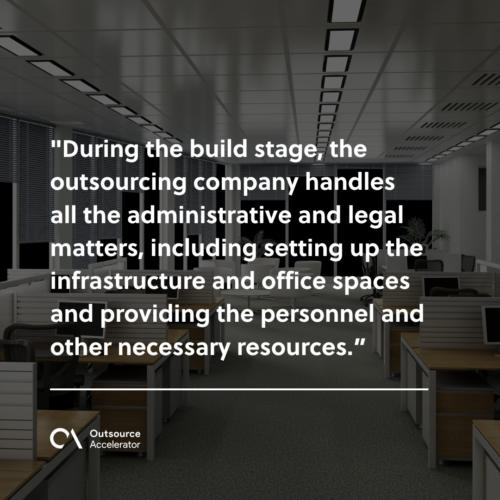 (ii) During the operation stage, all services, including human resources (recruitment, training, etc.), finance and accounting (expenses, payroll, etc..), facilities and IT support, quality assurance, etc., are provided and managed by the outsourcing company.

(iii) During the transfer stage (which may come earlier or later than the contract period), when the company determines that it can take on the entire operation and choose to buy it, the outsourcing company will help the transition until it is out of the picture.
When?
You don't need to decide if you want to BOT from the start. However, if you set up with BPO that does not offer this service, then it would be hard – or expensive – for you to transfer out later. So it's wise to check that your outsourcing firm offers such services – or at least supports the notion of an eventual transfer out.

Note: BOT applies to larger offshore teams of 20+ staff. It does not make financial sense to incorporate, employ, and provide infrastructure for smaller teams.

As you scale, the more comprehensive BPOs can support many complex professional services associated with incorporating a company, managing the HR and payroll, and finding, leasing, and renovating office space.

Outsourcing can be an all-in turn-key solution, or as various sub-services selected from a menu.
Word of caution
It is really critical that you don't underestimate the complexity, cost, time taken, and level of bureaucracy associated with incorporating, employing, and setting up infrastructure in the Philippines. It is much more involved than it looks.

So, use the outsourcing firms as your partners, but ensure they work in your best interests.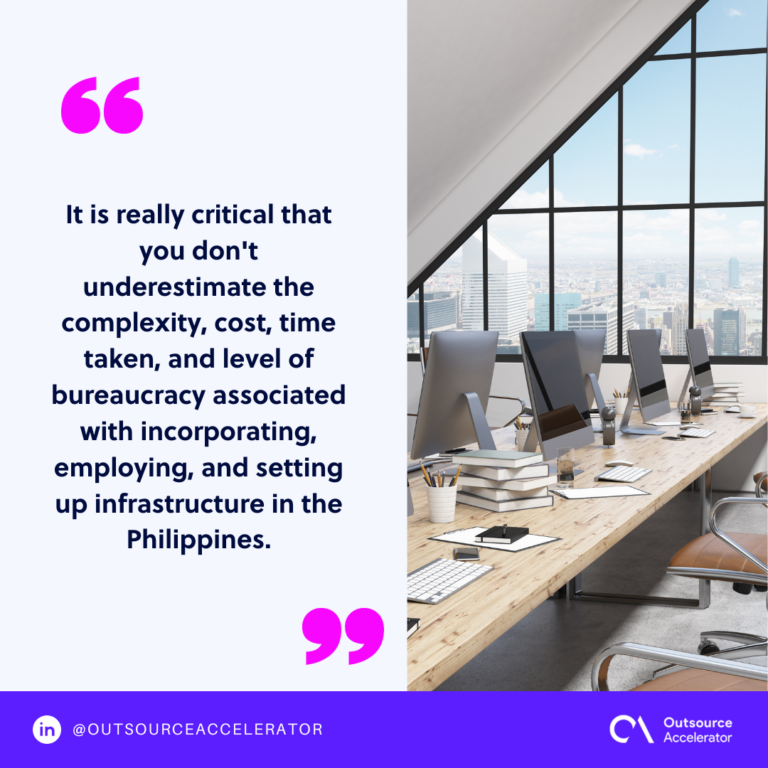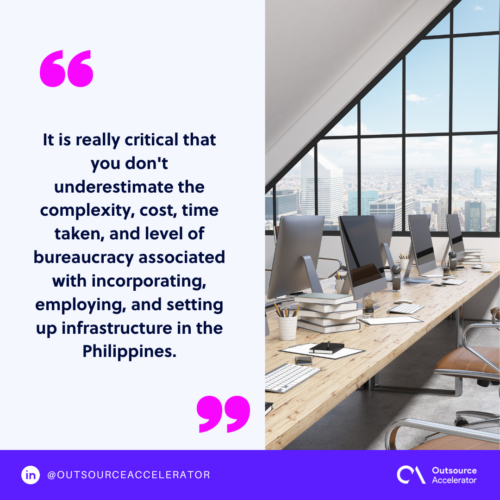 The question for your business
Are you avoiding outsourcing because of the 'commitment'?
Read more thought leadership articles here: