"What do outsourcing firms actually do?"
People get confused by outsourcing and are even more mystified by outsourcing firms.
That's probably the main reason why every business isn't already leveraging a global workforce.
What do offshore firms do exactly, and how do they add value?
Firstly, the word 'outsourcing' is completely misleading. The industry is broadly referred to as "outsourcing", but most SME clients dont actually 'outsource' their staff or functions.
A more accurate name is "staff augmentation," "staff leasing," or "offshore staffing." But hey, it seems we're stuck with the outsourcing moniker.
In short, offshore staffing firms facilitate global employment. And if they are doing an excellent job, the facilitation is seamless and almost invisible.
While it's increasingly easy to hire offshore staff direct, I believe outsourcing firms are invaluable partners. Unfortunately, their value proposition is often overlooked and underappreciated.
So, what do they do? Here's the low down:

⇨ Recruitment, selection, onboarding: Knowing how to navigate an offer market like a local. Understanding who are the good people, how to find them, and pay them the right money.

⇨ Employment, compliance, payroll: Yes, people should be properly employed, receive benefits and be compliant with local labor laws.

⇨ HR, staff engagement, retention, development & evaluation: Managing staff well, at scale is a hornets' nest.

⇨ Fast responsive expansion or contraction of teams: Allowing quick and efficient scaling (or downsizing) of the team as required.

⇨ Cultural alignment and navigation: Getting people across the world to be aligned and work effectively is a fine art.

⇨ Payment, invoicing, account management: Tying everything together into one simple package.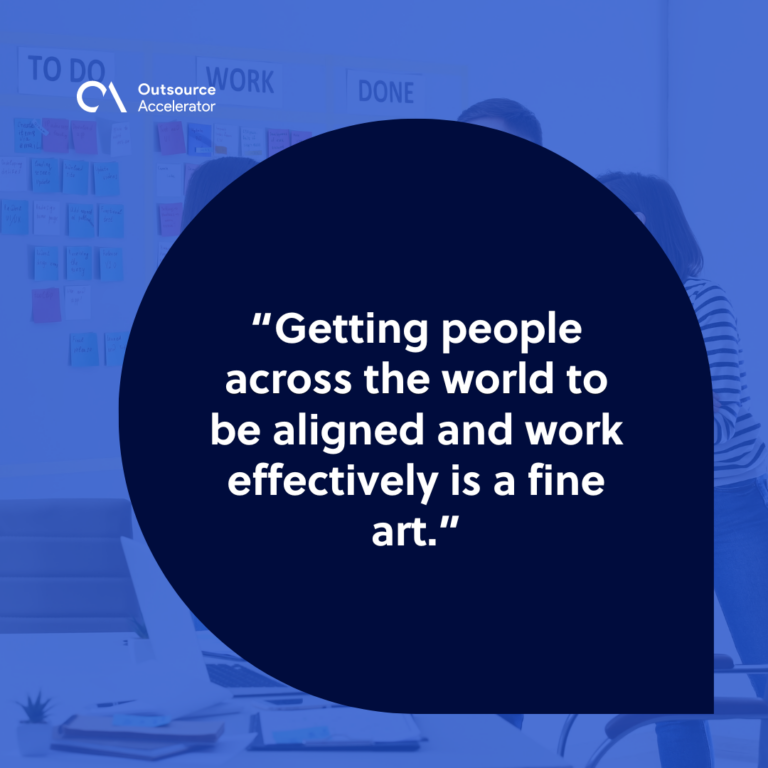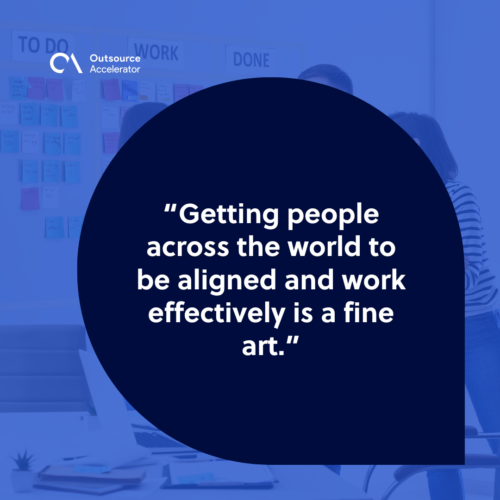 Optional: 
⇨ Operational oversight: The client/business will typically manage the day-to-day operations and deliverables. But the offshore firm can sometimes assist with operational oversight.

⇨ Facilities, infrastructure, hardware, connectivity, security, IT: offices, servers, power and internet fail-safes, IT security and infrastructure, desks, computers, hardware. Some clients opt to have their staff work from home.
Did you say office?
Despite offices being uncool right now, I still favor staff working from offices. When they are working from the other side of the world, I believe you get better results if people are expected to come to and work from an office. Call me traditional…

However, offices are optional.
Direct:
Why use an offshore firm when you can hire direct?

Put simply, outsourcing firms know the market. They have local knowledge of the Philippines, India, Colombia, or elsewhere. And that local knowledge is invaluable.
Hire people?
While it is common to 'hire' people as contractors, this is not actually a legitimate way of doing it. Typically the labor laws of each country require people to be properly employed – as per the local labor laws.
How much?
The all-in fee for an outsourcing firm can range between US$300-$1,000 per month. This includes the office, dedicated desk, all infrastructure, employment, compliance, HR, and oversight—everything as mentioned above.

Of course, it is cheaper if you prefer not to have an office.

Typically the employees' salaries are then on top – at cost.  Many/most offshore firms provide the staff without any mark-up or margin.  When considering the person's salary, you also have to consider 'employer contributions, such as local employment taxes, healthcare, holiday leave etc etc.
Cost guide:
All-in, you can expect to save 50% to 70% on employment costs compared to an all-in price for onshore staff. It's a great deal!

Worth a try. It can transform your business!
The question for your business
Have you made inquiries to an outsourcing firm, but decided not to proceed? Why?
Read more thought leadership articles here: