Why you should consider outsourcing education professionals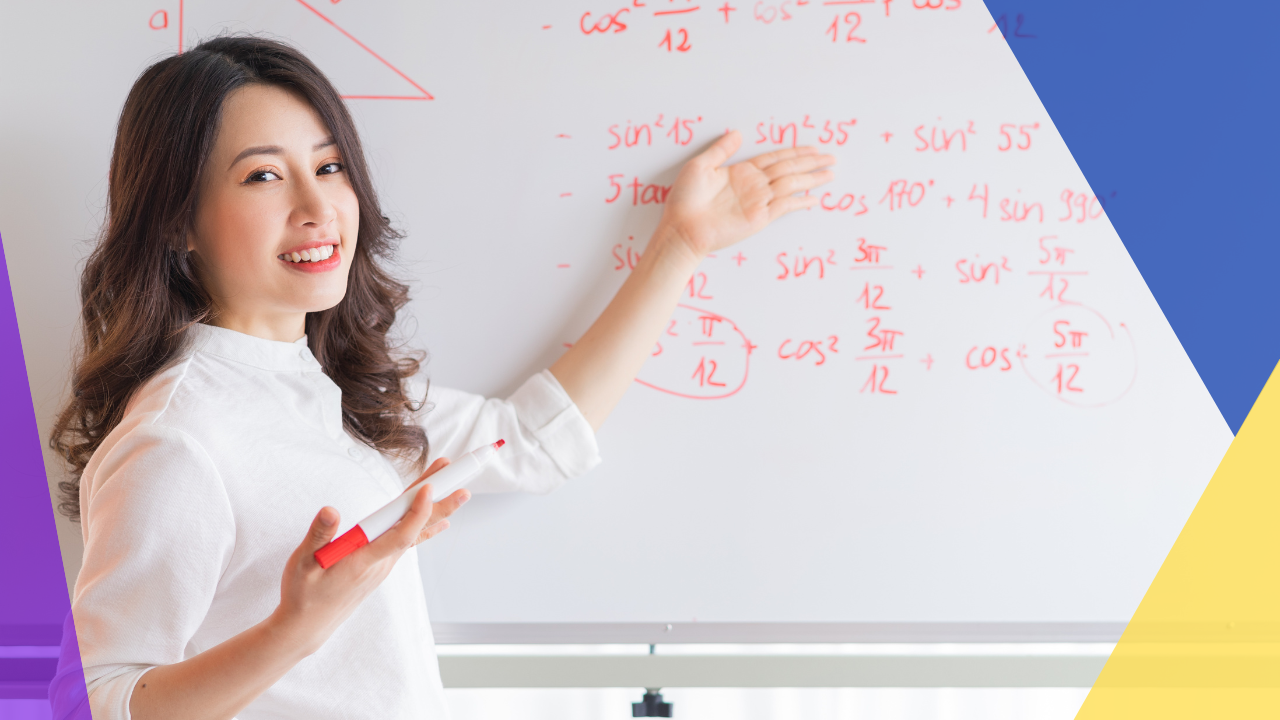 Many educational institutions nowadays are turning to outsourcing to streamline operations, reduce costs, and refine efficiency. 
One area, in particular, seeing significant growth in outsourcing is hiring education professionals. 
As a result of COVID-19, more deals were made between universities and outsourced online program managers. Higher learning advocates reported 300 Online Program Managers' partnerships in 2020, this was a 79% increase from 2019. 
Let's further explore why you should consider outsourcing education professionals. We'll discuss the various outsourced education solutions available and the benefits of adopting this approach.
What does outsourcing education professionals mean?
Outsourcing education professionals involves partnering with specialized service providers, including a professional essay writing service, to handle various aspects of educational institutions' operations. 
This can cover an array of services that optimize the learning environment, administrative processes, and student experience. 
By leveraging the expertise of external partners, educational providers can focus on their core mission while benefiting from enhanced support and efficiency.
Outsourced education solutions
When it comes to outsourcing education professionals, a variety of services are available. 
These solutions can help schools, colleges, and universities manage their operations more effectively:
Training and education
Outsourcing educational training and development programs can provide schools access to expert trainers. These skilled workers can design and deliver customized training sessions for staff and teachers. 
The sessions can help:

Improve teaching methodologies

Enhance classroom management skills

Ensure that educators stay up to date with the latest educational trends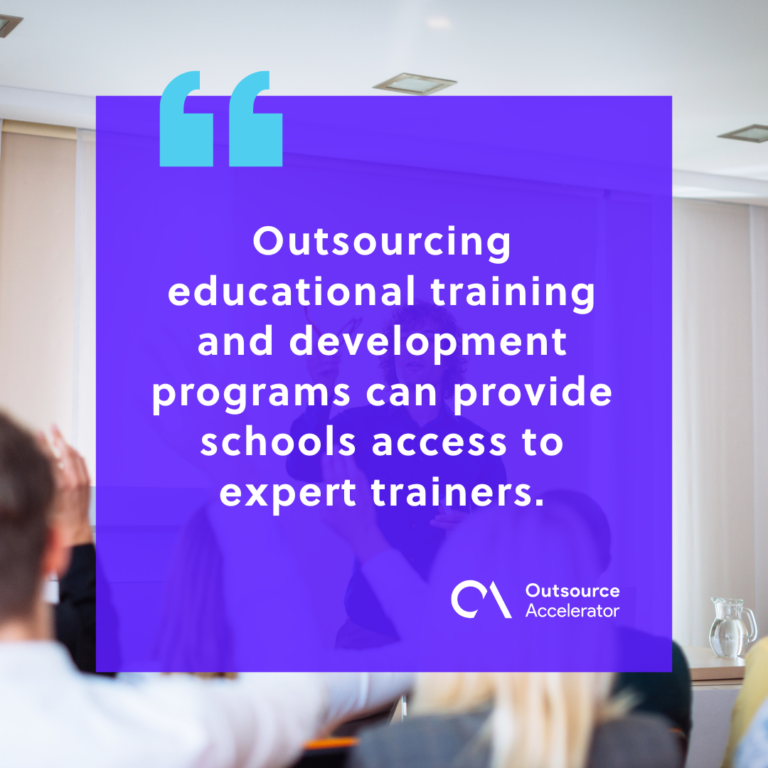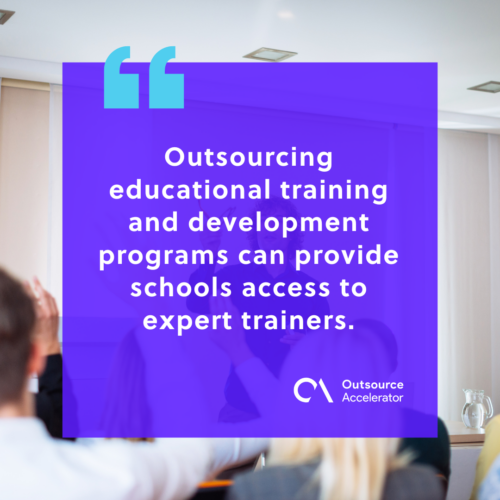 Specialized learning tools
Various digital platforms and tools have emerged to enhance the learning experience. 
Outsourcing the management and implementation of these tools can allow learning institutions to provide students with a seamless and modern learning environment. 
This includes outsourcing providers who offer:

Learning management systems

Online student portals

Virtual classrooms
Student fee management
Managing student fees can be a time-consuming and complex task for educational centers. 
Outsourcing this function to specialized providers can help:

Streamline the fee collection process

Ensure accurate record-keeping
Outsourcing companies often offer comprehensive fee management systems that handle invoicing, payment processing, and reporting.

Admissions
Outsourcing the admissions process can help streamline enrollment and improve the experience for prospective students and their families. 
External admissions professionals can handle tasks such as:

Reviewing applications

Conducting interviews

Managing enrollment decisions
This can ensure a fair and efficient admissions process. Plus, it allows internal school staff to focus on other critical areas.
Benefits of outsourcing education professionals
Implementing an outsourcing strategy for education professionals can benefit academic institutions. 
Here are a few notable advantages:
Access to expertise and specialized skills
Outsourcing education professionals lets you tap into a larger talent pool and access professionals with specialized skills and expertise.
This can be particularly beneficial in areas where internal resources may be limited or where specific qualifications are required.
By leveraging the knowledge and expertise of external professionals, institutions can boost the quality of education and support provided to students.
Lessens the burden on cost and resources
Outsourcing education professionals can help schools reduce the costs of hiring, training, and retaining full-time staff. 
External providers often offer flexible pricing models and the ability to scale services based on the institution's needs. This can result in significant cost savings compared to maintaining a large in-house workforce.
Improves focus on core competencies
By outsourcing non-core tasks, educational centers can allocate more time and resources to their core competencies. 
Outsourcing administrative and support roles can free up internal staff to concentrate on educational initiatives and student engagement activities.
This allows them to focus on delivering high-quality education and providing a positive learning experience for students. 
Increases flexibility and scalability
Outsourcing education professionals allow schools, colleges, and universities to scale their operations based on changing needs and enrollment numbers. 
External providers can quickly adapt to fluctuations in student numbers. This lets academies maintain optimal staffing levels without the burden of hiring and training new employees. 
Therefore, it ensures continuity and consistent support for students throughout the academic year.
Improved student experience
Outsourcing education solutions can directly impact the student experience. As elaborated in the previous benefits, external services can give students a more efficient and engaging educational journey.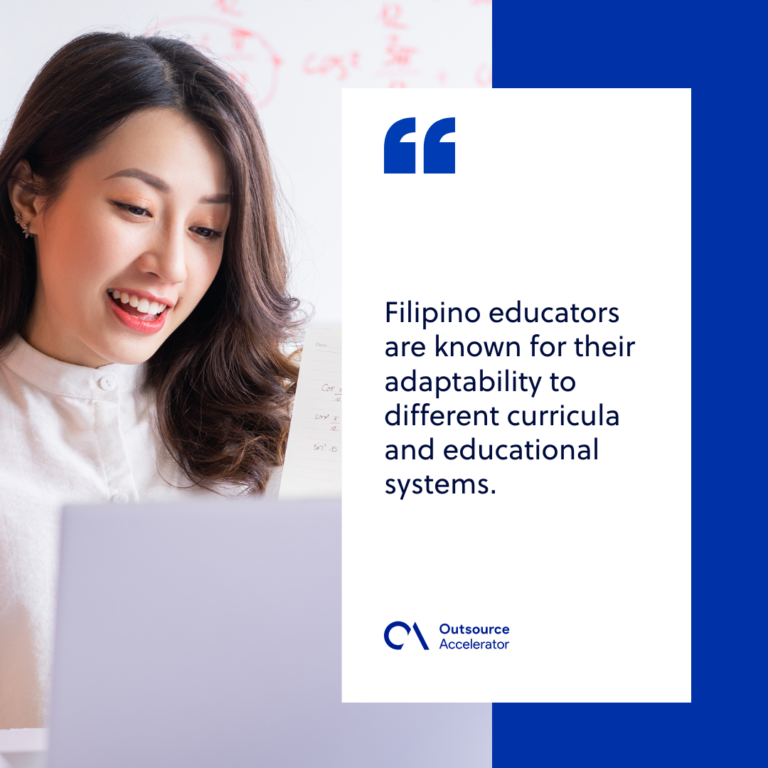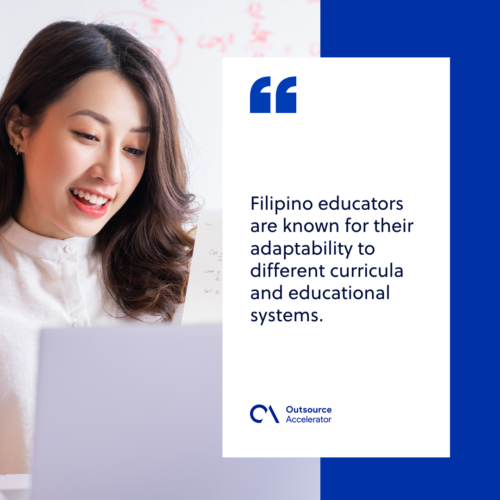 Outsourcing education professionals with Nezdex
When it comes to outsourcing education professionals, Nezdex is a trusted provider that offers comprehensive solutions tailored to the unique needs of learning institutions. 
The outsourcing firm specializes in connecting educational institutions with top-tier education professionals from the Philippines. 
Filipino educators are known for their adaptability to different curricula and educational systems. They are also experienced and equipped to work amidst international standards. 
Nezdex ensures that its vast pool of education professionals can align with your teaching methodologies and meet your specific needs. Acquire top-tier educators from Nezdex and bring a global perspective to your classrooms!
To learn more about outsourcing education professionals with Nezdex, visit its official website.