Outsourcing call centers cost: How call centers are priced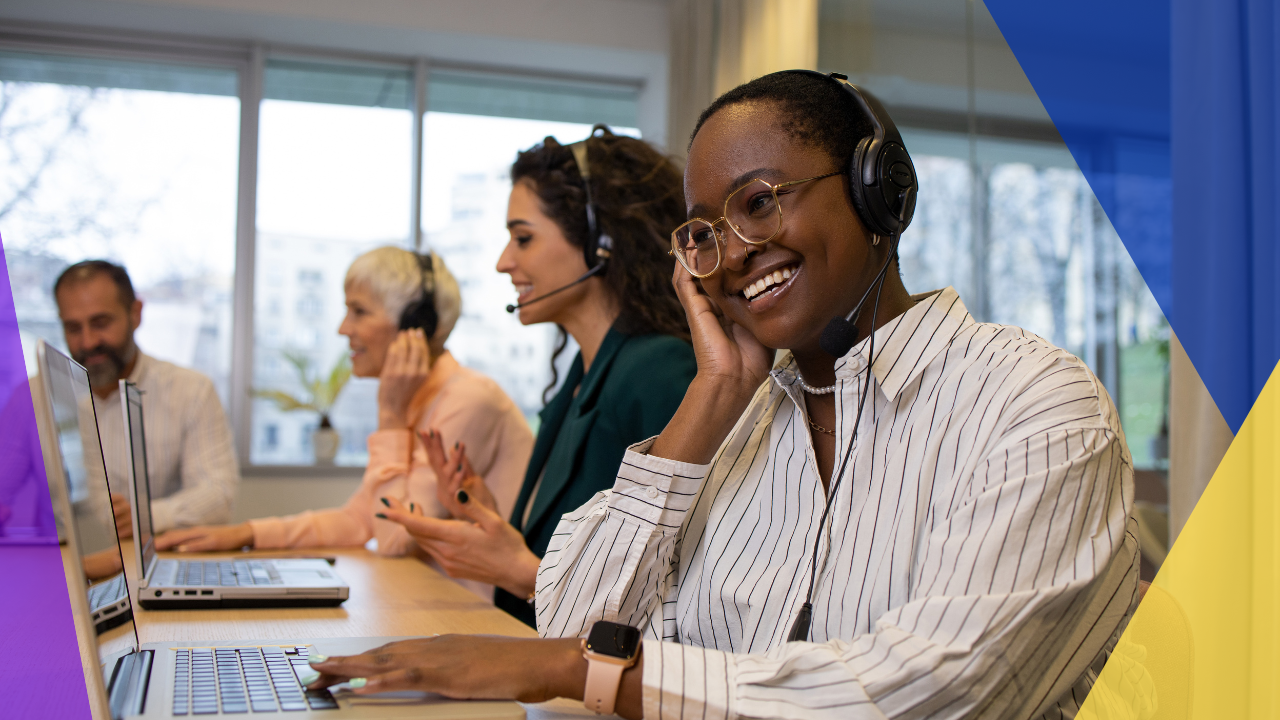 More companies are considering outsourcing their call center services, whether nearshore or offshore.
However, questions still arise on whether delegating this service to other destinations is worth it, especially with the rise of local call center providers.
Before venturing into outsourcing, it is crucial to understand how call centers are priced and what factors contribute to their overall cost.
Here is a breakdown of outsourcing call centers cost that every business owner should know.
A breakdown of outsourcing call centers cost
According to Clutch, outsourced call center services can cost as much as US$10,000 on average. It can go higher or lower depending on various aspects.
It can also vary depending on how providers price their services in general. Not all call centers show their pricing structures on their pages, so it's best for companies to contact their preferred providers.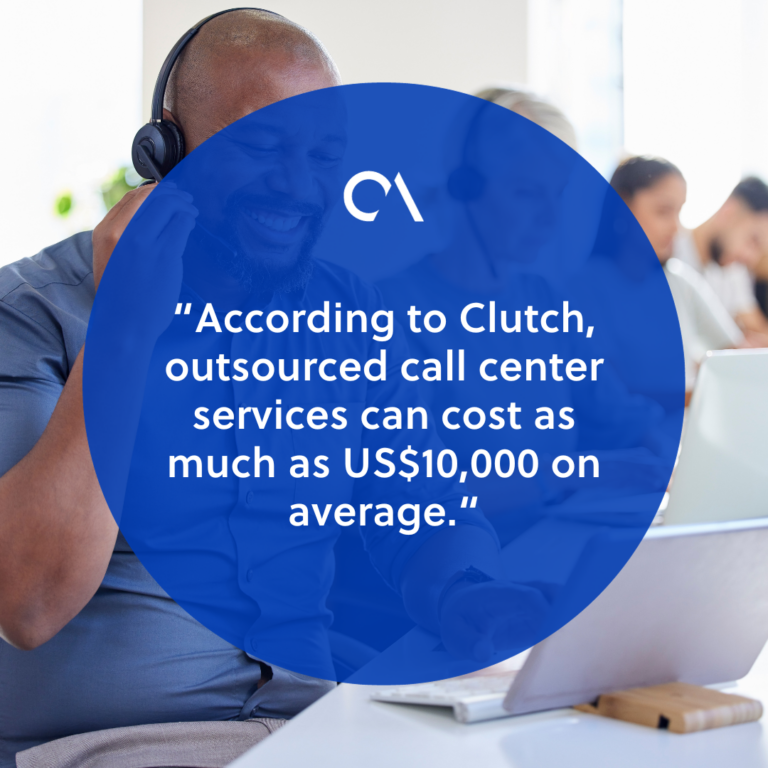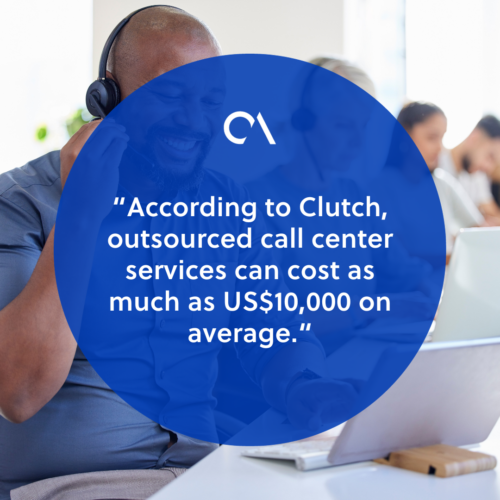 How call centers bill their clients
When it comes to pricing, call centers typically offer two payment options: 
One-time payment
A one-time payment structure is commonly used for short-term projects or specific campaigns. This payment model allows businesses to pay a fixed amount for a defined scope of work.
For example, if you need a call center to handle customer inquiries during a product launch, you may opt for a one-time payment based on the expected call volume.
Recurring billing
On the other hand, recurring billing is typically used for long-term partnerships with call centers. This payment model involves a monthly or yearly fee, whether they are hiring shared or dedicated teams.
Recurring billing provides businesses consistent support and scalability as customer service needs grow.
Everything included in outsourcing call centers cost
Costs for outsourcing call centers usually include agents' wages, necessary equipment, and overhead expenses to keep them operational.
In particular, here are some of the aspects covered in this pricing.
Telephony platforms (VoIPs, CRM tools, online accounts, etc.)

Telephony minutes

Recap reports

Agent monitoring

Workforce management
What should not be included in pricing
While call centers provide a wide range of services, certain costs should not be included in the standard pricing. 
These may include:
Specialized software procurement costs

. If your business requires specialized software or tools, the call center may not cover these expenses and should be factored into your own budget.

Additional language support

. If you need call center agents fluent in multiple languages, this may entail additional costs that should be discussed and agreed upon separately.

After-hours support

. If your business requires call center assistance outside of regular business hours, this may result in additional charges that may not be part of the standard pricing.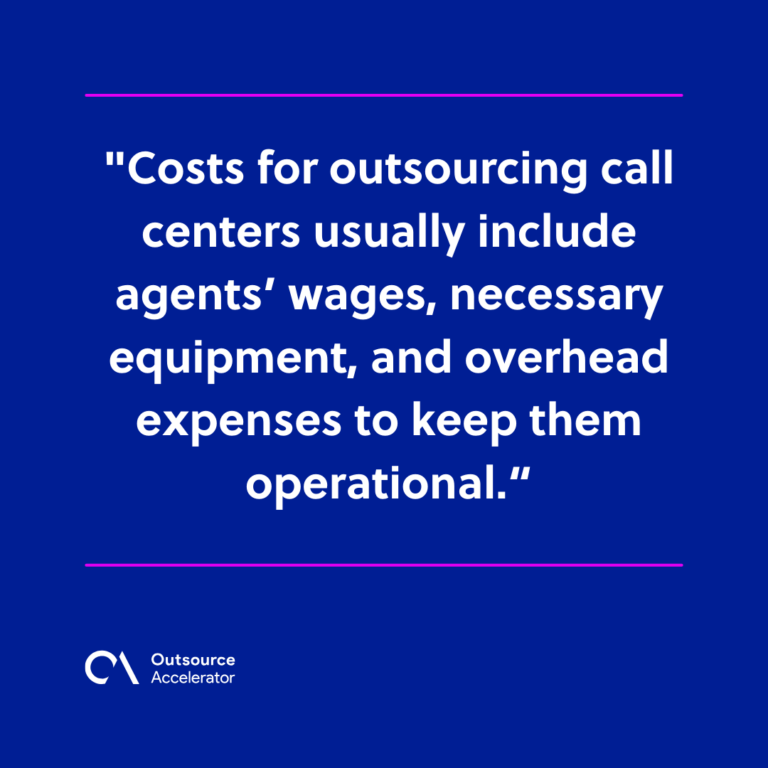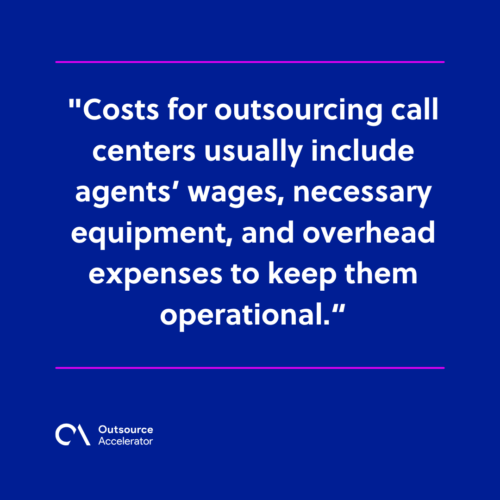 What affects outsourcing call centers cost
Outsourcing call center costs can be affected primarily by the clients' needs. They can hire a call center to do inbound, outbound, or cloud-based services on various service providers as possible.
Other factors influence the cost of outsourcing call centers, such as the following:
Location
Call centers in countries with a lower cost of living and labor tend to offer more competitive rates. This is usually attributed to the lower operational expenses and cost of living in various destinations.
For instance, outsourcing to countries in Southeast Asia or Eastern Europe often results in significant cost savings without compromising quality.
Here is an example of outsourcing call center costs based on location.
| | |
| --- | --- |
| | Call center costs (hourly, in USD) |
| The Philippines | $8-$14 |
| India | $6-$10 |
| USA | <$25 |
| UK | <$25 |
| Australia | $25-$29 |
Infrastructure
The infrastructure of a call center affects cost in terms of its quality and reliability.
Call centers with state-of-the-art technology, robust communication channels, and secure data centers may charge higher rates. However, investing in such infrastructure can improve businesses' efficiency and customer service capabilities.
Agent skills and expertise
The skills and expertise of call center agents also impact pricing. Highly trained agents with specialized knowledge or multilingual abilities may come at a higher cost.
However, these agents can bring added value to the customer service experience, resulting in higher customer satisfaction rates and increased overall efficiency.
Here is an insight into the varying salaries of call center agents in the Philippines based on experience.
| | |
| --- | --- |
| | Monthly salary (in USD) |
| Entry-level (<1 year) | $387.66 |
| Experienced (2-5 years) | $528.63 |
| Experienced (5+ years) | $792.94 |
Service level agreement
Service level agreements (SLAs) define the terms and expectations of the partnership between businesses and call centers. SLAs typically cover response time, call resolution rates, and customer satisfaction scores.
Negotiating a comprehensive SLA can ensure that the call center meets your business's specific requirements. It may also affect the overall cost due to additional monitoring and performance reporting.
Call volume
The volume of calls to be handled is a significant factor in outsourcing costs. Call centers may charge based on the number of minutes or calls received and handled.
Accurately estimating your call volume can help you align your service needs with the call center's capabilities, resulting in more cost-effective outsourcing arrangements.
Calculating outsourcing call centers cost
Outsourcing call centers can save businesses significant costs and improve customer service capabilities. Businesses can make informed decisions regarding outsourcing their operations by examining the various factors and methods when pricing call center services.
Calculating the cost of outsourcing call centers can be complex due to the various factors. However, understanding the abovementioned elements will help estimate the cost more accurately.
To calculate the cost, consider the pricing structure, additional services required, location, infrastructure, agent skills, SLA, and call volume.
Businesses can make informed decisions and select the most cost-effective outsourcing solution for their needs.