Outsourcing booking and order-taking services: A comprehensive guide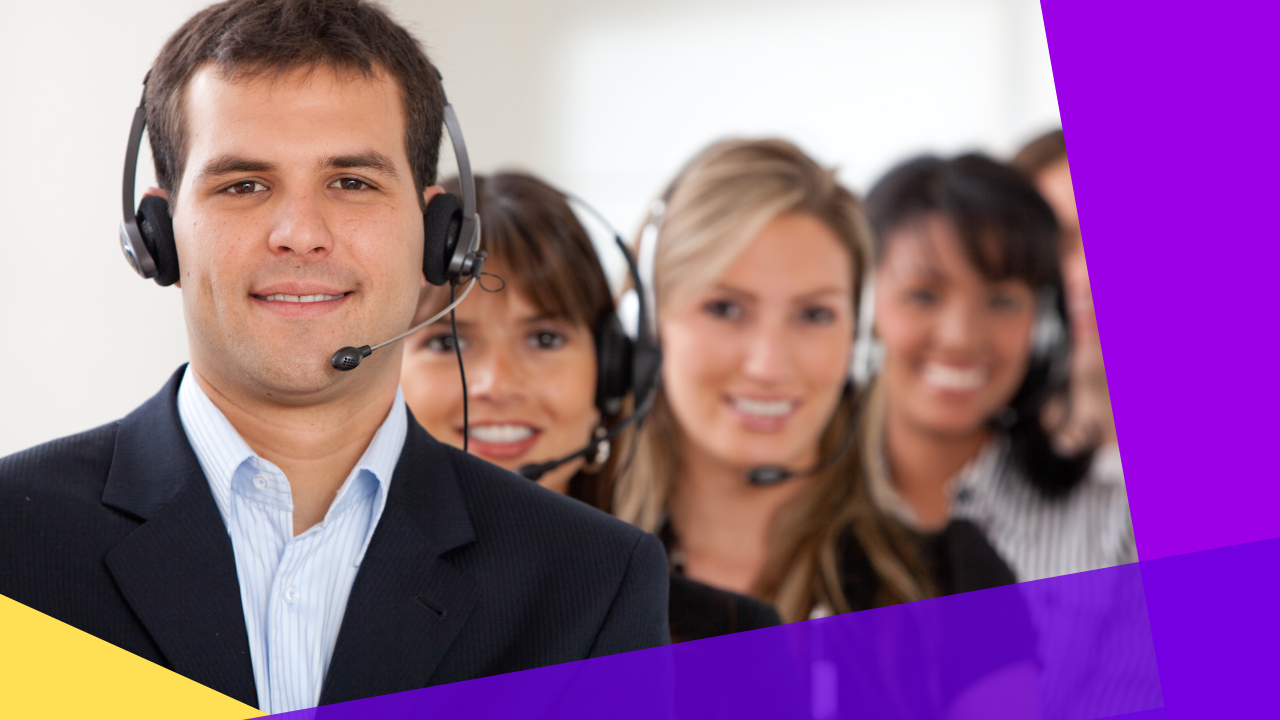 Outsourcing has become a popular approach for businesses to enhance productivity while cutting costs. 
Booking and order-taking are two areas of day-to-day operations where outsourcing can bring significant business advantages.
Booking and order-taking include receiving and processing orders and reservations. These functions involve handling phone calls, emails, or online booking systems. 
Delegating these roles to a third-party means the service provider takes everything from receiving the order to confirming the reservation and processing payment.
This comprehensive guide will explain outsourcing booking and order-taking services and how organizations can benefit from it.
How outsourcing booking and order-taking services work
Outsourcing booking and order-taking services involves hiring a third-party company or individual to take orders or book appointments for your business. 
The process typically involves several steps, including: 
Identify business requirements
Identify which parts of your booking and order-taking processes to outsource.  These tasks may include:
Phone calls

Appointment scheduling 

Order-taking process

Answering inquiries
Selection of service provider
The next outsourcing step is finding a suitable service provider that fits the business's needs. You can search online, get referrals, or contact outsourcing companies directly.
Contract negotiation
After selecting a service provider, negotiate outsourcing terms, including services, pricing, and critical details. 
Discuss the scope of services to be outsourced, the pricing structure, service level agreements, and any other vital information relevant to your specific needs and goals.
Training and onboarding
Proper onboarding and training are critical to the success of the outsourcing partnership. 
Educate your outsourced staff about your business processes and procedures, provide access to necessary tools and systems, and address potential concerns or questions.
Service delivery
Upon completion of the onboarding and training process, the service provider will begin delivering the services specified in the outsourcing agreement. 
Monitor performance
To ensure that your business meets your outsourcing goal, continuously monitor your service provider's performance. Analyze metrics like order volumes, customer feedback, and your outsourced team's overall efficiency.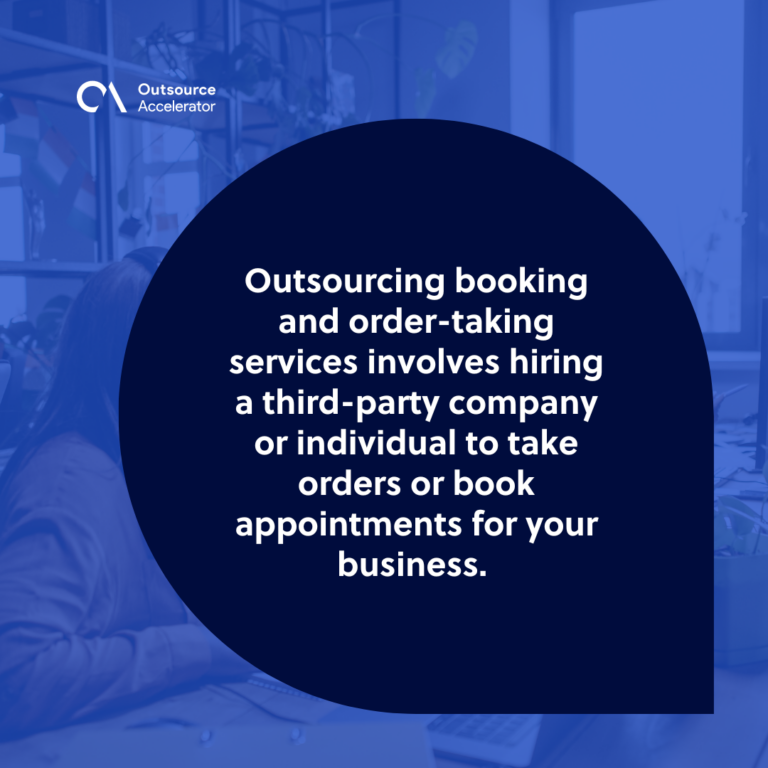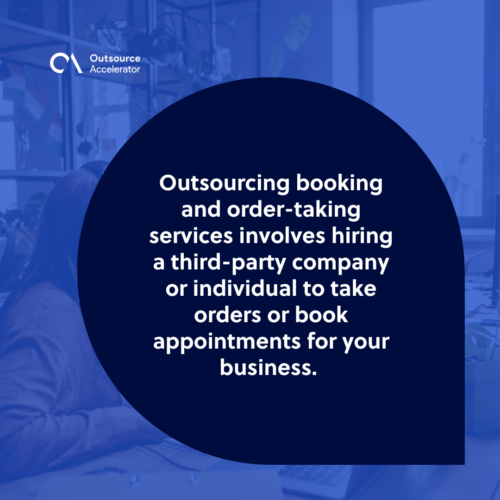 Benefits of outsourcing booking and order-taking services
Companies constantly seek ways to increase efficiency and reduce costs in the fast-paced business world. 
Outsourcing non-core functions to specialized service providers like SixEleven is one strategy that has gained popularity in recent years. 
Businesses can benefit from skilled professionals trained to handle specific tasks by partnering with a third-party provider. On top of that, outsourcing booking and order-taking services allows firms to take full advantage of the following: 
Time-saving 
Outsourcing helps businesses to save more time from handling orders and reservations. This also frees up more resources for other important areas of daily operations. 
Cost-saving 
Outsourcing saves companies money by avoiding infrastructure, technology, and staff investments. Instead, they can hire a service provider.
Increased efficiency and productivity
Outsourcing booking and order-taking services can increase efficiency and productivity. 
Through the service provider's expert talents and technology, managing orders and reservations can be done more quickly and accurately than in-house staff.
Improved customer experience and satisfaction
Working with a dedicated service provider ensures orders and reservations are processed correctly and efficiently. 
Firms can mitigate errors and delays that could make customers unhappy and improve their satisfaction.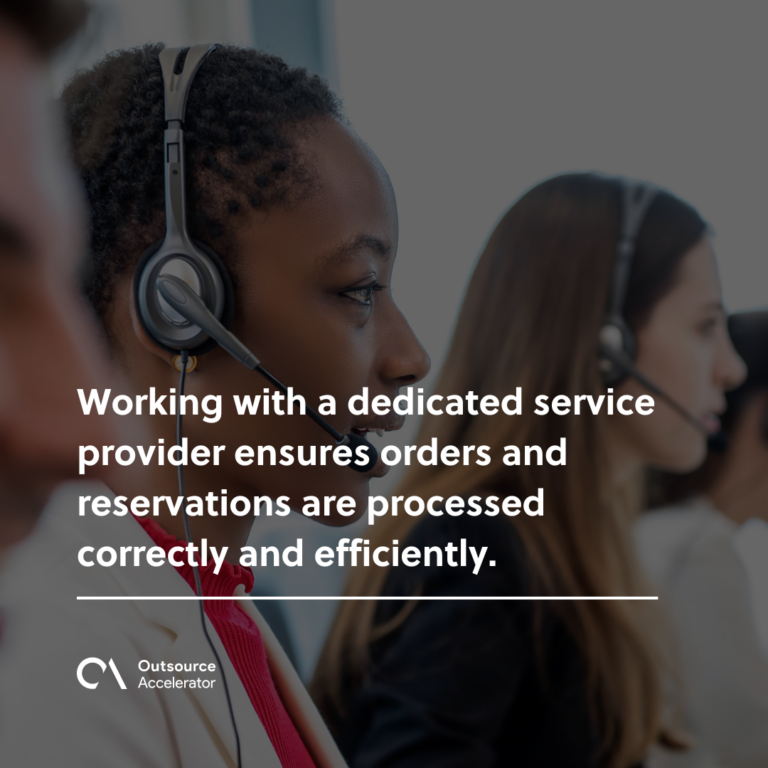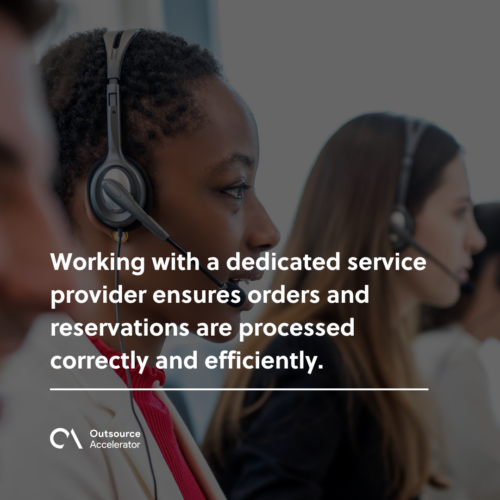 Outsourcing booking and order-taking services through SixEleven
Want to streamline your business operation and provide excellent customer service? Look no further than SixEleven! 
SixEleven offers outsourcing services for booking and order-taking tasks, which can help businesses improve their efficiency and customer satisfaction.
By partnering with SixEleven, you can enjoy a smooth operation and adapt to the changing market demands without compromising the quality of your services. 
Contact SixEleven today to learn more and start outsourcing!