7 managed service provider benefits for your business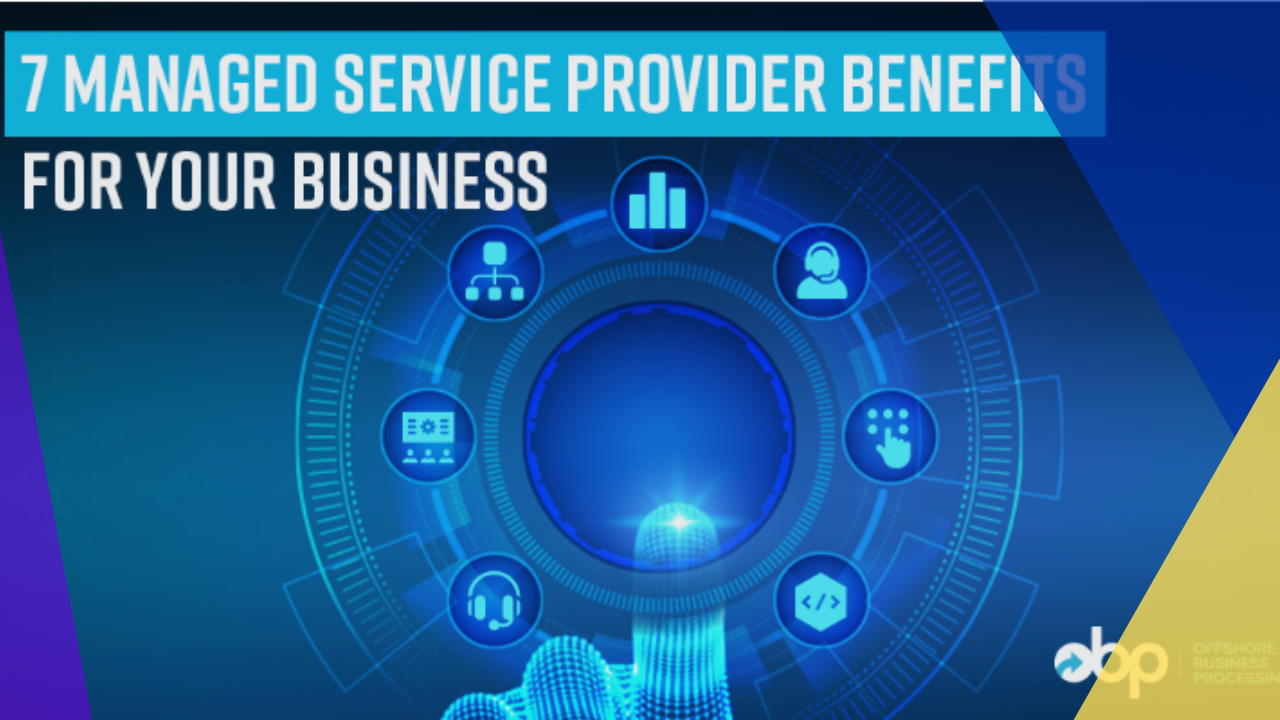 7 managed service provider benefits for your business
This article is a submission by Offshore Business Processing (OBP). OBP is a recognized industry leader in Australian offshore services and business solutions, providing outstanding, reliable service to clients worldwide.
Technology has always provided several means to make modern-day businesses increase efficiency and generate useful insights that can help get more things done in a short amount of time.
Your business deserves the utmost care to enhance your upkeep and processes.
For many small businesses, upgrading or adding more solutions can sometimes mean finding more funds to maintain the in-house team or sacrificing the quality of work in order to conserve its limited resources.
Many businesses assume that there may be only limited to traditional ways of running operations and may continue delegating tasks; however, this can lead to more costly and longer turnarounds.
Therefore, many companies prefer to look into outsourcing and finding more resources outside their borders.
This is where the advantages of the managed services model can bring in cost-saving measures and other smart solutions fit for companies of any size.
It is estimated that the successful deployment of a managed service solution can help reduce a company's IT costs by up to 45% by up to 45% and increase productivity by over 65%.
There are also fewer downtime costs which can bloat especially with more needs and issues arising.
Around the globe, small and medium-sized businesses are relying on the role of MSP mainly for their growing IT needs.
Since 2019 however, it has expanded to different solutions and the demand is driving expected revenue growth of more than $242 billion in 2021 and is expected to grow to $358 billion by 2026.
The pandemic has brought in a need for digital developments in businesses today and the shift to digitalization has been crucial for all kinds of companies.
The benefits of managed service provider will continue to be extremely relevant as we go through these rapid changes.
It is important to continue monitoring and identifying the best type of managed service that will work best for your company as more MSPs will increase and offer more security services in the post-pandemic era.
7 benefits of managed service providers
1. Customized solutions for specific business needs
No company is the same.
They have pain points and opportunities that can be maximized by the managed service system.
A great advantage of managed service models is that it is customizable and can be tailored according to the most specific needs of your business.
However, with this, the business still receives the same value as any other fully managed solution.
2. Have experts on your team that don't hurt the budget
Adding new technologies and solutions to your process can also bring in new challenges as more management issues arise.
The importance of managed services is that regardless of the system that you are using, you will need a significant number of resources to support the integration.
The cost of hiring and training alone can be over $1,886 per person, especially with the IT talent shortage. Nowadays, placing importance on managed services can become a vital solution as it enables you to hire an entire team of specialists at a more affordable cost.
These specialists can include technical or operational consultants who can help you upkeep your systems as well as maximize the benefits that it brings.
3. Focus on what matters most for your business
Your business will continue to grow when all the good systems are in place.
However, these growing demands can grow even further and your local team can become overwhelmed and distracted from the core objectives of your business.
One benefit of managed services is that not only does it free up your local staff, but a truly qualified managed service provider will be able to determine the best scenarios and setups that can bring more growth and allow you to achieve your company goals.
4. Keep all operations in your business cost-efficient
One of the benefits of managed services is that it lowers labor costs and reduces the need to hire and train new staff continuously.
You can gain access to experts and other sorts of skills that you need to ensure the growth of your business.
The role of MSPs allows you to create a hybrid model of onshore and offshore resources which widens your resource base.
5. Enjoy the benefits of a managed services model and scale your business the right way
Your MSP should be able to provide you with not only several consultants and teams but also businesses that can proactively find ways for your business to scale up and get the best value out of your partnership.
6. Gain access to the support that you need for your business
One of the managed service provider benefits is that you never need to worry about availability. Most MSPs offer 24/7 support through flexible contact options like email, phones, and chat.
The role of an MSP is also to provide your business with the support that is available in multiple time zones and offer all-around support.
7. Build a reliable team of experts for your business through the benefits of a managed service model
When you work with an MSP, you get a dedicated team that knows how your companies work and the best solutions that fit the specific needs of your business.
Your MSP will act as a reliable partner to help you create and organize transactions that can increase opportunities to gain more profit.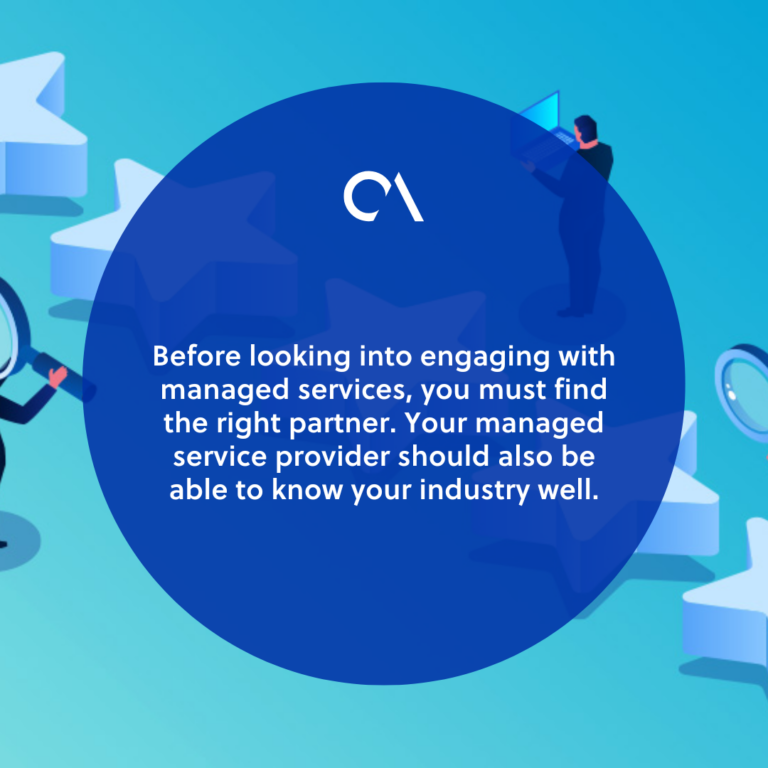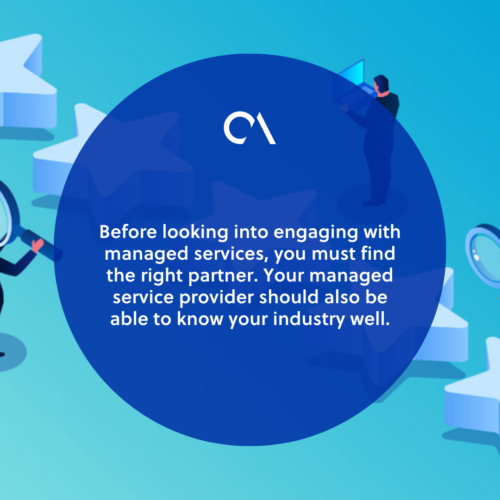 The importance of choosing the right Managed Service Provider (MSP)
Before looking into engaging with managed services, you must find the right partner.
Consider checking factors like checking what kind of services and agreements your business will be going into with the provider.
Also, makesure that your managed services partner has the same commitment to providing the best solutions that can lead your business to reach an increase in productivity and great results.
Your managed service provider should also be able to know your industry well.
Having a globally competent, managed service partner will allow you to have what it takes to scale up and grow your business.
Every business will look into the benefits of the managed services model to compete in their industry.
They now rely on dedicated outsourced teams now more than ever as it brings in maximized efficiency and reduced operational costs.