Outsourced insurance telemarketing strategies to consider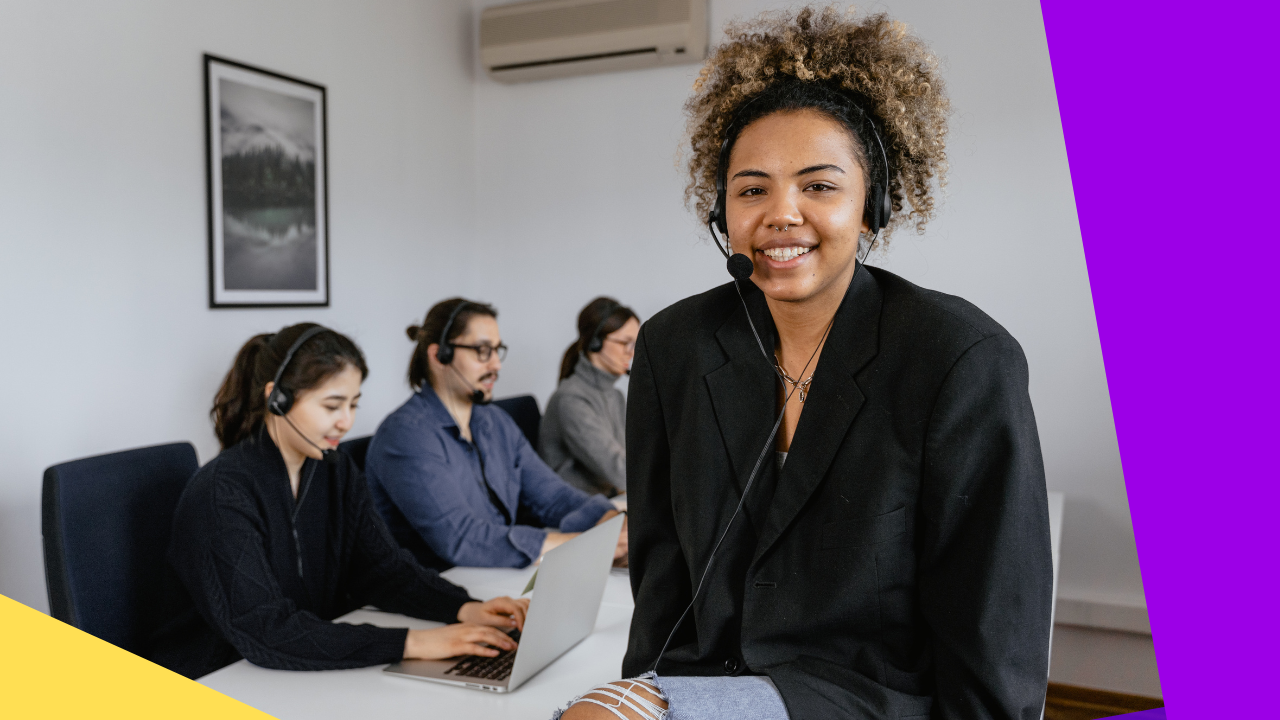 Outsourced insurance telemarketing strategies to consider
Partnering with an outsourced insurance telemarketing company is one of the best things you can do for your insurance telemarketing services. Why? Because the industry has been evolving and you need to keep up with your competitors to stay relevant.
EMAPTA, a leading Philippines outsourcing supplier, shares their insights on this topic.
Modern world occurrences such as climate change, ride-sharing services, artificial intelligence advancement, and online threats now affect the risks people face daily. Not to mention the coming adulthood of the millennial generation, and you can say that the present insurance industry faces a different demand from the incoming consumers.
Thus, getting professional outsourced telemarketing services is the best way to adapt to modern times.
What is commercial insurance telemarketing?
Commercial insurance telemarketing is the activity of providing insurance products or services to your market over the phone.
Most companies require insurance telemarketing services to protect it from the dangers associated with its operation. The commercial insurance telemarketing company also handles any cost associated with the issue. 
Nonetheless, you have to pay premiums to secure your business and avail the insurance telemarketing services.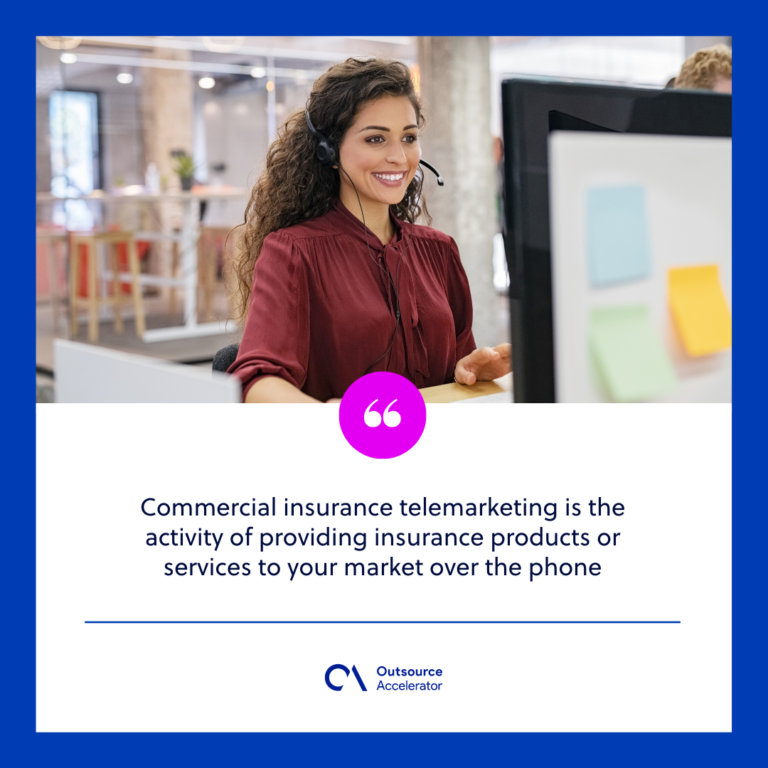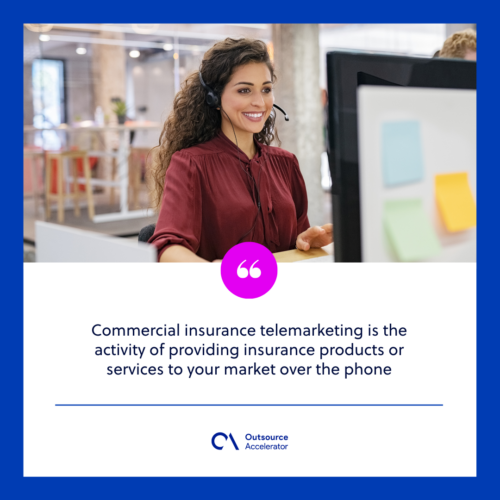 Benefits of insurance telemarketing services 
Commercial insurance telemarketing services have the ability to increase your company revenue by supplementing existing marketing techniques and allowing for new client contacts.
Here are the other notable advantages of insurance telemarketing services:
Cost advantages
In comparison to traditional marketing, commercial insurance telemarketing is cost-effective and provides significant value.
Proficiency
Commercial insurance telemarketing services use tried-and-true strategies and techniques. You can concentrate on the essential components of your insurance business with this level of experience on your side because telemarketers will take care of the minor activities.
Attract leads
Telemarketing improves business growth by bringing attracting leads into the without overloading your sales staff.
Salespeople can focus on closing sales and managing customer relationships, thanks to telemarketing services.
Demands of the modern insurance industry
Telemarketing is a tried and true company sales method. Salespeople can now create marketing campaigns for specific customers thanks to the new methods and techniques that have been developed over time.
Understanding customer buying behavior
Customer buying behavior has also changed. People are now more inclined to purchase online than do them in traditional brick and mortar stores. And that also includes buying insurance telemarketing services packages.
Because of the rise of online businesses, insurance telemarketing services have become more than just about reaching potential customers via phone calls. Now, it is also about video calls and chats, social media engagements, and having an interactive website.
Keeping up with customers' demands and expectations
Todays' customers also have a different set of expectations. With the incursion of scams and fraudulent activities, buyers have become more meticulous when faced with any sales offer.
Your in-house staff would need lots of training to be able to meet such expectations. But with telemarketing outsourcing, your company will already have access to well-trained telemarketers who specialize in what they do.
More competitive pricing
Because your outsourced staff is already trained, you cut down on training and recruitment costs. The savings you generate from this can then translate to you offering more competitive prices.
This would be a win-win scenario for all stakeholders as you improve profits, customers get more affordable products, and third-party providers continue to serve your business.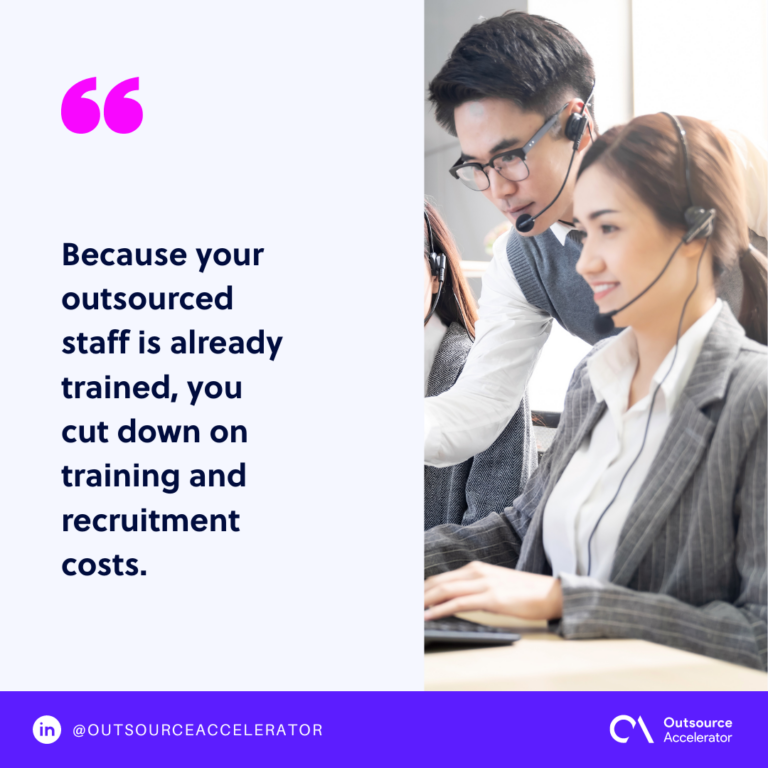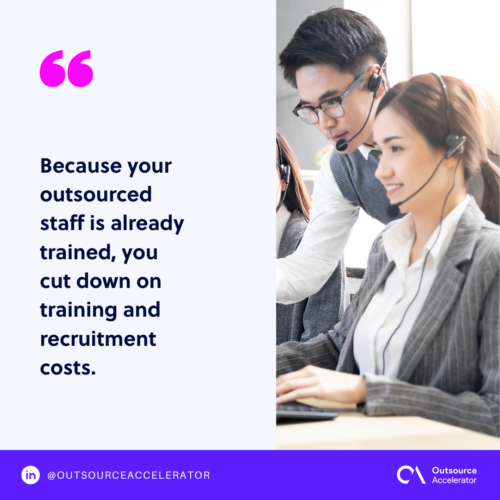 The simplicity of the buying process
Millennials have also become more accustomed to making things fast and simple. They do not want to go into queues or be involved with complex transactions. They also want to get what they want in an instant.
Having an outsourced telemarketing call center that is available 24/7 would better appeal to the younger demographic, which would soon saturate the insurance telemarketing services market.
Online presence
Internet marketing presents limitless opportunities. Thus, having an emerging online presence is crucial for business growth.
Understanding customer behavior
Personalized service is still preferred
Insurance providers who touch their customers on an emotional and personal level become more profitable and grow faster. Setting up systems that create personalized service is, therefore, a priority.
More customers value convenience
The younger generation prefers convenience over prices. They would gladly pay extra just for things to become more comfortable and more accessible than to acquire a cheaper product that would give them so much trouble. Gen X'ers and Gen Y'ers have also begun to realize it.
Customers easily check on different providers to get the best deal
So much power is now in the hands of the modern consumers. They can far easily compare offers from different insurance providers and base their purchasing decisions on what they think would be the best for them. If you are not able to keep pace with your competitors, then you are inevitably going to be left behind.
How telemarketing agencies can help
The advantages of having outsourced telemarketing services in the modern commercial insurance telemarketing industry simply cannot be overstated.
Outsourcing telemarketing services can help manage your website and social media accounts. They can also improve your content and email marketing strategies, enabling you to maximize all of your available business resources to your advantage.
An outsourced team can also help you amend or improve your business processes, resulting in more satisfied policyholders year after year. As mentioned before, keeping your customers satisfied with personalized and more convenient service is crucial.
Outsourcing also helps you get the right balance between customer convenience and affordability. Yes, you do want to improve customer satisfaction but not at the expense of profitability. It would not be sustainable in the long run.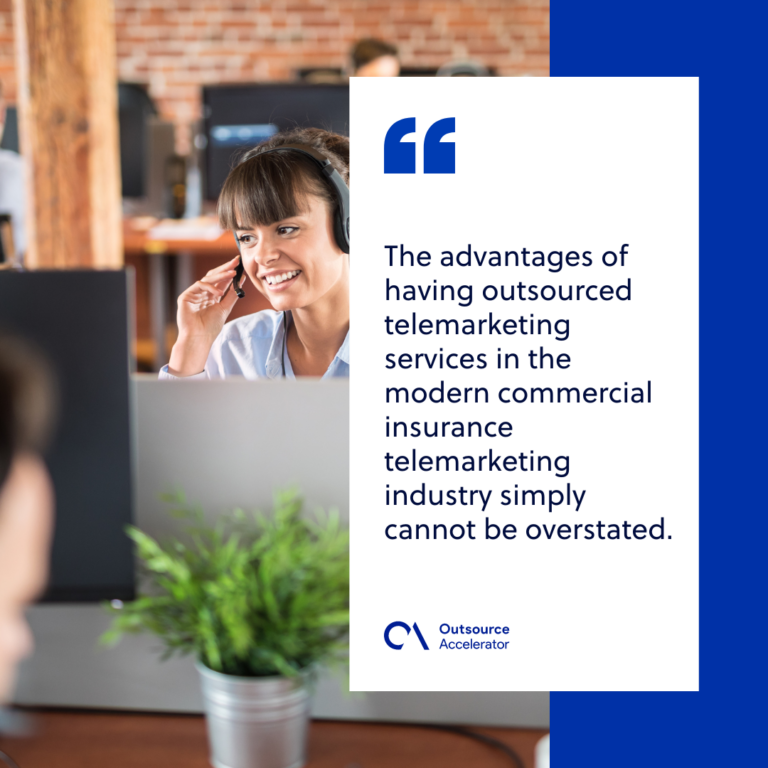 Choosing the best outsourced telemarketing call center
Finding the right commercial insurance telemarketing provider that fits your specific requirements is not that easy.
First, you need to have clearly defined business goals and expectations. When you do this, you will be able to communicate clearly with your service provider what exactly you want them to do for you.
Next, you should prepare a budget to hire a competent insurance telemarketing service. In this aspect, you only get what you pay for.
Finally, you should be able to see yourself having a long-term partnership with them. Choose an outsourcing firm with an established track record of high performance and satisfied customers.
EMAPTA is a leading outsourcing supplier, specialising in telemarketing services as well as other verticals.