How outsourced animation can help you craft successful projects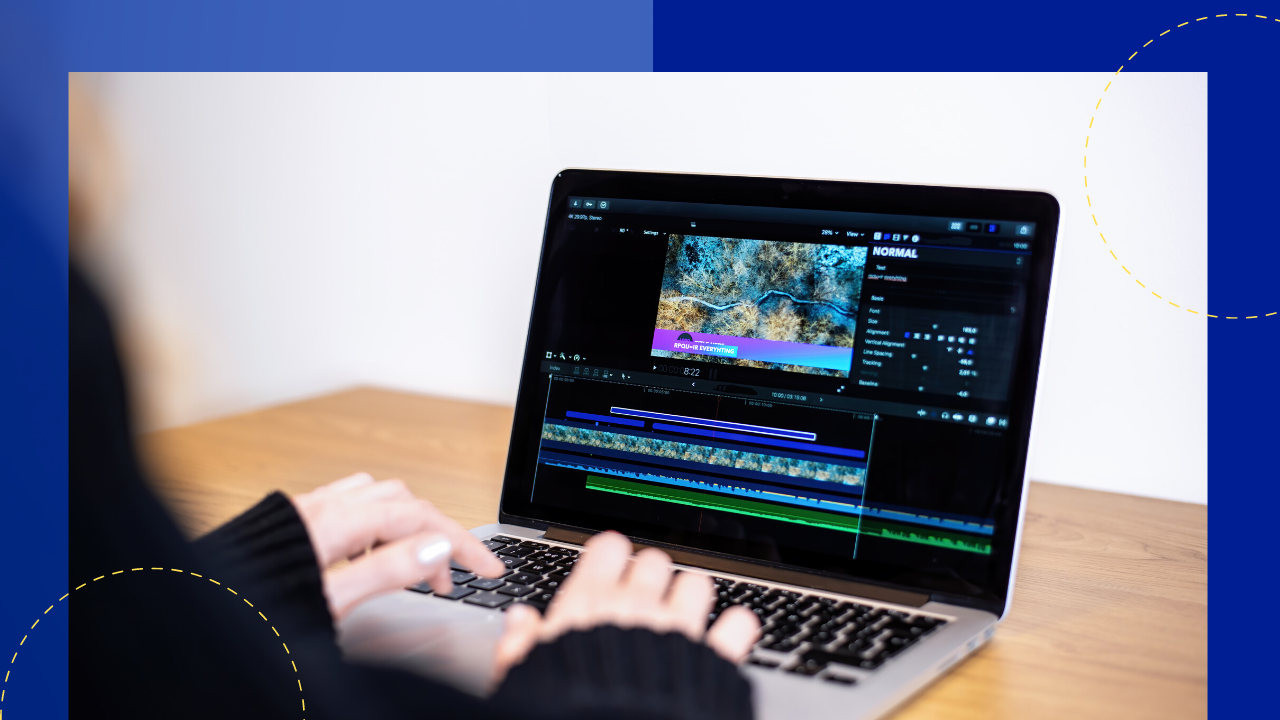 The digital landscape is persistently evolving, requiring businesses to stay ahead of the curve. One way to keep up with the latest trends and stay ahead of the competition is to produce engaging content. 
Businesses are now exerting more effort to create quality and visually impressive animations to draw customers to their brands. 
However, some of them need more staff with specialized skills and expertise. This is where outsourced animation comes into the picture. 
Outsourcing animation can make your advertising campaign, product release, startup launch, or important announcement a big hit. You can provide a stunning visual experience for customers, giving your business a competitive edge that can help you stand out from the crowd. 
To ensure a successful output, working with an experienced provider is vital. Sourcefit aids businesses in fulfilling their animation needs and communicating their message to customers effectively.
What is outsourced animation?
Outsourced animation is the process of partnering with a third-party provider to produce specific animation tasks or projects. Companies with limited resources outsource their animation to create high-quality and stunning output. 
Typically, outsourced animation involves sending existing graphics or designs to a different firm for them to animate. This production method can benefit both parties involved in the project. 
Outsourcing animation processes is a common practice in the industry, especially for large productions where there's simply too much work for one studio to handle alone. 
In fact, Research and Markets 2020 report revealed that the global animation outsourcing market was valued at US$135.938 billion.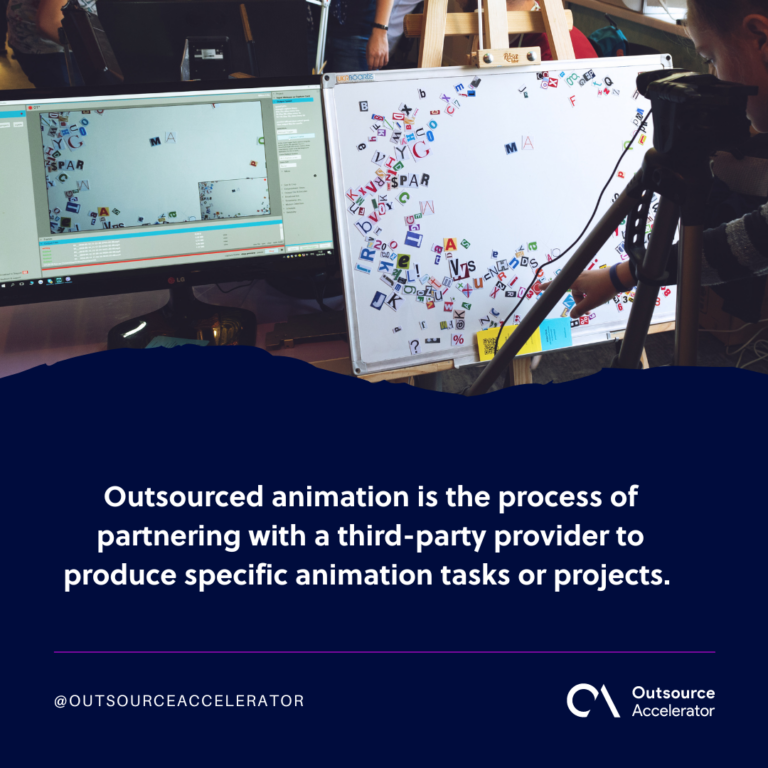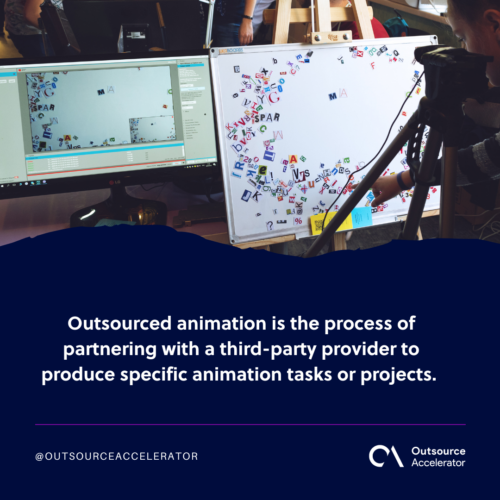 Commonly outsourced animation services
The demand for outsourced animation services is growing dramatically as the world becomes more connected. Traditional workflows and business models are changing, and companies that want to stay relevant must adapt.
Here we have the common types of outsourced animation services:
2D and 3D concept art
Businesses can outsource various parts of their animation process. 2D and 3D concept art can range from designs to final sketches of characters and scenes, color scripts, storyboards, and other elements needed for developing an output. 
The goal is to make sure that everything looks exactly as intended before production begins. 
Creative consulting
Companies can also opt for creative consulting to gain feedback on their scripts or storyboards before getting started on any actual work.
An experienced outsourced animation consultant can give honest feedback to improve their project. This can be especially helpful if an organization has limited resources but wants to expand its reach into new markets or increase sales through advertising campaigns.
Character design 
Character design involves creating a character sheet that lists all relevant information about the character. Outsourcing this part of the animation process allows companies to get more things done, especially if they are dealing with deadlines. 
Outsourced character designers work closely with the company to ensure that the character's personalities match the script. 
Modeling and sculpting 
Modeling and sculpting comprises creating 3D versions of 2D characters or objects that will be used in a visual medium. These are some of the most complex processes, as they often require a lot of time and effort, which is why many companies look for outsourcing options. 
Key benefits of outsourced animation 
Outsourced animation is a great solution to create an animation from scratch or enhance your business content. 
Here are some of the main benefits of outsourcing your animation needs:
Cost-effective solution
Outsourced animation is cost-effective as you don't need to invest in infrastructure and expensive equipment. You won't also have to worry about hiring additional manpower to complete your animation team.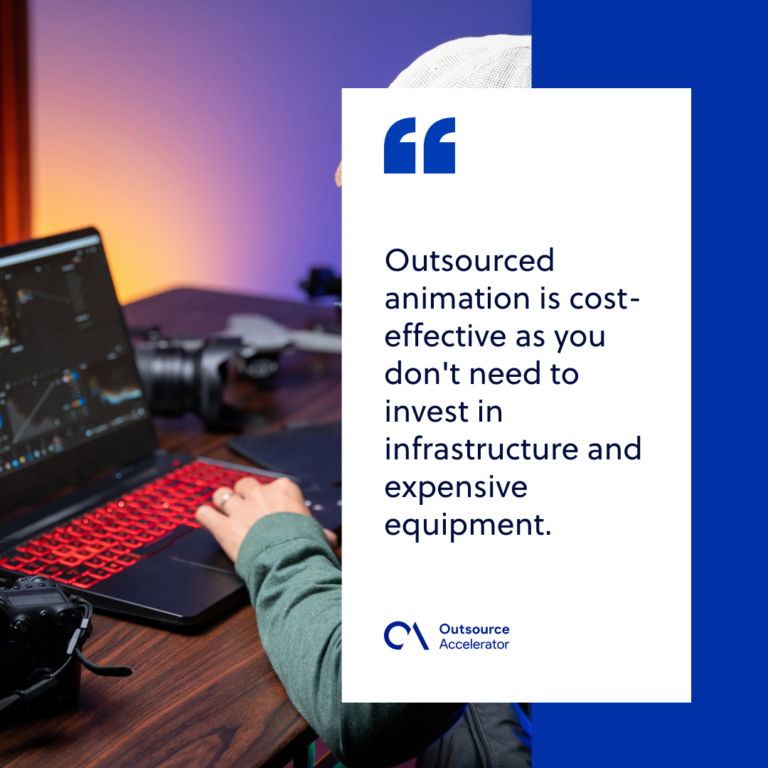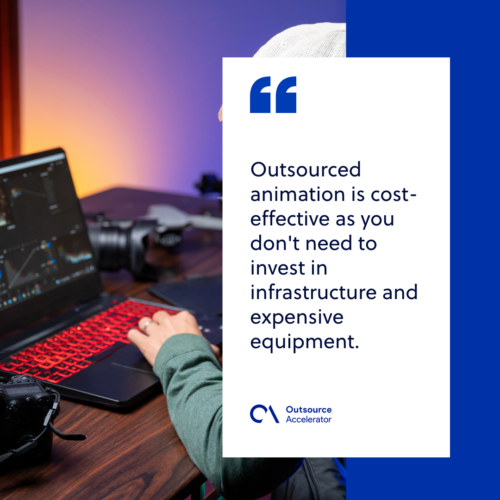 Access to the latest animation tools and processes
Outsourcing providers invest in their resources and technology. With the latest technology, your project will stand out from the crowd. Besides up-to-date software and hardware, you will also be working with industry experts to complete your project on time.
Competitive advantage  
Staying ahead of the competition is significant for success. In growing your business, you must keep up with the latest trends and technology.
Outsourced animation allows you to leverage specialized skills, the latest animation tools and technology, and industry-leading providers like Sourcefit at a fraction of the cost. 
Outsource visually stunning animation through Sourcefit 
To achieve the best possible result, work closely with a trusted provider like Sourcefit. 
Sourcefit provides high-end animation services to clients across the globe. They have an experienced team of experts who can create stunning animations for businesses. 
The company's services are designed around collaboration and open communication so that what they deliver meets your needs perfectly. 
Get in touch with Sourcefit today to get first-rate animation services!