The booming recruitment process outsourcing sector in the Philippines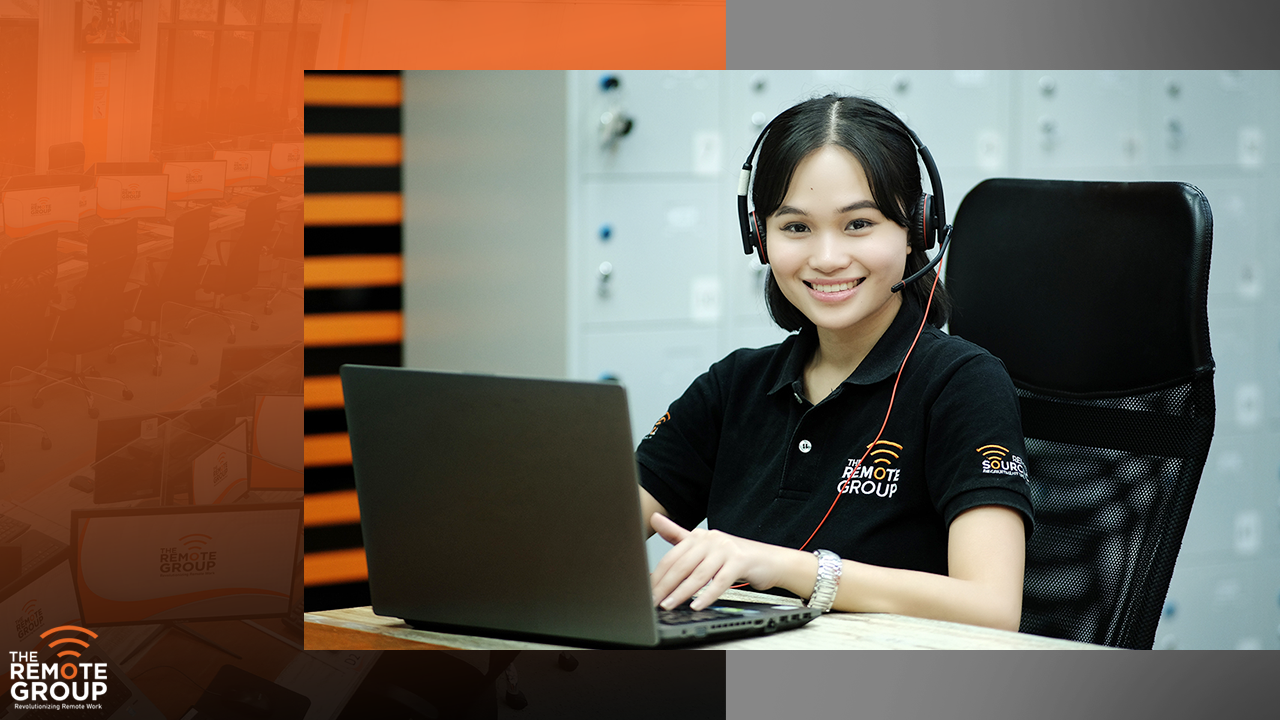 Along with your business growth is the need to recruit and hire more staff to take on additional tasks and responsibilities.
While the recruitment process is necessary, it may be quite dragging and time-consuming.
You want to be able to hire top talents who can support your expanding organization. But going through the entire process of recruitment and hiring can be labor-intensive and time-consuming.
On top of that, it will most likely keep you away from your important responsibilities, particularly your core business functions.
Besides the popular business process outsourcing, this is where recruitment process outsourcing (RPO) comes in very handy.
When you undertake RPO in the Philippines, you let specialists with in-depth knowledge and experience source people for you. RPO offers more advantages than just partnering with expert professionals.
What is involved in recruitment process outsourcing?
Recruitment process outsourcing (RPO) happens when you delegate parts of or your entire recruiting process to a third party.
One example of an RPO provider is The Remote Group, which functions as an extension of your human resources department to streamline your recruitment and hiring processes.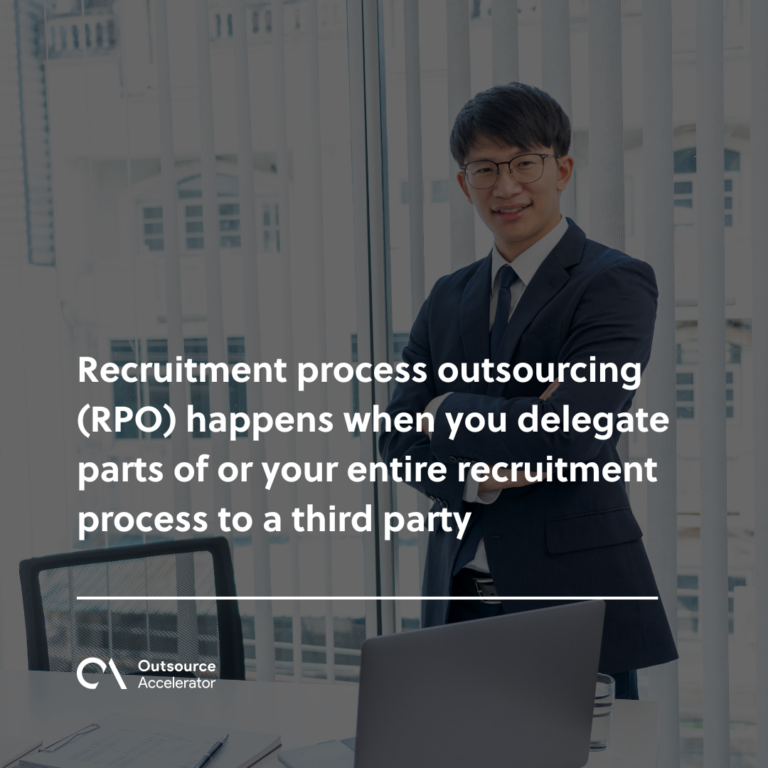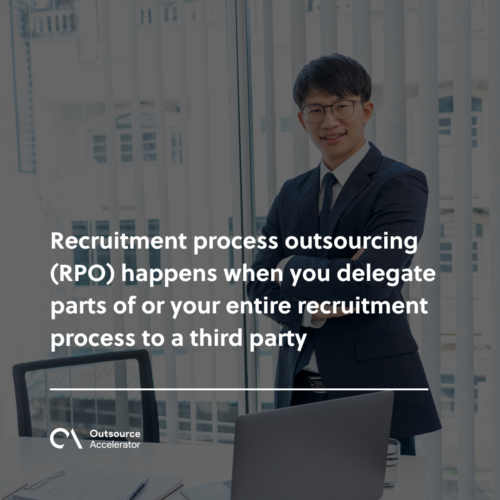 Your chosen RPO provider will also be responsible for providing recruitment methodologies and technology and filtering out the best candidates for your job vacancies.
RPO services may vary depending on the outsourcing company. The Remote Group, for instance, offers:
Market mapping
Recruitment consultants
Candidate shortlisting
CV formatting
Digital marketing
Lead generation
Reference checking
Why is recruitment process outsourcing booming in the Philippines? 
Recruitment process outsourcing (RPO) is a booming industry in the Philippines, and for a good reason. RPO is a cost-effective and efficient way for companies to outsource their recruitment needs, allowing them to focus on their core business.
The Philippines is ideal for RPO due to its large and highly skilled talent pool, competitive labor costs, and robust infrastructure. For decades, this country has been proven to be the leading outsourcing destination across the globe.
The Philippines also has a robust infrastructure essential for successful RPO. The country's reliable telecommunications network allows companies to communicate easily with their RPO partners.
Additionally, the country has a well-developed transportation network, making it easy to move personnel and materials between locations.
Outsourcing to the Philippines offers more affordable labor or lower cost per hire, especially to foreign companies, as they can save up to 70% on costs.
What's more, the nation is also rich in young, hardworking professionals with diverse specializations, making them qualified candidates.
When it comes to RPO, choosing the Philippines brings you the following benefits:
Strategic talent acquisition guide
Recruitment process outsourcing specialists also function as consultants who can guide your talent acquisition. Thus, you can attract the right talent with a robust talent acquisition strategy.
Speedy recruitment process 
If you opt to do it in-house, you have to allot time to hire and recruit new employees.
RPO providers in the Philippines, however, can take care of your recruitment processes from start to finish. These dedicated recruitment specialists and hiring managers ensure that your recruitment needs are addressed properly and help you hire talent faster.
Cost-effectiveness
You will also need to set a budget for each step of your recruitment process. This includes setting up your job ads, sourcing resumes, doing job interviews, negotiating job offers, and onboarding.
With RPO, you will only have to pay a fixed price. Plus, it minimizes your chances of spending more on bad hires.
Well-suited candidates 
Recruitment process outsourcing companies fully understand that every business aims for top-tier talents.
RPO providers like The Remote Group have seasoned recruitment specialists that are always updated with recruitment best practices and technologies. They also know how recruitment process outsourcing functions and what kind of approach to take.
With this competitive edge, seeking the best candidates who can foster success in your company becomes easier.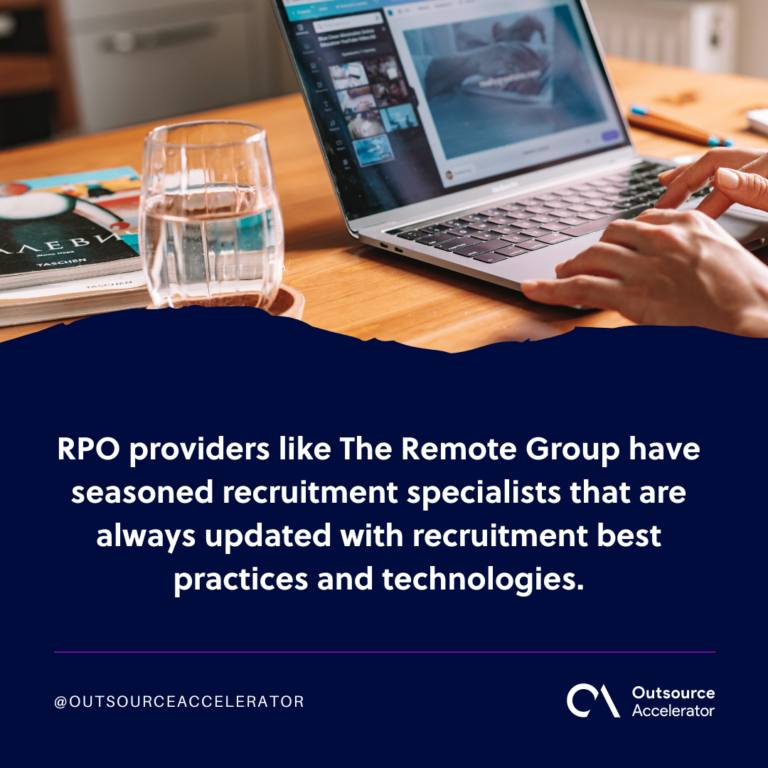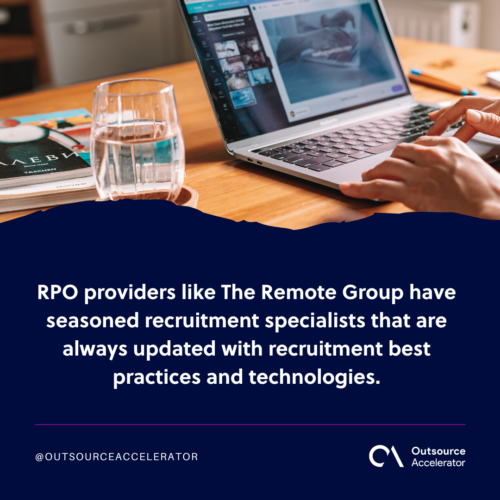 Lower turnover rate
Bad hires may lead to a high turnover rate, and this can be attributed to a poor recruitment process.
High turnover rates also have a huge impact on your financial resources as you have to go through the entire recruitment process all over again. Plus, it also affects your daily operations and overall productivity.
As we have mentioned, recruitment process outsourcing specialists have a full grasp of the kind of candidates that your organization needs.
Hiring the most suitable candidates for your company and culture reduces the chances of employee turnover.
Outsource with today's leading RPO provider in the Philippines!
The Remote Group gives you access to over 500 million hardworking and talented Filipino professionals!
Hire world-class talents who are highly capable of supporting your company and achieving your goals not only in RPO recruitment but also in every sector of your business.