5 ways to effectively outsource telemarketing to the Philippines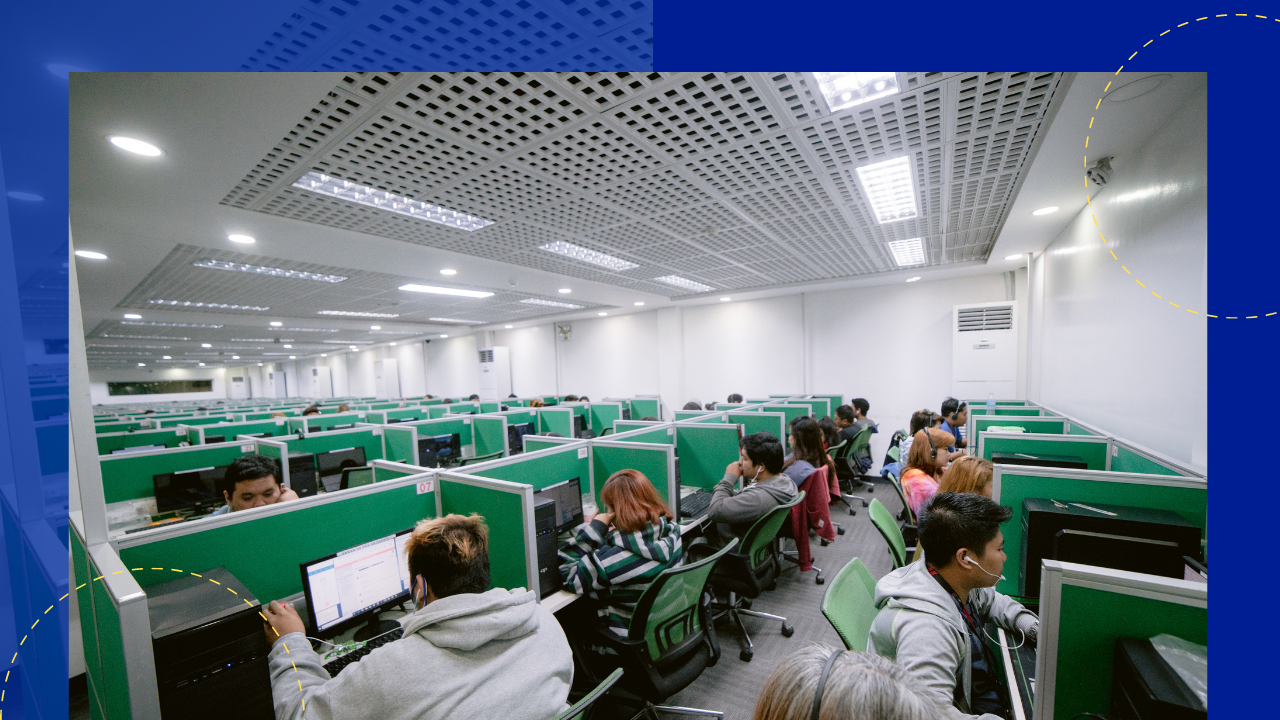 Your telemarketing strategy can be your competitive edge against other brands as it enables you to cultivate a good relationship with your customers and strengthen your brand as a whole. 
Telemarketing, however, has also gained a bad reputation over the years, particularly when it's business-to-consumer. Oftentimes, customers wouldn't want to be bothered with calls, and they view telemarketing calls as a nuisance. 
Nevertheless, your telemarketing efforts, if done right, will still have a positive impact on both your sales and marketing pipeline. 
This is why a lot of organizations would rather outsource telemarketing than do it in-house. And when it comes to outsourcing providers, the Philippines has always been among the top choices, especially for call-related services. 
Why you should outsource telemarketing to the Philippines 
Telemarketing can function according to your organization's needs. In general, this marketing strategy can be utilized to: 
Promote specific products or services

Attract prospects through lead generation

Gather customer feedback

Produce instant sales
Outsourcing telemarketing services to the Philippines has always been a wise decision for organizations. 
Besides its cost-saving perks, especially for foreign companies, it also allows them to tap into a wide talent pool of telemarketing specialists. The country's literacy rate is 96.3% (15 years old and up), which means that it has a rich supply of young professionals entering the labor force each year.  
Filipinos are also fluent when it comes to the English language, whether it is in verbal or written form. Plus, their neutral accent makes it even easier to communicate with a global client base. 
BPO companies in the Philippines also have flexible working hours to cater to their global clients. In most cases, foreign companies that outsource telemarketing services to the country can perform their daily operations 24/7. 
Reputable BPO providers like SixEleven typically offer customized telemarketing solutions that fit your type of business and requirements. You will also have the freedom to easily scale your outsourced staff according to your demand for work.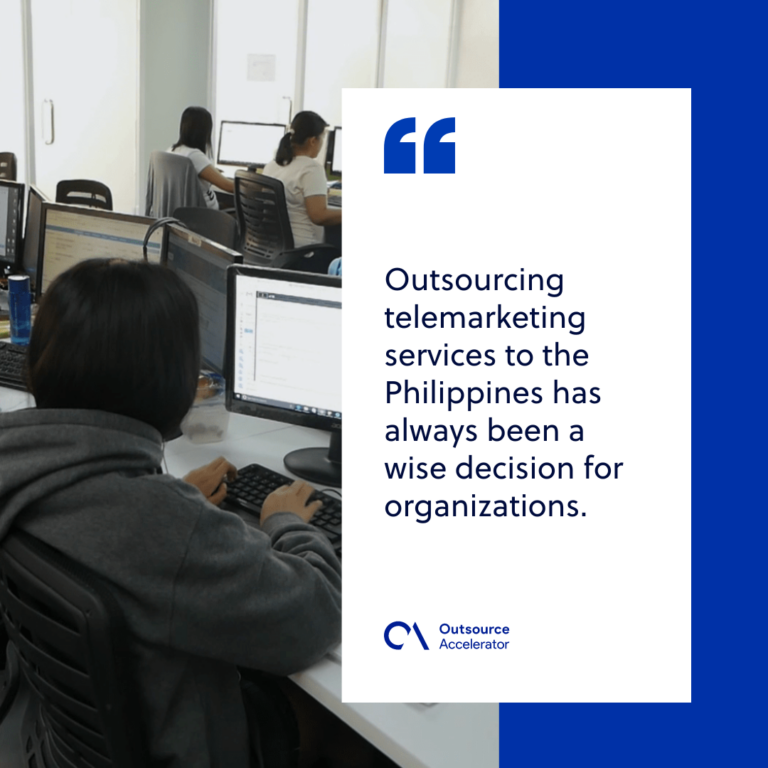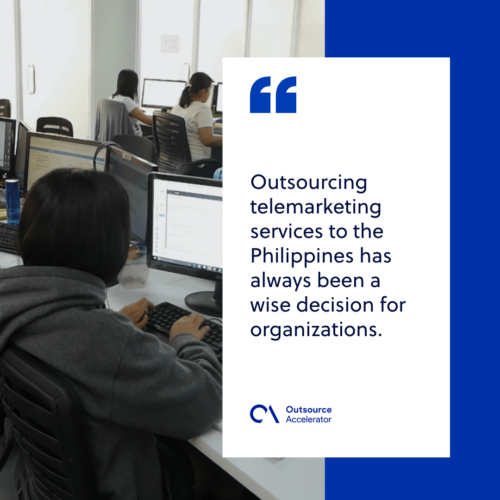 5 tips for successful telemarketing outsourcing in the Philippines
Follow these five tips to guarantee positive results from your outsourcing venture: 
1. Have a solid plan
Make sure you have a clear and solid plan before you start looking for an outsourcing provider. Define your telemarketing goals and objectives, as well as your KPIs. 
Next is to write down all your requirements, like the number of agents you need, telemarketing scripts, and who will provide your databases. 
2. Determine your needs
Know what kind of services you will need. Inbound telemarketing may involve order processing, customer registration, and customer service. On the other hand, outbound telemarketing includes lead generation, appointment setting, or sales prospecting. 
3. Look for experience and expertise
It is always best to cross-check your chosen outsourcing partner's background and credentials to measure their capabilities. More so, find out what they can do to support your telemarketing efforts based on the results you want to achieve.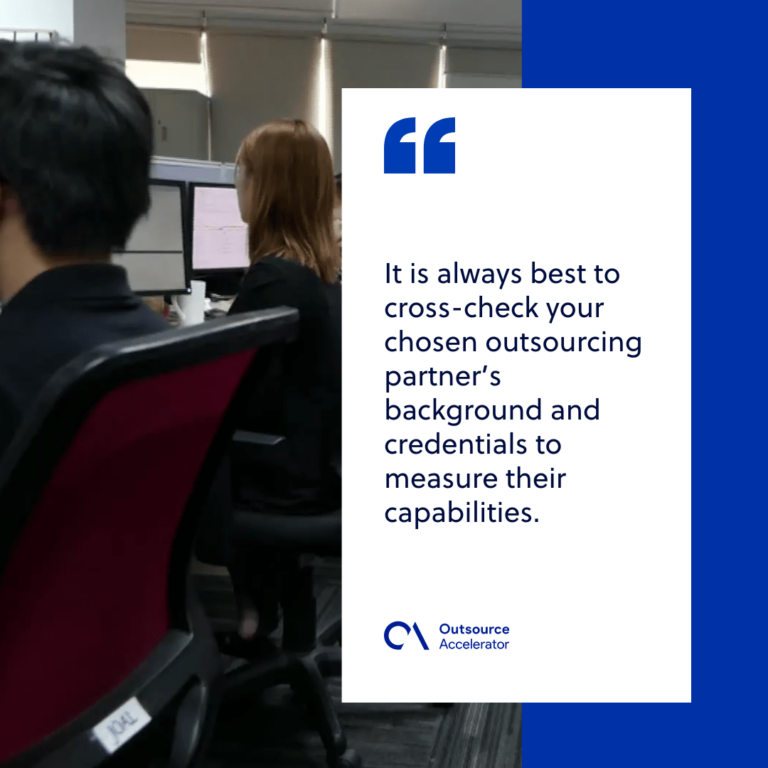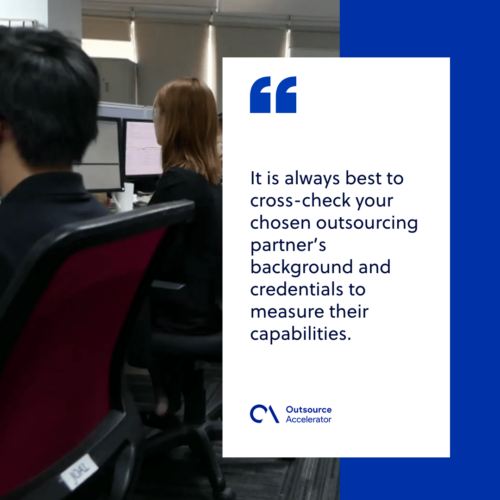 4. Be open to suggestions   
When you outsource telemarketing, you should also be open to exploring fresh perspectives coming from your outsourcing partner. BPO companies offering telemarketing services will know which areas in your campaigns need tweaks or changes. 
5. Practice transparency and proper communication
The key to any successful outsourcing pursuit is always communication. A good outsourcing firm like SixEleven will keep you informed in terms of the progress of your telemarketing campaigns or if there is any problem. 
Outsource your telemarketing with SixEleven
SixEleven prides itself on going above and beyond when it comes to its clients' expectations. It is among the distinguished BPO companies in the Philippines providing telemarketing services. 
With SixEleven, you can leverage a top-notch telemarketing skill set, along with up-to-date technologies. Get your free quote today!