Customer support outsourcing: What is it, and why is it helpful to companies?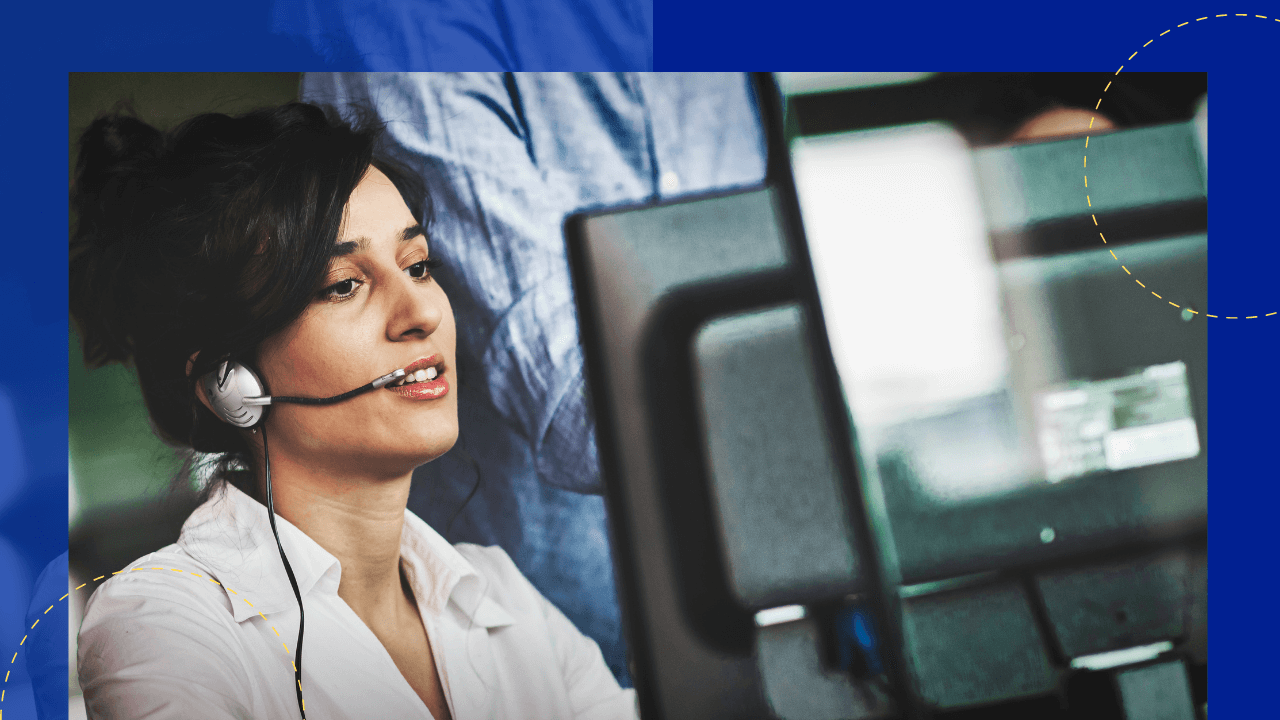 Scaling can become a problem for expanding companies without enough workforce and other resources to handle the increased workload and responsibilities.
This scaling dilemma has created a niche in the market – a niche quickly filled by forward-thinking innovators like Peak Support – for companies that aid other businesses expand by providing the much-needed resources, such as office space and equipment.
These companies allow other – often offshore – companies to utilize their local office spaces and talent pool and serve as the expanding companies' base for customer support services.
By using outsourced human and material resources, companies can scale their operations more efficiently without the hassle of time-consuming and often expensive recruitment and training processes.
Defining customer support
Customer support is a work team dedicated to providing a company's clients with timely and efficient assistance. These teams are often the customers' first point of contact with a company when they have questions regarding product or service issues.
Ultimately, these support teams' mission is to help customers successfully solve issues without escalating them higher up the ladder.
While similar to customer service, customer support is a narrower and more specific aspect under the former's broader umbrella of services.
Providing quality customer support entails hiring and training skilled agents – often en masse. Not every company can afford this, so customer support outsourcing has become a staple business practice.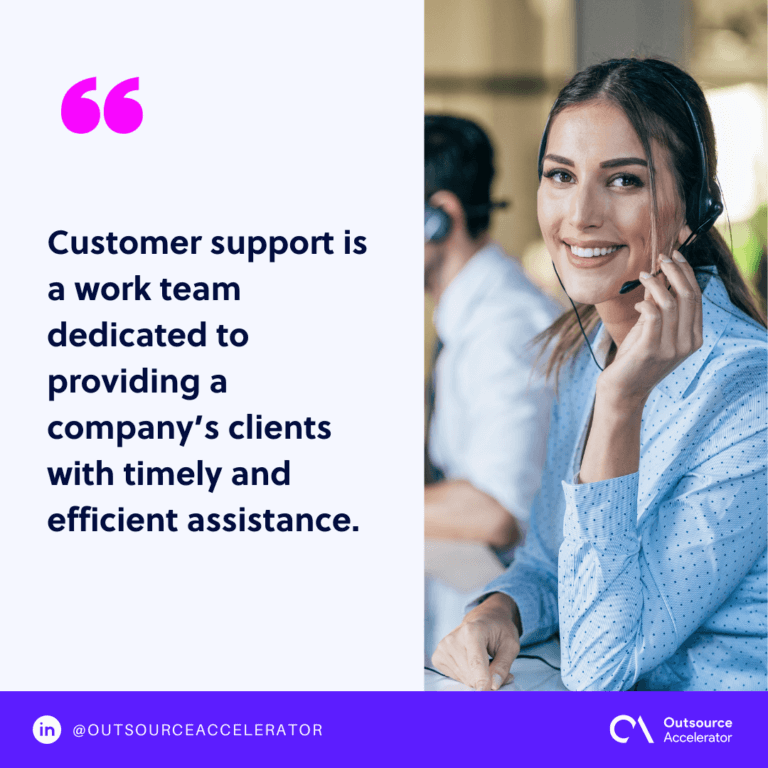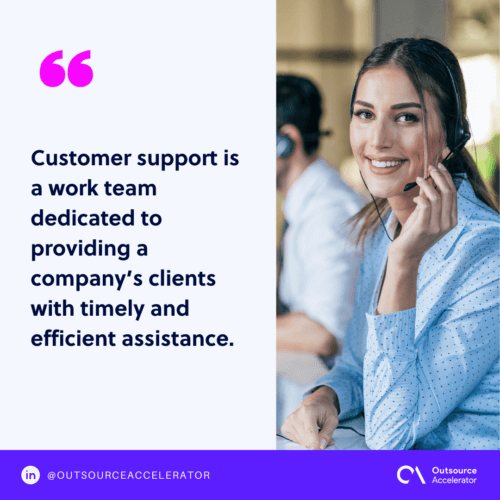 Achieve top customer support with Peak Support
From the term itself, customer support outsourcing is the process of utilizing a third party to provide the customer support services needed by another company.
These third parties can be from onshore, nearshore, or offshore, though offshore outsourcing is the most common.
However, finding consistently reliable outsourcing partners can be a difficult task. Fortunately for outsourcers, outsourcing companies like Peak Support have stepped up to make this task easier for them.
Founded in 2013, Peak Support has built a name that clients have come to trust when it comes to outsourcing customer support, sales operations, and back-office services.
Peak Support specializes in providing its clients with skilled agents equipped to handle their emails or social media profiles and deliver timely and efficient customer service.
What makes customer support outsourcing highly beneficial to companies?
As an essential part of any client-centric business, customer support is one of the most-often outsourced components of companies for various reasons.
Minimize expenses
Firstly, outsourcing customer support effectively minimizes additional expenses brought by scaling a company's operations. As companies often outsource their services to countries with a lower cost of living, they can save on staff salaries and other compensations.
These outsourcing companies also often have their own human resources department that manages the recruitment and training of agents and manages their compensation and benefits.
Improve efficiency
Another reason is efficiency. By outsourcing agents dedicated to customer support, a company's in-house employees can focus on other business processes and improve productivity.
Most outsourcing firms also utilize rotating shifts, giving outsourcers access to round-the-clock customer service coverage.
Access multilingual agents
Lastly, offshore outsourcing grants access to multilingual agents sans the additional costs and training. Having agents able to converse in more than one language is an advantage for companies operating internationally.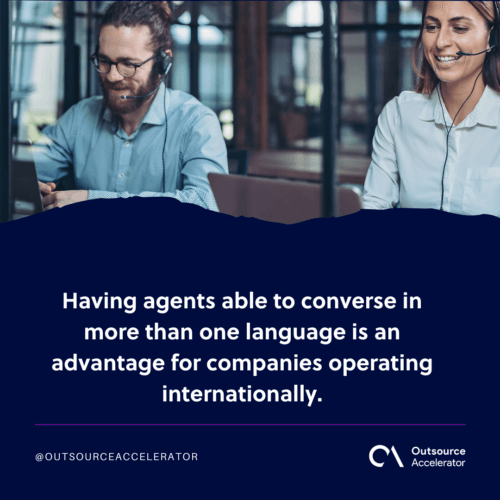 What to consider when outsourcing your company's customer support?
Outsourcing any aspect of a business is a major decision. As such, companies thinking of outsourcing their customer support must consider the following:
Knowledge of outsourcing
First-time outsourcers often make the mistake of not doing intensive research before diving into outsourcing. They usually take up outsourcing while only knowing that it can reduce operational costs. This leads to the failure to maximize the benefits of outsourcing.
Goals on outsourcing 
Many companies that failed in their outsourcing endeavor did so because they set unrealistic expectations and goals. 
It's important to remember that outsourcing is neither a cure-all nor an overnight solution for a company's problems. The oft-cited benefits of outsourcing take time and skillful management to come to fruition.
Which operations to outsource 
It's essential to know which processes a company will want to outsource and which ones they prefer to retain in-house. Generally, outsourcers delegate mundane and repetitive back-office operations – such as data entry and cold calling – to their offshore agents.