Here's how to level up your outbound recruiting efforts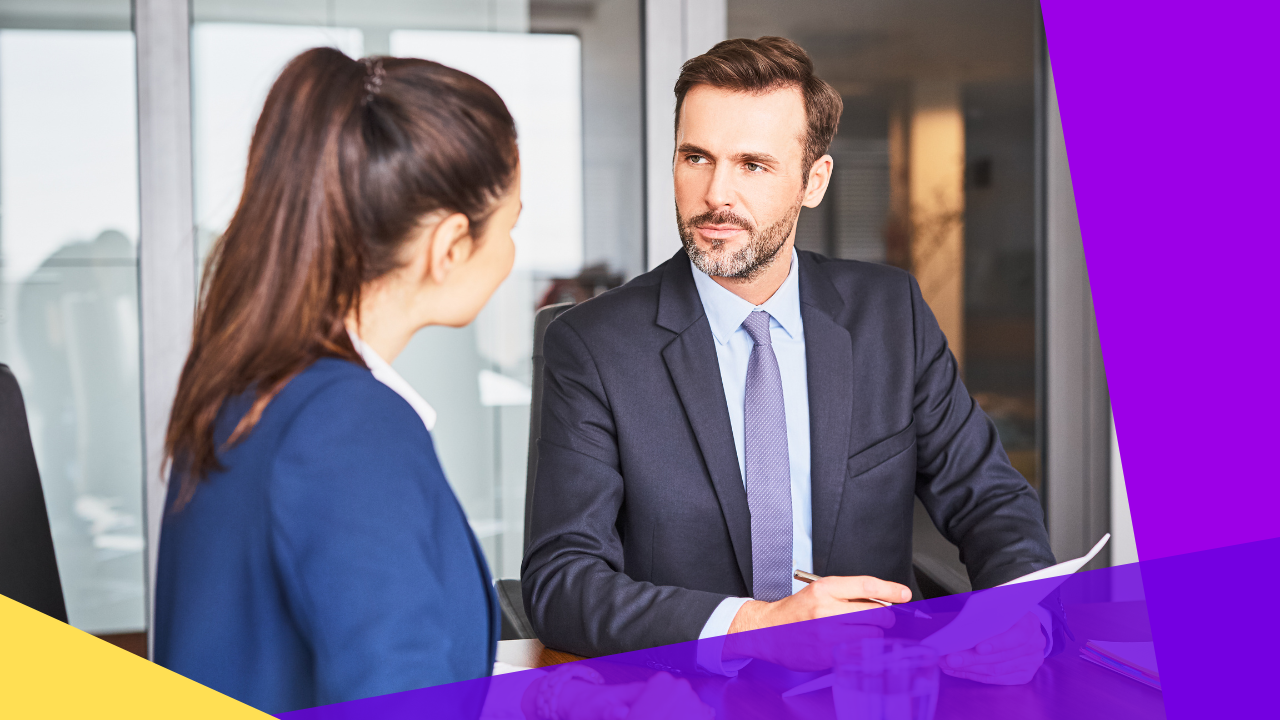 Finding the right people for your company's success is a constant task in the fast-moving business world. 
This article will explore outbound recruiting, discussing its difficulties and sharing effective strategies.
What is outbound recruiting?
Outbound recruiting is a proactive way to find and connect with possible candidates who may not be actively job hunting. 
It means contacting candidates with the right skills and qualifications and convincing them to consider working at your company.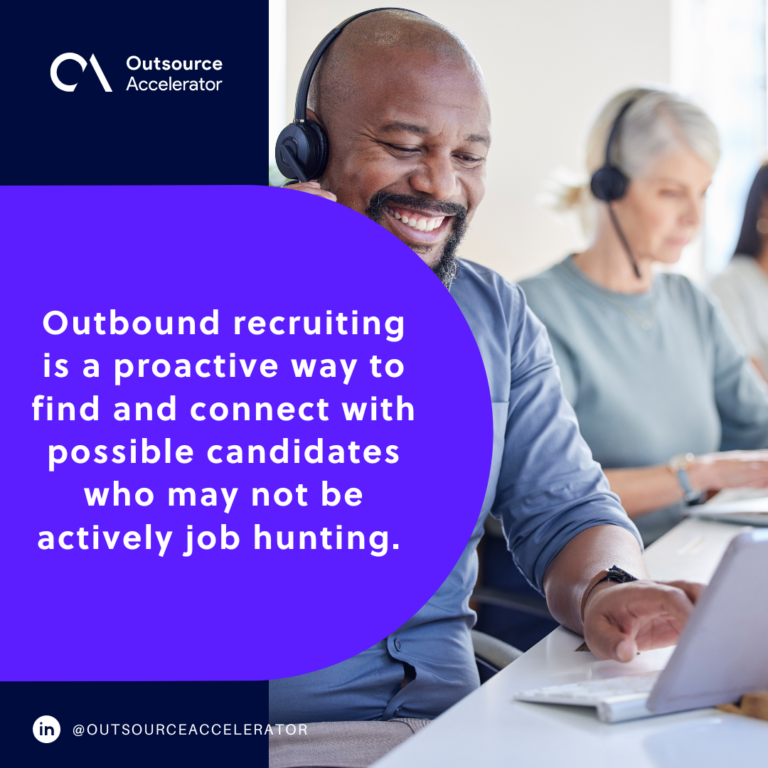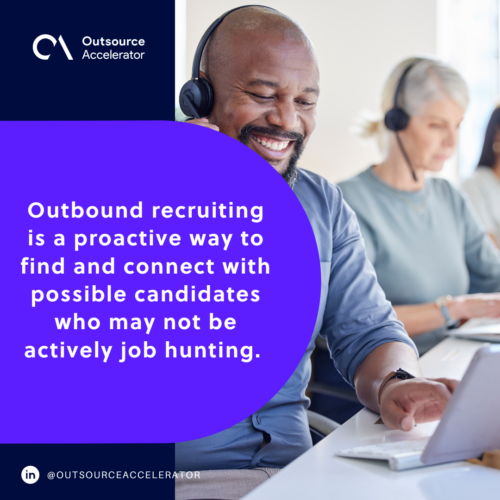 Essential advantages of outbound recruiting 
Outbound recruiting is essential nowadays because, in the tough job market, the best people for jobs aren't usually looking for work. 
Here are the primary advantages of outbound recruiting: 
Overcome skill gaps
Organizations use outbound recruiting to find people with the right skills and qualifications for the job. This helps them fill the gaps in their workforce and create a strong team to improve their organization.
Competitive advantage
Outbound recruiting helps your organization stand out in the talent market. 
Finding and connecting with top candidates ahead of competitors improves your chances of attracting and hiring the best talent.
Diversity and inclusion
Outbound recruiting helps you find talents from diverse backgrounds, which can make your team more creative. It goes beyond the usual methods and brings in fresh perspectives and ideas.
Challenges in outbound recruiting
While outbound recruiting has great advantages, it also comes with its own set of difficulties. 
Identifying and addressing these challenges is crucial to maximize the effectiveness of your outbound recruiting efforts.
Candidate engagement
Engaging with candidates who aren't actively seeking jobs requires a unique approach compared to standard recruiting methods. 
You must capture their interest, emphasize your organization's value, and establish a genuine connection.
Legal and ethical considerations
When conducting outbound recruiting, it's vital to comply with the law. Follow the law and ethics, and always get permission from candidates when you reach out to them.
Privacy concerns
Candidate privacy is a top priority in outbound recruiting. Handle personal information carefully, use it only for its intended purpose, and store it securely to respect candidates' privacy.
Skill set matching
Identifying candidates with the right skills remains an ongoing challenge in outbound recruiting. 
Dedicate time and effort to assess resumes and qualifications thoroughly, ensuring a solid alignment between your organization's needs and the candidate's abilities.

Candidate expectations
Candidates contacted through outbound recruiting may have unique expectations compared to those actively seeking jobs. 
Be ready to address concerns about their job security, career growth, and work-life balance.
Response rates
Not everyone you contact will reply. Be ready for fewer responses than regular recruiting, and consider ways to handle this.
It is important to know and understand the right way to talk to candidates. Some prefer email while others LinkedIn or similar sites.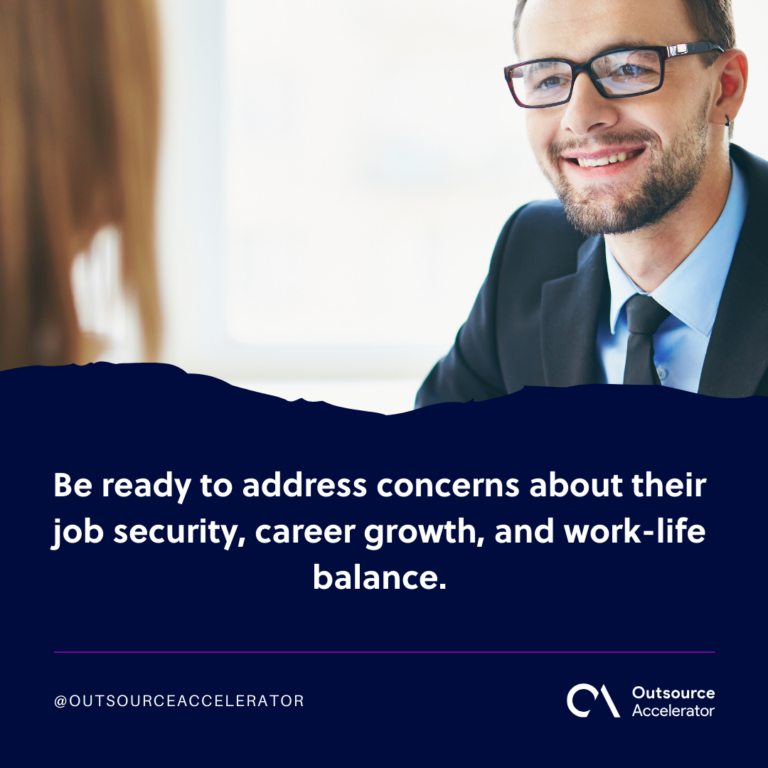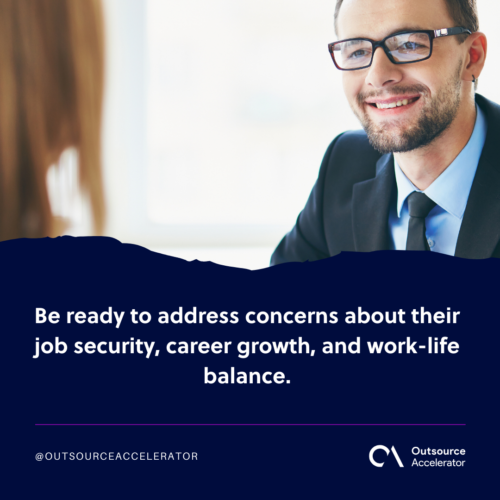 Strategies for successful outbound recruiting
To succeed in outbound recruiting, you need smart strategies that connect with potential candidates. 
Here are some techniques to implement:
Craft compelling job descriptions
Write job descriptions that show what makes your organization special and the chances it provides. Use words that resonate with candidates and show how they can contribute to your team.
Leverage employee referrals
Use your existing team to find possible new hires. Ask your employees to suggest people they think would fit the company well. 
Employee recommendations often result in excellent hires and can expand your group of potential candidates.
Personalize outreach
Tailor your messages to each candidate. Making it personal is a great way to grab their attention and build a bond. 
Show interest in their experience and abilities, and explain why you believe they'd be a perfect match for your company.

Establish a feedback loop
Stay in contact with candidates as you go through the outbound recruiting process. Respond quickly, address their queries, and inform them about what happens next. 
Being open and communicating well builds trust and keeps their interest.
Utilize social media
Use social media to reach out to possible candidates. Share interesting posts, showcase your company's culture and beliefs, and actively participate in industry discussions. 
Social media is a strong tool for increasing your brand's presence and attracting talent.
Measuring outbound recruiting success
Checking how your outbound recruiting works is essential to see if your hiring processes are successful and make smart choices to improve the procedure. 
To achieve this, you can employ various key performance indicators (KPIs) and strategies to gauge how well your outbound recruiting process is performing. 
Here's a breakdown of some key elements to consider:
Candidate satisfaction
Ask candidates for their thoughts on how the outbound recruiting process went. Their feedback can give you ideas on improving your hiring strategy.
Quality of hire
Check how well the candidates you've hired through outbound recruiting are doing. Look at how they perform and what they bring to the table to see if they match what your organization is looking for.
Employee referral rate
Monitor the candidates your employees recommend and see how many get hired. 
If you have a lot of employee referrals turning into hires, it shows you have a strong internal network and the potential for good-quality hires.
Offer acceptance rate
Determine how often candidates say yes to job offers from your outbound efforts.
 If the acceptance rate is low, it might be a sign to improve your approach or take a fresh look at what your organization offers to make it more appealing.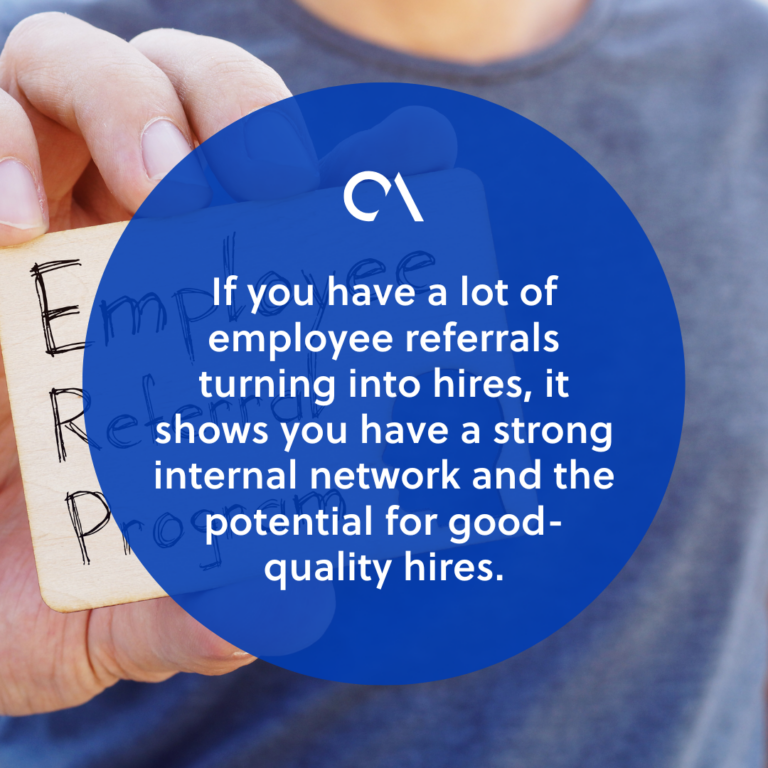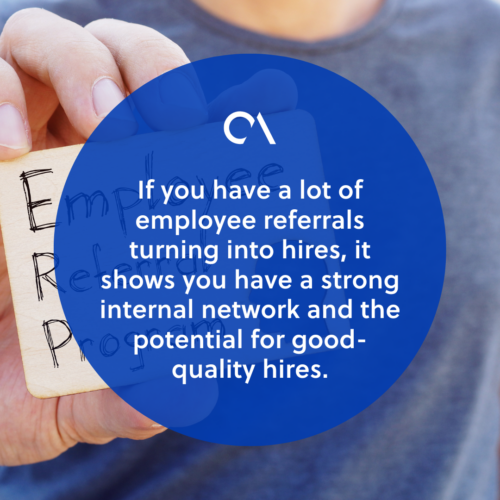 Seek an ideal candidate using outbound recruiting
Outbound recruiting can find your perfect candidate if done perfectly. 
When you actively seek people with the skills and qualities your company values, you increase your chances of building a strong, diverse, and high-performing team.
To excel in outbound recruiting, keep improving your methods, adjust as necessary, and truly connect with candidates.
Adding a personal touch and placing a strong emphasis on candidate engagement will enhance the effectiveness of your outbound recruiting efforts and ultimately result in successful hires.