Wing Assistant's outbound calling services: What you need to know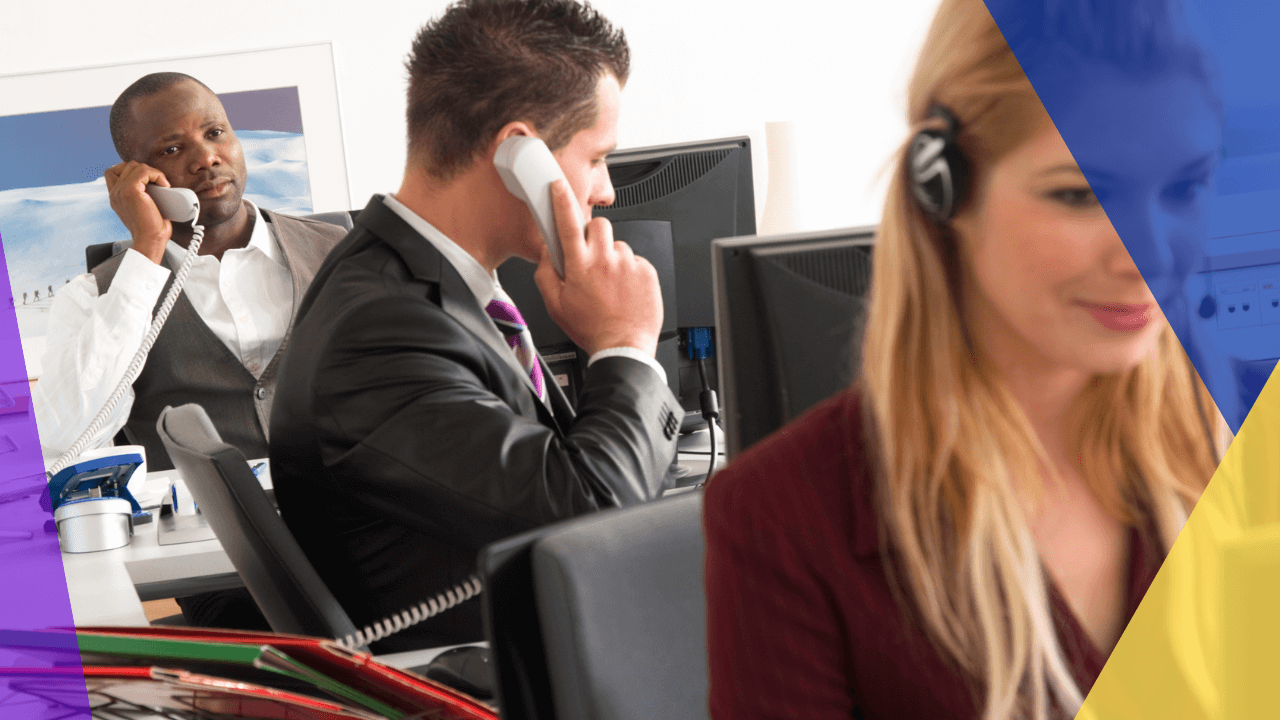 Through live phone calls, your clients can voice their complaints, queries, or feedback. You can remind them of due bills or missed payments or let them know about products or services that may be of interest.
For these reasons, many businesses – even small and medium-sized ones – have begun employing inbound and outbound calling services in their business operations.
However, not every company has access to or can find the time to recruit, hire, and train staff dedicated to making outbound calls.
That's why outbound calling services like Wing Assistant have taken the initiative to provide these services.
But before delving into the full package offered by Wing Assistant, it's essential to understand first what outbound calling is and how businesses use it. This will make it easier to see what makes Wing Assistant's outbound calling services stand out from its competitors.
What is outbound calling?
Outbound calling is the process of making calls to a company's clients or prospective clients. Call center agents usually do this process.
This business function covers many customer service areas and isn't just limited to marketing.
Aside from telemarketing and cold calling, businesses also use outbound calling for the following:
Marketing research

Surveys outreach

Updating contact information

Customer notifications

Customer service calls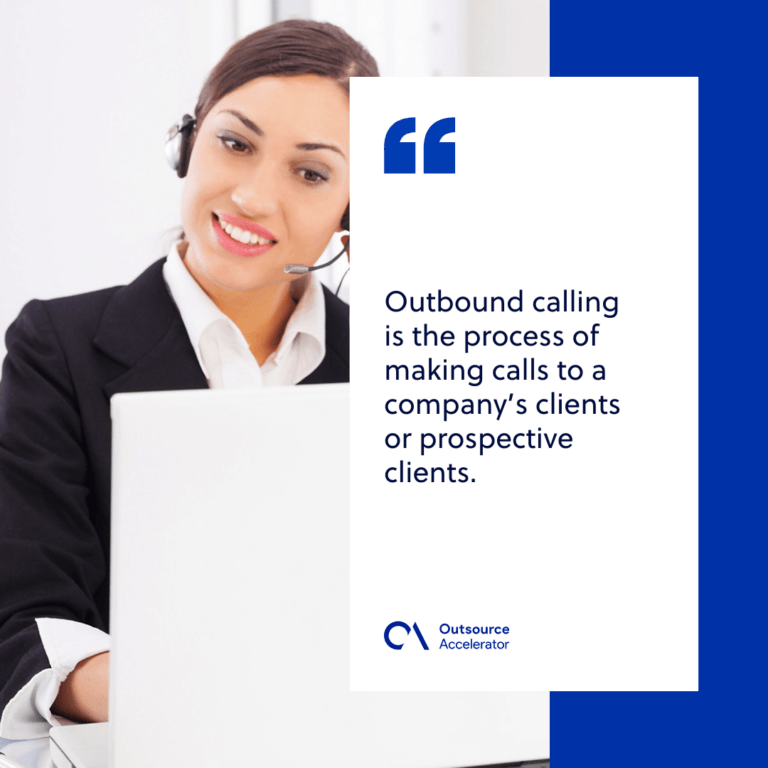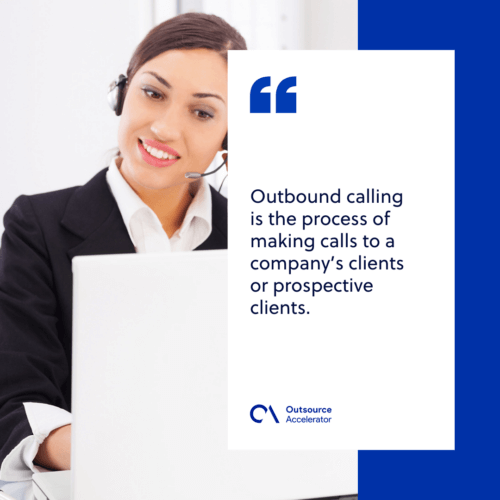 Businesses that have outbound calling functions operate these through the help of outsourcing companies or virtual assistants.
Outbound calling serves a vital function in businesses, particularly in increasing brand awareness, customer satisfaction and retention, and lead generation.
How does outbound calling differ from inbound calling?
The main difference between inbound and outbound calling is that businesses make outgoing calls to customers. In contrast, customers initiate inbound calls to businesses – calls that can be easily handled by Wing Assistant's Reception service.
Between who dials whom lies the difference in call intent between inbound and outbound calling.
Because inbound calls come from the clients' side, these calls are often queries, complaints, concerns, or feedback. Customer support staff commonly handle these types of calls.
On the other hand, a business representative making outbound calls to clients or prospects usually has a purpose related to sales or reminders about payments.
The software used for outbound and inbound calls also differentiates the two.
Inbound calling software typically costs more than outbound calling software because it relies more on diverse channels and points of contact. These software tools are also more complicated and require more setup and startup time.
How do businesses utilize outbound calling?
As mentioned earlier, businesses use outbound calling for several purposes. Some of these outbound call functions are briefly discussed below.
Sales calling
One of the most common ways in which businesses utilize outbound calling is through sales calls.
In sales calling, the caller's purpose is to generate sales of a business' product or service or to facilitate a partnership between two business entities.
Sales calling is also used as a follow-up call after a successful cold call, as cold calls usually leave little room for the actual product or service endorsement.
Market research
Businesses with outbound calling functions use them to conduct market research and get a feel of what customers want.
During calls to prospective or existing customers, outbound call center agents can ask specific questions about their product or service preferences.
Businesses can then add the data collected from these calls to their customer relationship management (CRM) database and use them for future marketing campaigns.
Survey outreach
Like market research, businesses can also conduct survey outreach through outbound calls.
These surveys also aid businesses in getting more reliable customer feedback about a given product or service.
Contact information update
Businesses can utilize outbound calling to collect and maintain an updated contacts database from other companies.
The beauty of using outbound calls to update a company's CRM or database is that agents can simultaneously collect market insights from other businesses while doing so.
Customer notifications
Businesses commonly use outbound calling to remind clients of coming dues or missed payments. However, using outbound calls for customer reminders isn't only limited to bills payment.
Some businesses also use outbound calls to remind clients of appointments, upcoming events, service disruptions, or collecting prescriptions or packages from stores.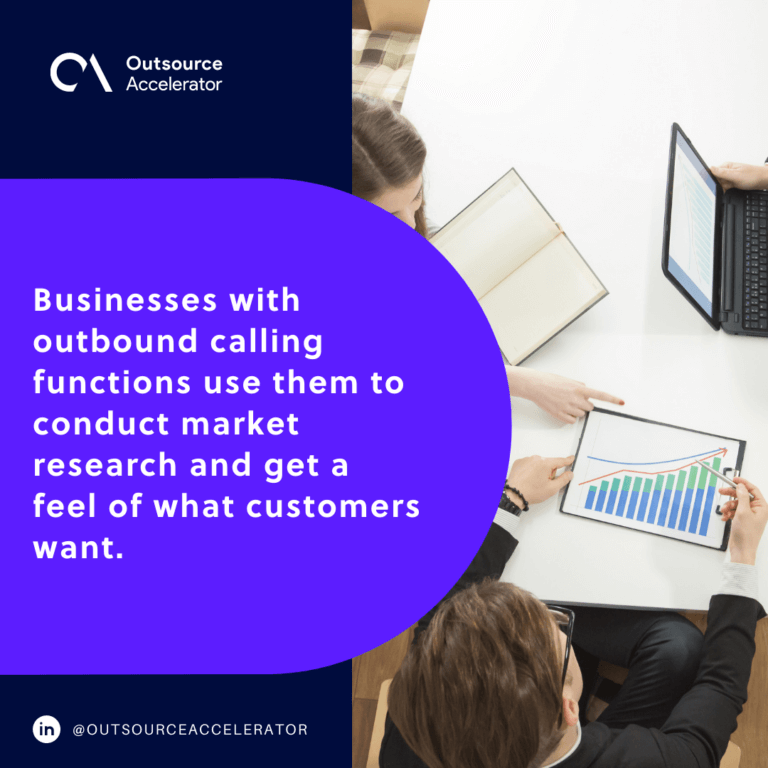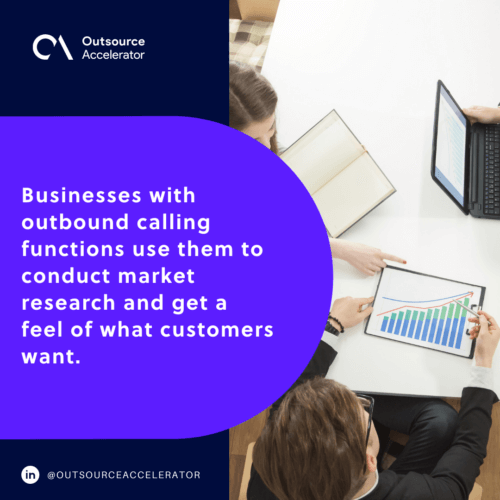 What makes Wing Assistant's outbound calling services the best choice?
If you're looking for an excellent outbound calling services provider, Wing Assistant can guarantee to meet your needs at industry-leading rates.
Wing Assistant can provide you with dedicated outbound calling agents to take care of outbound sales, marketing, and customer service on your behalf.
By-the-minute, per-number-of-call charge rates eventually turn out to be expensive in the long run. Unlike other sales calling services from similar companies, Wing Assistant doesn't charge you by the minute or for every call made with its outbound calling services.
Instead, Wing Assistant offers you a fixed monthly rate wherein your dedicated outbound call agent can make as many calls per day as possible. 
With its services payment scheme, you'll be able to carry out large-scale campaigns and grow your sales pipeline.
Like other outbound calling services, your dedicated Wing Callers can perform customer surveys, bill collection, business-to-business (B2B) telemarketing, and B2B appointment setting.
Moreover, Wing Assistant's services can seamlessly connect with various call center or telemarketing software, such as Slack, Zoom, Zapier, Bitrix24, Salesforce, and TalkDesk.
If you wish to provide your customers with globally competitive outbound calling services, booking a call with Wing Assistant will take you one step closer to that goal.