Why offshoring IT services to the Philippines is an excellent business strategy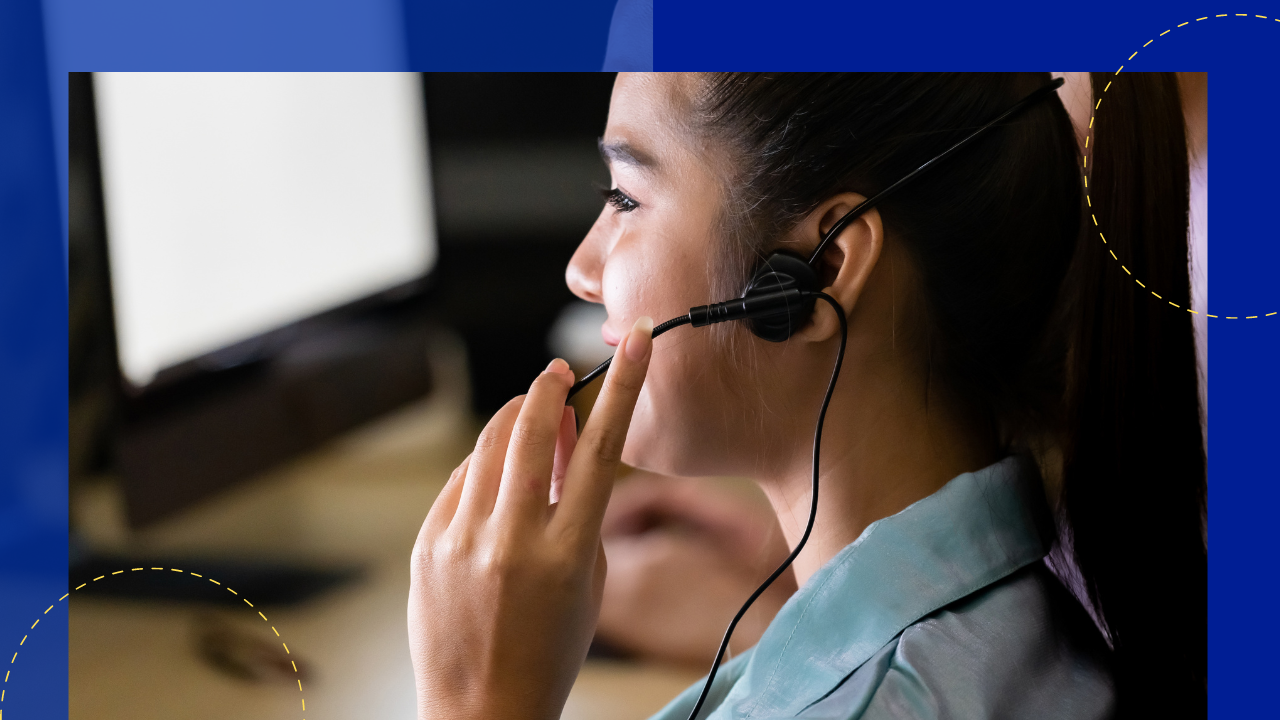 The Philippines is globally recognized as the world's outsourcing capital. It is home to many trusted outsourcing firms, such as Booth and Partners.
On top of that, the business process outsourcing (BPO) industry in the Philippines enjoys support from the national government.
Many businesses worldwide have come to entrust their operations to the droves of outsourcing firms operating in this tropical country.
It isn't surprising that numerous well-known brands have begun offshoring IT services and other outsourcing functions to the country.
What does offshoring mean?
Offshoring is a business practice that refers to delegating certain business functions to an offshore third-party service provider.
For example, when a US-based company entrusts its customer support services to an outsourcing firm in the Philippines, this is known as offshoring.
Offshoring, or offshore outsourcing, differs from onshoring and nearshoring on geographic grounds.
Outsourcing is considered offshoring when a business taps a third-party company from another country far from its base of operations.
Otherwise, it will either be onshoring (outsourcing within the same country) or nearshoring (outsourcing to another neighboring country).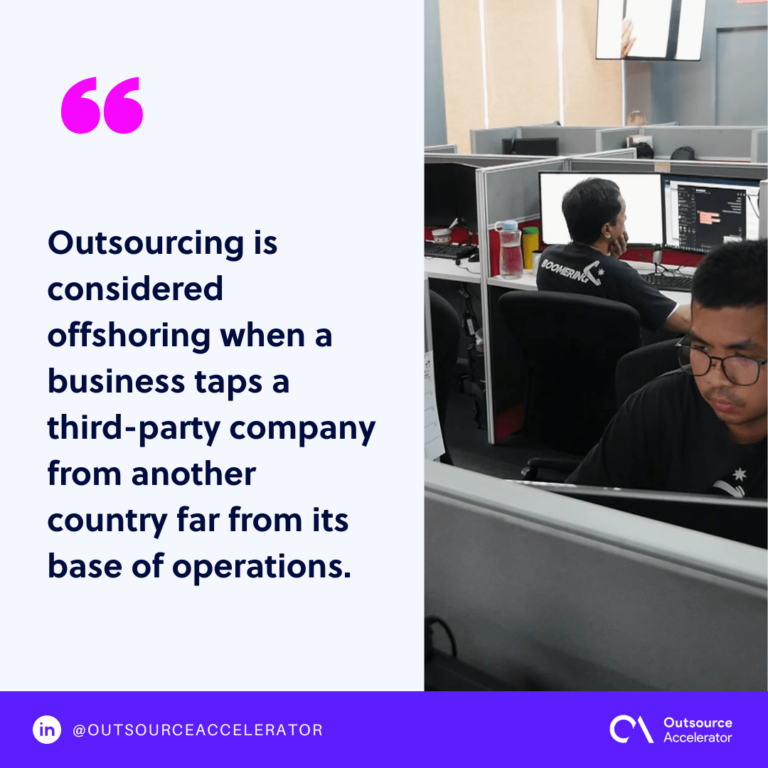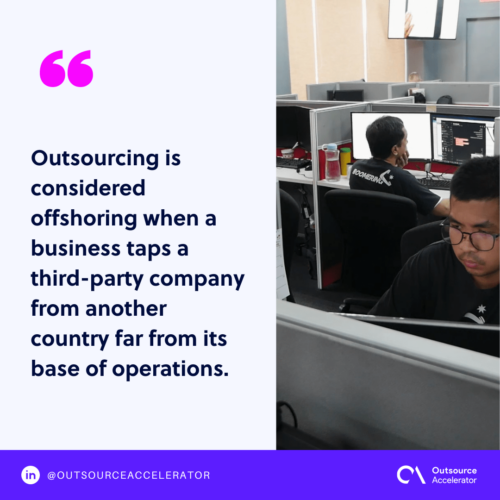 Commonly offshored IT services
IT services are among the most commonly outsourced business functions worldwide.
Offshoring IT functions cover many different services, such as:
Software development
Software development can include services ranging from developing custom software for a company to creating commercial software for clients.
It may also revolve strictly around writing codes for an already existing system.
Network and data security
Companies that handle sensitive and confidential information can turn to cyber security providers to help maintain data security.
Ensuring network and data security involves managing a company's IT infrastructure to prevent any unauthorized access and data breach.
This can be done through various cybersecurity software, ranging from simple firewalls to complex artificial intelligence (AI) solutions.
IT helpdesk services
IT help desks are contact points for a business's clients that may have inquiries or issues with IT-related products or services.
These services may help customers troubleshoot problems or provide other types of support through different channels, such as email, live chats, and live calls.
Web hosting services
Web hosting is like renting out spaces for other businesses that want their website's content to be accessible through the internet.
Companies that offer web hosting services do so by providing the necessary technology and other resources needed to run a website's operations efficiently.
The platform's host company is responsible for server maintenance, network security, and ensuring optimal website performance.
IT operations management (ITOM)
IT operations management is a broad range of services that often include the abovementioned services.
It's a more holistic approach that takes on the responsibility of a business's entire IT infrastructure and related functions.
This responsibility includes everything from setting up physical servers, software installations, and equipment maintenance to maintaining network security.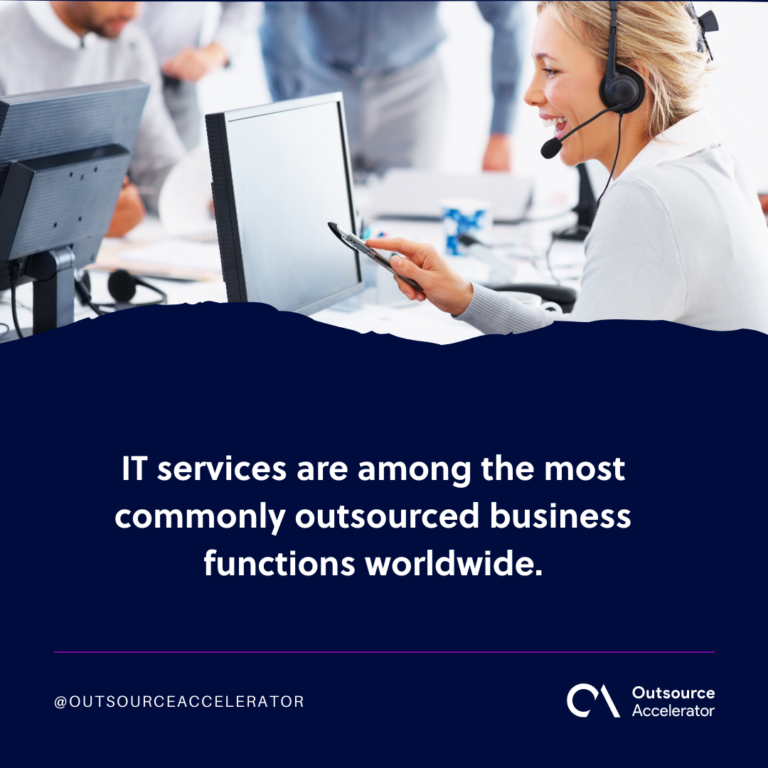 Advantages of offshoring IT services
Outsourcing IT services gives businesses plenty of competitive advantages.
Here are a few of these advantages:
Cost-efficiency
Skilled IT professionals hired thru offshore firms like Booth and Partners cost as much as 70% lower than their US counterparts.
Moreover, these outsourced IT staff's training and equipment are shouldered by outsourcing firms, further increasing cost savings for businesses.
It's cheaper to outsource IT services than build an entire IT infrastructure from scratch.
Access to industry experts
Outsourcing gives companies access to a pool of highly skilled IT talents.
These experts often have years of industry experience that companies can utilize when outsourcing.
With these experts' collective expertise and experience, there's a high chance that they have already encountered and resolved any IT-related issue a business may face.
Access to better technology
Outsourcing firms invest in leading-edge technologies in various industries to ensure high-quality performance for their clients.
Thus, these firms often have better equipment, software, and overall IT infrastructure than most businesses.
Turning over responsibility for IT services to these firms lets businesses utilize their technology and increase company efficiency.
Partner with Booth and Partners when offshoring IT services
Offshoring IT services to Booth and Partners brings businesses IT solutions that fit seamlessly into their organization.
This firm's tailored recruitment method and "one size does not fit all" approach ensure that the talent they'll provide will be an extension of your team.
With this leading Philippine outsourcing firm as a partner, all you have to do is tell them what IT services you require, and they'll do the rest.