Offshore team management: How to do it right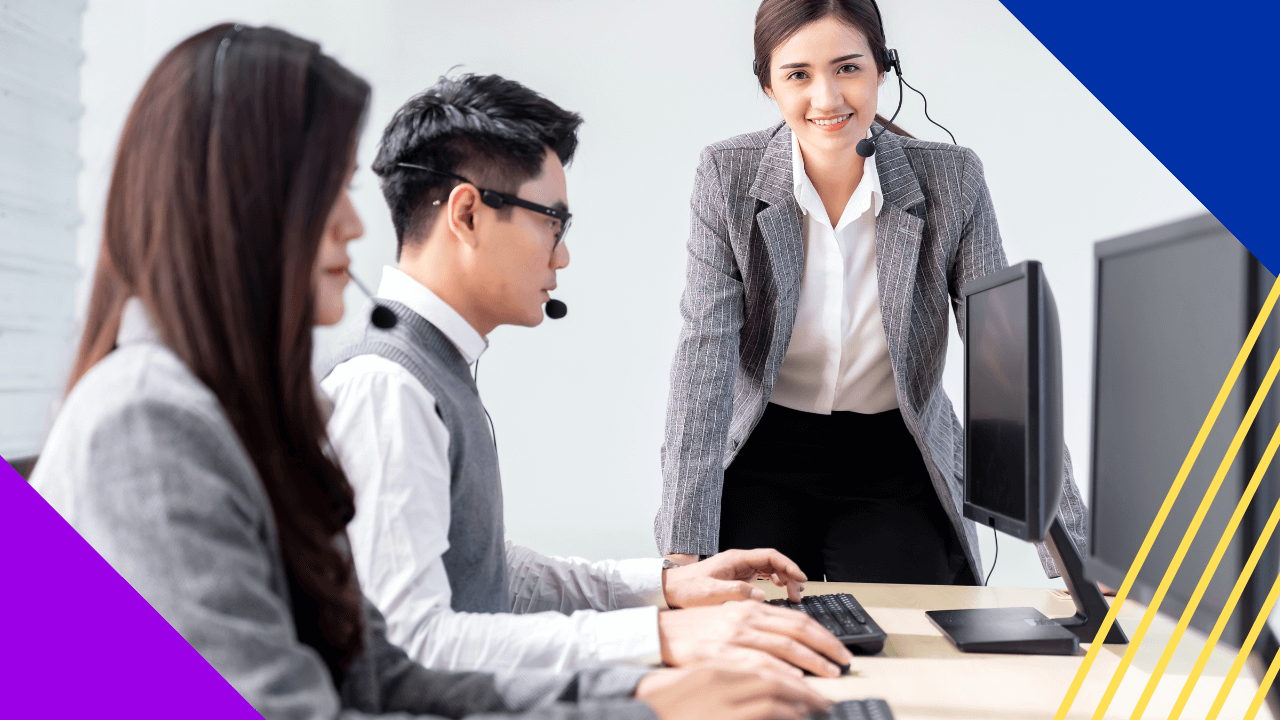 The increasing globalization of markets opened many opportunities for employees to find work outside their home countries.
It also allowed employers to cut salary costs by tapping into the cheaper labor market of developing countries like the Philippines.
This remote work setup increased the popularity of offshore team building for businesses.
While having an offshore team presents various benefits for businesses, managing one can be challenging.
This article will help you learn more about offshore teams and how you can successfully manage yours.
What is an offshore team?
As the term implies, an offshore team is a group of people working for a company physically located in another country.
Members of an offshore team aren't necessarily within one single country. For instance, a company can have an offshore team composed of employees from the Philippines, India, Cambodia, and Mexico.
Due to geographical differences between the offshore team and their employer's locations, offshore workers often adjust their work shifts to their employer's time zone. Thus, an offshore team in the Philippines working for US employers will be working graveyard shifts.
Despite the similarities between offshoring and outsourcing, an offshore team should not be confused with an outsourced team.
In the former, workers are often under the employer's payroll system; meanwhile, the latter means the workers are under the payroll of a third-party company.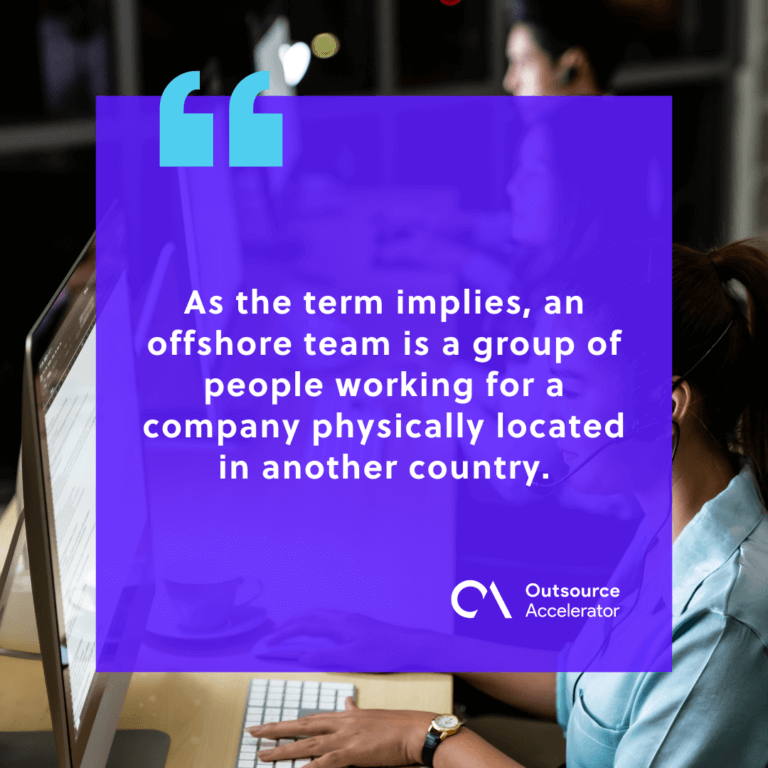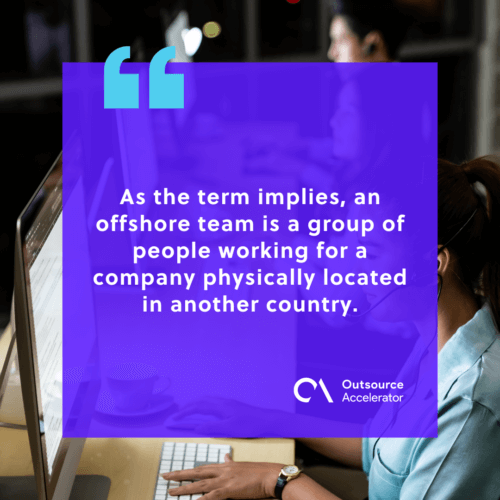 How can you build an effective offshore team?
When building an offshore team, it's important to find reputable firms like Staffwiz that offer offshore team-building services.
Proper screening of potential offshore partners is always the key to ensuring you won't have any regrets with the team you've built.
It's also advisable to start small (e.g., a three-person team) when you're just beginning to dabble with offshoring. This way, you can familiarize yourself with the ins and outs of offshore team-building before committing to managing larger teams.
Sharing your company's vision and goal with your offshore team is also imperative. This lets your in-house and offshore work as a single unit toward achieving your business's goal.
Tips on proper offshore team management
Like any team, the success of an offshore team largely depends on how effectively their employer manages them.
Below are some actionable tips you can follow to improve your offshore team management:
Set clear rules of engagement
Giving your offshore team a clear understanding of your workplace guidelines will help them better grasp how they should behave and perform.
Ensuring that they are updated with the progress of projects is another must to maintain momentum.
To keep everyone informed of each member's current tasks and better facilitate communication between teams, it's advisable to have a shared group calendar.
Use proper tools
Your offshore team needs to be outfitted with the right software and equipment as much as your in-house team does.
Giving them access to the proper tools they need at their jobs will ensure your processes go smoothly and become more efficient.
Foster team communication
Communication is paramount to avoid potential problems arising from having a team working somewhere other than your office.
Knowing who does what and when can significantly help improve task management and speed up project turnaround time.
Assign an offshore team leader
Assigning a member of the offshore team to act as their project manager is one of the most crucial decisions you can make.
Having an offshore team member handle the finer management details helps circumvent potential problems, such as:
Language barriers

Cultural differences

Timezone constraints
Have an organized workflow
An organized workflow spells efficiency and better workload management for the whole team. Having an efficient workflow is doubly important for an offshore team.
An adequately laid down workflow plan will help your offshore team proceed from one task to another without excessive micromanagement.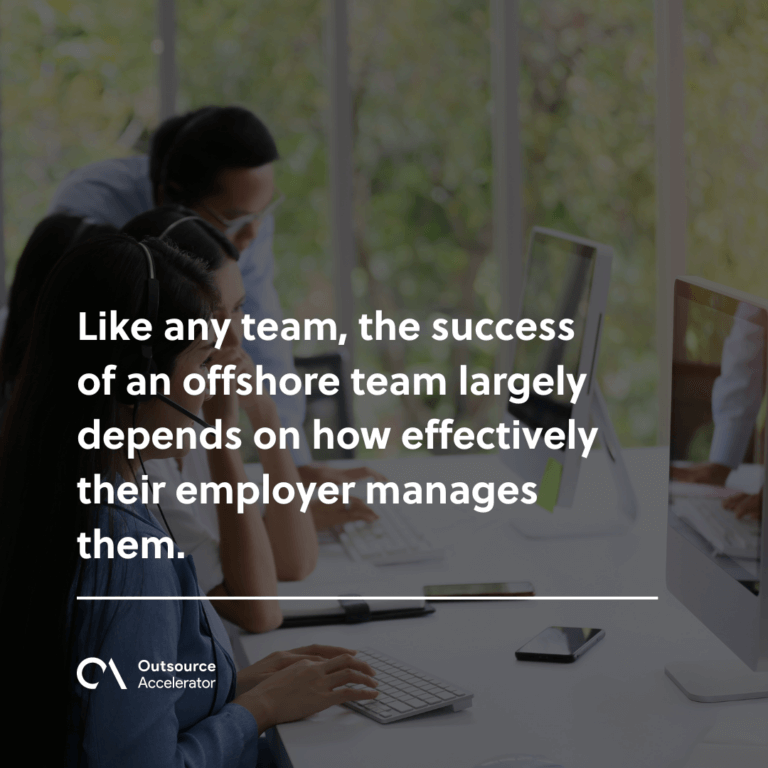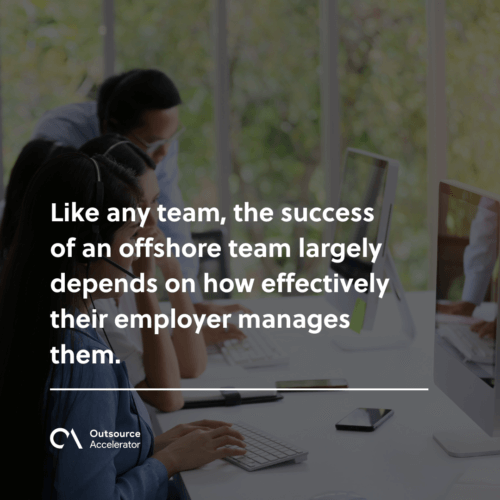 Build your offshore team through Staffwiz
Staffwiz offers businesses the opportunity to access the Filipino workforce at competitive rates.
With Staffwiz as your partner BPO in building your offshore team, hiring Filipino workers has never been easier.
The company can help set you up with your Filipino offshore team in just three easy steps – specify, screen, and select.
Even better, Staffwiz features a wage calculator that can help you estimate what each team member will cost you.
Book a call with Staffwiz now and start building your offshore team!