Why you need an offshore healthcare administrator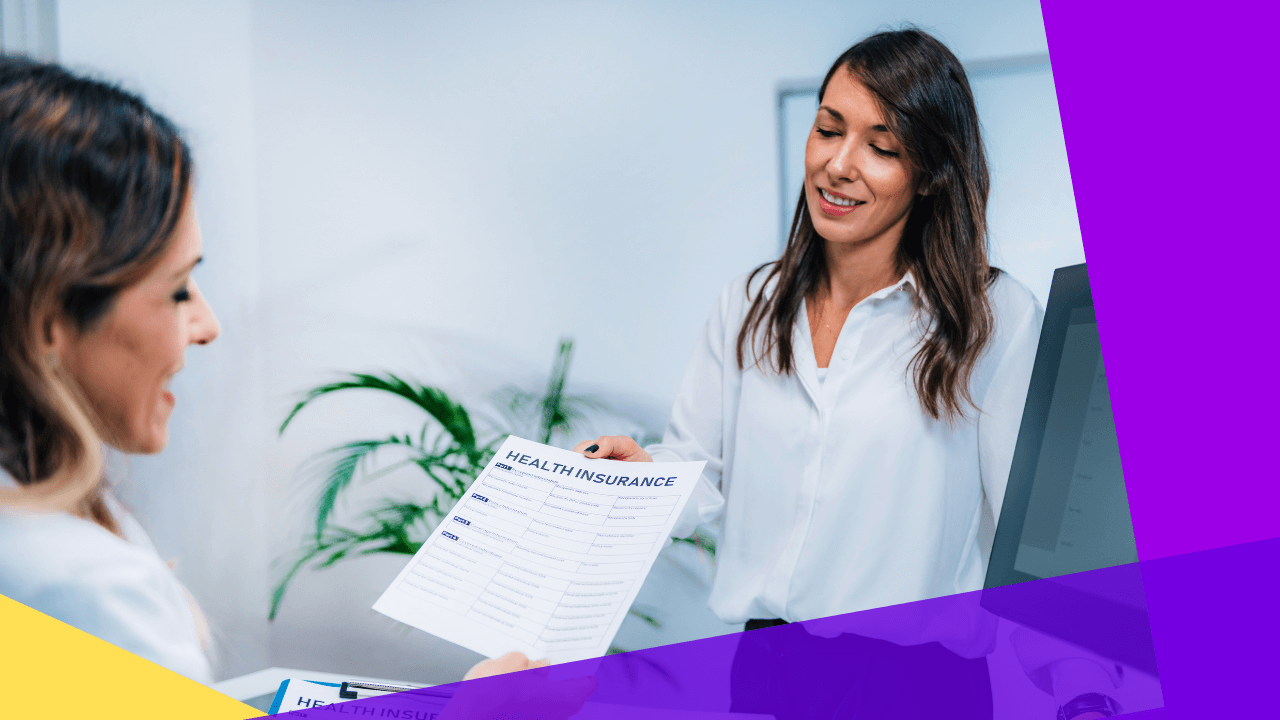 Recent events have made people realize how valuable their health is. As a result, the healthcare industry has grown to be one of the most competitive industries in the world. 
With this popularity comes a challenge for medical facilities to keep pace with industry growth and provide quality patient care. 
Many healthcare companies are outsourcing their administrative tasks to countries like the Philippines to maintain a competitive advantage. 
Offshoring clinical and healthcare administration is a rapidly-growing field. It's estimated that the market will see an upward trend with a CAGR of 10.20%, hitting a value of 488.2 billion USD by 2027. 
StaffWiz is among the top offshoring picks for medical establishments seeking to farm out a seasoned healthcare administrator.
What is an offshore healthcare administrator?
Offshored healthcare administrators are responsible for the management of healthcare facilities and services. They are essentially the same as office administrators, only based overseas. 
An offshored healthcare administrator oversees all aspects of the healthcare organization, including:
Finances

Personnel

Other elements of patient care (e.g., database management)
These remote admins can also be in charge of compliance with all state and federal laws, and regulations. 
As a medical facility grows, it becomes a common pitfall to hoist additional responsibilities unto health workers. An offshore healthcare administrator can lighten that load, ensuring that your in-house staff can focus on providing patient care. 
Some other benefits of an offshored healthcare administrator include:

Experience in their field

Cost reduction

Improved efficiency

Quality assurance
Hiring virtual employees for your healthcare tasks, not just healthcare administration, is a positive for your business.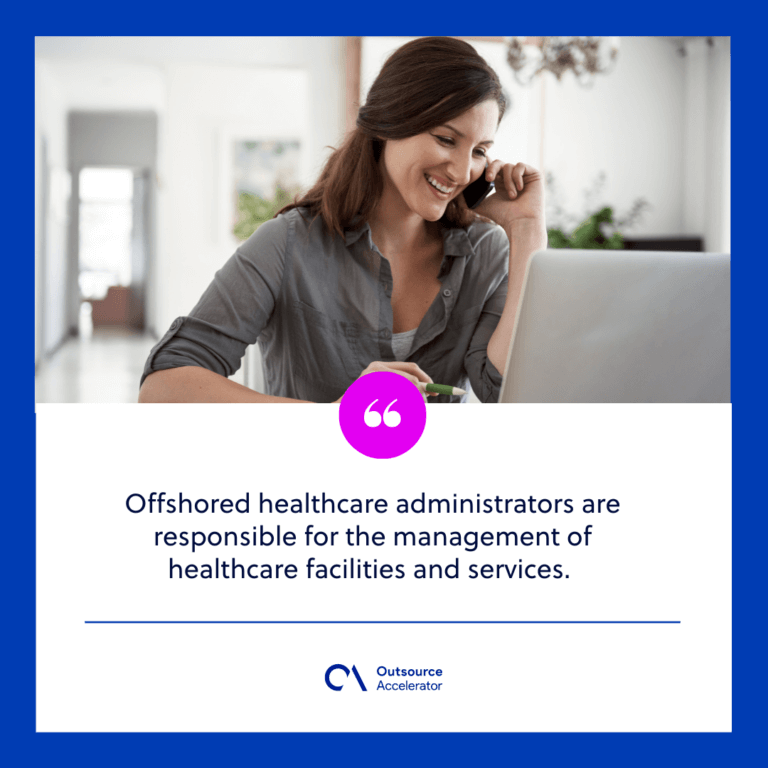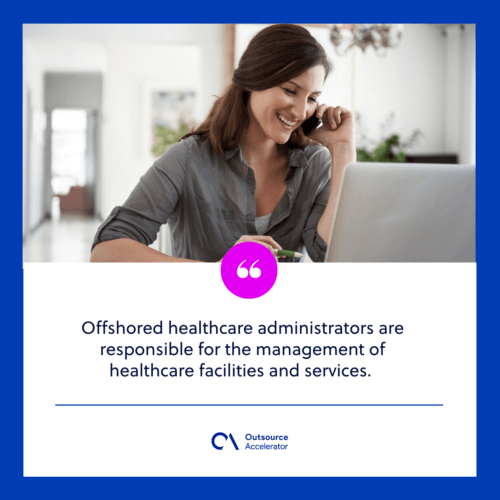 Essential skills of an offshored healthcare administrator 
A remote healthcare administrator requires various skills, such as: 
Organizational skills

– the role of an offshored healthcare administrator requires organization in all aspects. This is to ensure the smooth operation of the facility's medical services. 

Leadership skills

– the offshored healthcare administrator must be able to lead others to achieve goals and objectives set by the employer. 

Communication skills

– offshored healthcare administrators must possess exemplary communication skills. They must be able to interact well with the members of the team and other healthcare professionals on a regular basis. 

Technical business skills

– a remote healthcare administrator must be accomplished in business acumen with the sense to be flexible when applying solutions that would improve clinical operations. 
Additionally, a degree in healthcare or business management would also be beneficial. 
These days, automation and business process outsourcing go hand-in-hand. Organizations are continually seeking ways to simplify procedures, and the trending technology at the moment is artificial intelligence (AI). 
Offshored healthcare administrators must also be prepared to work with automation and artificial intelligence to simplify not only their tasks but the work of the entire medical facility. 
The healthcare industry hopes to reduce the 500 billion USD worth of administrative waste. 
Common tasks of an offshore healthcare administrator
An offshored healthcare administrator handles all the managerial operations of an organization's healthcare services. 
Common tasks performed include: 
Managing staff schedules and workloads

Ensuring proper allocation of resources 

Developing policies and procedures

Coordinating logistics and workflow

Managing budgets

Evaluating the work quality of staff

Overseeing accounting duties like payroll, taxes, and billing

Updating patient records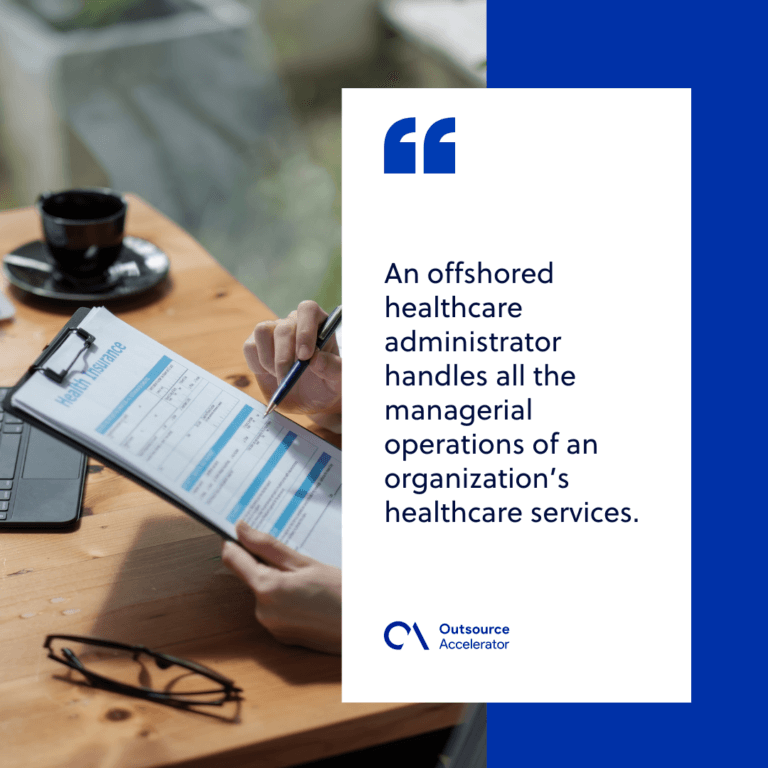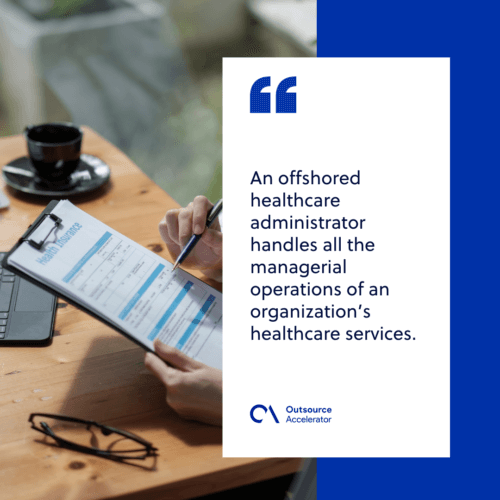 Hiring healthcare administrators through StaffWiz
StaffWiz will assist you in finding qualified candidates to fill your healthcare and clinic administrative positions. It manages the entire hiring process while you get the final say on employees. 
StaffWiz sources skilled virtual assistants from the Philippines. While the country's reputation as a pool for business process outsourcing is unmatched, many healthcare professionals also take BPO roles, adding another layer of competence. 
Contact StaffWiz today to get the best possible clinic and healthcare admin support you need.