Life is all about growing. There's an inevitable march toward newness, novelty, and progress.
Tony Robbins reckons: "If you're not growing, you're dying." Adding that growth is one of the six core human needs, and it's just as vital as significance and love.
Business imitates life in many ways, not least in its need to evolve. Stasis is not an option. If a company isn't growing, it's more than likely dying.
Even if a business could stand still, all its competitors would be advancing, and the market would also evolve. So the 'static' company is actually still going backward.
There are critics of this endless need for expansion. The Zen monks would argue that we should all just be happy with what we have. But advancement replaced handwashing with washing machines, horses with cars, superstition with science, and widespread poverty with affluence.
So progress is good.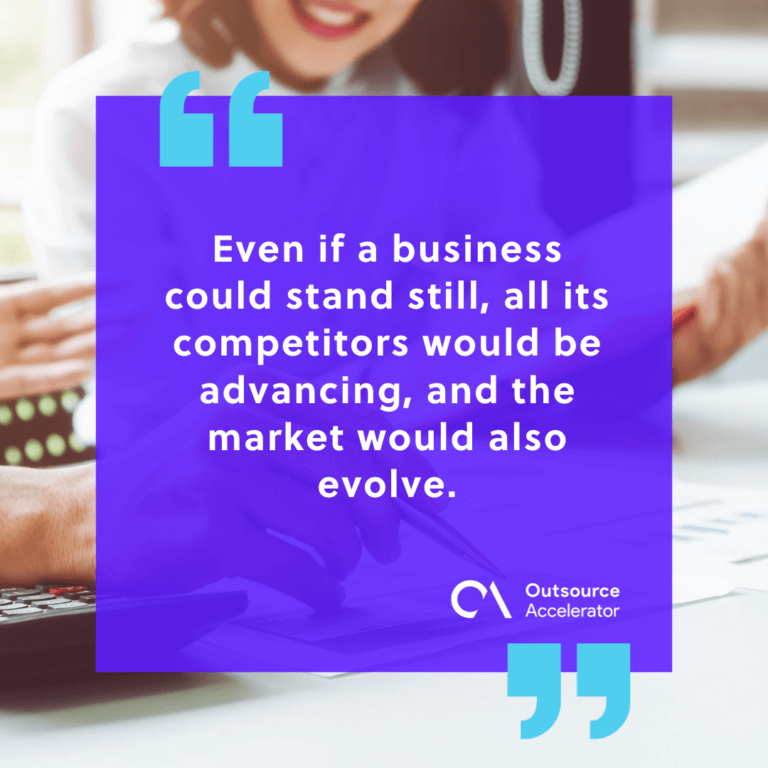 Then there's a recession
Recessions reverse growth. They pull economies backward. Undoing prior gains, jobs, and economic activity. They're a negative force. Like a cold winter headwind, recessions are hard to ignore.
Despite the adverse macro conditions, businesses must continue their fight for growth and evolution. In a down market, conditions are brutal, but development must continue, and there's still the opportunity to win.
Recessions require companies to be prudent. Overspending can be lethal, and revenues are precarious, so costs must be controlled.
The conundrum
So how do you continue to grow while cutting costs? How do you do more with less? Usually, cost cutting is associated with reducing headcount. People are expensive. But how do you do more – with fewer people?
In the last three recessions, businesses turned to outsourcing and offshore staffing to drive operational efficiencies. Offshoring can help you save up to 70% on your staffing costs while driving productivity and growth.
As the good times of 21/22 came to an abrupt end, we've already seen a spike in businesses turning to offshore solutions. History repeats.
The world is facing tough times ahead. That's for sure. The question is whether your business will sink, swim, or soar.
Happy New Year. Let's go! Let's grow!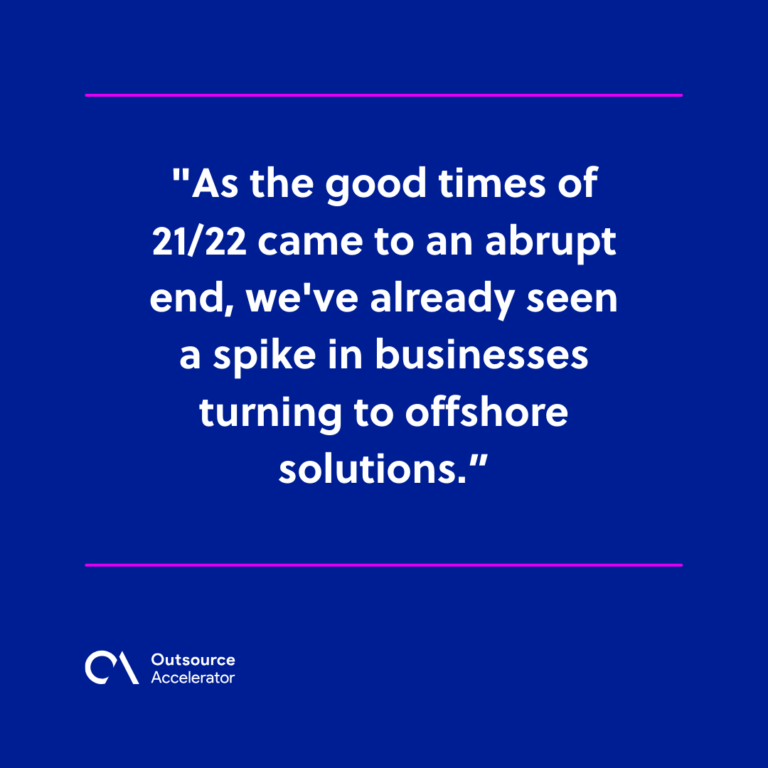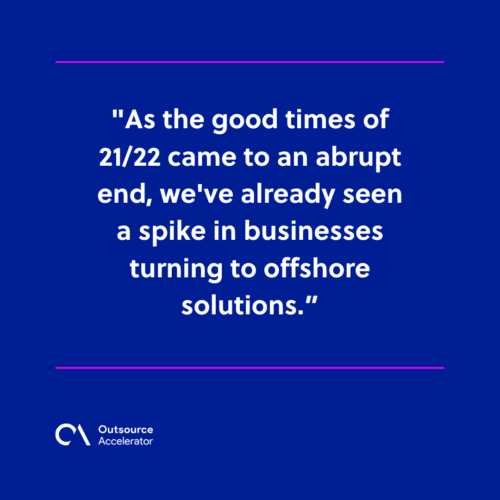 The question for your business
Are you setting challenging growth targets this year?
Read more thought leadership articles here: