Multilingual call centers: All you need to know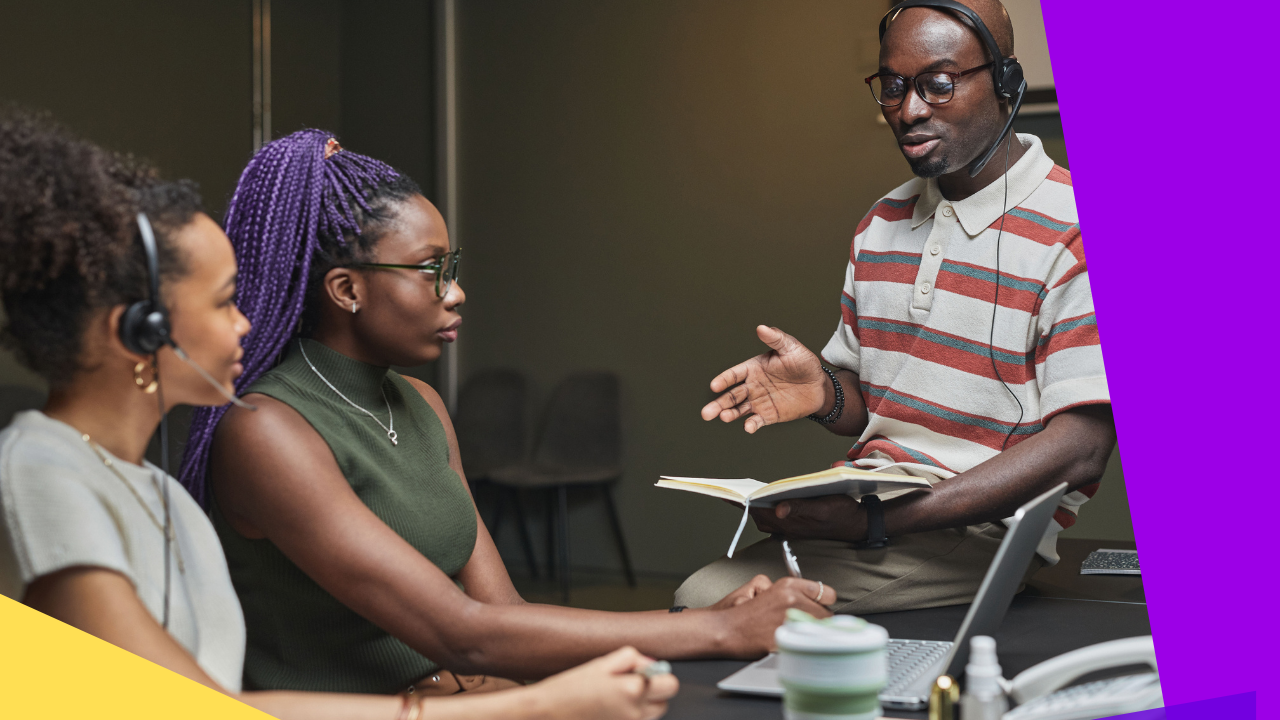 Purchasing a product overseas is something many people have done. As with any purchase, sometimes, they arrive with damages or other issues that warrant a call to the shop's customer service hotline.
But what if no one on the other end of the call can understand the language you're speaking?
This is where multilingual call centers come in.
What are multilingual call centers?
Most call centers operate in one language only, which is usually English. However, not all customers can speak English.
Multilingual call centers provide a solution to this by operating with other global languages, such as Spanish, Mandarin, French, and German, among others.
Multilingual call center agents field calls from different countries, naturally making their target market more diverse than contact center services that only deal in English.
How multilingual call centers work
There are several multilingual call center services in the industry. They have various features that distinguish them from your usual call centers.
Here are some of the features that define how a multilingual call center works.
Expanded audience reach
If a company's product or service has reached overseas markets, chances are some of their patrons don't speak English at all. Needless to say, they would need assistance sooner or later.
That said, a multilingual call center can assist companies in connecting with their international audience and providing the support they need in their preferred language. This increases customer satisfaction as well.
Bilingual and multilingual call center agents
Service providers that cater to different languages hire bilingual and polyglot candidates. With this requirement, multilingual call hubs are known to offer handsome compensation.
This is just reasonable as learning a new language requires time, effort, and commitment, even with all the resources available.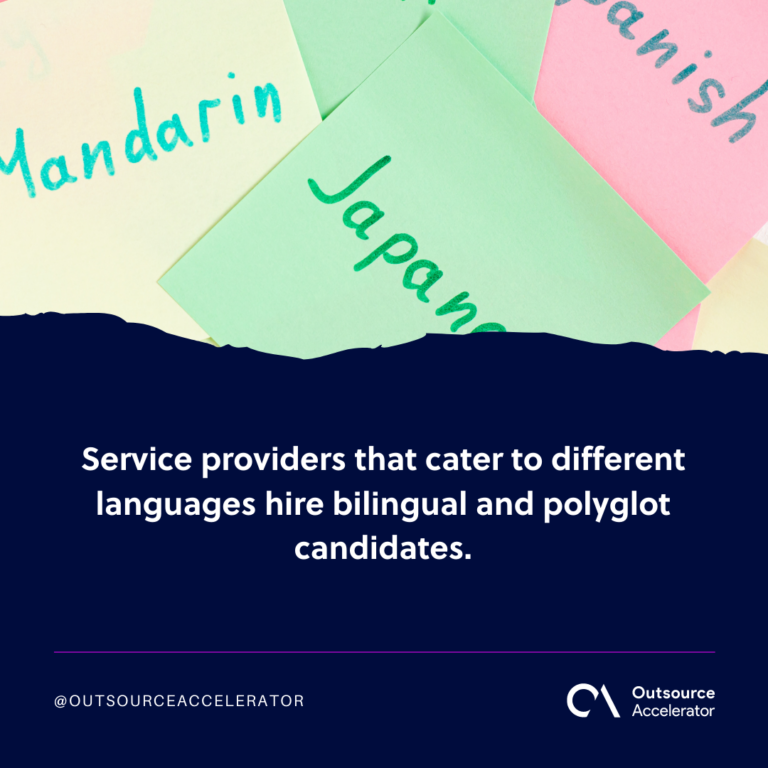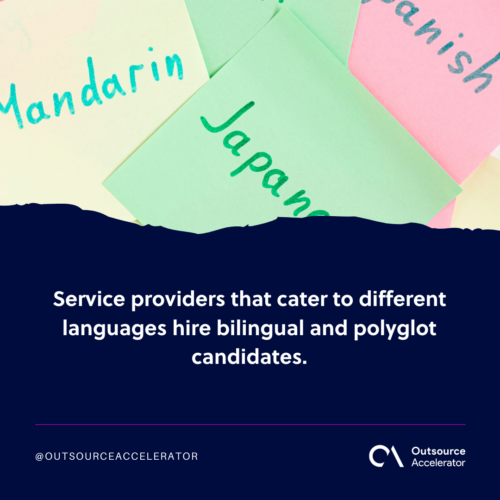 A wider range of services
From over-the-phone troubleshooting to reservation assistance for non-English callers, a multilanguage call center can provide assistance to almost anyone in the entire world.
For the company, this is a great way to expand into other ventures outside of the call center industry.
Next-gen technology
Contact hubs all over the world are equipped with the latest technology to further provide world-class service to their customers and clients. Through this, service providers become more competitive, efficient, and reliable.
Cost-effective solutions
Industry professionals know that it's more cost-effective to outsource business activities rather than hire and train in-house employees. This is especially true for companies that require multi-language support as recruiting and training bilingual agents in-house can be costly.
Services you can outsource to multilingual call centers
As the name suggests, multilingual call centers specialize in phone transactions. However, other activities such as email support can be outsourced to BPO companies that also offer multilingual functions.
Meanwhile, for call center services, here are the top roles you can outsource to a multilingual call center.
Inbound and outbound calls
Just like regular English-speaking agents, multilingual agents can handle both inbound and outbound calls.
Calls made by an external party (like clients, customers, and prospects) are called inbound calls. On the other hand, outbound calls are those dialed by agents from inside the call center.
Agents are trained to handle both of them. Since account reprofiles are inevitable in multilingual call centers, all agents must be ready to face either inbound or outbound calls.
Customer service and care
This is one of the most prominent types of services that contact hubs handle. Customer service and customer care departments handle inquiries, complaints, feedback, and escalations.
With bilingual agents, this department can reach thousands more customers. The company can set up a special hotline for non-English speakers in their contact information.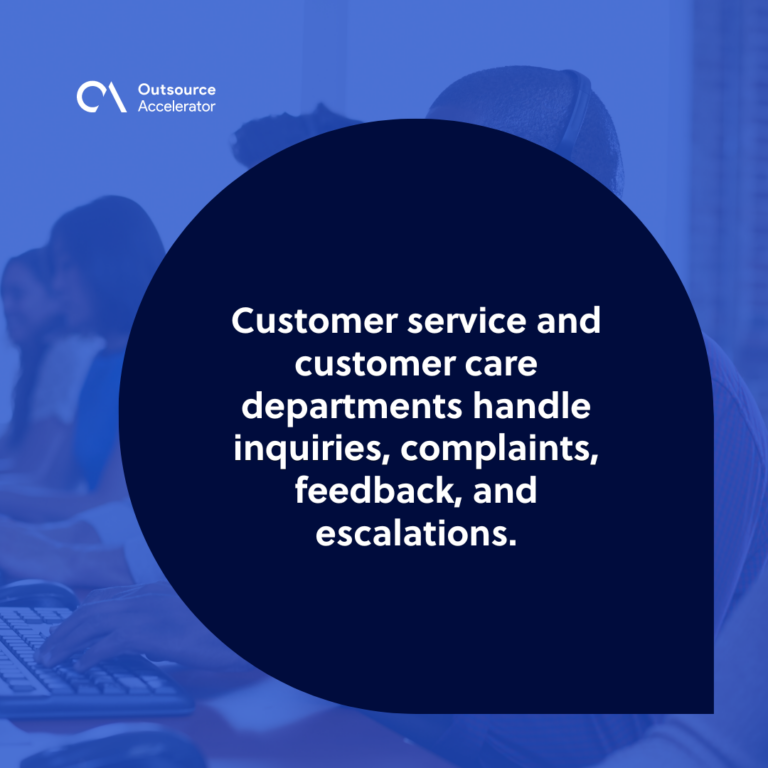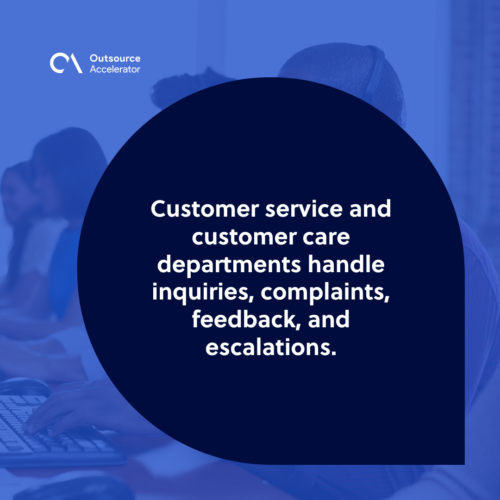 Virtual receptionist services
Remote receptionists are trending right now, along with the rise of remote-only companies. With this kind of setup, executives and directors won't miss any important calls even when they're away.
Multilingual call centers can cater to businesses based in non-English speaking countries, encouraging clients to speak their native language instead.
Telemarketing and telesales
Both telemarketing and telesales need an empathetic approach when it comes to closing deals. And what's more empathetic than having a salesperson speak the same language as their prospect?
A multilingual system will most likely result in more sales, leading the team to hit their target each week.
If you're looking for a reliable outsourcing firm that provides bilingual sales representative services, Wing Assistant is the best choice for you.
Over-the-phone tech support
Tech support is one of the hardest yet most rewarding facets of customer service. Agents must have the patience of a saint when assisting their callers in resolving issues over the phone.
English is a confusing language, even for native speakers. With a multilingual call center, companies can potentially garner a bigger audience, and agents can solve issues without stumbling over grammatical errors.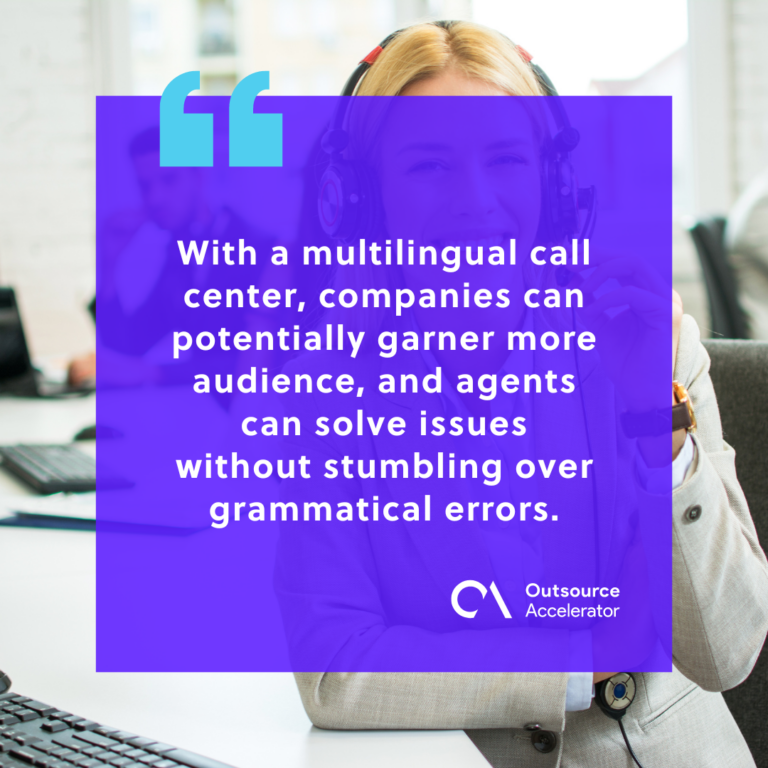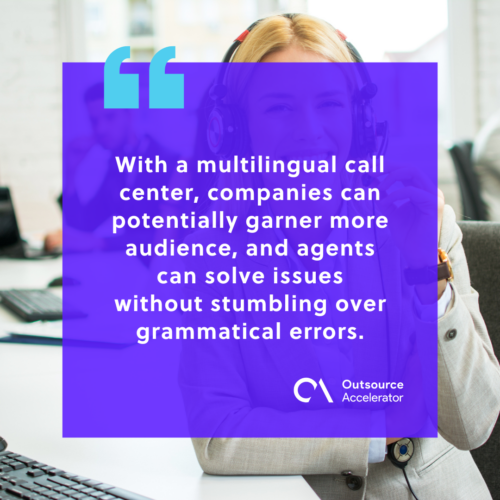 Is remote work an option for multilingual call centers?
Remote call centers have been on the rise since executives and employees realized that more and more jobs can be done remotely. So the answer is yes, remote work is indeed an option for multilingual contact centers.
Additionally, having a remote work option appeals to qualified candidates from all over the world. This is especially beneficial for a multilingual call center as it can easily build teams in various languages.