Exploring the culture of the modern workplace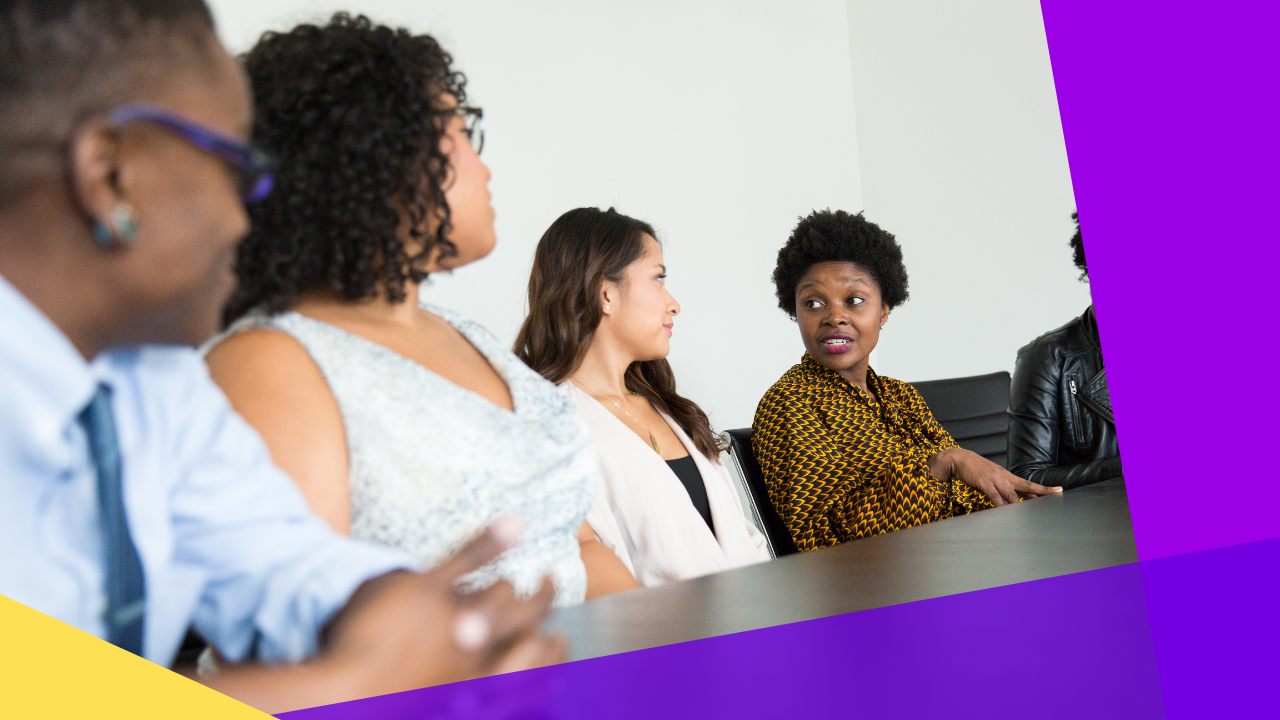 It's out with the old and in with the new. Welcome to the modern workplace – a dynamic and ever-evolving environment reshaping how we work. 
With technological advancements, changing demographics, and evolving workplace cultures, the modern workplace is breaking free from traditional norms. It embraces flexibility, innovation, and collaboration. 
Whether you are a business leader, an employee, or simply curious about the future of work, join us on this journey to uncover the exciting possibilities of the modern workplace.
What is a modern workplace?
A modern workplace is more than the physical space you work in. It describes the people in it and all of their interactions. 
A modern workplace is where employees have an opportunity to make an impact on their lives and the lives of others. 
Traditional workplaces were designed around a hierarchy of managers who sat at desks away from their teams. This model has been shown to impact employees' productivity and well-being negatively. 
Modern workplaces, in contrast, are designed to help you work more efficiently and productively. It's one designed with your health and wellness in mind. 
Modern workplaces are built to support collaboration and focus on outcomes rather than time spent at your desk. They take into account our changing lifestyles and our desire for freedom and autonomy at work.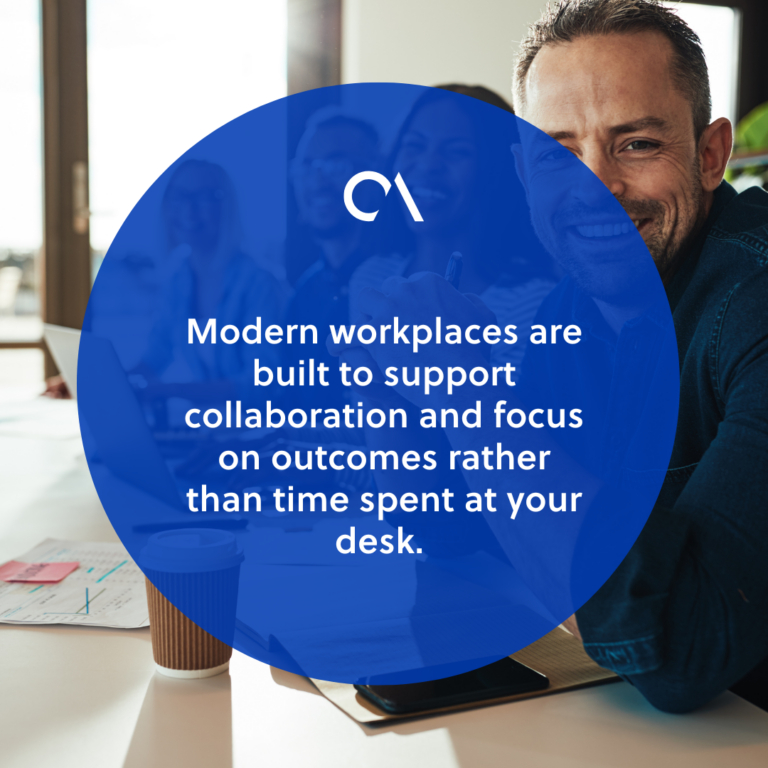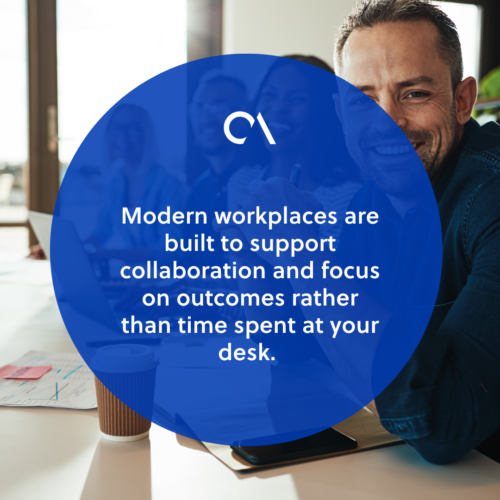 Characteristics of a modern workplace
A modern workplace describes not just the physical workplace but the entire work model. 
Consider these notable characteristics when judging the validity of a modern workplace:
Emphasis on work-life balance
The modern workplace encourages employees to have a healthy work-life balance and maintain their personal lives outside of work. 
Today's employers realize that when people are happy and fulfilled outside of the office, they're more likely to be engaged at work. This means providing flexible schedules or on-site child care and wellness programs. 
Additionally, while employees are expected to work hard and put in long hours when necessary, this doesn't mean they don't get time off. Many companies offer sufficient vacation days as well as paid holidays and sick days. 
The modern workplace also promotes taking breaks during the day to avoid burnout.
Flexible work arrangements
Companies are increasingly looking for ways to compete and differentiate themselves from rivals. With recent events teaching us about the viability of remote work, a growing number of employers now offer flexible work arrangements. 
The modern workplace usually displays these forms of flexible work arrangements: 
Flexible scheduling

– Employees get the ability to set their own schedules or have more control over when to start, stop, and set breaks. 

Remote work

– This involves employees working completely outside the office. 

Telecommuting

– This is when an employee can choose to either work at their office's physical location or at a remote one of their choice.
Technology integration
Technology integration is a key component of the modern workplace. It's not just about having the right technology and equipment but also how you use it. 
Technology can be an invaluable tool for businesses, but it must be used correctly and appropriately to achieve maximum benefit. 
Technology in the modern workplace mainly revolves around supporting collaboration between team members, managers, and clients. Employees must have access to the necessary tools to be as productive as possible.
Inclusive culture
A modern workplace empowers employees to be themselves and express their ideas openly. In an inclusive culture, everyone is treated as an equal. Regardless of age, race, gender, or ability, everyone has a voice and is heard.  
A modern workplace with a truly inclusive culture also offers equal pay and opportunities for all employees, ensuring there's no discrimination. 
The days of an office full of men in suits are over, or at least they should be. Diverse teams are known to outperform homogenous ones because they bring different perspectives and motivate each other to work better.
Focus on employee growth 
It's easy to hire people with the right skills that fit your open positions. But a truly modern workplace also invests in developing employees throughout their careers. 
This can include training programs for current employees and new hires. It also means providing opportunities for people to learn new skills or take on different roles within the company.
Collaboration and teamwork
The way people work today has changed drastically from the old days of long hours spent in the office. Many people now work remotely, working in teams and collaborating across geographic boundaries.
Collaboration and teamwork are essential because it lets staff work together towards a common goal. 
A modern workplace that promotes collaboration will help you attract and retain top talent. It also allows you to maximize your employees' efforts. This environment also fosters innovation, creativity, and efficiency.
Results-oriented approach
We're still talking about business here, and the modern workplace also expects its employees to be results-oriented and not just show up for the sake of being there. 
Employees today want to feel like they're making an impact with their daily activities. It's, therefore, up to the management to provide workers with clear goals and expectations. 
Knowing what's expected of them will motivate them to perform well. The result is a workplace where people feel empowered and valued.
Agile and adaptive management
Agile and adaptive management are key to the success of organizations today. An agile and adaptive modern workplace uses a system of management that is responsive to change. 
This management style is based on the concept of continuous improvement. It allows companies to evolve through cycles of change rather than waiting for a big event to force them into action. 
The goal isn't simply survival but to thrive. Managers should therefore be aware of the needs of their employees and provide support where necessary. 
Sustainability initiatives
Sustainability initiatives are a hot topic in the modern workplace. Everyone wants to work in an office that is environmentally responsible. This is why you have big brands like Google, Apple, and Ikea going green. 
A modern workplace promotes sustainability and takes advantage of green building practices such as rainwater harvesting, solar energy, and composting. 
Sustainable design also incorporates natural elements into a workspace to create a healthier environment. This can include putting plants and flowers in the office or creating spaces where employees can take breaks outdoors. 
Feedback and recognition
Feedback is essential for every employee. It's how people learn and improve their work. Recognition is also important, as it shows appreciation for employee accomplishments. 
A modern workplace is one where feedback and recognition are given openly and freely. the lack of feedback can cause people to feel undervalued, leading to poor performance and job dissatisfaction.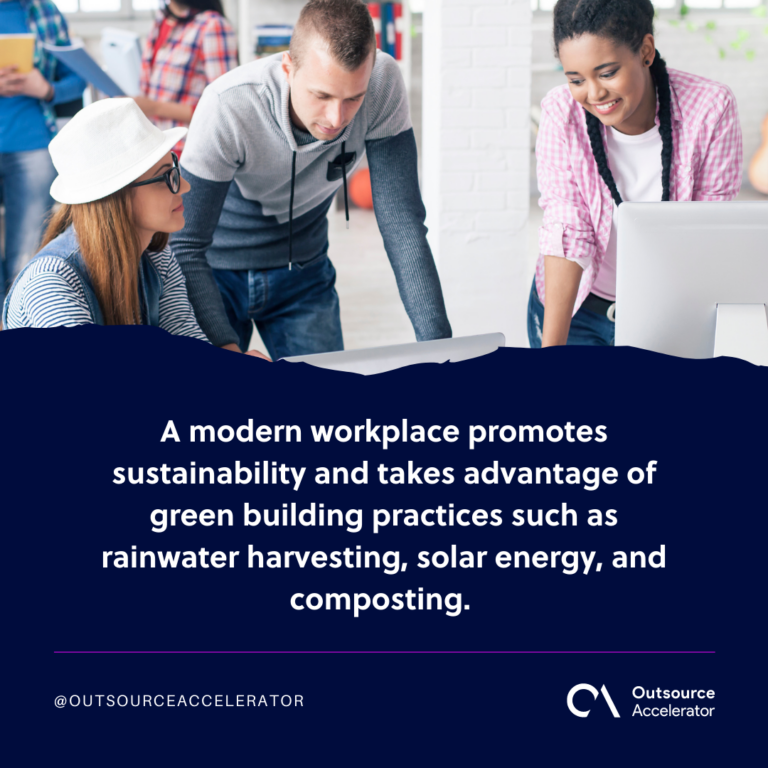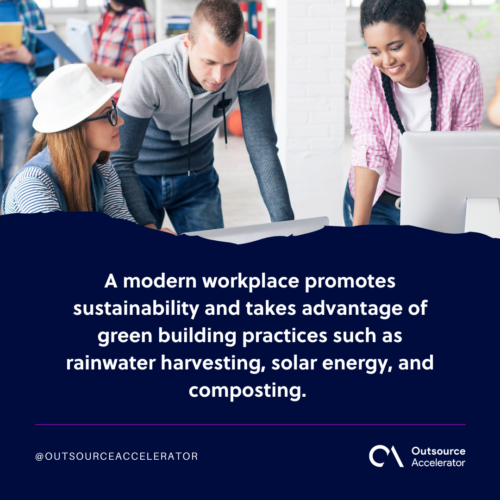 Trends shaping the modern workplace
A number of trends have been observed that contributed to what the modern workplace looks like. 
These trends include the following:
Remote and hybrid work models
Remote work has changed the face of business. Employees now have more control than ever over their work schedules. 
As the world becomes more globalized, more companies are embracing the idea of a remote workforce. This also allows them to hire top talent from anywhere in the world, regardless of their location. 
This has resulted in a modern workplace with a mix of team members collaborating across borders. 
Digital transformation
Digital transformation refers to the transformative use of technology to reshape an organization and its operations. The term is often used synonymously with other terms like business or enterprise transformation, IT transformation, and innovation. 
Digital transformation is happening in every industry. It's fueled by technologies such as:

Cloud computing

Artificial intelligence

Machine learning

Robotics

Blockchain

Cybersecurity  
Digital transformation is responsible for making the modern workplace more effective by using technology to deliver real-time data analysis and efficiency. It's not just about adding new technology as well, but also creating entirely new business models.
Diversity, equity, and inclusion (DEI) initiatives
Diversity, equity, and inclusion (DEI) initiatives are a top priority for many businesses today. The modern workplace is very diverse, and employers must adapt their hiring practices and work environments to accommodate this change. 
Diversity drives innovation. Diverse teams are more creative and successful at developing unique products and services. 
This is why diversity is not just a buzzword. It should be imperative for businesses looking to remain relevant in the global marketplace. 
Rise of the gig economy
The gig economy is a flexible and on-demand employment model that allows people to work on short-term projects. It emerged as a result of innovations in recent years that have made it easier for people to work remotely. 
The rise of the gig economy has been linked to the decline of traditional full-time employment. Many gig workers say they prefer being self-employed this way. 
The trend has also been seen as a potential benefit for companies looking to cut costs. Businesses save money by hiring freelancers over traditional employees. This has affected how people work and how companies are structured. 
Emphasis on employee experience
The most successful businesses know that employees are not a cost to be cut but an asset to be developed. They understand that in order to attract and retain top talent, they must provide opportunities for employees to grow and find meaning in their work. 
The development of the modern workplace has led companies to take a fresh look at how they support their employees' experience.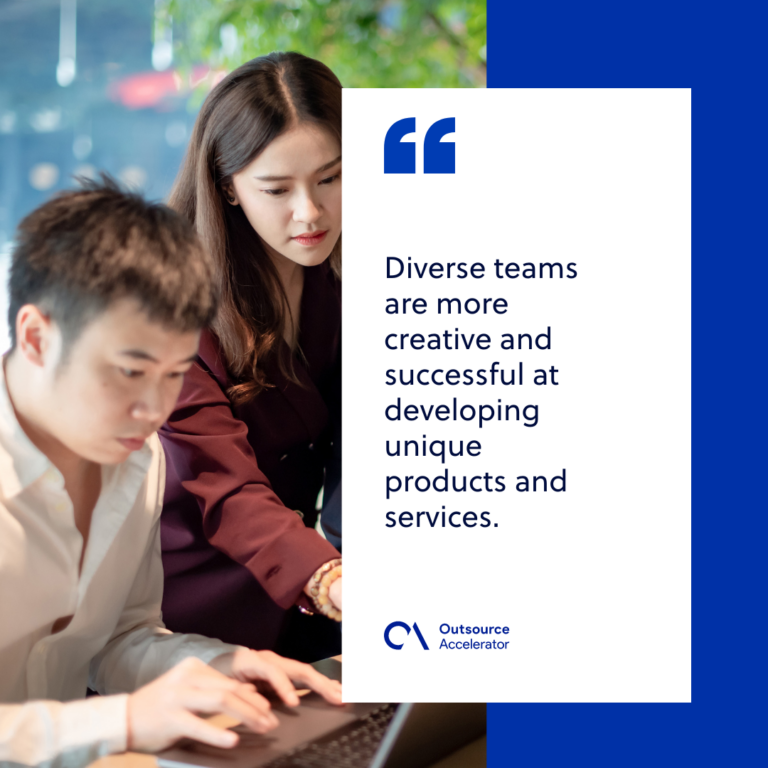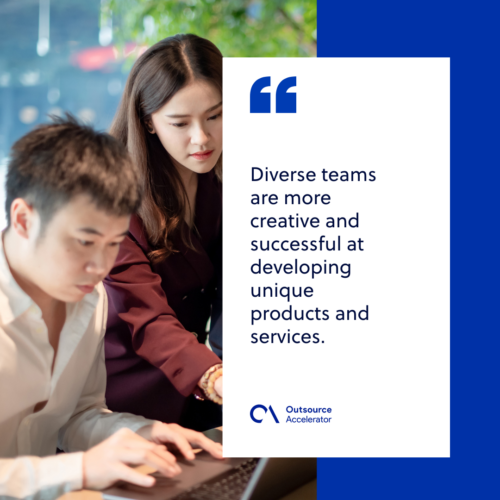 Why consider a modern workplace?
Being part of a modern workplace that values sustainability, diversity, and social responsibility allows everyone to make a positive impact. This goes beyond their career into broader society. 
Overall, considering a modern workplace can lead to a more fulfilling, rewarding, and enriching professional experience. The focus on employee wellness, skill development, and a supportive environment contributes to your individual growth and empowers you to thrive in your career.