Beginner's guide to medical billing management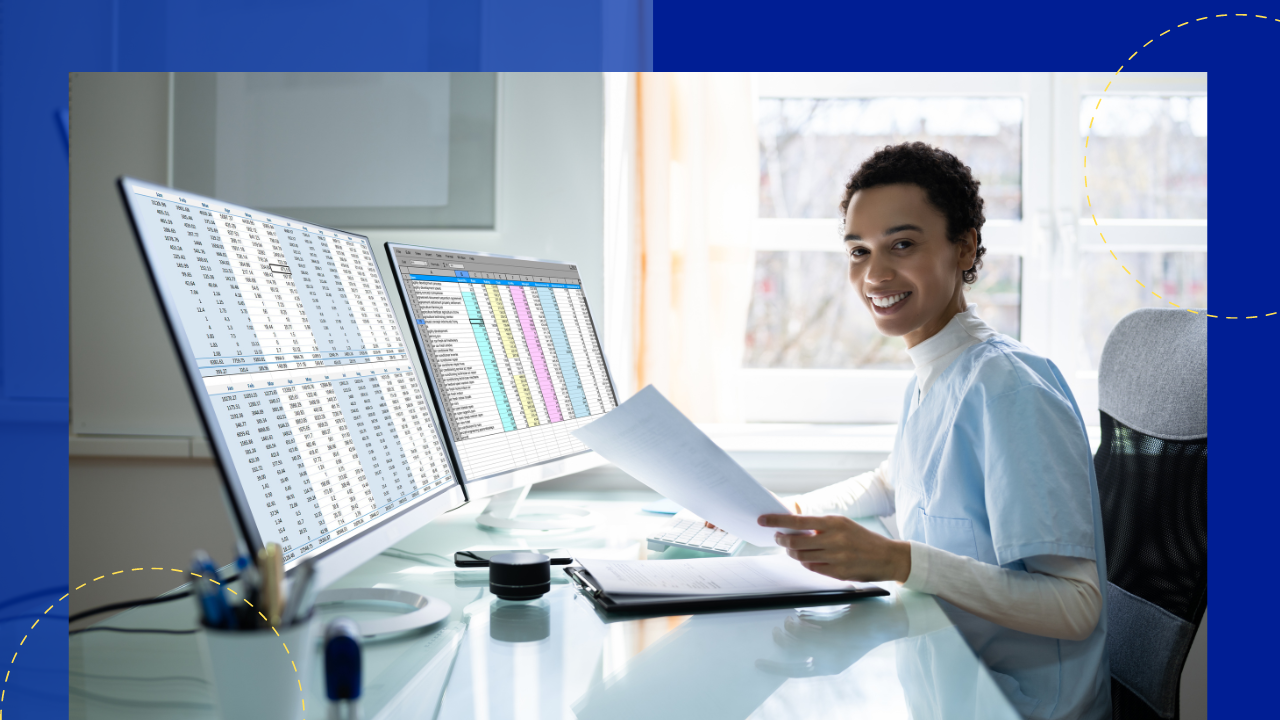 In recent years, the healthcare industry has been challenged by pandemics, epidemics, and the onslaught of chronic diseases. Despite this, the industry remained resilient and recorded tremendous growth.
This growth is expected to continue and double in the next few decades, especially with population aging and other illnesses.
This implies the increasing salience of HMO  and swift medical billing management. Physicians and nurses need to be paid for the care and procedures they have rendered.
However, with various regulations and procedural requirements, the processing of claims becomes a bit tricky. The good thing is that there are experienced and dedicated professionals that make medical billing management smoother and easier.
But what is medical billing management? How does it work? And what makes it important to the health industry? All of these and more are in the next sections.
What is medical billing management?
Medical billing management is the thorough process of arranging and generating the healthcare claims of providers and organizations for the care they have rendered.
These healthcare claims are submitted to private insurance companies, which in turn process the payments to the physicians and provider organizations.
What makes quality medical billing management difficult is the different regulations and rules surrounding the healthcare plan of a patient. Public-funded healthcare plans are slightly complicated compared to privately-owned ones.
Experienced and skilled medical billers would know how to deal with these making the medical billing process seamless.
The integral part of providing quality medical billing is the consistent and tedious follow-ups by medical billers to ensure providers get the reimbursement for the care provider.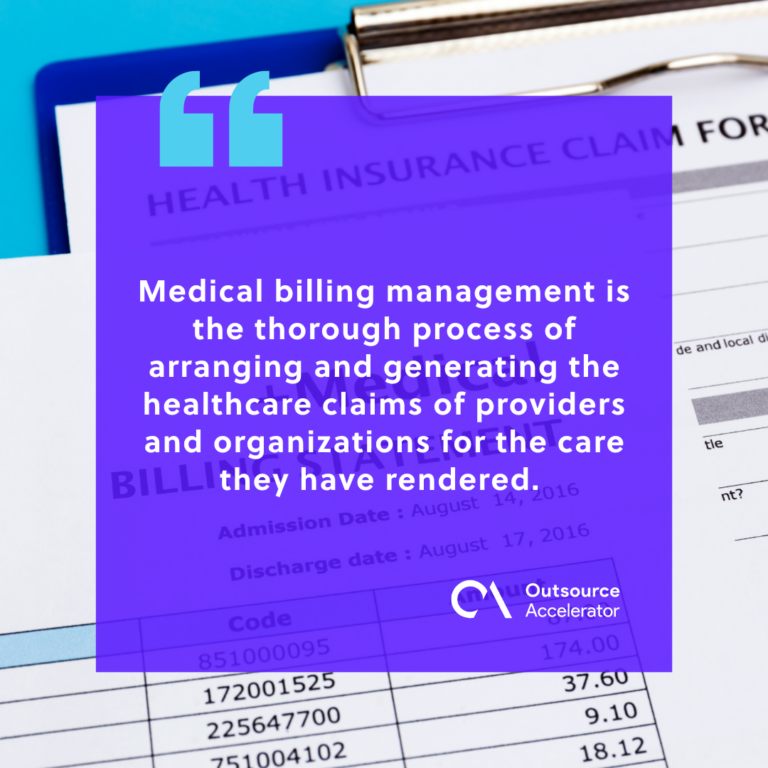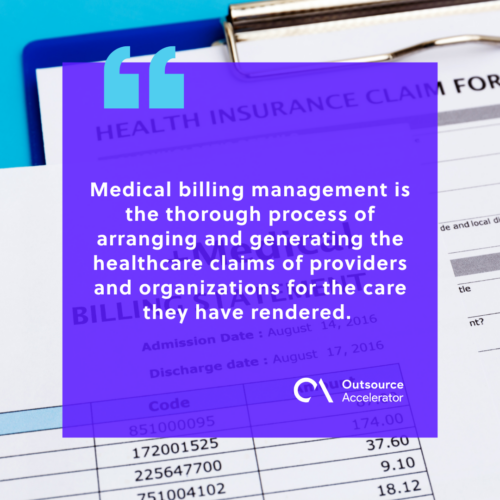 Difference between medical billing from medical coding
As pointed out, medical billing management is a complex process. This means that there are many departments and actors involved.
It starts with patient registration, healthcare claim processing, and payment of claims to providers. To ensure it is seamless, medical billing and coding work hand in hand.
But where does the difference lie between the two? Below are their common differences:
#1:  Nature and scope of work are different
Medical coders and billers are two different jobs with distinct sets of responsibilities and skill sets needed to be performed.
For one, medical coders interpret the procedures and type of care received by patients. They turn these into codes for the system to recognize.
Currently, there are a lot of medical codes used in the healthcare industry. Most follow the international convention, and others depend on the existing procedural terminologies.
The ability to recognize and assign the correct codes to diagnoses and procedures requires years of medical practice and knowledge of the various coding guidelines and standards.
On the other hand, medical billers are reliant on the codes and information they receive from the coders.
These are what they use in processing healthcare insurance and claims for payment. Medical billers work closely with insurance companies to finalize statements prior to sending them out.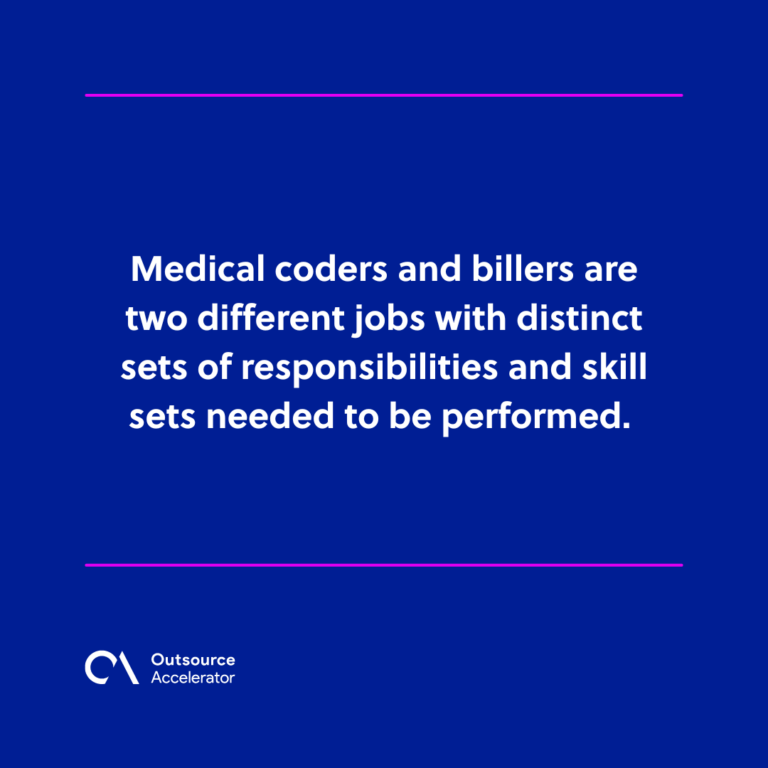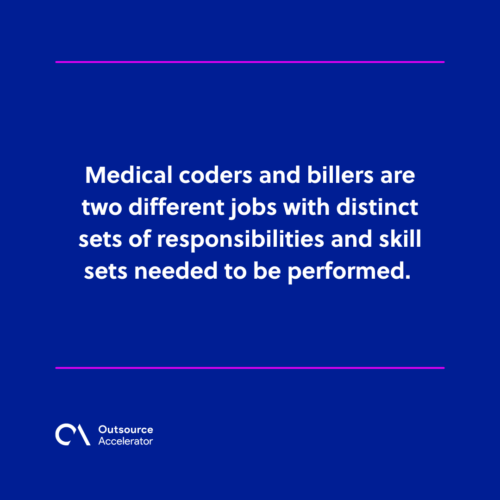 #2: Coders work within groups. Billers, not necessarily.   
Medical coders are usually healthcare professionals working with and for the providers themselves.
They regularly interact with physicians and other healthcare workers to better understand the processes and care provided. Hence, medical coding needs constant interaction within healthcare organizations.
This is quite the opposite for medical billers who can perform their job independently from any healthcare organization. They do not need medical expertise or know-how.
As long as they can make the payment process seamless – that is what matters.
In other words, medical billers serve as an intermediary between several parties to ensure the claims follow legal procedures and can be released immediately.
#3: Billers perform client management. Coders do not. 
The most complicated part of medical billing management is when the need arises for patients to cover some expenditures.
Normally, HMO covers all the expenditures for the patient. But this is not always the case. Different providers mean different coverage plans.
In cases where expenditures are not part of the coverage plan, it is the medical billers responsibility to communicate with the patient the costs they need to cover.
Exemplary medical billers empathize with patients and explain to them thoroughly the entire situation.
On the other hand, medical coders work behind the scenes along with other medical practitioners.
Once they finished processing the documents and codes and handed them out to the billers, they moved on to the next patient.
Why outsource medical billing management?
Outsourcing services have been proven to be helpful in a business's success. Be it onshoring or offshoring, the gains outweigh the risks.
This is also the case in medical billing management. The reasons are as follows:
#1: Reduce Claim Denials
Insurance companies and federal laws have stringent requirements and regulations. In fact, each differs from the other.
The lack of familiarity with these, along with the discrepancies in the insurance form and medical bills, resulted in the slow rejection of payments.
Outsourcing medical billing eliminates this dilemma, promising a better revenue cycle.
It emphasizes the importance of medical insurance knowledge and effective claims management.
As a result, there would be fewer instances of suspended or rejected claims. It also lessens data entry errors, paperwork backup, and delayed payment posting.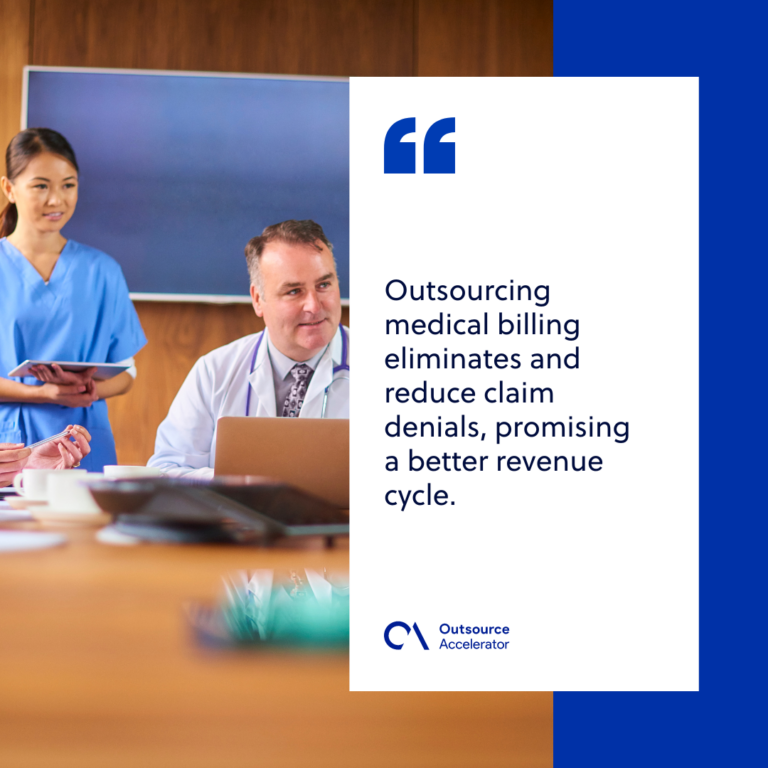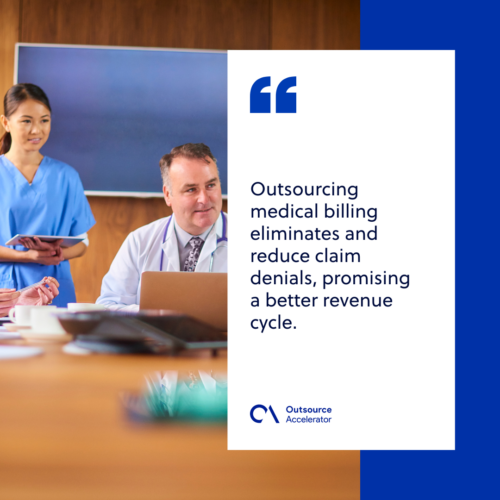 #2: Focus on core competencies
Medical billing takes a lot of time and effort. With a busy schedule at the hospital and the need to deliver quality care, administrative jobs will be counter-productive to business growth.
Providers can invest more in improving the quality of care provided to patients through better equipment and technologies.
#3: Patient Satisfaction
Efficient billing makes claims processing faster and more seamless. With revenues flowing steadily to providers, physicians and nurses can focus on what they do best – tending to the patients.
This promotes a happy satisfaction rate of patients, improving the quality of care the industry provides.
Choosing the best medical billing management service for you
Just like finding any third-party service provider, there is no one-size fits all approach to finding the right medical billing management provider.
It will boil down to the needs, means, and size of an organization. Most importantly, the offer made by third-party providers will spell the difference.
To make an impression, third-party providers usually offer packages that have discounts or freebies. Choose the provider that impressed the most.
In most cases, experience matters. This can never go wrong. Tenure in the industry means they have been dealing with many insurance companies for so long and have the connection to make things smoother.
New providers can also become an option, especially for cost-saving purposes. While it has some disadvantages, taking a leap of faith can be beneficial in the long run.
Whatever the reasons behind choosing a third service provider, the most important factor is if they can ensure a better revenue cycle for the company. If they can do it, then stick with them.