Doable tips in managing remote staff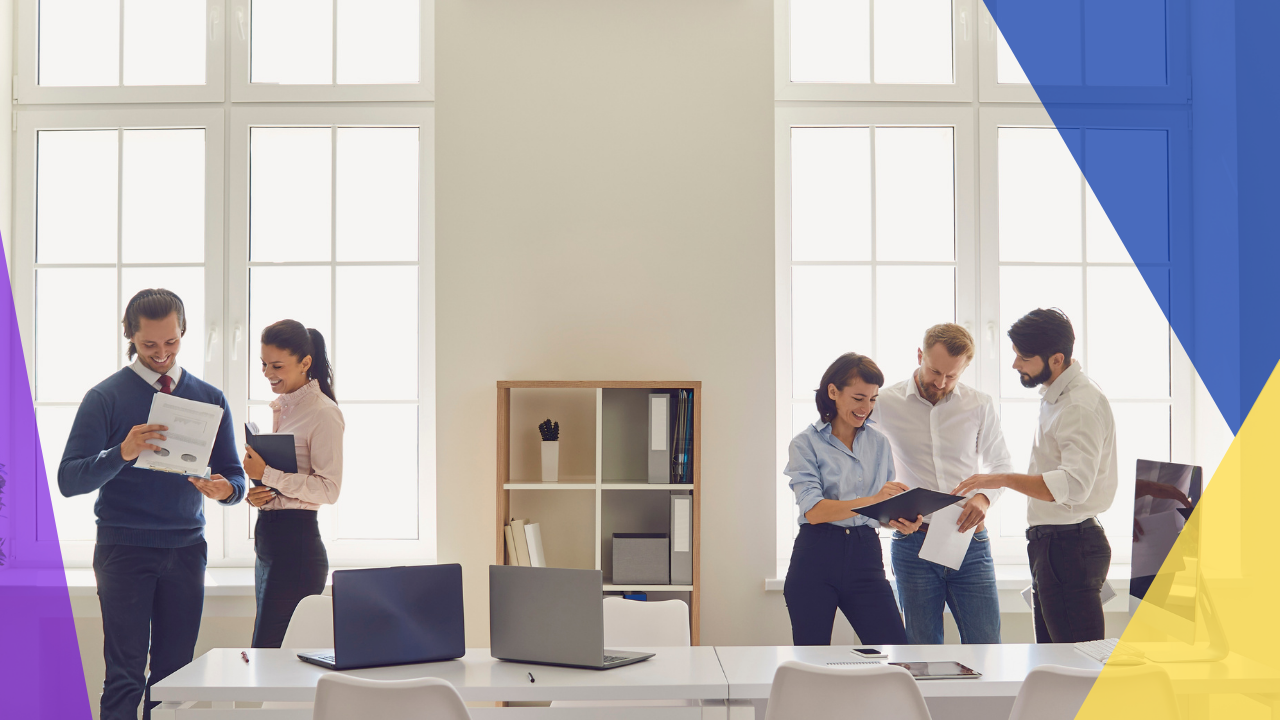 Remote work has gone a long way since before the pandemic. As technology continues to advance the landscape, more companies slowly realize the value of having a remote staff for their services.
However, some managers are still having trust issues with their staff. Others, meanwhile, are still not trained enough to work with their remote employees since they got used to the direct approach inside an office.
Aside from these, several challenges still bug companies and their staff. 
Chris Jankulovski, CEO and founder of Remote Staff, discussed this and the ways to effectively manage remote staffing with Derek Gallimore, CEO of Outsource Accelerator, in episode 358 of the OA podcast. 
Challenges that companies face in managing remote staff
One of the dilemmas he sees now is a business's strategies on how to make remote staffing work. Organizations could face challenges in management since not all businesses are equipped to work with an offshore team.
Another aspect experts look upon in managing remote staff is their "home office" environment. In an article published by the Motley Fool, among more than 1,000 employees they surveyed, around 38% of them work from their beds. Unfortunately, 19% of them work from their closets.
It seemed uncomfortable for both managers and remote staff who experience physical discomfort from these.
Other challenges they can face include:
Lack of direct supervision

since everything is done online;
Less access to information

that can be delivered in a face-to-face setting; and
Social isolation

. On the bright side though, Chris explained that everyone can "socialize" online.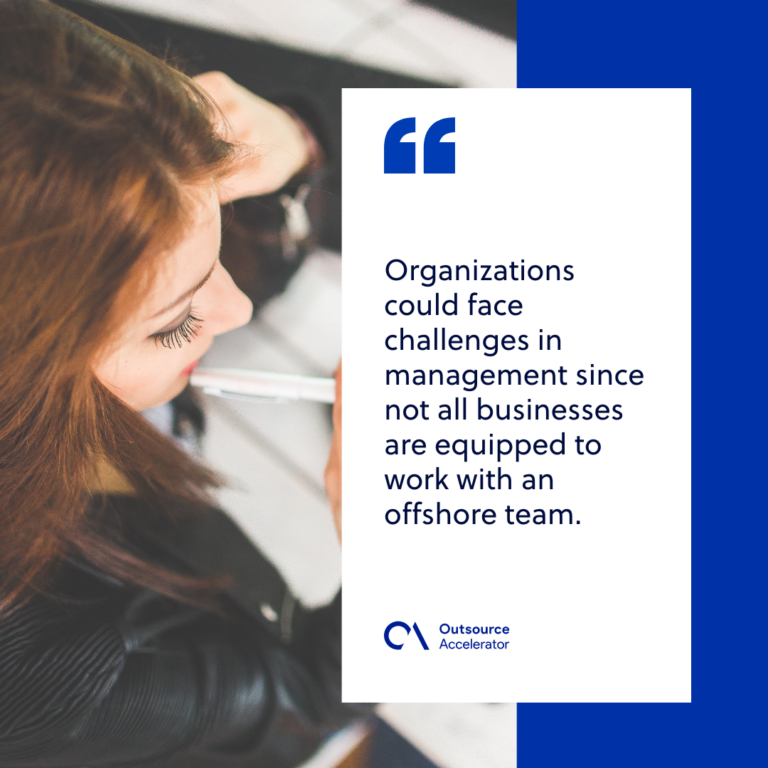 Tips in managing remote staff, according to Chris Jankulovski of Remote Staff
Throughout the discussion, Chris highlights the importance of compassion and staying humane with their employees especially during the pandemic. 
With this, he shares a few easy tips in managing remote staff.
Give instructions and deadlines
Chris implied that there's no need to complicate things when working with a remote staff for the first time. Instead, they can "[set aside] processes and procedures" and give them "instructions with deadlines."
This develops their accountability towards their work and helps them "determine their priority." 
Assign clear responsibilities
It's also important for clients to give clear responsibilities to remote employees to "[avoid] confusion, [help] people honor their commitment better, and [give them] a chance to work towards something that they want to work [on]."
Explain the task
Chris advises being clear in explaining a task to remote staff. This includes the client's expected outcomes and the timeframe. 
As much as possible, he recommends clients to "walk them through [the task]" instead of just giving it verbally or sending a long email. This gives their staff a clear insight on their expected outcome.
Be compassionate
Lastly, Chris reminds their clients that there will always be downtimes in remote working. Disruptions such as poor connection and distractions might come and go when working remotely. 
However, this should not be a reason for clients to micromanage their remote staff. Chris explains that Remote Staff works their staff's productivity out humanely, since "driving hard discourages trust" and productivity.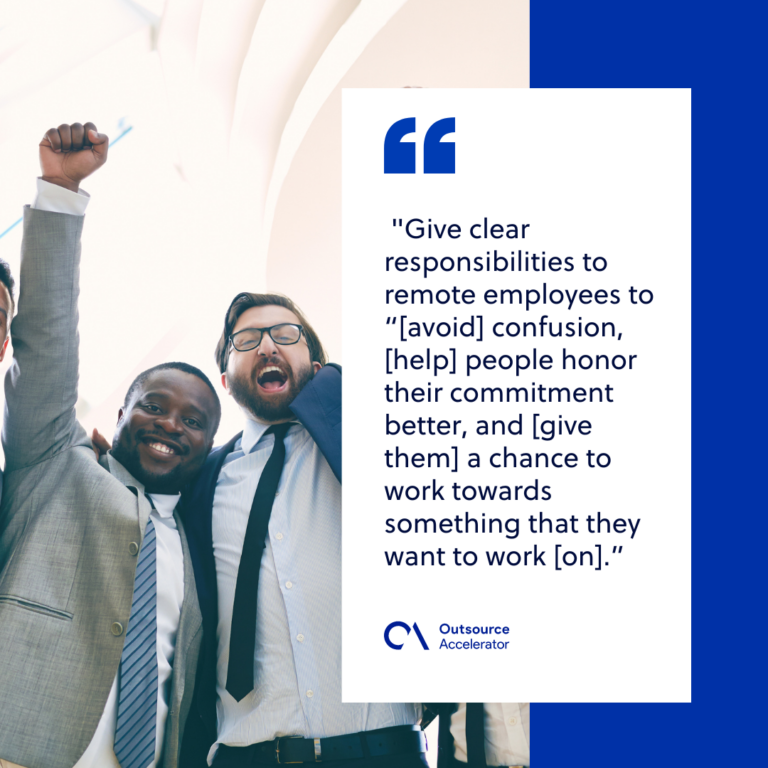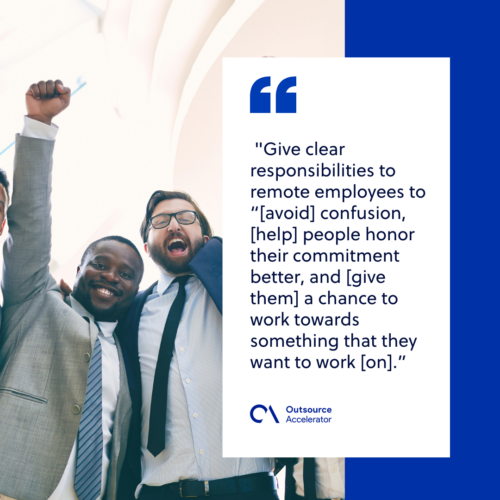 Remote Staff and Chris Jankulovski's contribution to the remote work movement
Established in 2007, Remote Staff emerged from the idea of businesses tapping emerging markets for their staffing. The company now offers support and professional services to the Australia and New Zealand markets.
Chris Jankulovski, its founder, preferred to establish the company in the Philippines and hire Filipino workforce due to their low-cost, high-quality talents.
Aside from this, he has an upcoming book for fellow entrepreneurs entitled Just Keep Going.
Check out their website at remotestaff.com and listen to the latest episode here.