Is local presence dialing still relevant in 2023?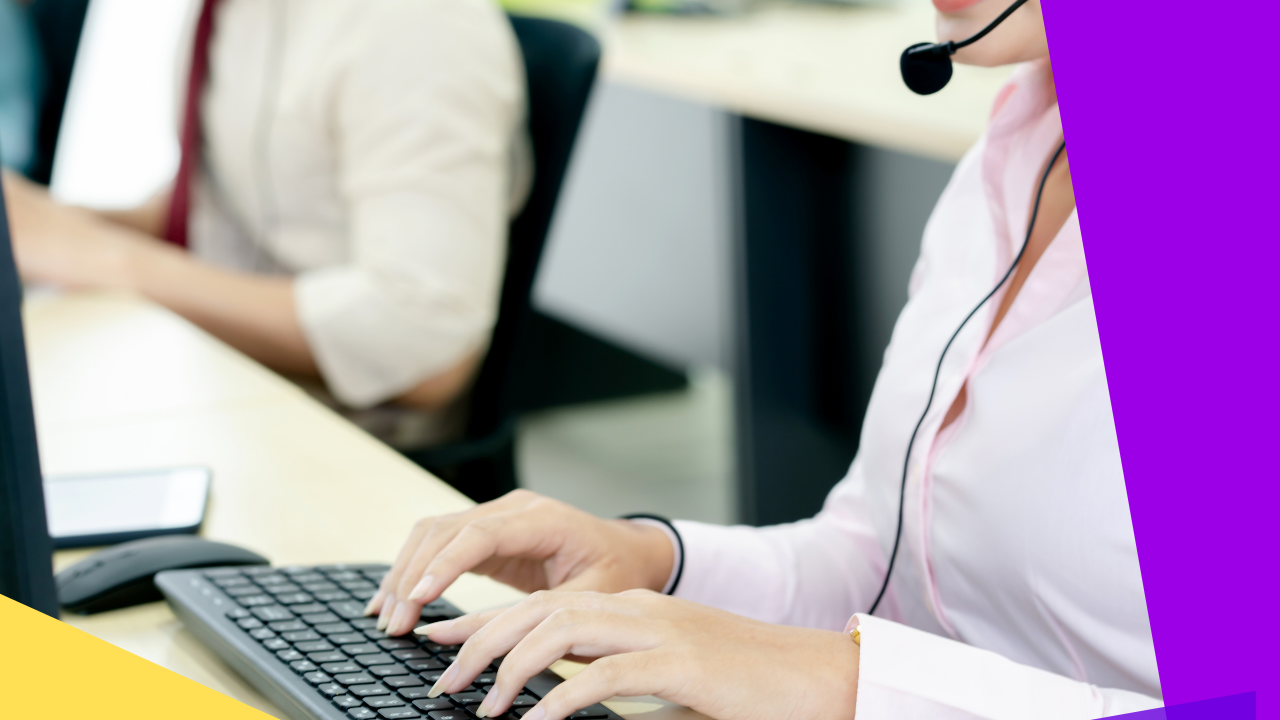 Your sales representatives have all the ability to bring your organization higher revenue or even exceed your target sales monthly. 
Now, this may seem very promising for your business growth and expansion. However, your sales reps may be faced with several challenges as they reach out to your target leads. 
When your sales team struggles to meet their given quotas, it can be due to call blocks, lost sales, or very low answer rates. What if your sales team is situated remotely in the Philippines and you have to reach your prospects in the US? 
How can you solve this dilemma? Simply use a local presence dialing tool. 
How does local presence dialing work? 
A study by Software Advice has revealed that customers are four times more likely to answer calls coming from local numbers.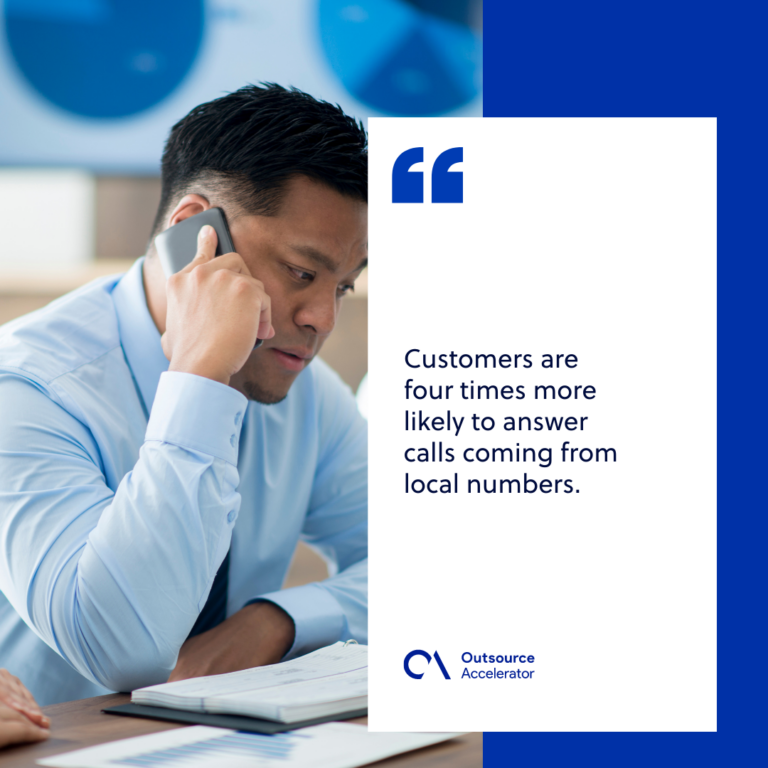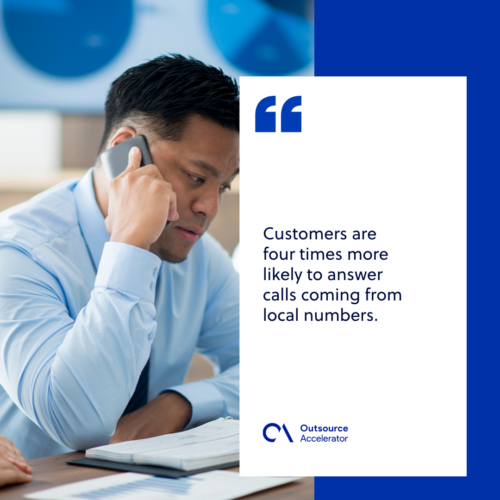 Local presence dialing enables your outbound sales reps' phone numbers to match the area code of your prospect leads. 
It eliminates one barrier to your remote outbound sales. This mainly involves having to go through the high cost and laborious process of renting area-specific numbers or other methods of local calling.
Likewise, customers are also more likely to return certain calls from businesses with a global presence. 
To answer the dilemma we posed earlier — it is possible to sell to US consumers even if your sales team is in the Philippines. Traditionally, you would have to purchase hundreds of local numbers to do so, but with local presence dialing, all you have to do is activate the tool. 
From there, it will be generating local numbers that your target consumers will be seeing on their caller IDs. 
Further, some local presence dialing tools provide real local phone numbers that customers can call back. This helps in capturing your target leads' trust as you boost your company's credibility. 
On the other hand, there are also outbound sales teams that use caller ID spoofing, which falsifies the information consumers see on their caller IDs. Other businesses utilize this method to hide their identity, which is also not a good practice.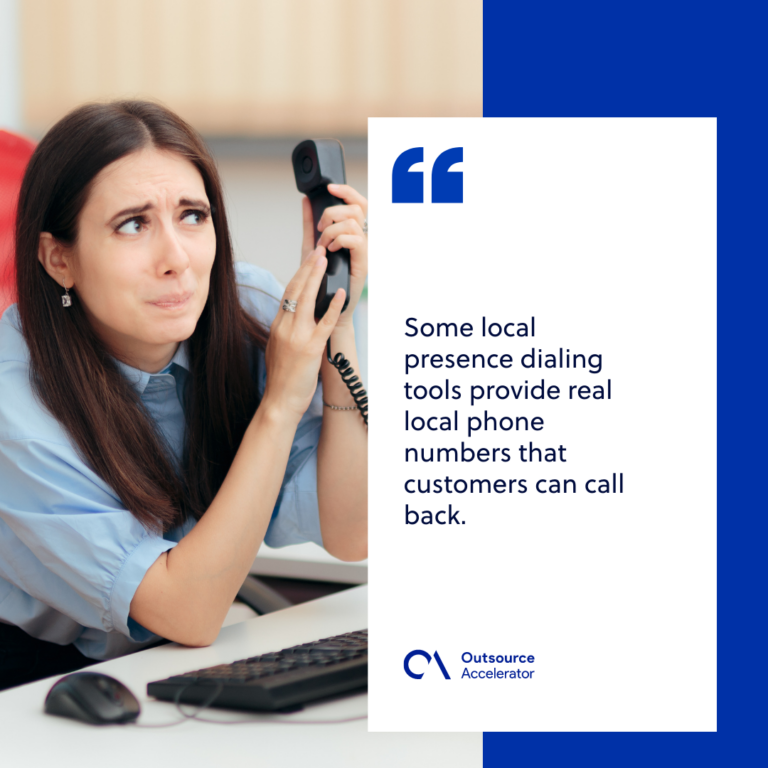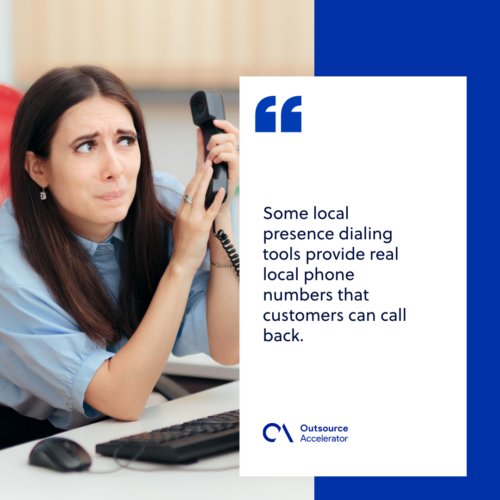 Upsides to using a local presence dialing tool 
Utilizing a local presence dialing tool gives you the following advantages: 
CRM integration 
A local presence dialing tool can easily be integrated directly into your customer relationship management (CRM) platform. 
This helps your sales reps cater to individual customers as they can readily access customer information faster and more efficiently. Thus, they can offer a more personalized customer experience. 
It draws out the need for your sales reps to switch from one platform to another, allowing them to maximize their productivity. 
Auto-selection
In cloud computing technology, local presence dialing today is also considered a cloud-based communication tool. 
This tool's dialer can be configured according to your local dialing instructions and goals. It can automatically choose, prioritize, and call your target local leads.
Smarter outbound dialing 
It improves your sales team's likelihood of connecting and interacting with your prospects. When using a local presence dialing tool, it immediately matches the local area code of the region where your leads are.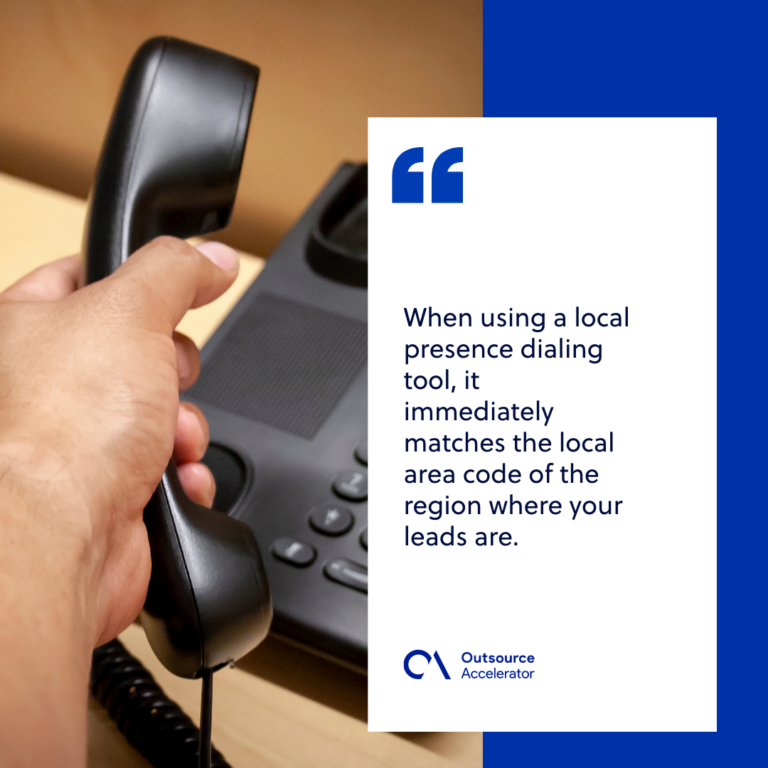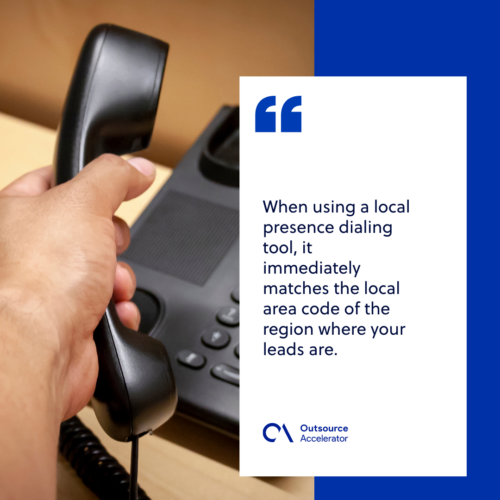 Intelligent call routing 
When consumers return calls, they will automatically be routed to the sales representative who originally executed the last call. If, for instance, the particular agent cannot answer the call, it will be passed on to the next available agent on the team. 
Intelligent call routing helps your sales representatives take the credit for their hard work and productivity. 
Custom time zones 
Time-zone differences are not a problem with local presence dialing. Your sales operations can still be successful even if your target consumers are from a geographical location farther away. 
You can set this tool to a specific time that is appropriate depending on your target leads' respective time zones. Or, another option is to set the calls solely during business hours or on weekends. 
Local presence dialing is not just about cold calling 
Local presence dialing is more than cold calling. It can bring more opportunities to your business. One of its great benefits is it helps improve your sales team's overall performance by reducing your agents' idle time due to dialing errors. 
It also helps boost your answer and successful connection rate. Further, your sales agents can showcase your products and services to a wider audience and demographic, which also has a huge impact on establishing your trustworthiness. 
This tool is not only useful for business-to-customers (B2C) but also for business-to-business (B2B) sales calls. 
Local presence dialing remains a vital tool in 2023
People are often quick to think that an unfamiliar number is just another nuisance call or unwanted telemarketing. As a result, many people would just end up ignoring or canceling the call.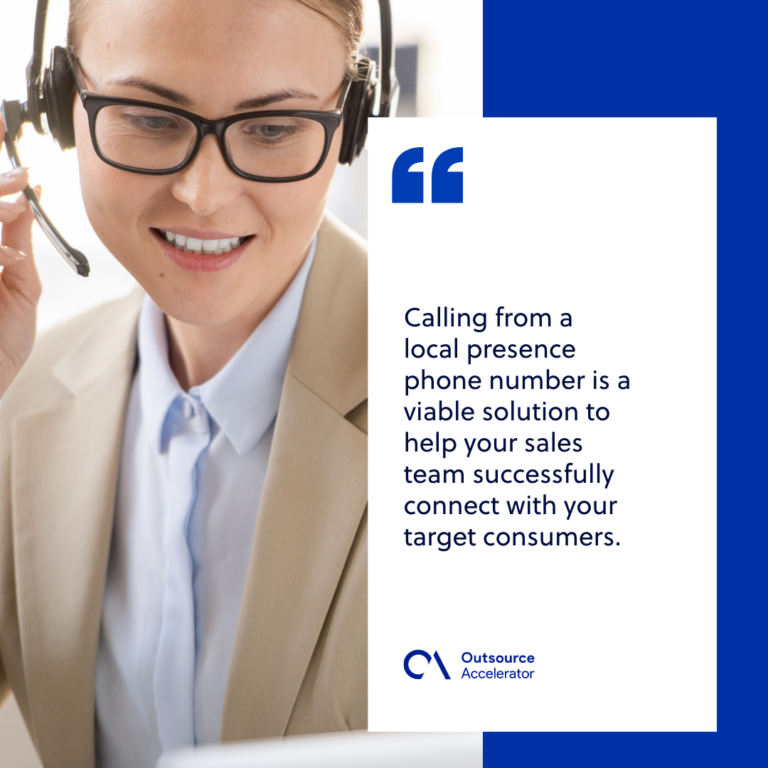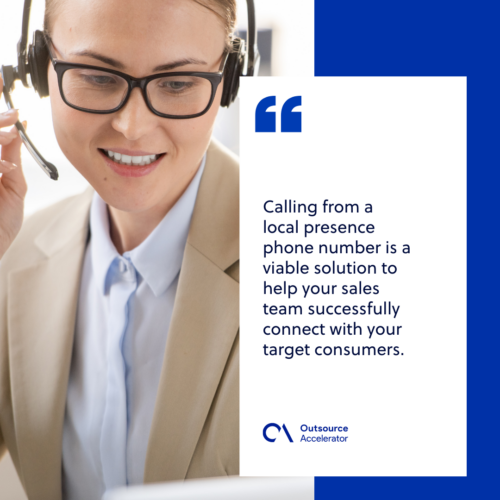 Calling from a local presence phone number is a viable solution to help your sales team successfully connect with your target consumers. 
In general, local presence dialing is a much more cost-effective, efficient, and hassle-free tool that can help support your day-to-day sales operations, especially if you are aiming to pump up your answer success and conversion rates.