How CRM can affect your business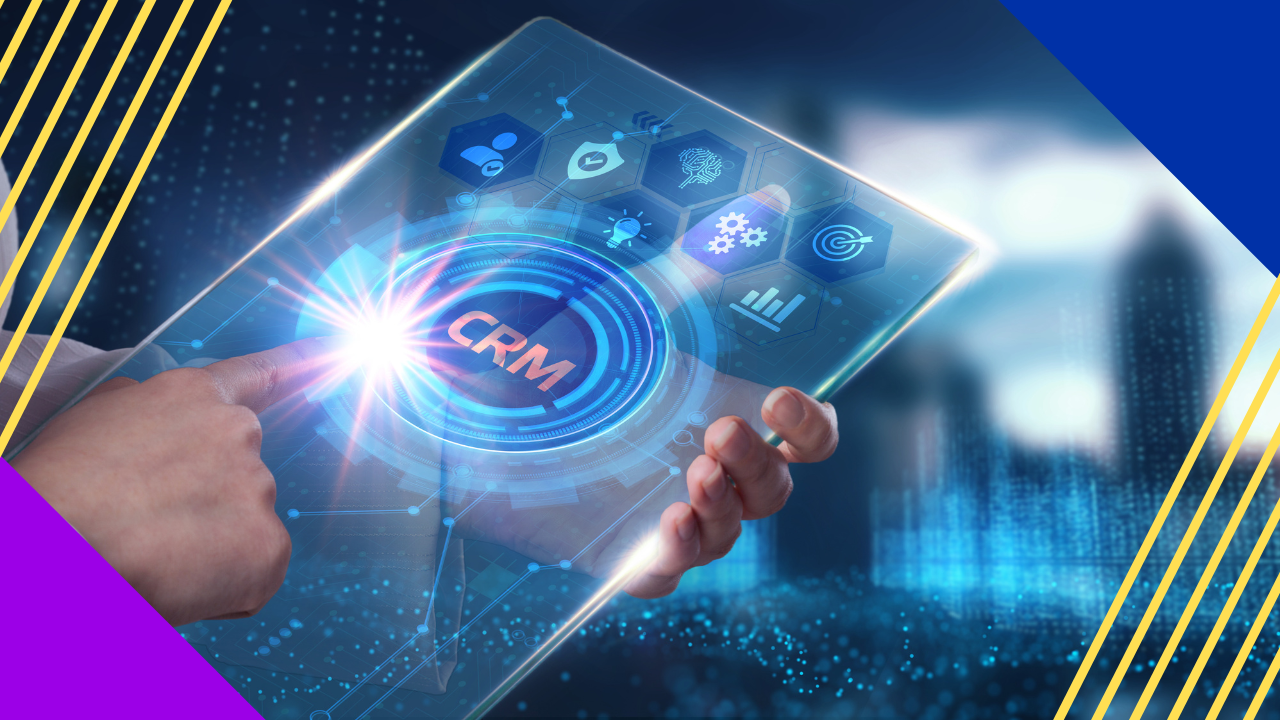 How CRM can affect your business
Customer relationship management (CRM) has existed since the establishment of shops. It's not as technical as it is today, but its core remains the same: take care of your customers and business will follow. 
CRM strategies and procedures often rely on both parties, the business and the consumers themselves. Factors like trends, geographical location, demographics count in as well.
There's no doubt that CRM is one of the most crucial parts of running a business.
What is CRM?
CRM stands for Customer Relationship Management. It refers to any strategies, tactics, tools, and technology for attracting, maintaining, and gaining consumers. One of the most prevalent examples of a CRM strategy is rewards cards.
Rewards cards are a surefire way to keep your customers and gain new ones by having a sense of inclusivity in your business. Along with a rewards system, your existing customers may serve as indirect advertisers, as word-of-mouth advertising is inevitable.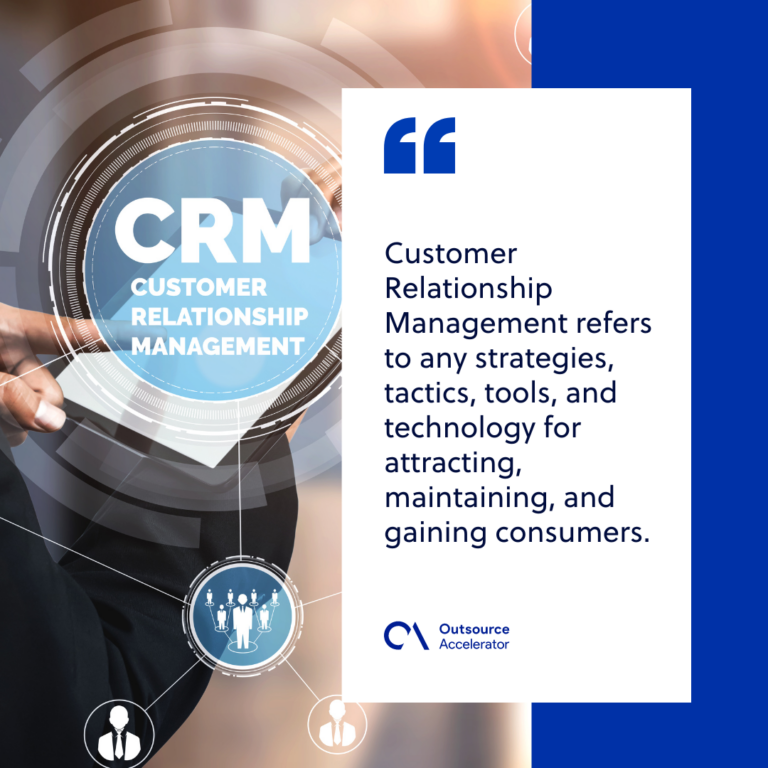 What makes a good CRM strategy?
Three words: simple, straightforward, and precise. A good CRM strategy will help you maintain a 100% satisfaction rate amongst your customers. 
According to Sendinblue, a good CRM strategy will help you provide an enjoyable customer experience at all touchpoints of the customer journey.
A good CRM strategy strengthens collaboration between sales, marketing, and customer service teams. It clearly and quickly identifies worthwhile leads and opportunities.
How to create a CRM strategy 
To create a CRM strategy, study how your consumers behave in a certain environment or campaign. Most of the basis for these are from trial-and-error runs from past campaigns and trend layoffs.
Over the last five, the CRM business has transformed significantly, thanks to the growth of Software-as-a-Service (SaaS) products. CRM nowadays relies on technology and software, especially e-commerce stores.
Step 1: Define your goals
Define your business's short and long-term goal; whether it's 200% revenue growth within three months or domestic expansion within five years. Try to see the big picture and outline the steps you have to take to get there.
Step 2: Create a buyer persona
Age groups are one of the biggest subdivisions of a buyer's demographic. Gen X, Millennials, and Gen Z may take up most of your business's age demographics. If you have a decent amount of following on your social media platforms, cater to the younger audiences with trends.
Learn how your customers go about your store: do they leverage prices first? What other options do they have? Are your competitors inching higher than you?
Having a basic understanding of your buyers will help you create a curated CRM strategy.
Step 3: Determine the customer's journey
A customer's journey is telling. Identify which areas of your customer's journey are thriving and which needs more improvement.
For e-commerce stores, if a potential customer doesn't last longer than five seconds on a web page, you may need to optimize your content and page. Having a high bounce rate should tell you that your customers aren't getting the information they need.
Step 4: Solidify the process
Once you've identified the areas that need improvement, it's about time to implement your CRM strategy. Whether it's a marketing campaign or if you're ramping up your customer care levels, a solid CRM strategy starts from within your organization.
If necessary, go through each and every phase of your marketing and sales funnel and understand them better.
Step 5: Study the market
If you've been diligent with tracking your past campaigns and past trends, you'll find that studying your market is not quite as hard.
Trends have a habit of coming back around after a couple of months or so. Keep an eye out for emerging subsectors, especially on social media platforms. Your data should be able to tell which trends will be good for your business.
Step 6: Refine your product knowledge
It's good practice to revisit your own knowledge about your products and the services you offer. Use the time to update and rewrite a couple of things about the products you're currently peddling to your audience.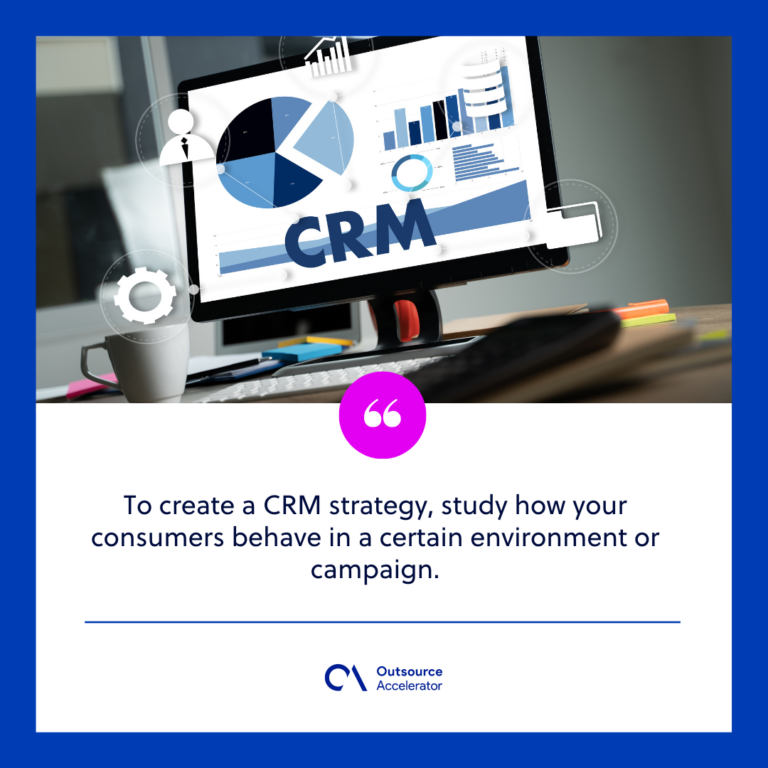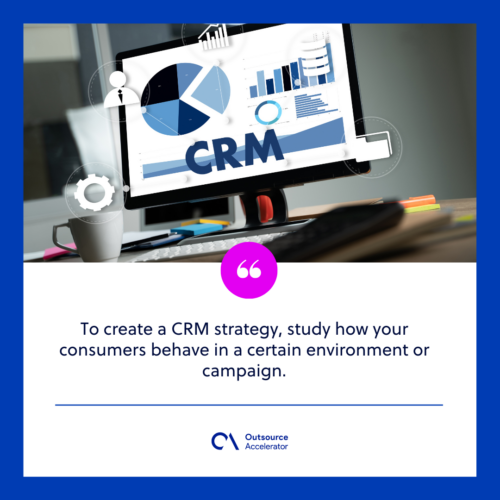 Step 7: Invest in tech
Invest in quality CRM software and tools to make your process more efficient, straightforward, and streamlined. Hubspot, Zoho, and Salesforce are well-known SaaS and CRM platforms.
Of course, there are main factors that are at play here: price, user experience, and features. Keep these in mind when considering CRM platforms for your business.
Knowledge of CRM tools and software may be a requirement you'd like to set if you outsource teams. Wing Assistant's virtual assistants are trained to handle such tools.
Step 8: Set your KPIs
Key performance indicators are crucial for every department and team out there. KPIs are used to track the progress of each team member, allowing them to work on their responsibilities while practicing accountability.
One useful mnemonic to remember is SMART: Specific, Measurable, Achievable, Realistic, and Time-bound. These will help you come up with goals that are consistent with your team's effectiveness.
Why is CRM important?
Andrew Brittain of Advantec described a CRM system as an important tool for building customer loyalty and encouraging retention. It also keeps your business competitive.
One common trap that can crash organizations is when they see CRM systems as an independent tactic, rather than developing it as a strategic capability.
That being said, customer relationship management can be as simple as the heartfelt greetings back in the early ages of businesses. The sentiment of having a beneficial relationship with your customer is as important as having continuous revenue.