List of voice assistants you can use in 2024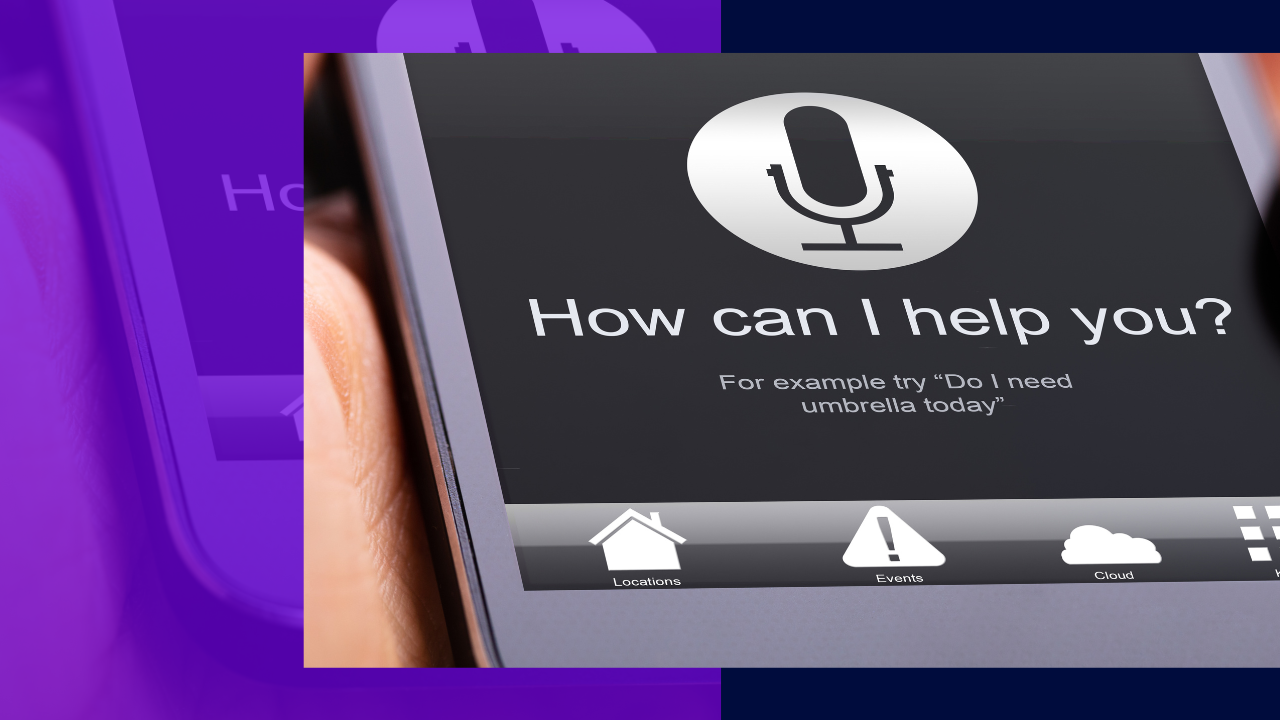 List of voice assistants
With the rapid advancement of technology, voice assistants have become increasingly commonplace. These artificial intelligence (AI) powered assistants have become an indispensable and helpful tool for many people.
Even high-level executives can benefit from the many uses of voice assistants. Their powerful capabilities help manage the hectic schedules of business people and smoothly execute one task after another.
The rising popularity of voice assistants has invariably led to various iterations of this product flooding the market. Thus, individuals interested in using voice assistants can end up unsure which product will be the best for them.
To help with this, we've created a helpful list of voice assistants you must not miss out on in 2024.
Check out the list of voice assistants below.
What is a voice assistant?
A voice assistant, sometimes also called a virtual or AI assistant, is an AI-powered software designed to understand and respond to voice commands.
These assistants have natural language processing (NLP) capabilities that enable them to interpret human speech and do what their users ask them to do. NLP algorithms act as a sort of translator for voice assistants, allowing them to understand the commands and queries of their users.
Through their voice recognition capability, voice assistants present a convenient and hands-free way for individuals to interact with the technologies around them.
More importantly, voice assistants provide increased accessibility and usability to people with limited physical mobility or visual impairments. They also significantly improve user experience by offering a seamless and intuitive function.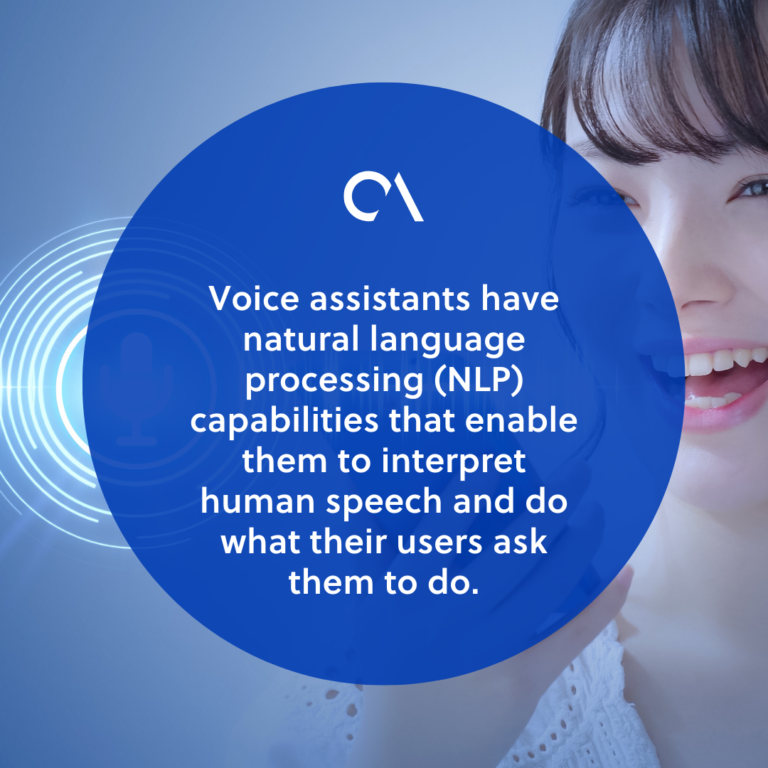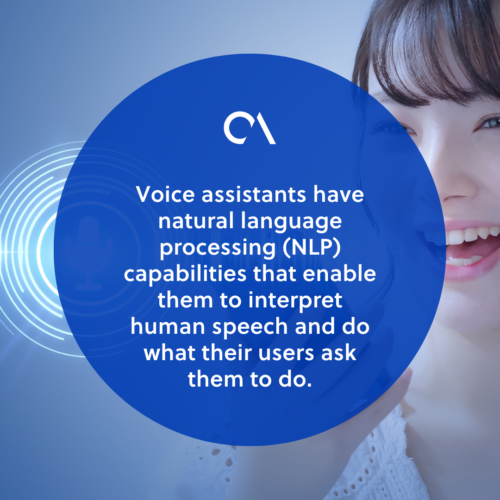 Functions of voice assistants
Voice assistants have a multitude of functions that can simplify and enhance various aspects of their users' lives. Whether used for work or their personal lives, voice assistants can make their users' lives more convenient.
Below are some of the common functions of voice assistants:
Information retrieval 
Voice assistants can search the internet and answer questions, make recommendations, or retrieve specific information. They can also provide weather, news, and sports updates with a simple command.
Task management 
Many voice assistants can handle a series of tasks. They can manage calendars, set reminders, create to-do lists, and even make reservations.
Navigation and direction 
With access to the internet and real-time data, voice assistants can help users safely navigate unfamiliar cities and find the most optimal routes to take. 
They can also make recommendations about nearby places, such as hotels and restaurants. This feature is particularly popular with ride-hailing platforms such as Uber.
Voice calling and messaging 
Many voice assistants support voice calling and messaging features, allowing users to make calls, send texts, and even dictate and send emails using voice commands. 
This hands-free communication is particularly convenient while driving or multitasking.
Smart home control 
Voice assistants, particularly mainstream ones like Google Assistant and Amazon's Alexa are compatible with smart devices. This lets users control their home appliances remotely, increasing home automation and convenience.
List of voice assistants for 2024
Here we have the leading voice assistants in the market:
Otter is an AI meeting assistant that can record audio, write down notes, capture slides, and generate minutes of meetings. This voice assistant is useful for collaborating with team members, sharing information, and assigning tasks.
Users can connect Otter to their Google or Microsoft calendar and have it automatically join and record meetings, whether it's on Zoom, Microsoft Teams, or Google Meet. Once connected, they can watch the meeting live on the web or through Otter's iOS or Android app.
Among Otter's most popular features is its summary generation capability. After each meeting, Otter creates and emails a summary with key information, saving users time from going over the entire transcript.
Fireflies is another AI meeting assistant that uses natural language processing to eliminate the need to take down notes during meetings. Users can simply record, transcribe, and search for their recorded meetings on Fireflies intuitive platform.
Aside from live meetings, Fireflies can also transcribe audio files that users upload on its platform. It allows users to append comments and mark call highlights for more efficient collaboration with teammates.
Fireflies' search functionality, which essentially lets users review hour-long calls in just about five minutes, is another crowd-favorite feature.

Murf is a text-to-speech voice assistant that's so impressively powerful it's even used in building other voice assistants.
This voice assistant offers users text-to-speech, voice-over, and dictation capabilities, making it extremely useful for:
Educators

Podcast hosts

Product developers

Business leaders
Murf also features various customization options to help users create natural-sounding voices. Users can choose from a wide range of voices and dialects from Murf's intuitive interface.
Murf has over 100 voices from 15 languages, which can be customized with the user's preferred accent or voice style, speaker, and even tone or purpose. 
Additionally, it has a voice-changer functionality that lets users record without using their own voices.
From the world's largest and most successful search engine comes an equally powerful voice assistant, Google Assistant.
With Google Assistant, users can enquire about almost anything, similar to how the search engine works. From weather updates and traffic conditions to the latest Hollywood gossip, the answers are only one "Hey Google" away.
Google Assistant offers an extensive range of powerful features, namely:
Translating information to over 100 languages

Making reservations

Setting reminders

Playing a specific playlist

Calling someone on your contact list
Amazon's Alexa is one of the more popular voice assistants out there. Like Google Assistant, Alexa can answer queries from users. However, it isn't as accurate as the latter.
Despite lagging behind Google Assistant in providing reliable answers to queries, Alexa boasts of having the greatest home device compatibility in the market.
Alexa can be used to create to-do lists, listen to podcasts, set up alarms, and play audiobooks. It can also give updates on news, sports, and weather.
Another noteworthy feature of Alexa is its "follow-up command" function. Users can simply give a follow-up command after their first one, and Alexa will execute it without having to be "woken up" again.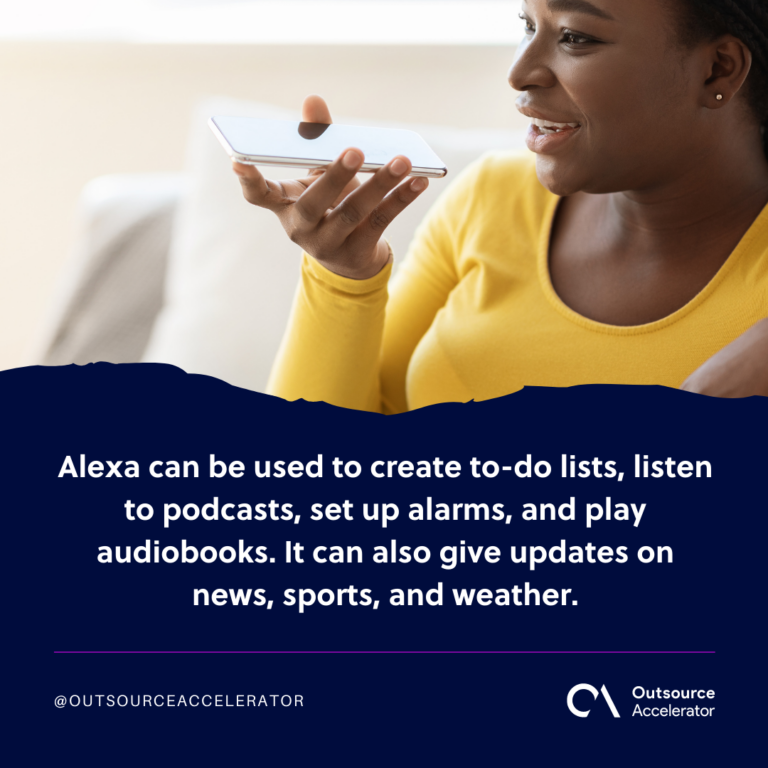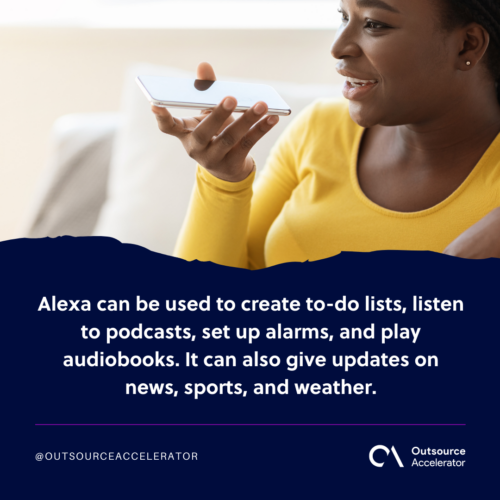 Apple's Siri is another major contender in the voice assistant scene, largely thanks to its parent brand, Apple.
This voice assistant is best used by users who utilize other Apple products (e.g., iPads and HomeKit devices) as they are optimized to work seamlessly with the brand's other offerings.
Siri is pre-downloaded on all Apple devices, has user-friendly and effective features, and supports over 21 languages.
However, Siri's strength – being an Apple product – is also one of its drawbacks. The brand's tight focus on its ecosystem limits Siri's accessibility to other third-party services.
Cortana is another voice assistant from one of the world's tech companies, Microsoft. Like Google Assistant, Cortana has access to a search engine, Microsoft's Bing.
This AI assistant is compatible with various platforms, most notably Microsoft-owned ones, such as Windows 10 and 11. Cortana uses device-stored data to optimize and carry out its functions, which includes:

Answering queries

Giving reminders

Managing calendars

Taking notes



Some users are wary of intelligent devices that can listen in on them. With Cortana, their fears can be assuaged as they have full control of the details that this voice assistant stores.

Despite not being backed by a mainstream brand, ELSA Speak is one of the better choices for voice assistants.
This AI-powered software is helpful for users working on their mastery of the English language or educators helping other people work on theirs. ELSA Speak has an instant feedback feature that helps its users progress more quickly.
As of writing, ELSA Speak has garnered over four million downloads and has more than three million users across 101 countries.
This voice assistant is available for download on both Apple and Android devices. 
As the importance of mental health becomes more widely recognized, even in corporate settings, apps that focus on emotional health have soared in popularity.
Youper is an emotional health assistant compatible with Android and Apple devices that helps users better regulate their emotional health through conversation. This app uses personalized meditations and guides users in achieving their desired outcomes.
Youper helps users become more in tune with their emotions and track their moods. Its effectiveness has helped this voice assistant consistently rank among the best mental health apps in the market.
Hound has earned the praise of users for being one of the fastest, most detailed, and most effective voice assistants in the market.
This voice assistant edges over its competitors with its ability to understand details and context, enabling users to interact with it more nuancedly. Hound's AI uses speech-to-meaning technology, allowing it to understand language in real-time rather than simply recognize words.
Aside from improvising its speed and accuracy, Hound's powerful natural language processing capabilities allow it to interact with users more naturally than other voice assistants.
Both small businesses and larger enterprises can use Hound. It has a  subscription-based price plan available upon request.