Is Freelancer.com legit? A quick review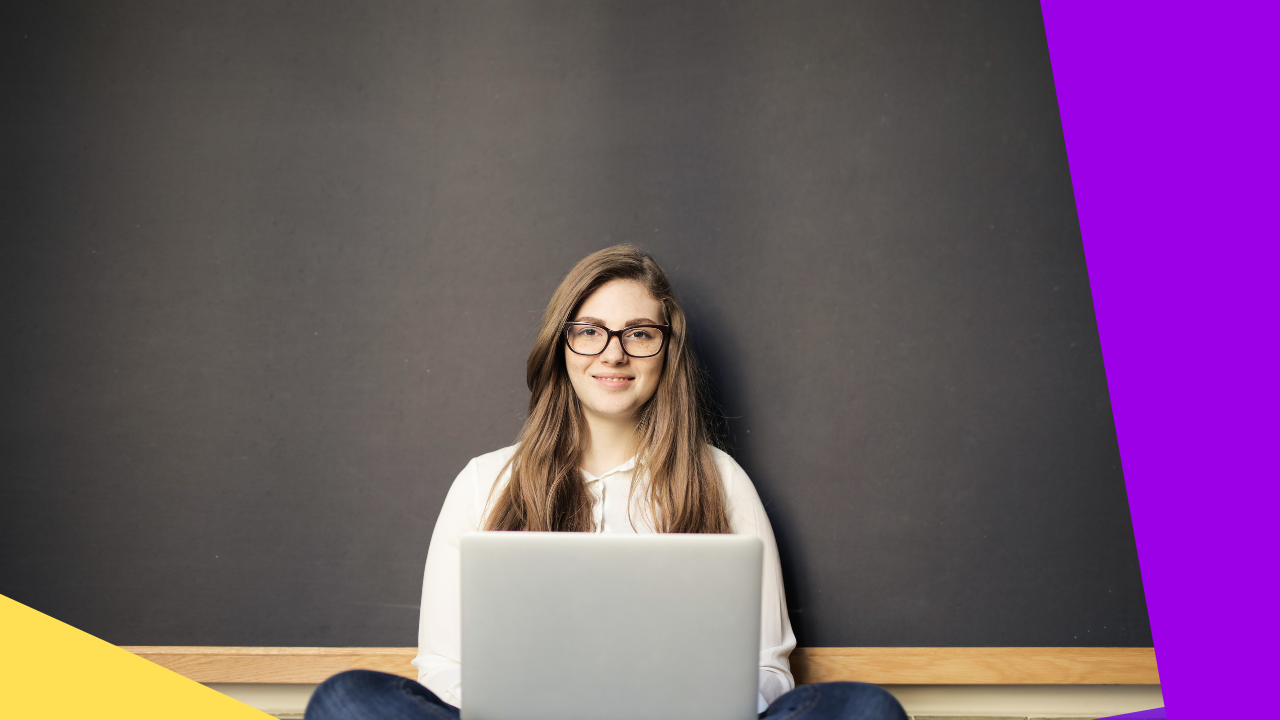 Is Freelancer.com legit A quick review
If you're looking to try freelancing, Freelancer.com will almost certainly be one of the first sites you would come across. 
Like Upwork and Fiverr, Freelancer.com hosts a global online marketplace where clients can post jobs for independent contractors. These jobs cover various skills, from writing and graphic design to IT development. 
The freelancing industry can be intimidating, so preparing yourself before diving in is best.
Is Freelancer.com legit? Read on to see what we think. 
What is Freelancer.com? 
Freelancer.com was founded in 2009 by tech entrepreneur Matt Barrie. It has a headquarters in Sydney, Australia, but also manages offices in Canada, Argentina, the UK, the Philippines, and Indonesia.
The platform is one of the world's largest online freelancing and crowdsourcing marketplaces. It connects over 65 million employers and freelancers from over 247 countries, regions, and territories. Businesses in need of talent can post projects and have workers bid for the chance to complete them. 
Freelancer.com provides its clients with access to the profiles of thousands of independent contractors to browse their skills and suitability for projects. Freelancers, meanwhile, can use the platform to search for part-time and full-time work opportunities.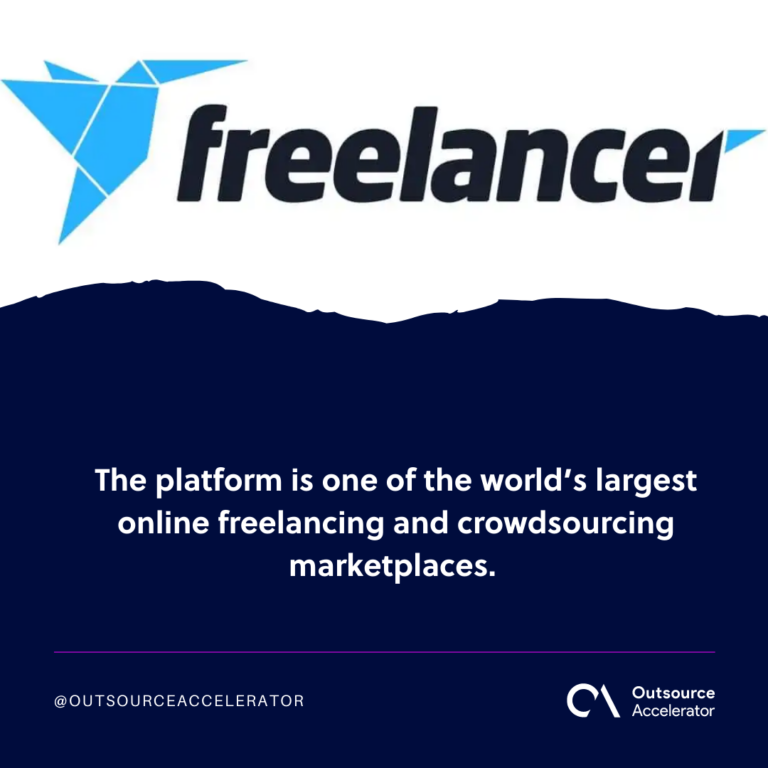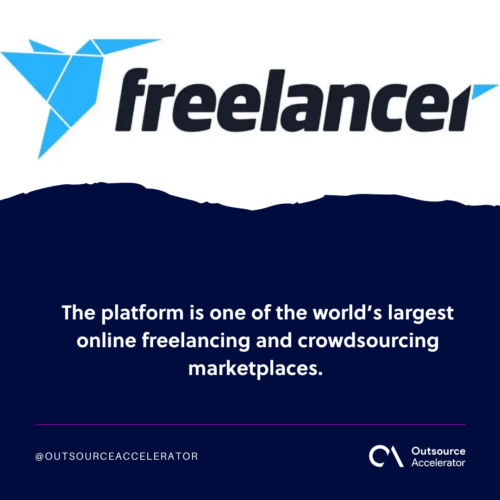 How does Freelancer.com work? 
Freelancer.com generally works using the following system: 
Clients post their jobs in the form of "projects" that freelancers can competitively "bid" to do.

Clients browse profiles and select freelancers, "awarding" them the project so they can start work. 

The freelancer gets paid when the project is completed. 
Freelancer.com for freelancers
Freelancer.com eliminates the need for independent contractors to spend on expensive advertising of their services. 
When freelancers complete their profiles, they can begin bidding on projects. Their profiles should contain all the information needed to show clients why they are suited for the job. 
Freelancer.com also hosts contests (especially for design work) where workers can further spotlight their talents. The Freelancer Showcase feature lets clients view these works and hire top talents directly.
Freelancer.com for clients
There are several ways for clients to hire freelancers on Freelancer.com. 
The most frequent method is to post projects. Freelancers will bid on your post, giving you a list of candidates to screen before selecting those who can fulfill your requirements. 
You may avail of the Recruiter service that Freelancer.com offers to assist you in shortlisting workers. 
Clients also have the power to start contests and hire winning entries. If you only need to complete small projects, you can access the Freelancer Services section to buy predefined services.  
Common criticisms of Freelancer.com
Due to the global nature of the platform, Freelancer.com is not free from many of the usual complaints lobbied at freelancing websites. 
Here are the most common complaints of Freelancer.com:

Large amount of sensitive info required  
Many complaints on Freelancer.com are lobbied at the site's verification process. The platform requires a large amount of information, many of which can be considered sensitive before users can proceed.
According to Freelancer.com, it is necessary to verify the user's identity and avoid scam profiles. However, there is a genuine concern about identity theft among both freelancers and clients. 
Poor security screening and verification process
Criticism has formed about Freelancer.com's poor screening despite the amount of information you must disclose. 
Freelancer.com claims that all the data they request is necessary to verify identities, but that method hasn't stopped scams from permeating the site. 
Admittedly, this is a problem that many similar websites struggle with. Still, it makes one question why alternative platforms can protect their users better while requiring less sensitive information.
Presence of scams 
Scam profiles and jobs still exist on Freelancer.com. Most negative reviews of the website come from this issue. 
Typical scams on Freelancer.com include:

Fake testimonials 

Stolen portfolios

Malicious software

Mimicked contact data

Ghosting 
Freelancer.com does its best to catch fraudulent users through its spam algorithms, but sometimes a few will slip through the cracks. When that happens, Freelancer.com instead asks its users to be vigilant. 
High fees
Criticism is aimed at the high and regular fees that Freelancer.com charges its users. 
It seems that if there is a way to squeeze more money out of a person, Freelancer.com will do it. Freelancers require money before bidding on projects. Users will be charged if they wish to report disputes. 
And if you want to leave the site, don't forget to close your account properly. Freelancer.com charges maintenance fees for inactive accounts.
Poor customer service 
Freelancer.com is notorious for its poor customer service. Some users even claim their accounts were closed for no reason at all. 
Users say that all replies to their concerns are computer-generated and don't do anything to actually address problems.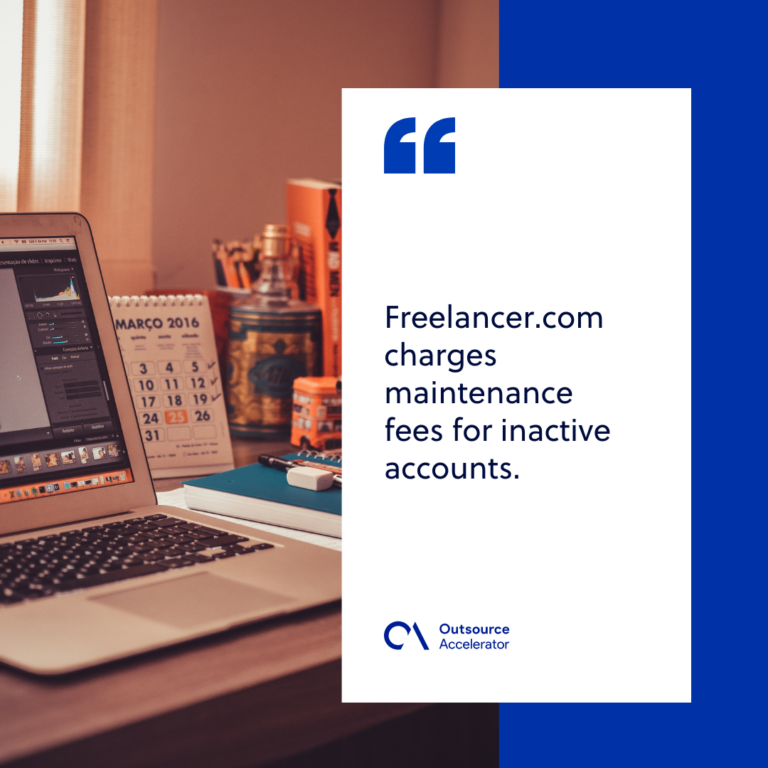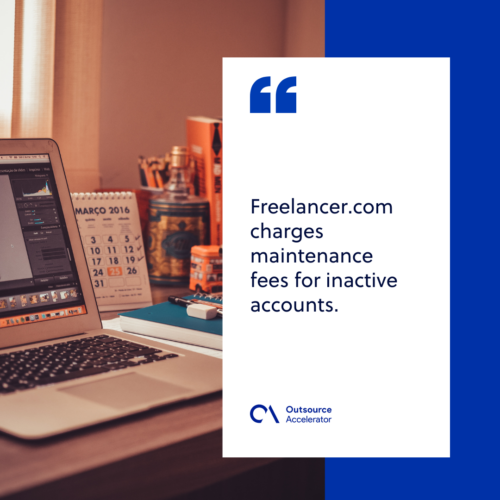 Tips on using Freelancer.com 
Freelancing is a budding industry. To find reliable work, you need to be aware of best practices. 
Here are some tips on using Freelancer.com:
Use a recruiter 
If you're having difficulty hiring someone, you can avail of the services of a Freelancer Recruiter. You can select which projects to use this upgrade on. 
Freelancer.com has an expert recruitment team that communicates with clients through live chat. They'll take note of your goals, budget, and requirements before reaching out and interviewing from a shortlisted talent pool. 
Use the Milestone Payment system
Freelancer.com's Milestone Payment system works by having both parties agree to a set of milestones or tasks on a project. The client then sets these milestones on their account and pays the freelancer every time one is reached. 
This system allows equal control from both parties and even includes an invoice. It also ensures that work is kept on track.
Pay attention to obvious scams
Since scams are given, it's worth knowing how to identify the signs of obvious ones. It's also helpful to regularly check Freelancer.com's policies to learn when to report them.
A few signs of apparent scams on Freelancer.com include:

Offsite transactions

Offsite communications

Too many requests for free samples

Refusal to start Milestone Payments

Incomplete profiles

Consistently negative reviews

Requests for IDs
Do a background check
Whether you're a client or a freelancer, you should do a background check on the other party you're working with. You can't always trust someone on a freelance site, not even Freelancer.com.
Check their profile for their experience and client/freelancer testimonials. Try to contact them beforehand as well. If anything looks suspicious, look for another partner. 
Keep all terms clear 
Constant communication and clarity are important on Freelancer.com to satisfy both parties. Many issues come from unfulfilled promises, so it should be made clear from the start what both parties expect from each other.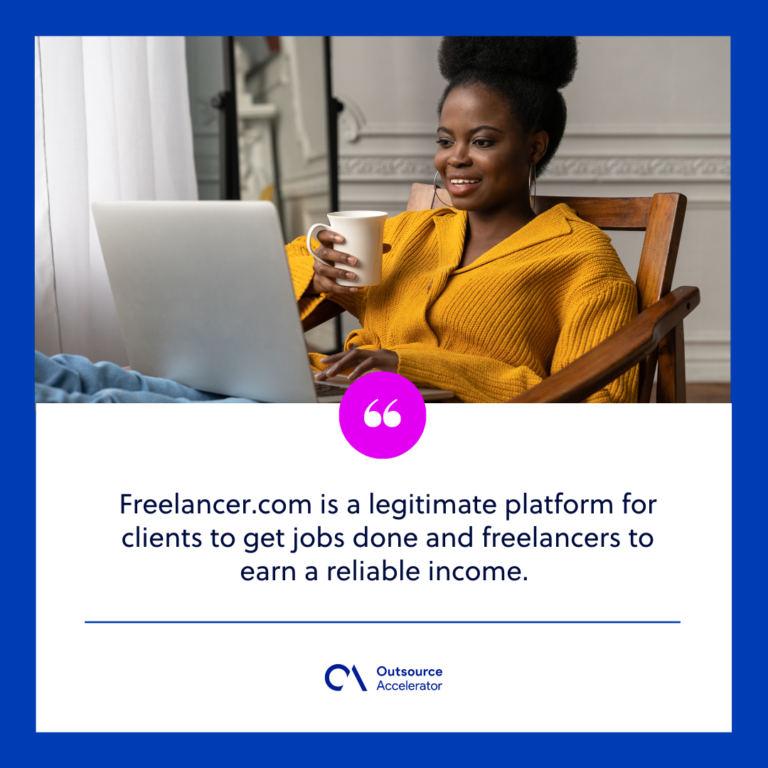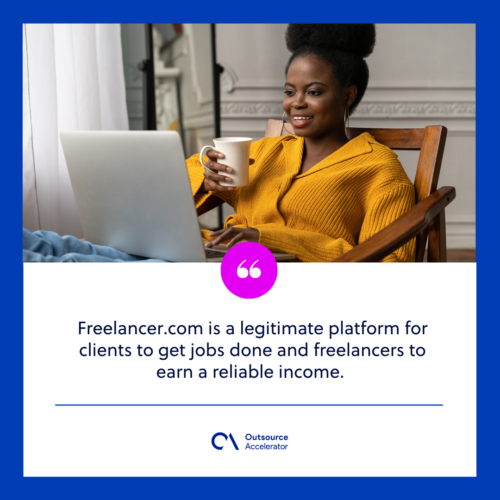 So, is Freelancer.com legit?
Freelancer.com is a legitimate platform for clients to get jobs done and freelancers to earn a reliable income. 
While there have been stories of unfulfilled contracts, many times, these are attributed to the people themselves and not to Freelancer.com.
Like any online marketplace, one must exercise caution when using Freelancer.com. Always be on alert with every action you make on the website.