Trending technologies in the insurance BPO service arena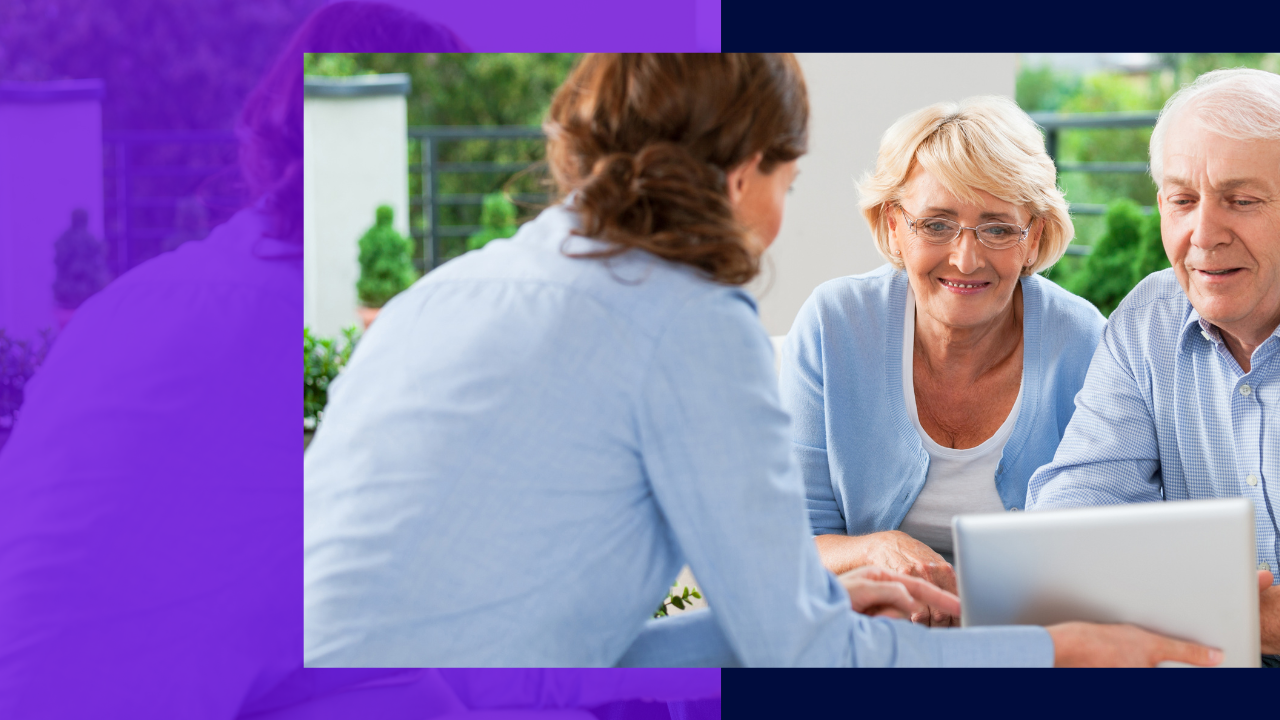 This article is a submission by Insurance Support World. Insurance Support World is an insurance business process outsourcing organization specializing in end-to-end solutions
The widespread advancements made in the world wide web, the invention of personal computers, and then mobile devices heralded the digital revolution in the 20th century.
However, it is perhaps only in the first two decades of the 21st century that technology has been catapulted to newer realms and frontiers. It has brought in its spate an increasingly connected world.
With more and more devices and sensors being connected to the internet and each other, we now have the Internet of Things (IoT) that are:
Making cities smarter by optimizing energy usage, public transportation, and other public services
Automating the appliances and devices of homes and enabling their optimized usage
Connecting vehicles with GPS navigation, real-time traffic information, and driver assistance systems to reduce accidents
Empowering the industrial sector to monitor and predict equipment failures, optimize energy usage, and track inventory, thereby optimizing operations and increasing efficiency
The insurance industry has been impacted by these tech changes
Overnight, new-age technology, digital advancements, and IoT have transformed the way the Insurance industry has operated so far.
Traditional processes of accident prevention, risk assessment, claims management, fraud detection, and even customer engagement and experience underwent a sea-change owing to the availability of real-time data on risks, accidents, fitness gadgets, and false claims.
It is, therefore, imperative for insurance companies to step up digital and tech adoption that will facilitate the transition from the legacy world to next-generation tech-enabled operations.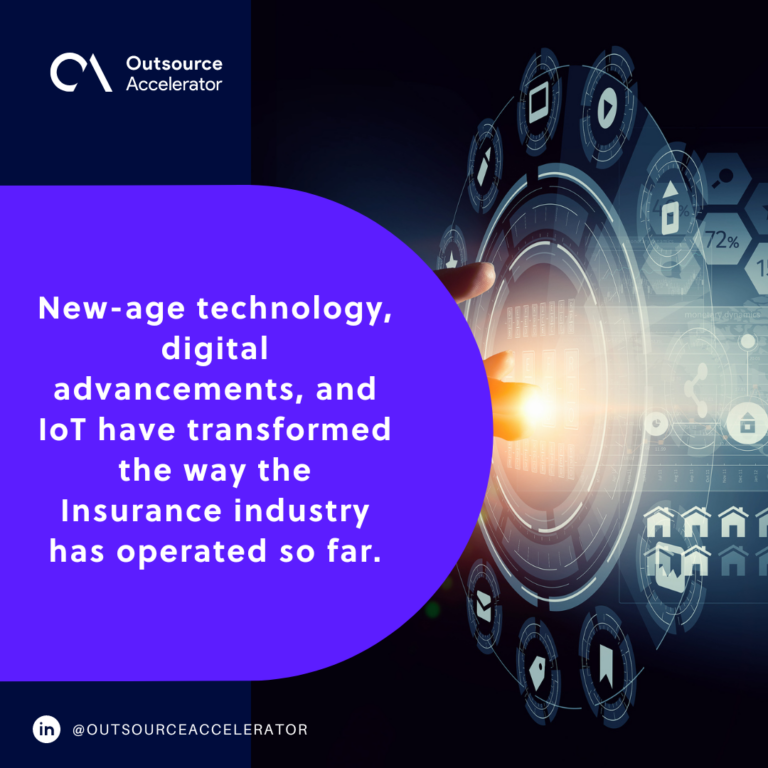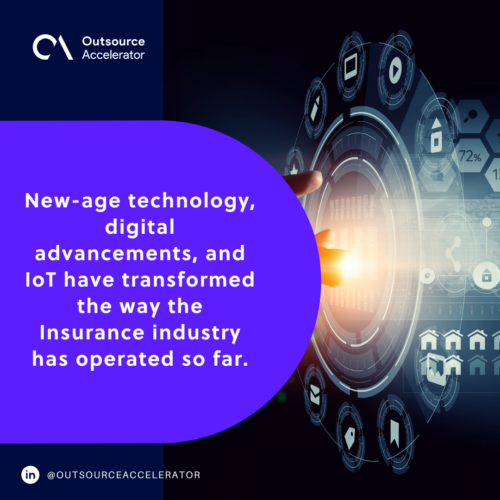 Technology must-haves for insurers at this stage
Insurance companies must be up-to-date with the following technologies:
Digital Tools
As mentioned in the beginning, digital transformation is at the forefront of all tech transformation.
This included the use of online portals and mobile applications by insurers to ensure easier access and usability with respect to policy purchases, claims management, and customer support.
Artificial Intelligence (AI) and Machine Learning (ML)
AI and ML are next in taking the insurance industry by storm. They are changing the underwriting, claims processing, and customer service processes by automating manual, repetitive tasks, improving efficiency, and analyzing data patterns to amplify decision-making.
Data analytics
Even as data analytics continues to evolve and become more sophisticated, it is bringing sweeping changes to common insurance processes such as risk assessment, claims processing, customer segmentation, and customer experience.
Chatbots and virtual assistants
Utilizing chatbots and virtual assistants can augment user experience. They are also great tools to improve customer engagement and experience.
Internet of Things (IoT)
IoT devices are being used by insurers to gather real-time data on various risks, including home security, vehicle safety, and personal health. These devices are deployed to improve risk assessment and offer more personalized policies and pricing.
Telematics
Telematics is another emerging technology that collects data from vehicles and helps insurers to develop usage-based, bespoke insurance policies.
In its nascent stages, this technology has a significant impact on premium payout calculations which is the most crucial factor for customers opting for a particular insurance policy.
Blockchain
Blockchain technology has been the answer to increased cyber threat perceptions and instances.
Insurers are increasingly using this technology to securely store and manage sensitive data, including policyholder information and claims data. They also use blockchain to automate claims processing and reduce fraud.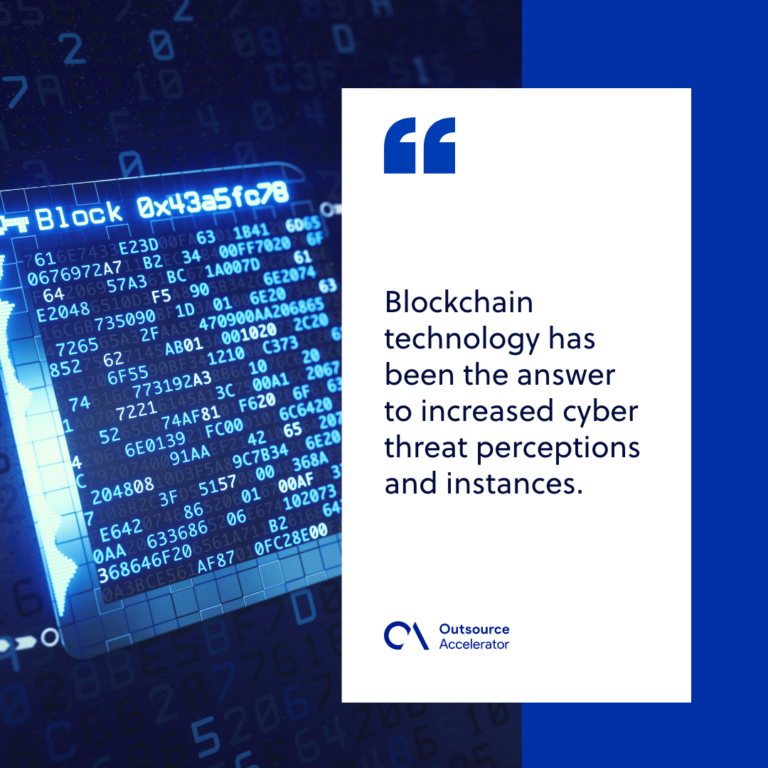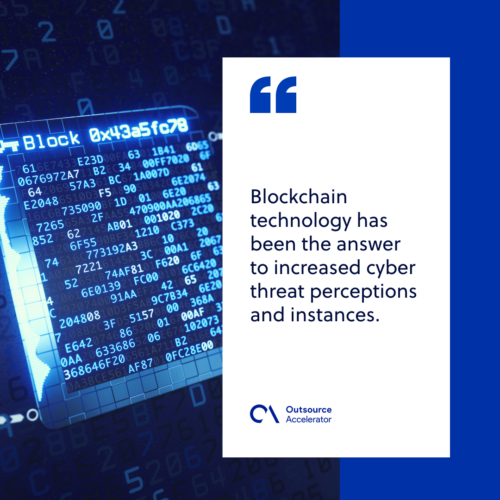 Can insurers have all these technologies in-house?
Or the better question is – is it worthwhile for insurers to invest in all these technologies?
The obvious answer is – No!
With technology taking such huge and rapid strides, it is not possible for insurance companies to invest in every version of AI, ML, IoT, blockchain, data analytics tools, and digital tools.
One, considerable money and resources are required to maintain them and optimize their features. Secondly, there is even more capital outlay required to upgrade these tools and technologies periodically.
Organizations trying to maintain and manage everything in-house run the risk of jeopardizing their core offerings.
Insurance BPO services — the way out!
Gone are the days when BPOs were singularly focused on providing simple, manual tasks, such as data entry or transcription.
The last few decades have witnessed the growth of BPO organizations to providers of high-end, decision-enabling tasks that require specialized skills and knowledge.
With the expansion in scope and maturity of service delivery, most insurance BPOs have now graduated to offering both insurance services and insurtech solutions.
The best and judicious strategy for insurance companies, therefore, is to outsource insurance business processing services to providers with insurance as well as insurtech capabilities.
Essential benefits of insurance BPOs
Insurance BPOs provides the following advantages:
Tailored solutions
Today, most insurance BPOs provide a significant level of customization for their client processes.
Many also offer best-in-class data analytics to provide customer behavior patterns and derive meaningful insights from these patterns. These then help their clients to design relevant and accurate policies for their customers
Customer-centricity
The second most important contribution of a good insurance BPO is the customer-centricity they offer to their insurance clients by leveraging digital channels and tools such as chatbots and virtual assistants
Automation and streamlined processes
Thirdly, providing the best of technologies under one roof, insurance BPOs also enable seamless automation and streamlining of client processes.
These then make their underwriting, claims processing, and policy administration processes more efficient and effective while rationalizing costs at the same time
Access to the latest technologies
Finally, insurance BPOs are making big investments in new technologies and are constantly upgrading their older-generation tools and applications.
This makes them a powerhouse of insurtech capabilities. Insurance companies can leverage the best of technologies from such BPOs, by paying a sum much smaller than what they would have spent if they had to make a total tech investment.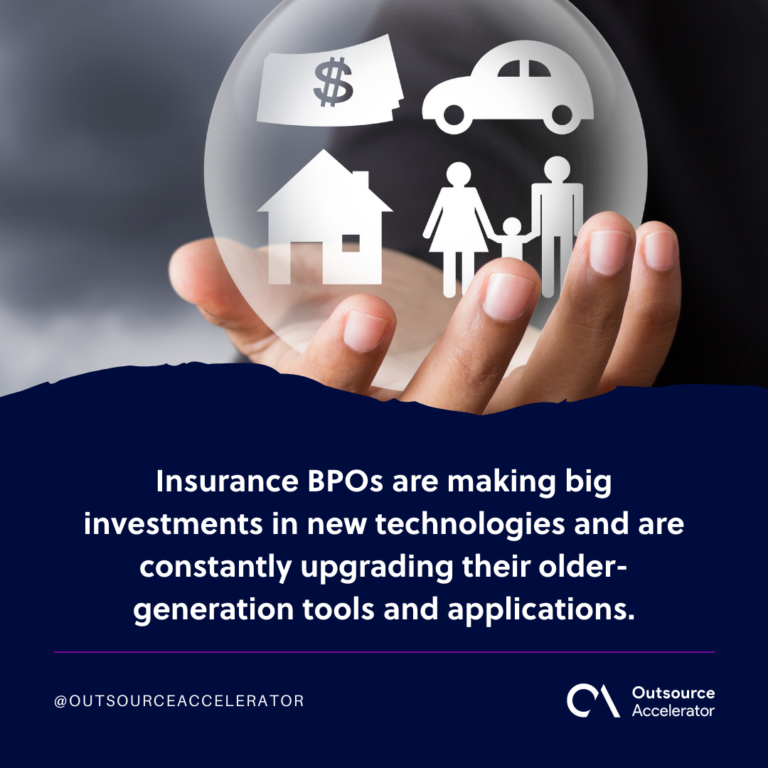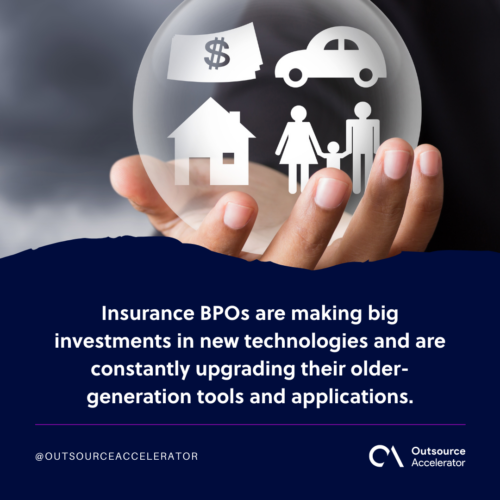 Outsourcing to Insurance BPOs is essential
Insurance technology is a beast that is constantly changing form and shape. In the days ahead, in order for businesses to stay competitive and agile, they will have to depend upon dedicated service providers for their tech as well as operational needs.
This is especially important in an industry like insurance, which is heavily regulated and subject to frequent changes.
By leveraging the expertise and resources of insurance BPOs, insurance companies can access cutting-edge technology and operational capabilities without having to make significant investments in-house.
In addition, insurance BPOs bring in the single-most-important success factor — greater flexibility and scalability – for insurance organizations to survive and thrive in today's market conditions.