Insourcing and how it greatly benefits businesses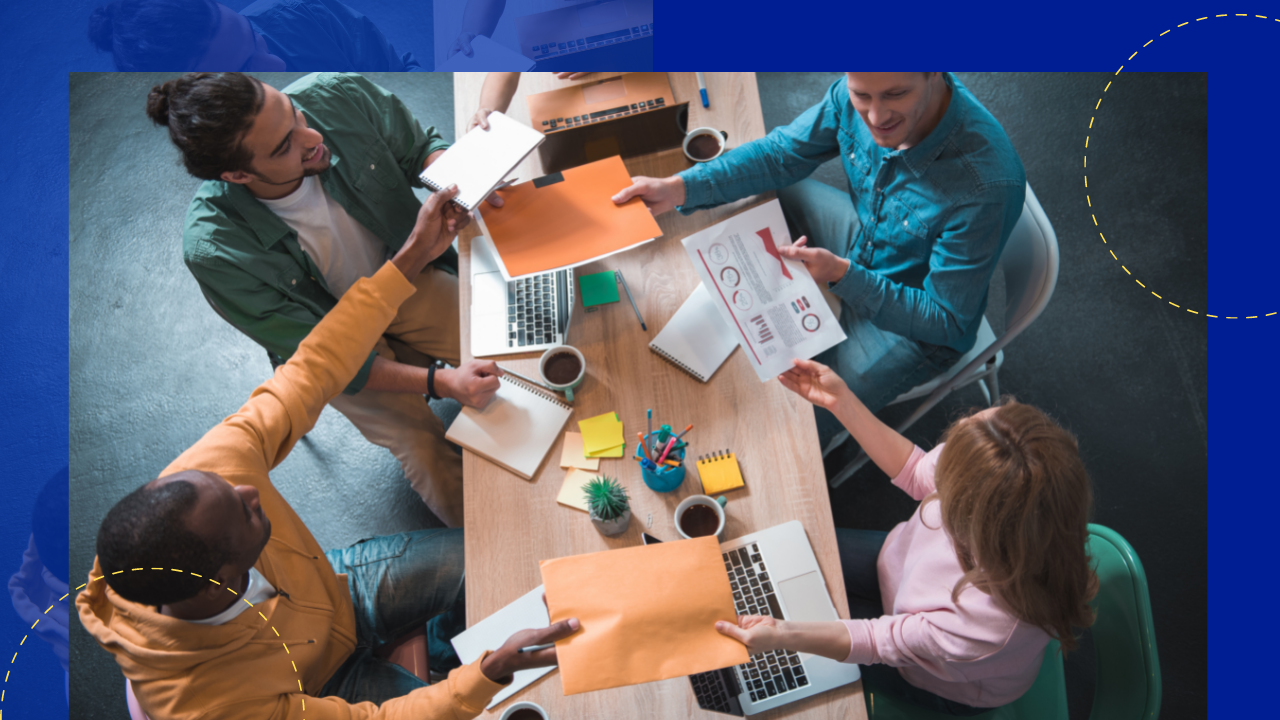 Insourcing is a staple in any company nowadays, as it is the baseline of what it means to have an up-and-running business.
Most, if not all, businesses start with insourcing—which is another word for direct hiring. Time passes, the company grows, and ​​decisions are made to offload jobs and responsibilities to third parties.
But, what happens to those who were insourced?
Experts deduce that while outsourcing can be beneficial to companies, insourcing can outdo those benefits too—from greater workforce monitoring and control to consistent quality.
The definition of insourcing
It's defined as the process of assigning jobs and responsibilities to those who are currently working inside the organization. It's the direct opposite of outsourcing.
The process of insourcing can be further explained as jobs that companies could've outsourced if they so choose.
As expected, this practice allows businesses to move freely about their daily operations as no third parties are involved. Decisions can be made faster too, as there's no need to consult an external service provider for input.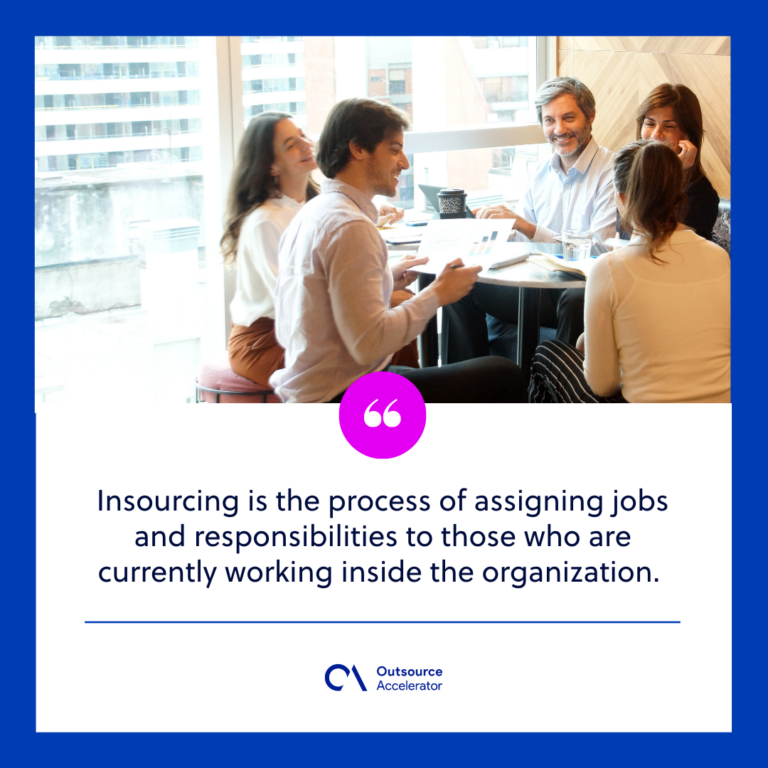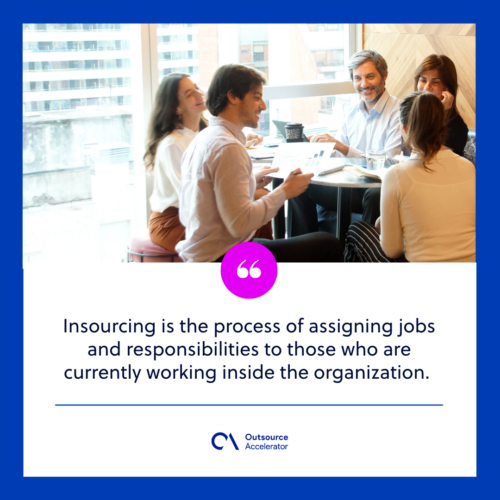 Is insourcing better than outsourcing?
The answer to this question lies within the company that wants to implement either business model.  That being said, one model can be better than the other in terms of very subjective points and reasons.
For instance, a startup business doesn't have enough resources nor the labor force to conduct a thorough insourcing process; this problem can be mitigated by outsourcing instead.
Outsourcing has its own advantages and disadvantages and so is insourcing.
3 reasons why businesses should adopt insourcing (again)
Most companies nowadays have outsourced their jobs one way or another, but is it finally time to adopt insourcing once more?
Here are three major reasons why companies should seriously consider insourcing again.
Overall control
As a general rule, this practice allows companies to handle 100% of the control of their employees. All departments answer to their respective team leaders and the managers report to the executives.
There's no need for external communication with business process outsourcing companies nor independent contractors.
Guaranteed collaboration
With in-house employees, collaboration is almost always guaranteed as most of them are already used to seeing each other in the office or around the workplace.
In most cases, successful collaboration in work projects boosts teammates' morale, which in turn boosts up productivity and efficiency in the workplace.
Quality assurance
Since all business activities are done within the organization, there will always be consistency in the quality of work.
There's no need for additional QA specialists from third-party agencies, the in-house quality assurance team can do that on their own.
6 advantages of insourcing
Like other business models out there, this one has its own advantages as well.
Each advantage on the list may pertain to certain departments of a company or only to a handful of departments. Nevertheless, these advantages can be used to progress the company as a whole, as growth comes from within.
Endless opportunities for internal growth
The growth and development of departments are directly linked to the overall growth of the company.
With this practice, there are bottomless chances for the future development of all the people involved. These activities include (but are not limited to) employee engagement, staff recognition, and more well-deserved promotions.
Trades secrets are well kept
One of the worries that outsourcing practitioners have is the leak of trade secrets. With corporate espionage still ongoing, it's only right that companies should be wary of letting external parties into their operations.
Inside news should be kept amongst those who are involved or within the organization and nothing more.
Best practices are easily implemented
With everyone essentially on the same page, best practices, rules, and regulations can be easily implemented and changed without going through further scrutiny by external agencies and third parties.
That being said, all new and changed regulations should be carefully considered before decision-makers act upon them.
Team solidarity
When teams are situated in different departments but within the same company, chances are the camaraderie amongst them is pretty strong. There won't be any drastic professional differences to overcome.
That being said, diversity in the workplace is a key ingredient in maintaining a healthy workplace.
Better communication
Employees naturally communicate better when they're in the same location, as it feeds on their camaraderie as staff members under one entity. 
In the time where people used to work in the office (before the work from home mandates), office workers can communicate with each other instantly with a tap on the shoulder or a visit by their cubicle.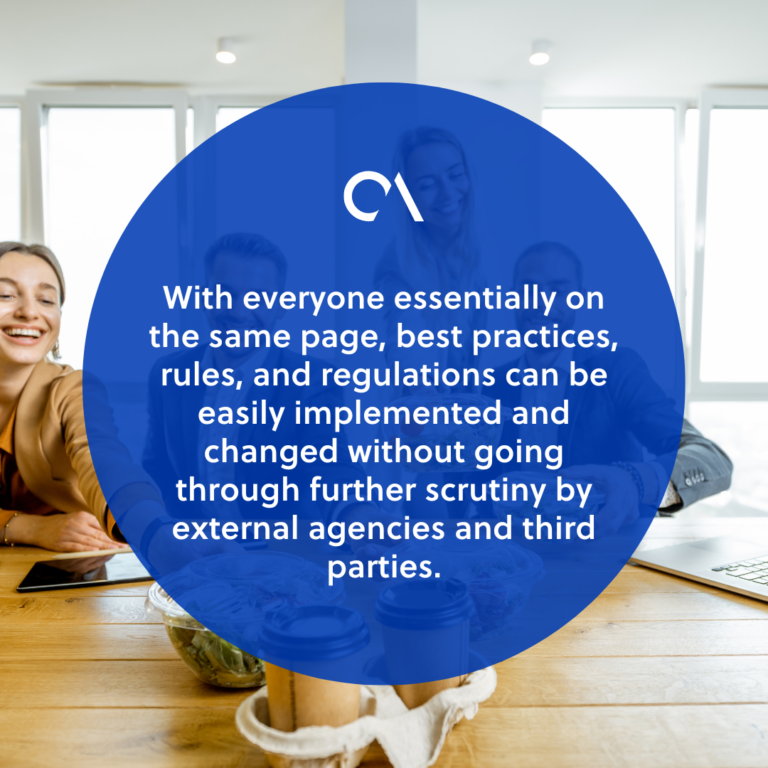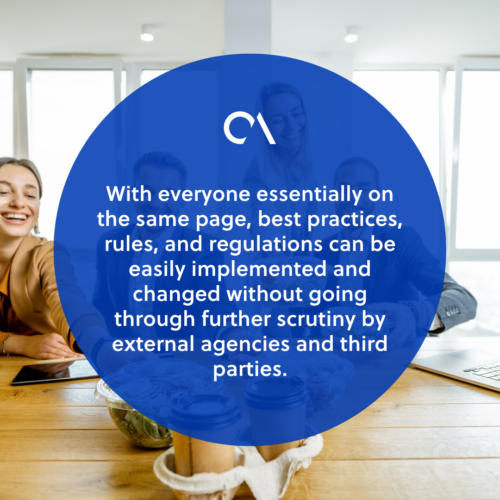 Insourcing vs outsourcing: Which one is better?
Insourcing vs outsourcing is a debate that can be answered in a multitude of ways.
The answer to this question lies inside the company's structure. While some businesses are built to outsource their services and activities, some are built to be independent of any third party, hence insourcing.
Outsourcing is a cost-effective way to offload responsibilities outside of the organization but it comes with some disadvantages too, like any other modern business model like insourcing. 
But disadvantages don't necessarily mean that it's bad, it just means that there are steps one needs to take to fortify the solution even more.